A Pair of Magnificent, Bronze Doré Wall Lights
last 3rd of the 19th Century, by Victor Paillard
Cast by Vic­tor Pail­lard, signed with ​"VP".
Excep­tion­al­ly large pair of mas­ter­ly cast, gild­ed, and five-branched wall lights. Rich­ly dec­o­rat­ed with Acan­thus leaves, wine grapes, and on top cen­tered by a flute play­ing Put­to with a fish body. The back plate very fine­ly dec­o­rat­ed with grapes and wine leaves.
A won­der­ful Bronze Doré work, man­u­fac­tured by a real master.
Vic­tor Pail­lard (1805 – 1886) was one of the most dis­tin­guished bronze cast­ers in Paris dur­ing the sec­ond half of the 19th Cen­tu­ry. He exhib­it­ed at the major inter­na­tion­al exhi­bi­tions, such as the Fine Arts & Indus­try Exhi­bi­tion in 1839 in Paris and at The Great Exhi­bi­tion 1851 in Lon­don. Espe­cial­ly renowned for his work at the Salon du Con­grès and Salon de L'Horloge at Quai D'Orsay, the French for­eign Ministry.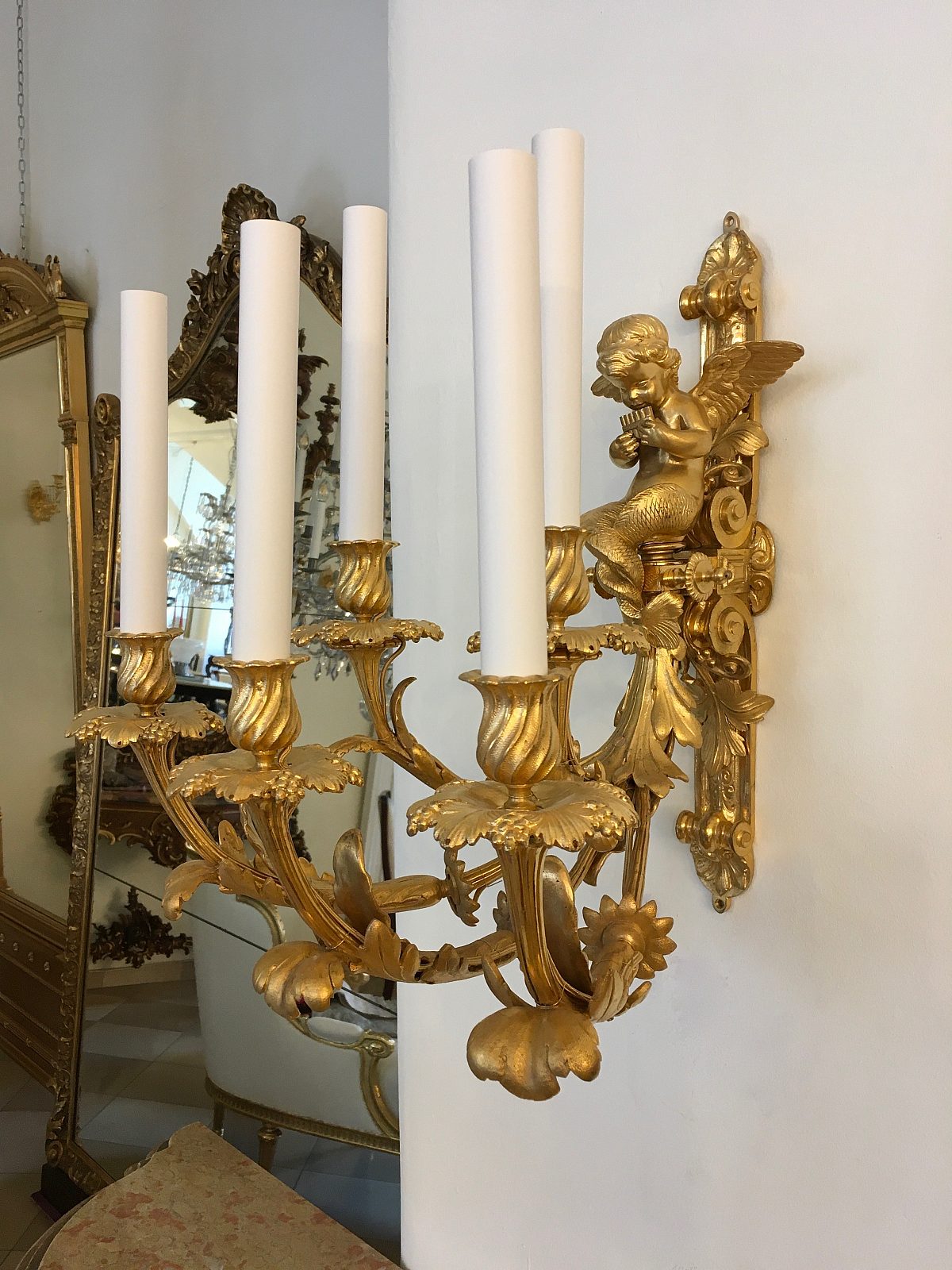 Wall Lights
by Victor Paillard