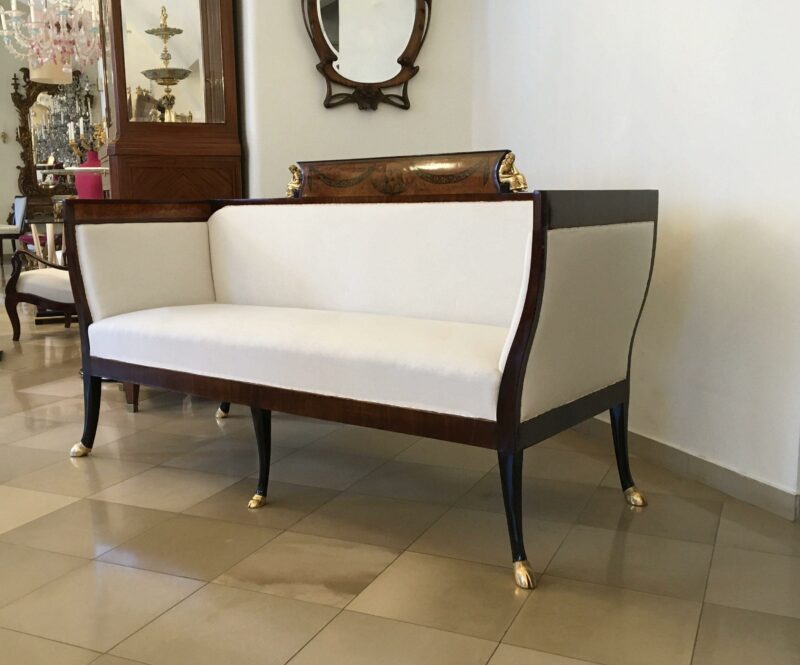 Rare, early "Biedermeier"- Settee
Vienna, around 1810/15
Made in mahogany and bird's eye maple veneer, part­ly ebonized. This ele­gant set­tee is raised on six ebonized, gen­tly swept legs ter­mi­nat­ing in leaf gild­ed hoof feet.
The back rail is cen­tered by a roman­tic land­scape scenery in a medal­lion with flower gar­lands and flank­ing leaf gild­ed, sit­ting fig­urines; slight­ly swept arm supports.
Fresh­ly uphol­stered in a tra­di­tion­al man­ner with horse­hair, ready for the fab­ric of your choice.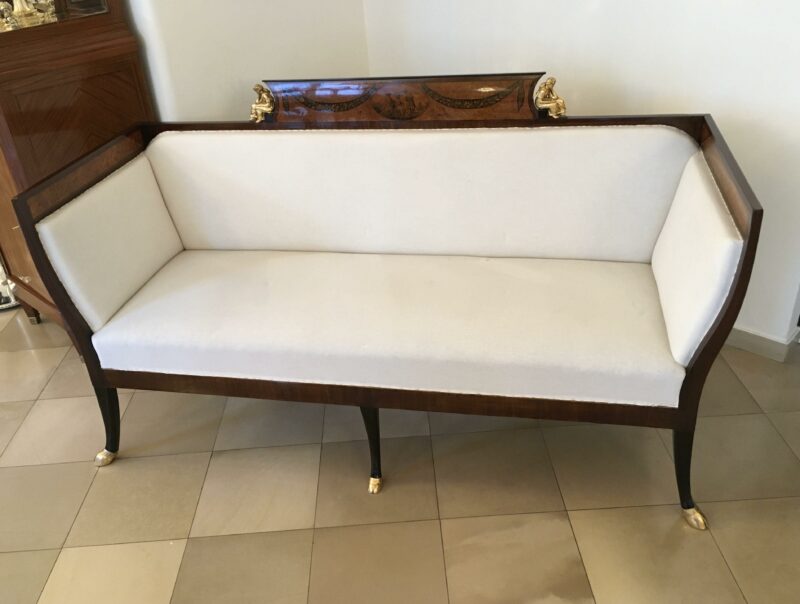 Early Biedermeier Settee
B: 183 cm, T: 73 cm, H: 102 cm