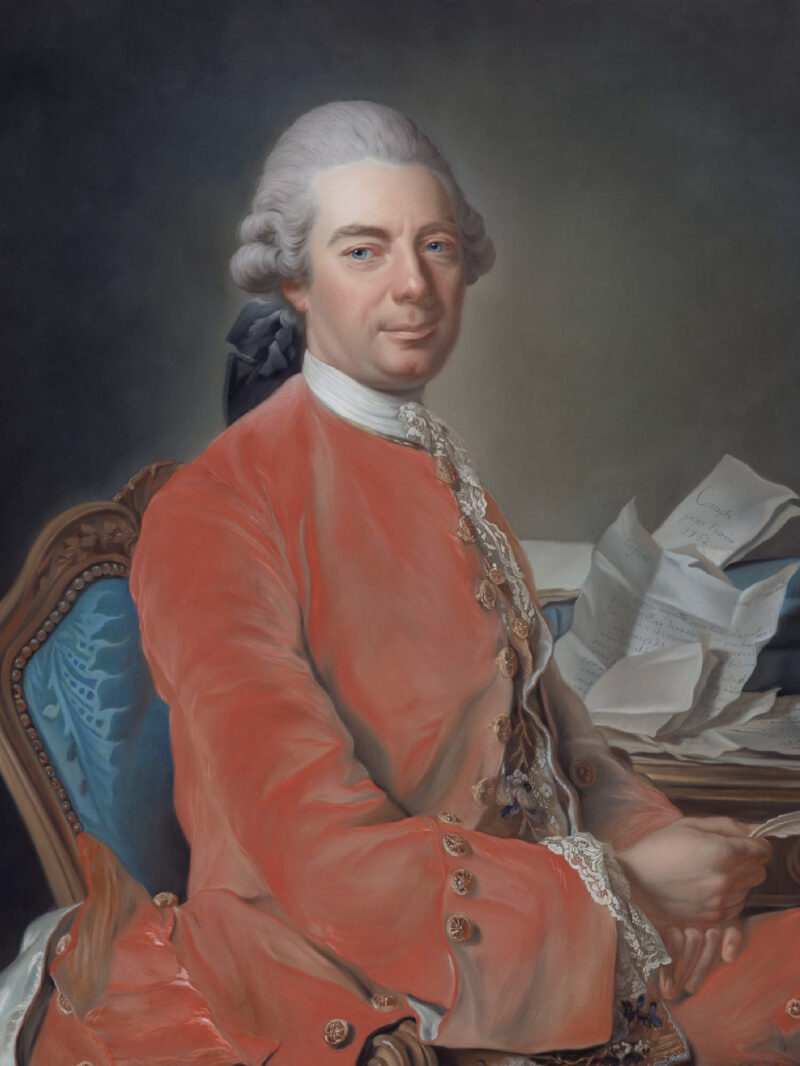 Johann Fries (May 19, 1719 Mühlhausen, France — June 19, 1785 Bad Vös­lau, Low­er Aus­tria; Calvin­ist and from 1783 Impe­r­i­al count) came from a Swiss patri­cian fam­i­ly and was a coun­cilor of com­merce, privy coun­cilor, direc­tor of the Impe­r­i­al silk fac­to­ries, indus­tri­al­ist and banker. In 1757 he became a knight, in 1762 a baron, in 1771 a court coun­cilor and 1783 he was raised by Joseph II to Impe­r­i­al count. He was also a mem­ber of the Mason­ic Lodge. Dur­ing the War of the Aus­tri­an Suc­ces­sion, he worked extreme­ly suc­cess­ful­ly in the ser­vice of Aus­tria in the ​"Eng­lish Com­mis­sary" and in 1748 was entrust­ed by Wen­zel, Prince of Kau­nitz-Riet­berg, with the del­i­cate task of bring­ing the out­stand­ing sub­sidy pay­ments of £100,000, which were denied in Eng­land, to Vien­na. He achieved this with fly­ing col­ors in dif­fi­cult nego­ti­a­tions last­ing over a year in Lon­don. As a result, Johann Fries was encour­aged to join the Aus­tri­an ser­vice, where­upon Maria There­sia freed him from ​'Sta­ple Rights' in Vien­na in 1751. In 1751, Fries found­ed var­i­ous fac­to­ries: fab­ric, vel­vet and silk fac­to­ries; a brass fac­to­ry, the ​"Nurem­berg Brass Fac­to­ry", and much more.

In 1752 he ini­ti­at­ed the ​"Thalerne­goticum" — he received the priv­i­lege from Maria There­sia to mint the ​"Maria There­sien thaler", which he held from 1756 to 1776. Dur­ing this peri­od, he deliv­ered 20 mil­lion Maria There­sien thalers to the Ottoman Empire and the Lev­ant alone. Johann Fries made sure that the Maria There­sien thaler was rec­og­nized as a means of pay­ment from the Ori­ent to Africa. The share that he was allowed to with­hold was one third of the seignior­age, a whop­ping 33.3% of the net prof­it from the coin's issue and by plac­ing it on the market.
At that time, Baron Fries was one of the rich­est men of his time. Dur­ing the Sev­en Years' War with Prus­sia, he man­aged the sub­sidy pay­ments from France of 30 mil­lion livres annu­al­ly, of which he was able to with­hold half a per­cent of com­mis­sions. Dur­ing these years Fries cam­paigned for the war finances and gave the state sig­nif­i­cant cash advances, which under­stand­ably gave him an even high­er sta­tus in the Impe­r­i­al family.
In 1766 Fries and his autho­rized sig­na­to­ry, Johann Jakob Baron von Gontard, found­ed the Fries & Co. bank. The Friesis­che Bank was by far the most impor­tant bank house of its time.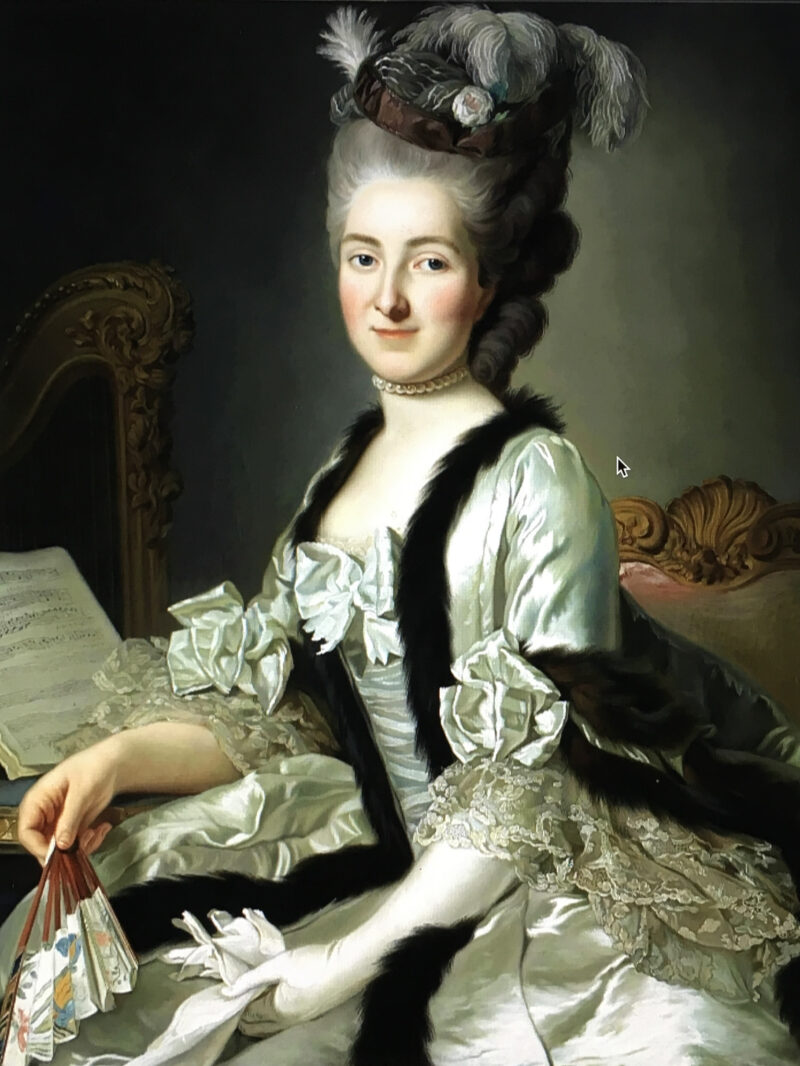 On August 29, 1764, Johann Fries mar­ried Anne d'Esch­erny, in Paris, who was from a rich Huguenot fam­i­ly. His first son Franz Josef Johannes was born on Sep­tem­ber 7th, 1765 and was chris­tened (an absolute nov­el­ty and com­pli­ment for the Calvin­ist Fries) in St. Stephen's Cathe­dral in Vien­na. The god­par­ents were Empress Maria There­sa and her son Emper­or Joseph II who were rep­re­sent­ed by the Impe­r­i­al colonel that day.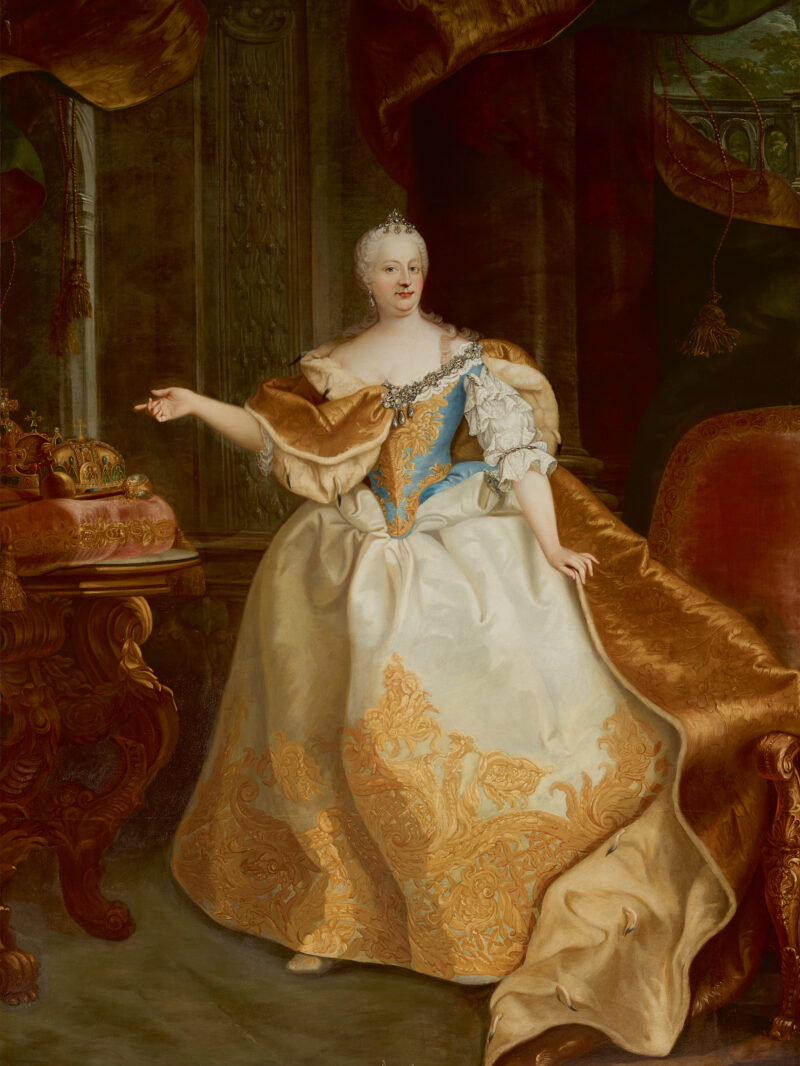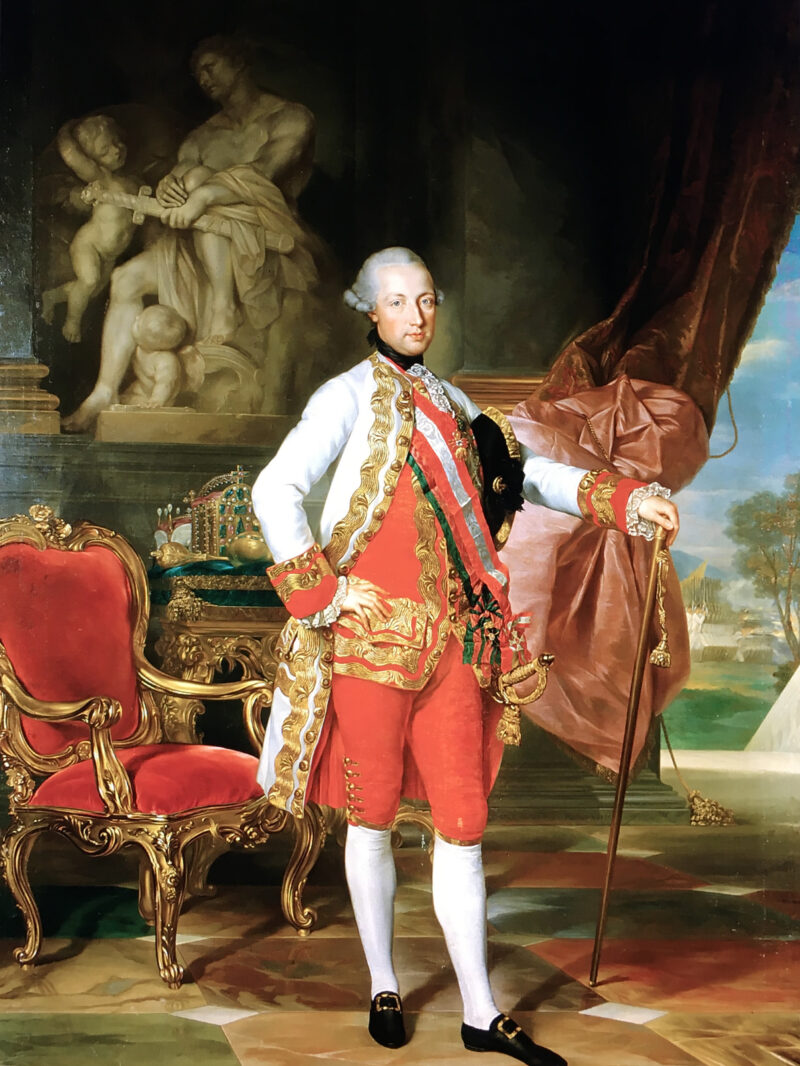 His first daugh­ter Ursu­la Mar­garetha Agnes Vic­to­ria Ludovi­ca was born on Feb­ru­ary 3rd, 1767 and he wel­comed anoth­er daugh­ter Anna Philip­pina Johan­na Sophia on August 11th, 1769. His sec­ond-born son, Moritz Chris­t­ian Johannes (I.), saw the light of day on May 6th, 1777.

In 1783 – 84 Fries com­mis­sioned J. Fer­di­nand Het­zen­dorf von Hohen­berg, the court archi­tect and cre­ator of the Glo­ri­ette and the Palace The­ater in Schön­brunn, to build his city palace. His new­ly acquired prop­er­ty at Josef­s­platz was to have its own the­ater salon, amongst oth­er features.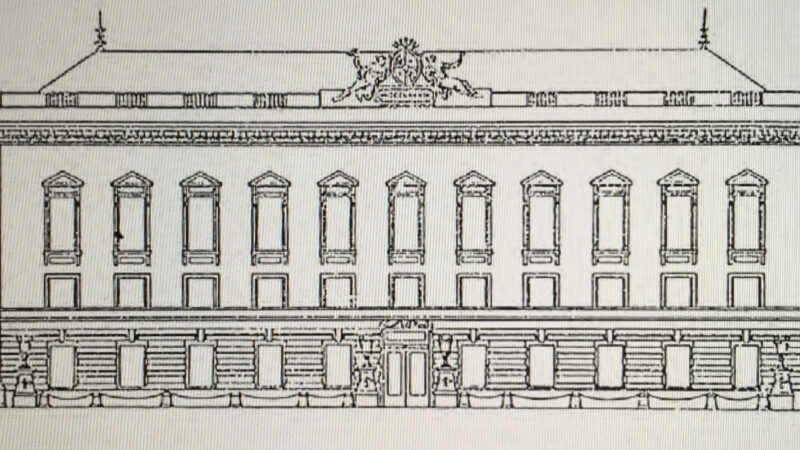 Before that, Fries had already bought Vös­lau Cas­tle in 1761 and had it rebuilt by Het­zen­dorf and it had aroused admi­ra­tion in Vien­nese soci­ety. It was also he who brought the Blauer Por­tugieser grape to Bad Vös­lau in 1772 and was thus the founder of Vöslau's impor­tance as a wine town.
Because of archi­tect Het­zen­dorf, one of the most inter­est­ing and pure­ly clas­si­cal palace build­ings in Vien­na was built at Josef­s­platz. This build­ing, with its sim­ply designed façade, strik­ing­ly mod­ern in con­trast to the Hof­burg, caused quite a stir at the time.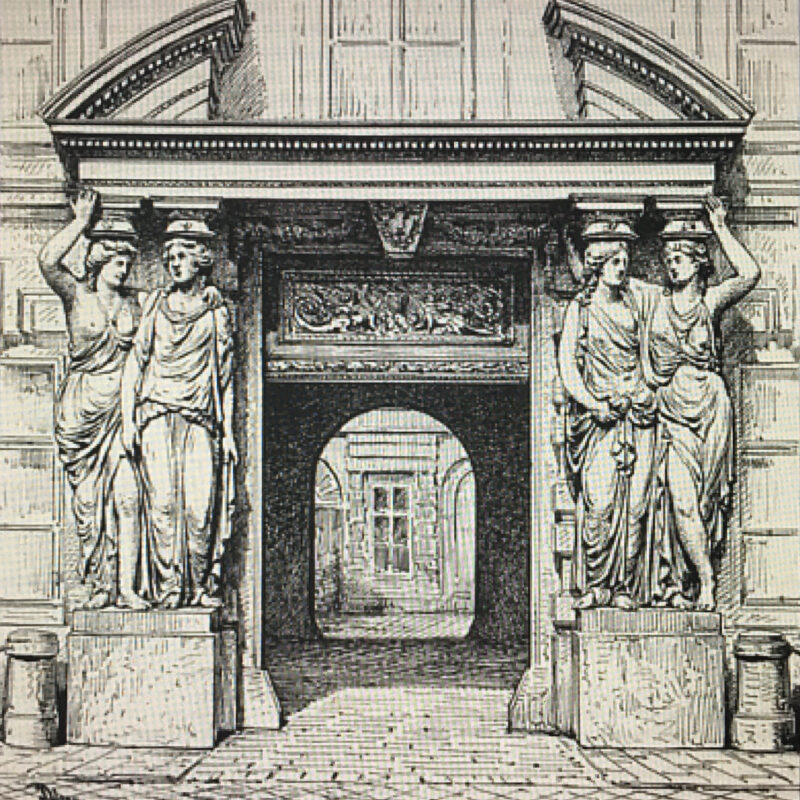 Only the changes from 1786, which empha­sized the design of the main gate, and the attic, which rep­re­sents the alle­gories of trade and free­dom, brought a last­ing change in the orig­i­nal sim­plic­i­ty and filled it with life.
The four cary­atids (fig­ures) cre­at­ed by sculp­tor Franz Zauner, crowned by a blown-up gable, replaced the sim­ple por­tal, as well as the four stone vas­es, which stood for the four con­ti­nents (with­out Aus­tralia) had been met with great crit­i­cism. These mod­i­fi­ci­a­tions in the ​"baroque style" was a con­ces­sion to one of the most beau­ti­ful, Vien­nese baroque squares. The vas­es, Fries then brought to the park of his cas­tle in Bad Vöslau.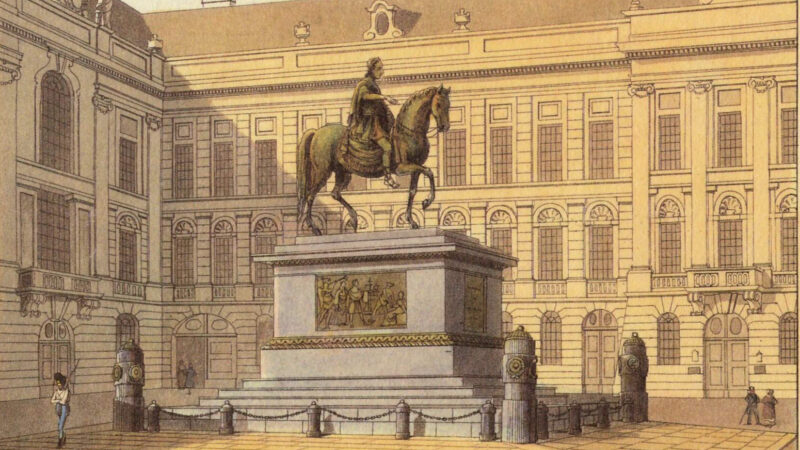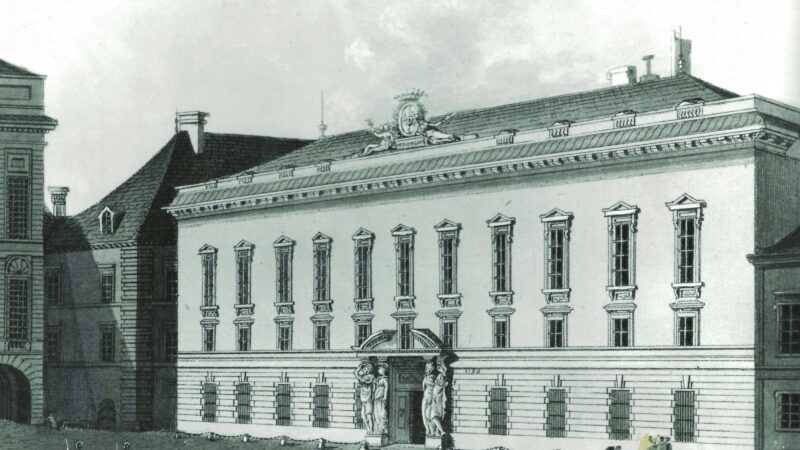 When the expen­sive con­struc­tion of Fries' city palace was com­plet­ed, it became the cen­ter of Vien­nese soci­ety. Fries was also a patron and art col­lec­tor and his role as court and state banker also gave him access to the world of the arts. Baron Fries died on June 19, 1785 in cir­cum­stances that have nev­er been ful­ly clar­i­fied. Peo­ple spoke of melan­choly and depres­sion and found him drowned in the pond of his cas­tle in Vös­lau. A farewell let­ter was nev­er found.

His eldest son Franz Josef Johannes inher­it­ed the huge for­tune, which con­tin­ued to grow under the man­age­ment of his father's busi­ness partners.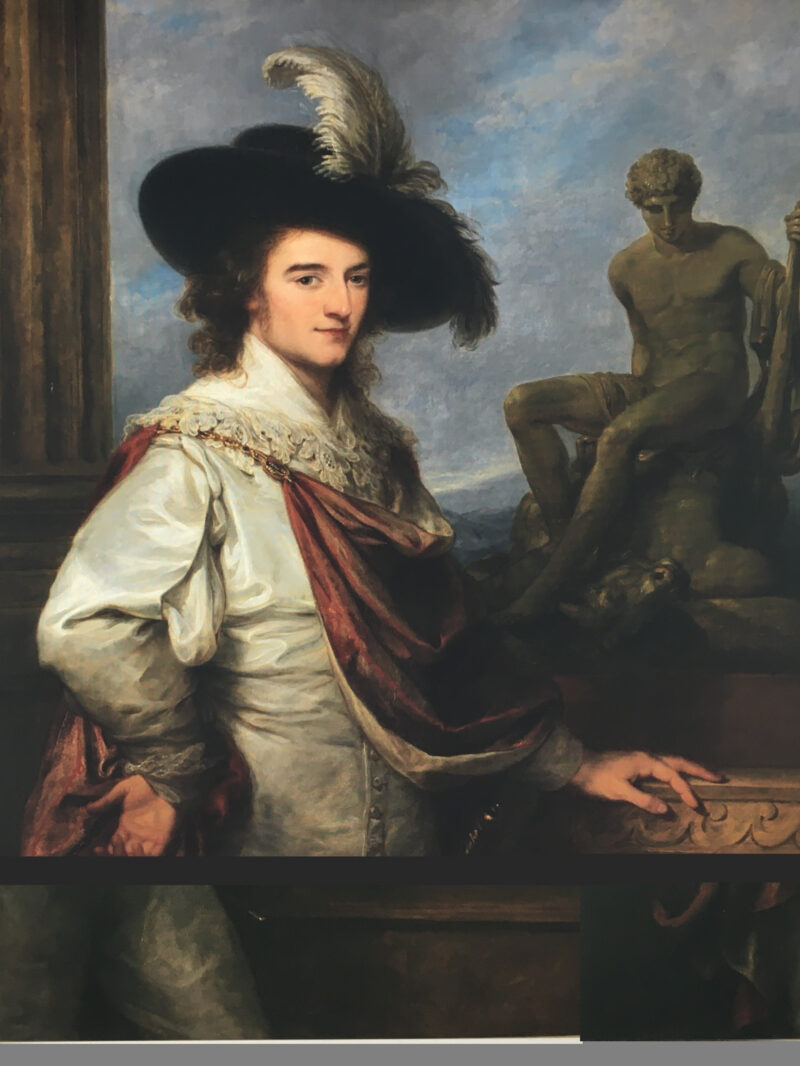 He him­self loved to trav­el, main­tained con­tact with the great artists and intel­lec­tu­als of his time, such as Johann Wolf­gang von Goethe, whom he met on a trip to Rome. Dur­ing his trav­els, he made impor­tant art pur­chas­es and com­mis­sioned work from out­stand­ing artists, such as Ange­li­ka Kauff­mann and Anto­nio Cano­va. In 1787 he brought the group stat­ue ​"The­seus and Mino­taur" from Rome to his palace in Vien­na. The weight of this sculp­ture was about 1.2 tons.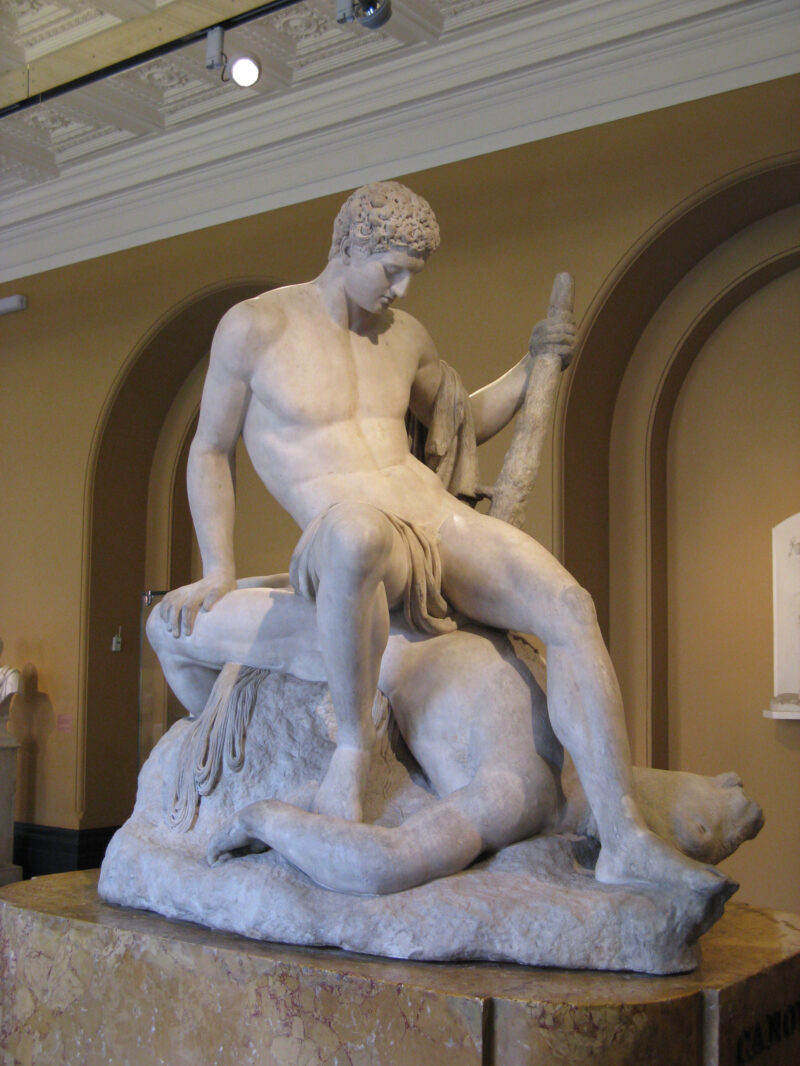 Today this group of fig­ures is owned by the Vic­to­ria & Albert Muse­um in Lon­don. With these pur­chas­es he laid the foun­da­tion for one of the most impor­tant art col­lec­tions in the Hab­s­burg Empire. Franz Josef Johannes Fries fell ill only three years after his father's death and died in April 1788. His eleven-year-old broth­er Moritz von Fries inher­it­ed the sig­nif­i­cant fam­i­ly for­tune. His guardian­ship, which not only man­aged the fam­i­ly wealth, but also increased it, ensured he received an excel­lent edu­ca­tion. At the age of 20 he was intro­duced to his father's bank­ing busi­ness and was involved in it from that point on.

In Octo­ber 1800 the dis­tin­guished Vien­nese soci­ety gath­ered for the splen­did wed­ding of Moritz von Fries with the enchant­i­ng Maria There­sia Jose­fa, née princess of Hohen­lo­he Walden­burg — Schlin­gen­fürst (1779 — 1819). The fes­tiv­i­ties went on for sev­er­al days. In the fol­low­ing years, Moritz expand­ed the already sig­nif­i­cant art col­lec­tion of his father and broth­er by mak­ing pur­chas­es across Europe and com­mis­sion­ing impor­tant artists of the time.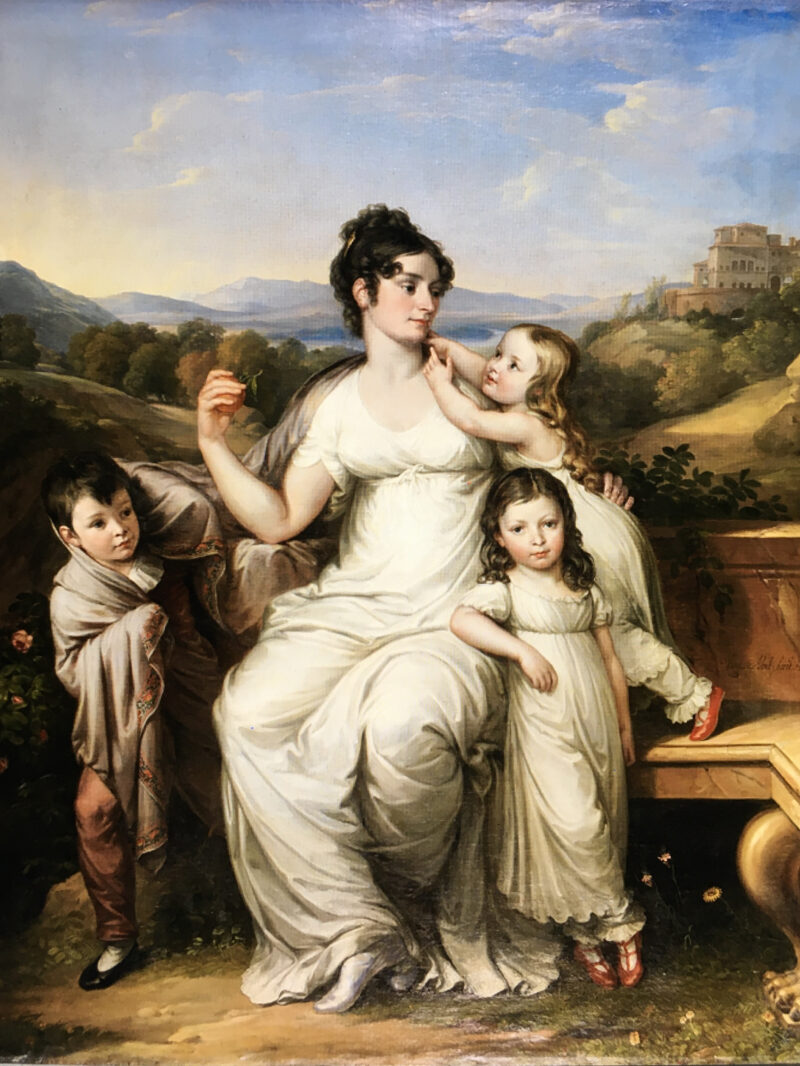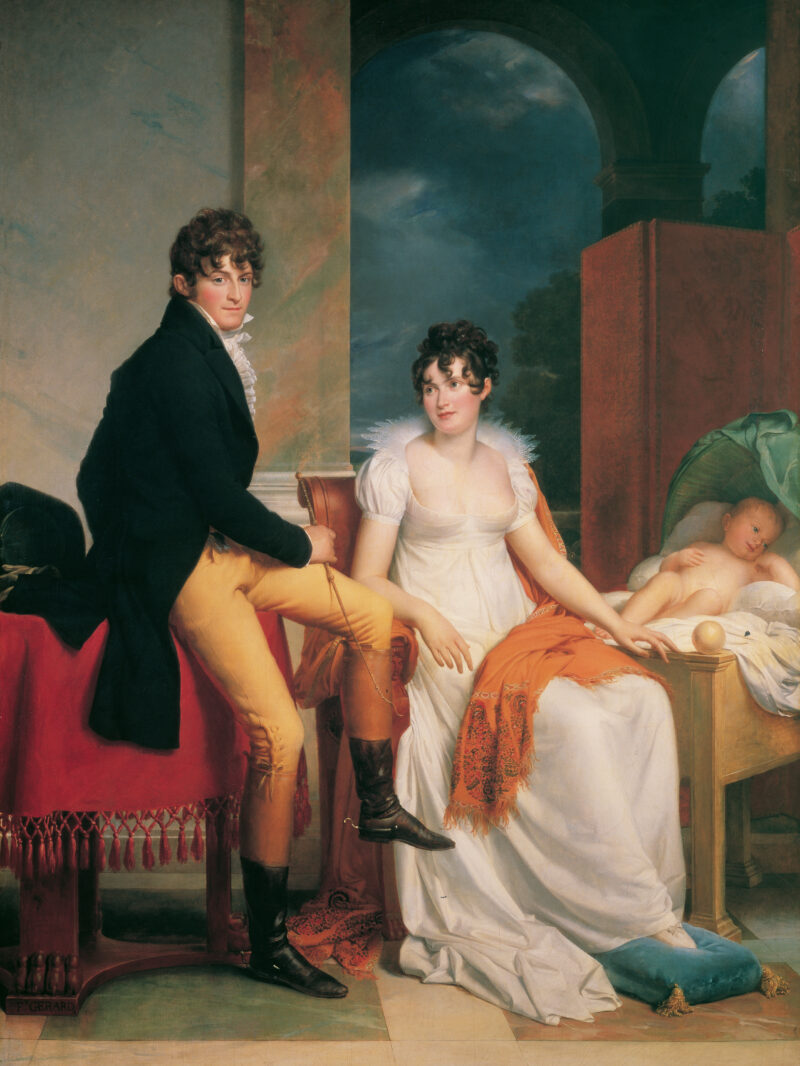 The fam­i­ly's col­lec­tion had 300 paint­ings, includ­ing paint­ings by Rem­brandt, Van Dyck, Raf­fael, Reni, Dür­er, and 100,000 engrav­ings and draw­ings. With 16,000 vol­umes, the coun­t's library was also one of the largest in the Hab­s­burg Empire. Fur­ther­more, the house was home to an impor­tant col­lec­tion of sculp­tures, includ­ing works by Cano­va, and an exten­sive col­lec­tion of coins and min­er­als. At around 1800, the Fries estate had grown to 2.5 mil­lion guilders, which made the Impe­r­i­al Count Moritz von Fries the rich­est man in the Aus­tri­an monar­chy. The palace at Josef­s­platz became the cen­ter of social and cul­tur­al life in Vien­na. The count invit­ed artists and schol­ars from many gen­res to his home, was an hon­orary mem­ber of the Acad­e­my of Fine Arts, a found­ing mem­ber of the Soci­ety of Friends of Music and patron­ized many artists of the time.


Fries patron­ized com­posers like Franz Schu­bert — who ded­i­cat­ed the Gretchen am Spin­nrade from Goethe's ​"Faust" to him in 1814- Joseph Haydn and par­tic­u­lar­ly Lud­wig van Beethoven. Beethoven ded­i­cat­ed his 7th sym­pho­ny in A major, op. 92 (1812), the so-called Fries Sym­pho­ny, as well as the A minor vio­lin sonata op. 23 (1801), and the F major vio­lin sonata op. 24 ("Spring Sonata", 1802) to him.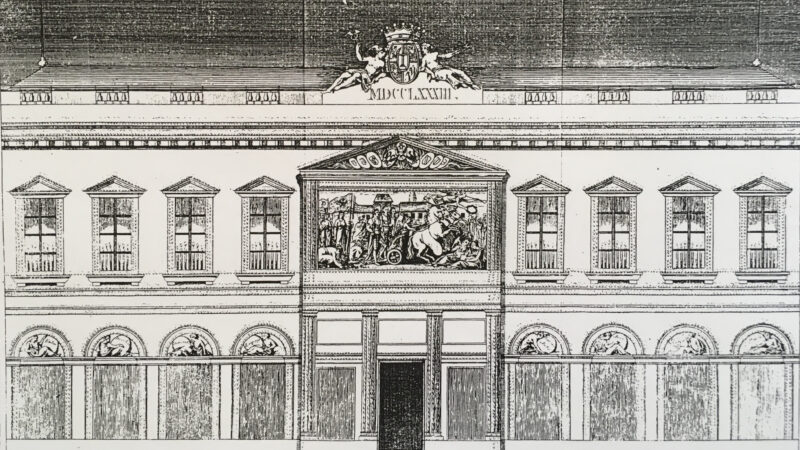 There were many soirees, lav­ish balls and con­certs in Fries' home, where the most impor­tant artists of the day shook hands. One par­tic­u­lar­ly spe­cial night at Fries', in May 1800, Lud­wig von Beethoven and the com­pos­er Daniel Got­tlieb Steibelt met. It result­ed in a piano com­pe­ti­tion between the two, and Steibelt, known for his vir­tu­os­i­ty, lost. This scan­dal sub­se­quent­ly led to the ter­mi­na­tion of Steibelt's tour in Ger­man-speak­ing countries.
The sud­den descent of the Fries house began in 1817. The many trips and pos­ses­sions, the feu­dal lifestyle, and the great deval­u­a­tion of the Napoleon­ic Wars all con­tributed to the decline of this glam­orous house. In August 1819, Maria There­sia Josepha, the moth­er of his six chil­dren, died at the age of 41. Fries sub­se­quent­ly mar­ried the French dancer Fan­ny Lom­bard, with whom he had a daughter.

All attempts to counter the finan­cial dif­fi­cul­ties through sales, as well as through new invest­ments, such as the expan­sion of Vös­lau into a ther­mal bath, were unsuc­cess­ful. From 1820 Fries sold a lot of his land off, such as to the Prince of Licht­en­stein. Then, in 1823, the valu­able art col­lec­tion was auc­tioned off and dis­trib­uted around the world. In 1824, his son Moritz II, along with part­ner David Parish, took over the heav­i­ly indebt­ed bank, end­ing in Parish com­mit­ting sui­cide due to the hope­less sit­u­a­tion. In April 1826, the bank­rupt­cy of the Fries bank was declared, pro­vid­ing a top­ic of con­ver­sa­tion for Euro­pean soci­ety. In the fol­low­ing years, the count retired com­plete­ly from pri­vate life in an attempt to pre­serve a small sense of lux­u­ry and trav­el by sell­ing his per­son­al assets. On Decem­ber 26, 1826, Impe­r­i­al Count Fries died alone and poor, away from fam­i­ly and friends, in a Paris hotel. The bril­liant rise and the trag­ic fall of Count Fries is said to have been the mod­el for Fer­di­nand Raimund's main char­ac­ter ​"Flot­twell" in ​"The Wasters".

In 1828 his son Moritz Fries II was com­pelled to sell the palace to his com­peti­tor, Count Georg Simon von Sina (1783 — 1856), Baron von Hodos und Kis­dia, who, like the Roth­schild fam­i­ly, was one of the most impor­tant bankers and entrepreneurs.
Georg Simon von Sina came from an impor­tant Greek Ortho­dox fam­i­ly of cot­ton mer­chants and invest­ed in tobac­co busi­ness­es, riv­er ship­ping, rail­ways, bridge con­struc­tion (chain bridge over the Danube between Buda and Pest with his friend Count Stephan Széchenyi), the Neusiedler paper mill, and much more.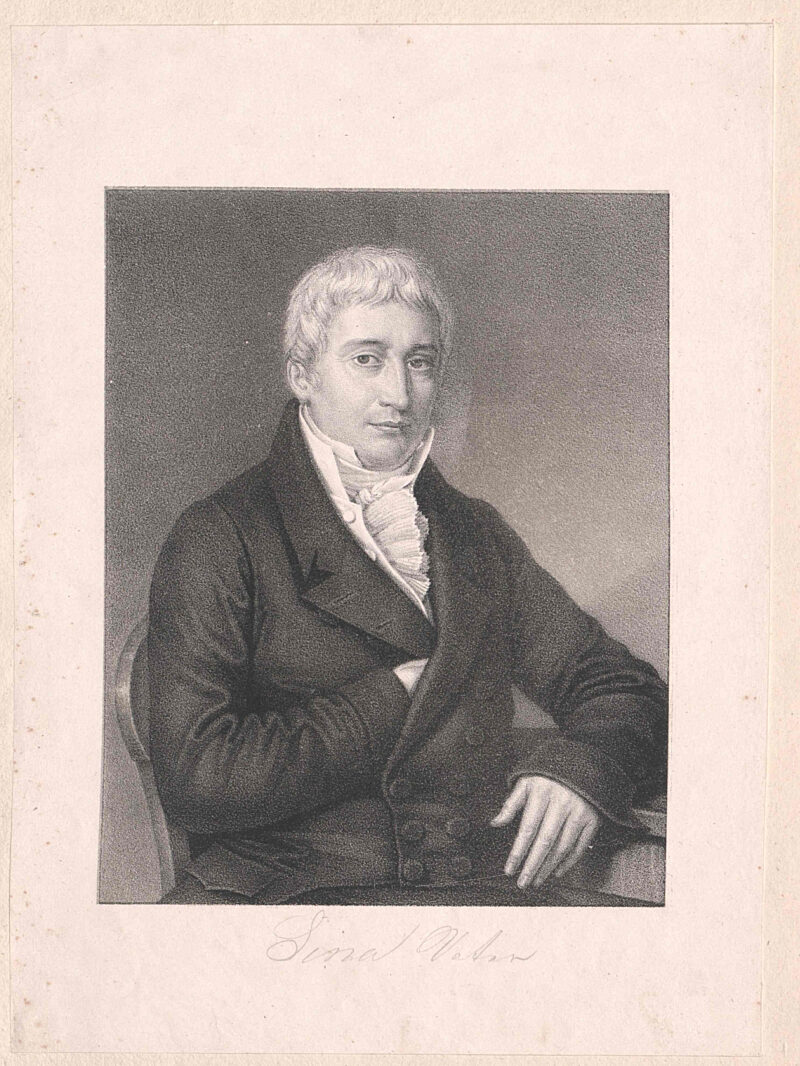 He was also deputy gov­er­nor of the Aus­tri­an Nation­al Bank. In the 1840s, the Sina bank was one of the most impor­tant along­side Roth­schild and Arn­stein & Eske­les. The com­mer­cial rela­tions between the whole­sale trade and Sina Bank, extend­ed from Vien­na to the main trade cen­ters of Europe, such as Paris, Lon­don, Rome, but also to Odessa (Ode­sa), Cairo, Alexan­dria and even to India. Gain­ing a Hun­gar­i­an title (1818), as well as an Aus­tri­an knight­hood (1826) and being a baron (1832) were also impor­tant for Sina. From 1834 – 1856 Sina was the Greek con­sul gen­er­al in Vien­na and in 1845 he financed, among oth­er things, the obser­va­to­ry in Athens. He also financed the ren­o­va­tion of the Greek church by Theophil Hansen (1813−1891) at the Fleis­chmarkt in Vienna.

Sina had already bought a palace in Vien­na in 1810, at Hohen Markt No. 8, which his son Georg Simon Sina the Younger demol­ished in 1859⁄60 in order to com­mis­sion Theophil Hansen with the new build­ing. The build­ing was lat­er bombed in 1945 and burned down com­plete­ly short­ly after. Baron Georg Simon von Sina (1783 — 1856) grant­ed gen­er­ous loans to the impe­r­i­al fam­i­ly dur­ing the Napoleon­ic Wars. He was also con­sid­ered the largest landown­er in Hun­gary and had fur­ther assets in Bohemia and Moravia. Due to the high liq­uid­i­ty of the bank, a lot of mon­ey was not only invest­ed in the pur­chase of land, but also in the pur­chase of real estate. As this was not allowed for Jews in Hun­gary, it gave the Sina fam­i­ly a sig­nif­i­cant lead over their Jew­ish competition.
At that time, Baron Georg Simon von Sina was the largest tax­pay­er after the Roth­schild fam­i­ly in Aus­tria. Sina was the one who brought Theophil Hansen (1813−1891) to Vien­na. Lat­er, he was to become one of the most impor­tant archi­tects to build on the Ringstrasse.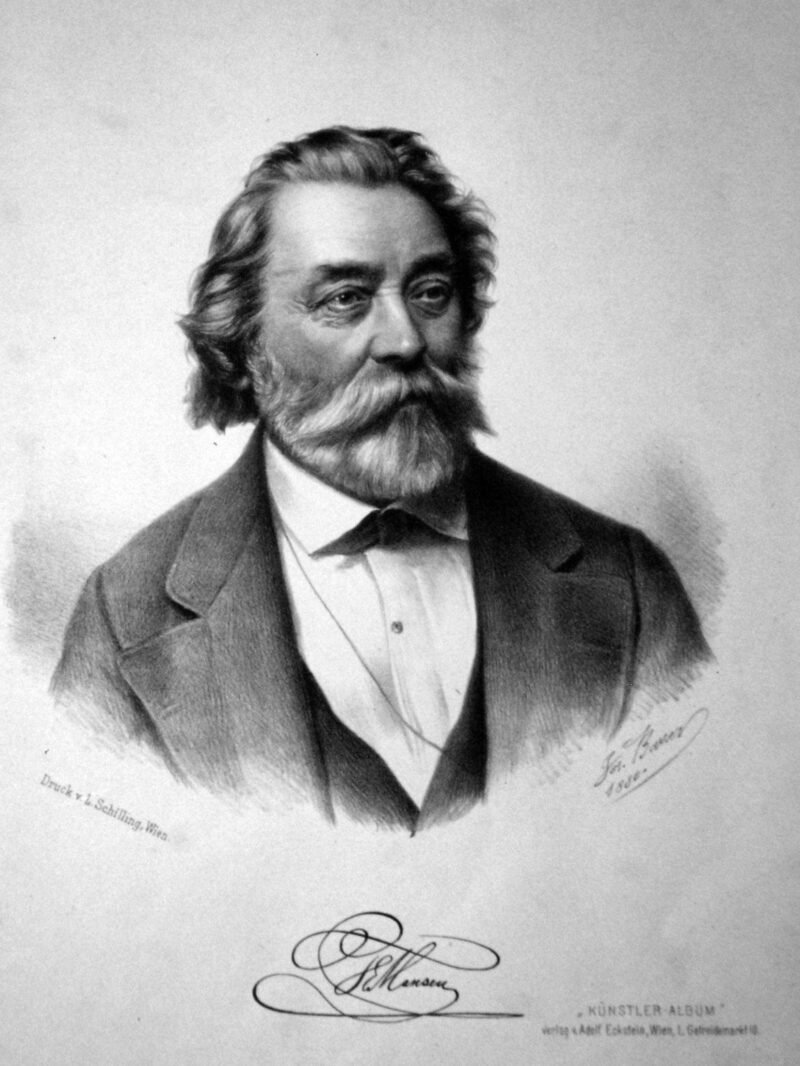 Georg von Sina left a for­tune of around 50 mil­lion guilders after his death.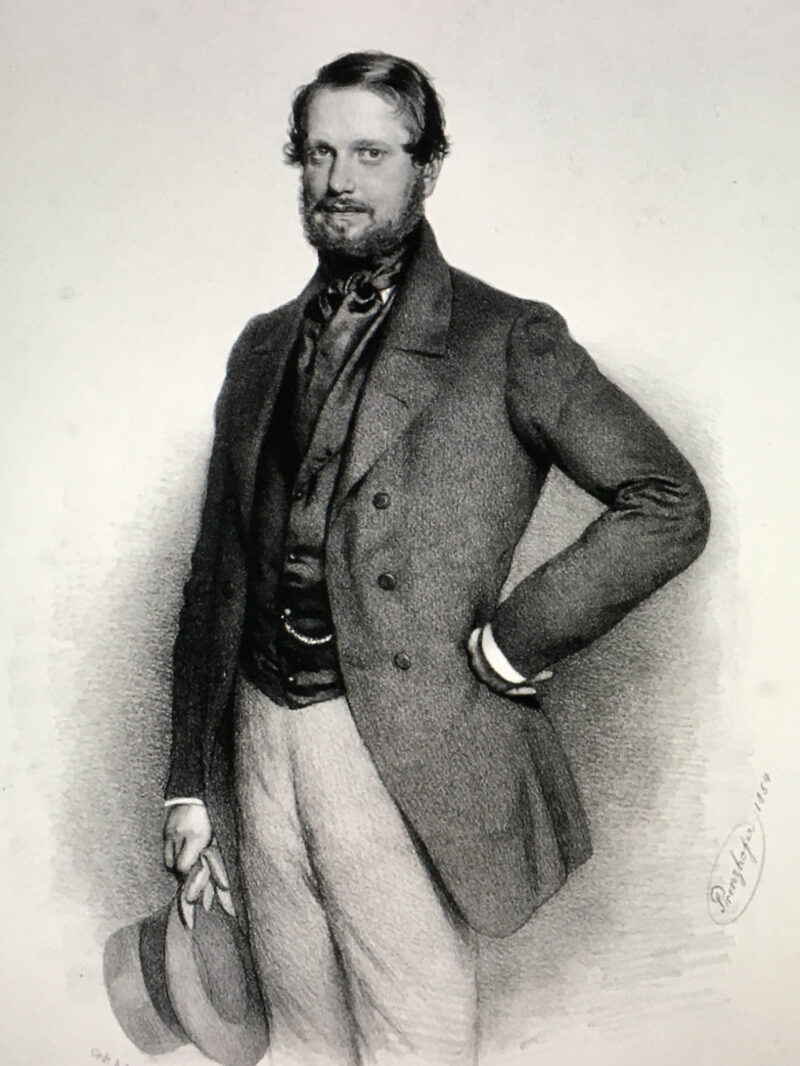 In 1842 his son Georg Simon Sina the Younger final­ly sold the palace at Josef­s­platz to Alfons Pallavici­ni (1807−1875).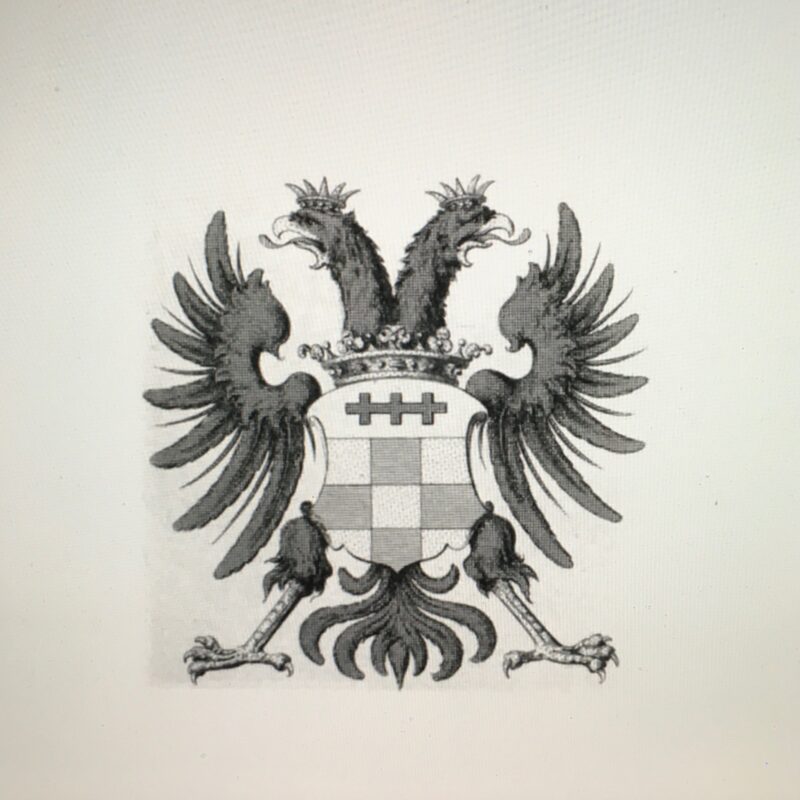 The Pallavici­ni fam­i­ly belonged to the Ital­ian aris­toc­ra­cy. Orig­i­nat­ing in north­ern Italy, the name ​"von Pallavici­ni" was first men­tioned in doc­u­ments through Mar­grave Ober­tus Pallavici­ni (1112−1116). He was able to com­bine his estates, which were between Par­ma and Pia­cen­za, into ​"Sta­to Pallavici­ni". They were lat­er assigned to the Duchy of Parma.
A rep­re­sen­ta­tive for the many influ­en­tial and out­stand­ing per­son­al­i­ties, a mem­ber of the Genoese fam­i­ly branch, should also be men­tioned here. Agosti­no Palavici­ni (1577−1649), the Doge of Genoa and ambas­sador of the Holy See, mas­ter­ly por­trayed by Antho­ny Van Dyck — the oil paint­ing is now part of the Get­ty Muse­um collection.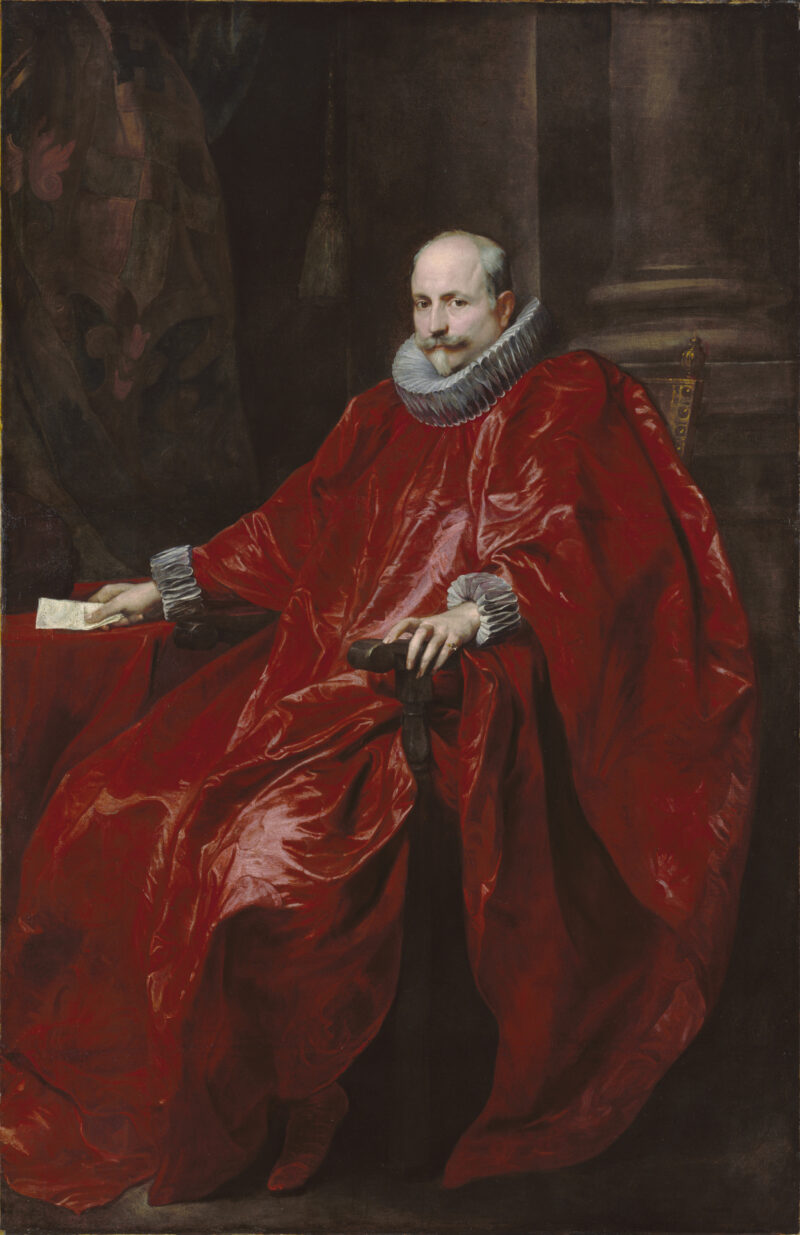 In the sec­ond half of the 18th cen­tu­ry, Gian­car­lo Pallavici­ni (1741−1789) cre­at­ed a line of the Pallavici­ni fam­i­ly in the Aus­tri­an ter­ri­to­ry. His uncle Gian­lu­ca Pallavici­ni (1697−1773) entered the Vien­nese court as a diplo­mat­ic rep­re­sen­ta­tive of Genoa to nego­ti­ate the dif­fi­cult sit­u­a­tion in Cor­si­ca at that time. In 1733 he final­ly entered the Aus­tri­an Impe­r­i­al ser­vice and in the years that fol­lowed, he dis­tin­guished him­self in var­i­ous polit­i­cal and mil­i­tary func­tions. It was also he who orga­nized the first navy on behalf of the Impe­r­i­al fam­i­ly. In 1749 Gian­lu­ca Pallavici­ni was appoint­ed as the com­mand­ing gen­er­al in Italy and in 1754 as the gen­er­al field mar­shal. He was sub­se­quent­ly award­ed the Gold­en Fleece for his ser­vices to the Hab­s­burg fam­i­ly and he was appoint­ed pres­i­dent of the Milan Coun­cil. In 1768 he was entrust­ed with the hon­or­able task of accom­pa­ny­ing the Arch­duchess Maria Car­oli­na on her trip to Sici­ly, which clear­ly high­lights the rep­u­ta­tion he had acquired over the years. Gian­lu­ca, who became patron of the arts, found his last home in Bologna.
In the year 1770 he sup­port­ed the Mozart fam­i­ly and held a lav­ish par­ty to their hon­or in his city palace at 28 Via Aure­lio Saf­fi. It was he who gave them valu­able con­tact with Car­di­nal Laz­zaro Pallavici­ni in Rome.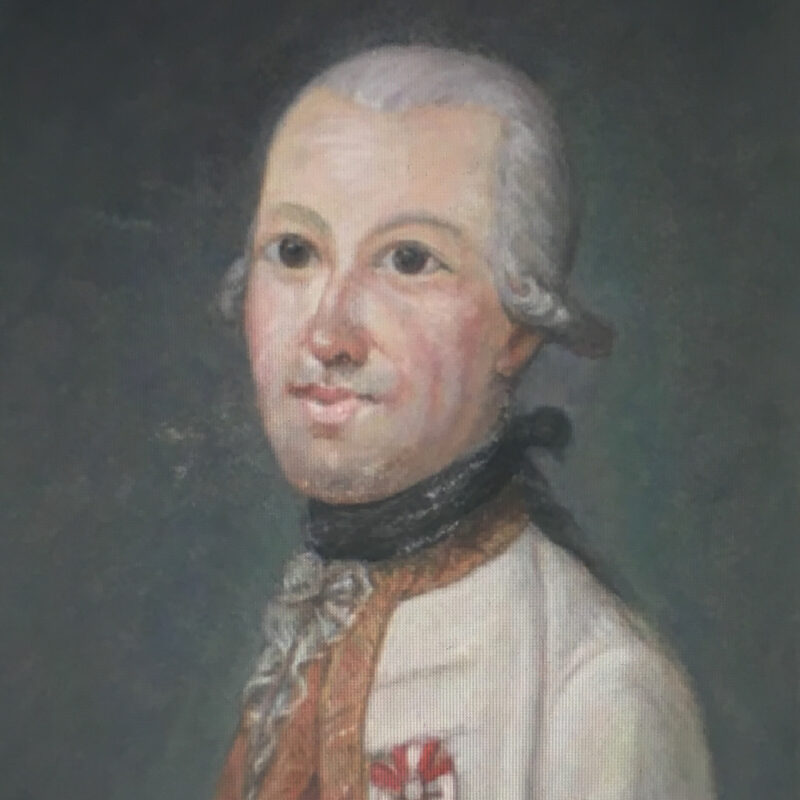 His nephew, Gian­car­lo Pallavici­ni (1741−1789) and founder of the Aus­tri­an line, fol­lowed in his foot­steps in the sec­ond half of the 18th cen­tu­ry. He was involved in many bat­tles for the Aus­tri­an Impe­r­i­al fam­i­ly, for which he received numer­ous awards and pro­mo­tions. On May 1, 1773, he was appoint­ed as supreme com­man­dant of the Pallavici­ni Reg­i­ment and the most notable bat­tles in which he was involved were those against the Ottoman Empire.
At the end of his career he was appoint­ed as the head of Arch­duke Karl Stephan's 8th Infantry Reg­i­ment, where he fought the Turks for the last time and suc­cumbed to injury.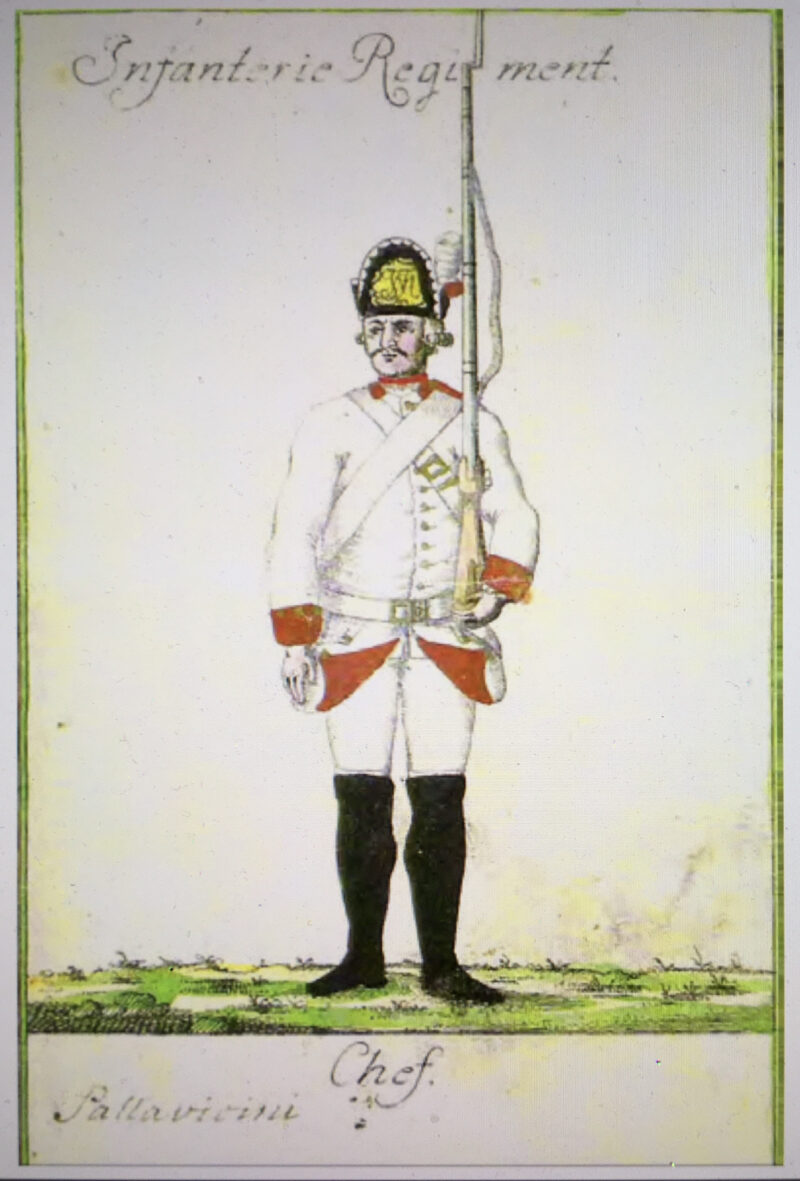 Eduard Pallavici­ni (1787−1839) sub­se­quent­ly ele­vat­ed the posi­tion of the Pallavici­ni fam­i­ly through the pur­chase of Hun­gar­i­an assets and was award­ed Hun­gar­i­an cit­i­zen­ship and nobil­i­ty rights in 1803, as well as the Bohemi­an and Mora­vian rights and the Fideikom­miss in the Aus­tri­an Hered­i­tary Lands. Mar­riages with mem­bers of influ­en­tial fam­i­lies from the Aus­tri­an Hered­i­tary Lands, such as Zichy, Széchenyi, Hard­egg or Fürsten­berg, also strength­ened the Pallavici­ni fam­i­ly's posi­tion in the Hab­s­burg Empire.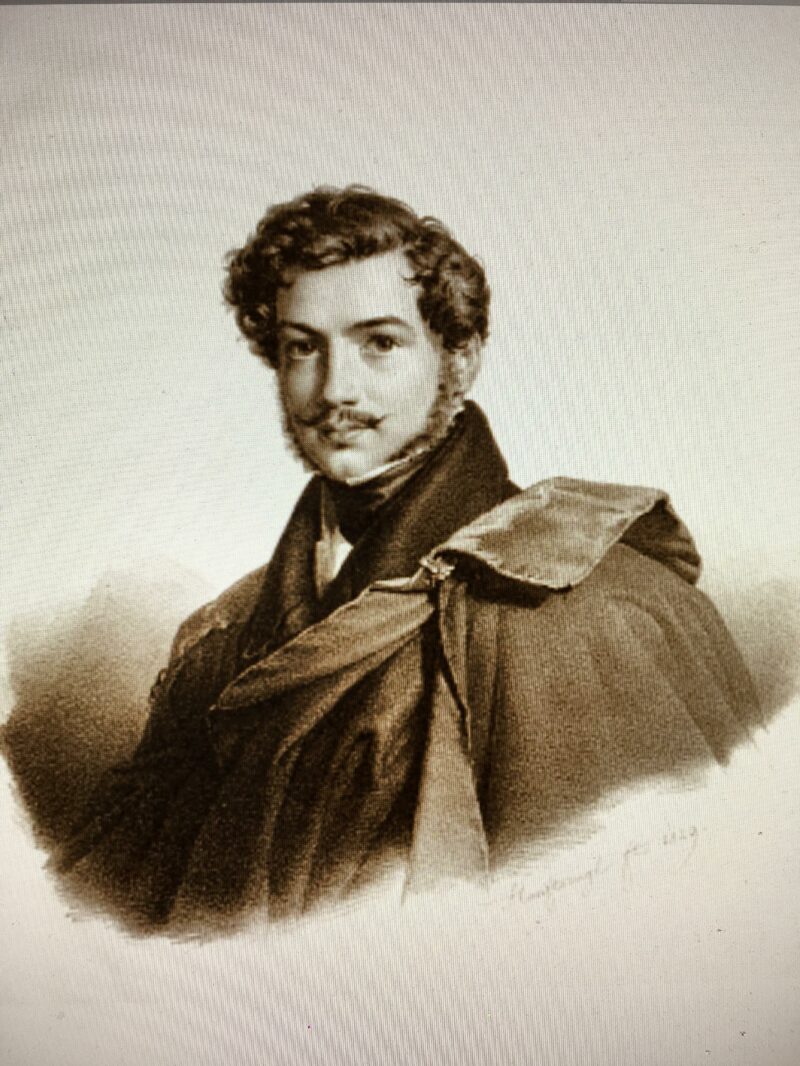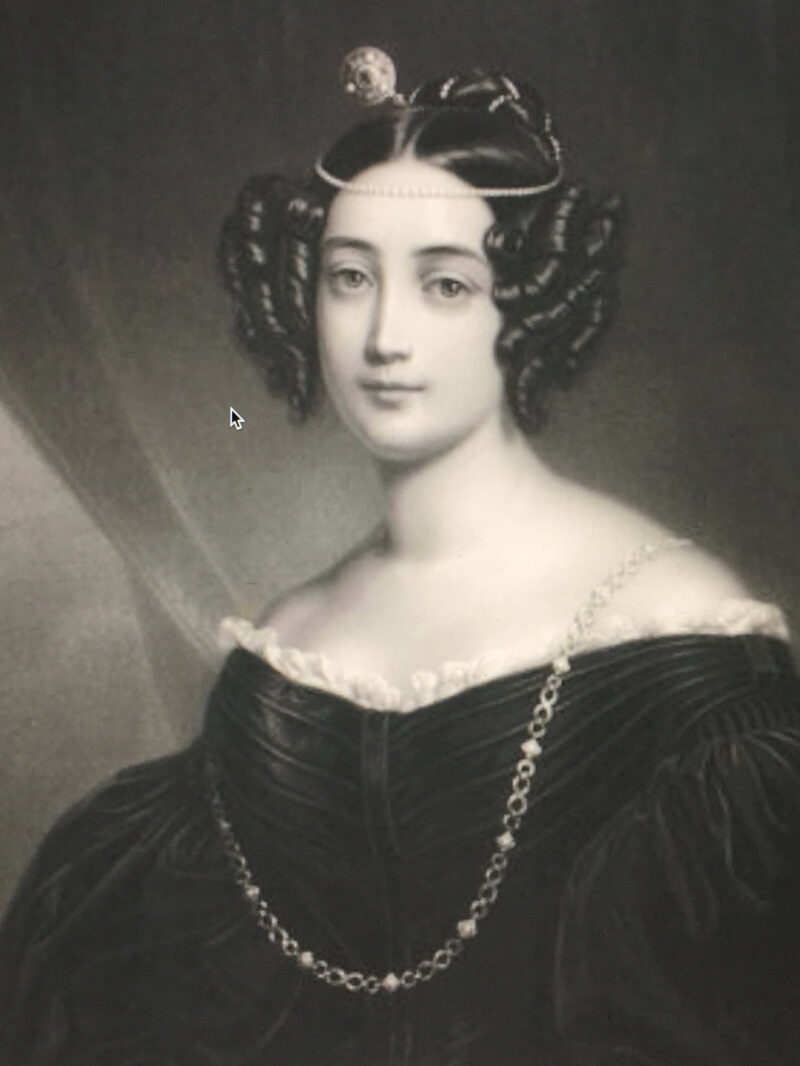 In 1842 Alfons sen. Pallavici­ni (1807−1875) final­ly bought the palace at Josef­s­platz from Baron von Sina and had it rebuilt and mod­ern­ized in 1842 – 45 in the style of the sec­ond Roco­co. The cer­e­mo­ni­al and ball rooms were redesigned in 1843 by the archi­tect Franz Beer in the neo-roco­co style.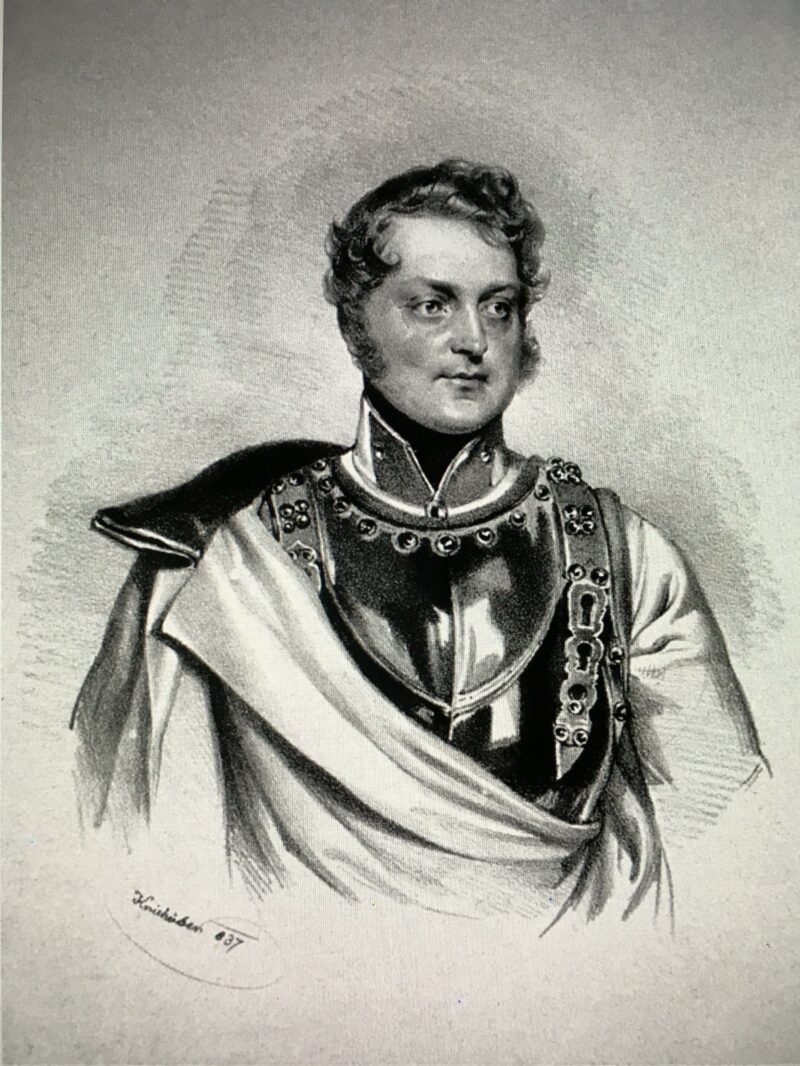 Alfons sen. Pallavici­ni also received the mar­grave title in the Aus­tri­an ter­ri­to­ry in 1868. He was also a mem­ber of the upper house of the Hun­gar­i­an par­lia­ment, k.u.k. com­man­der and secret coun­cilor, mem­ber of the Order of Mal­ta, the Order of the Gold­en Fleece and Knight of the Order of the Iron Crown. Mar­grave Alexan­der sen. Pallavici­ni (1853−1933) sub­se­quent­ly inher­it­ed the palace from his father Alfon­so in 1873.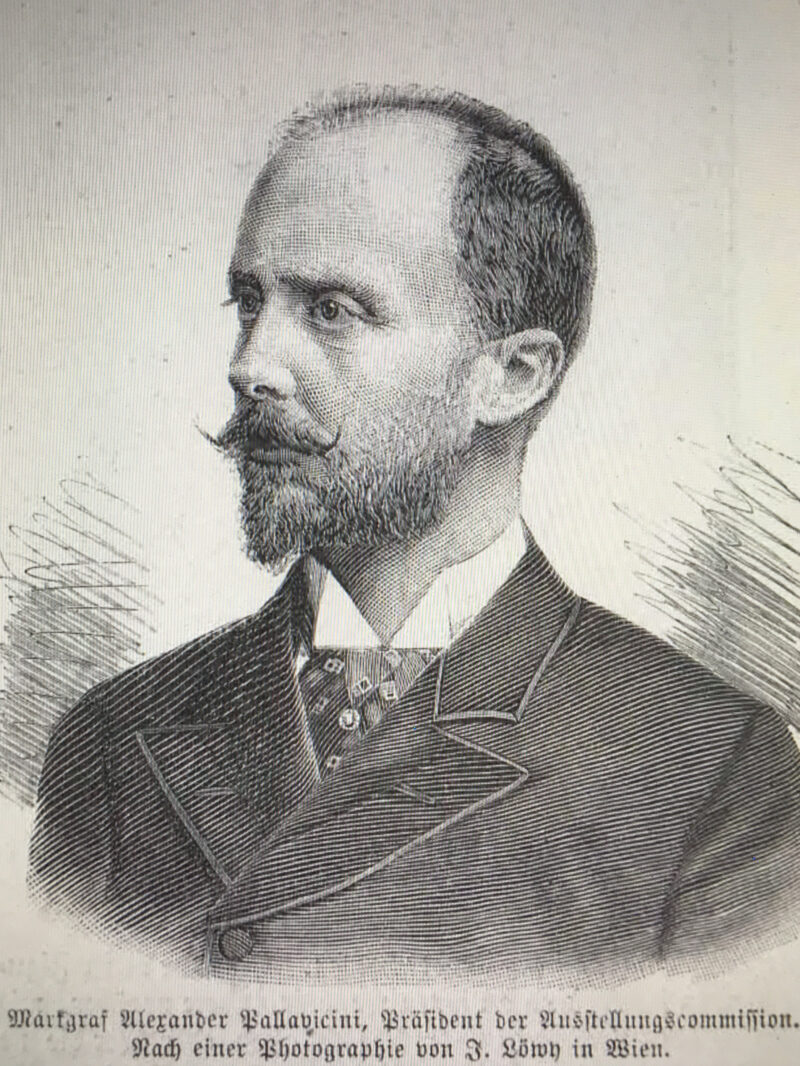 In the same year he had the stair­case of the palace and the entrance area remod­eled in the style of his­tori­cism and the stair­wells fur­nished with Impe­r­i­al stone.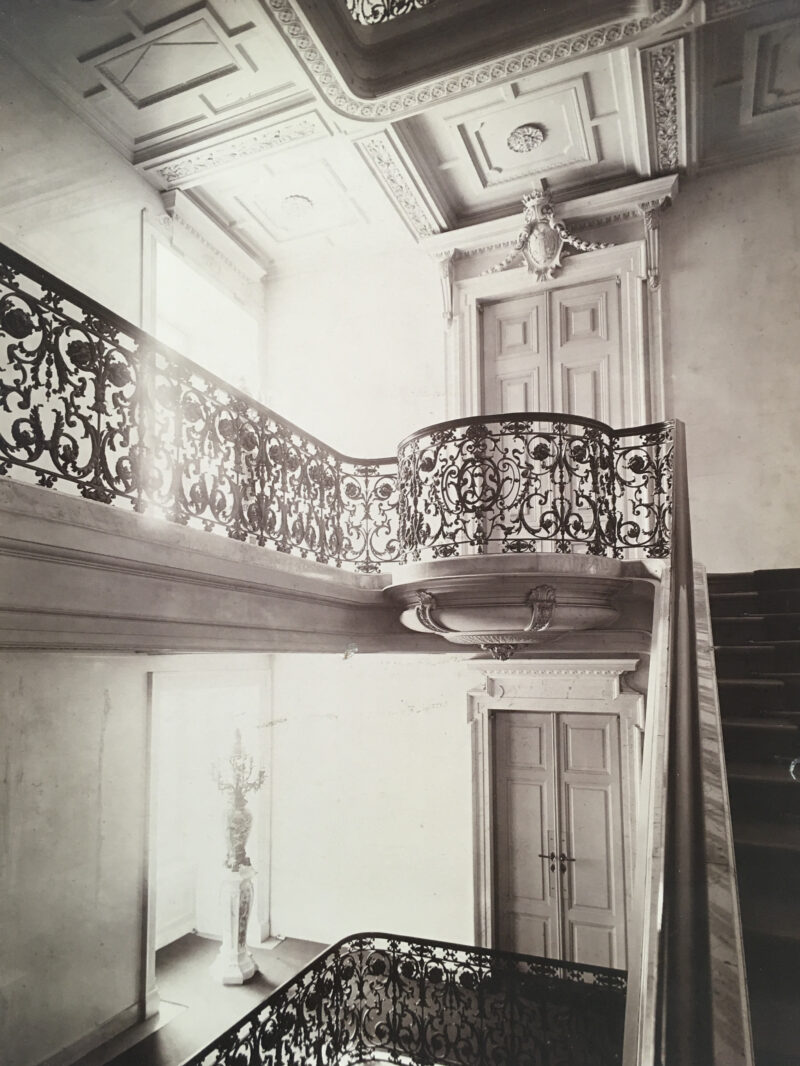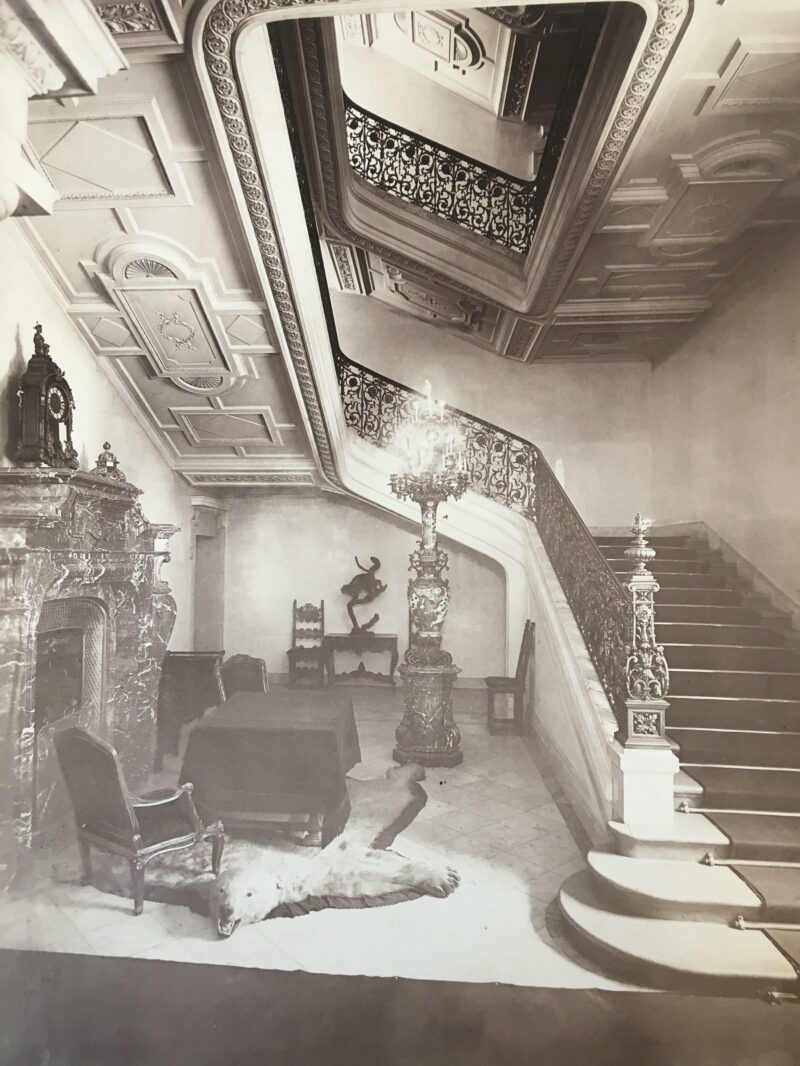 Mar­grave Alexan­der sen. Pallavici­ni was also a mem­ber of the upper house in the Hun­gar­i­an par­lia­ment, k.u.k. com­man­der and secret coun­cilor, mem­ber of the Order of Mal­ta, the Order of the Gold­en Fleece and Knight of the Order of the Iron Crown.
In June 1876 he mar­ried the lady of the palace and bear­er of the Star Cross Order, Irma Count­ess Széchényi (1855−1932) and had three sons with her, Karl, Alfons and Alexan­der jun. Pallavicini.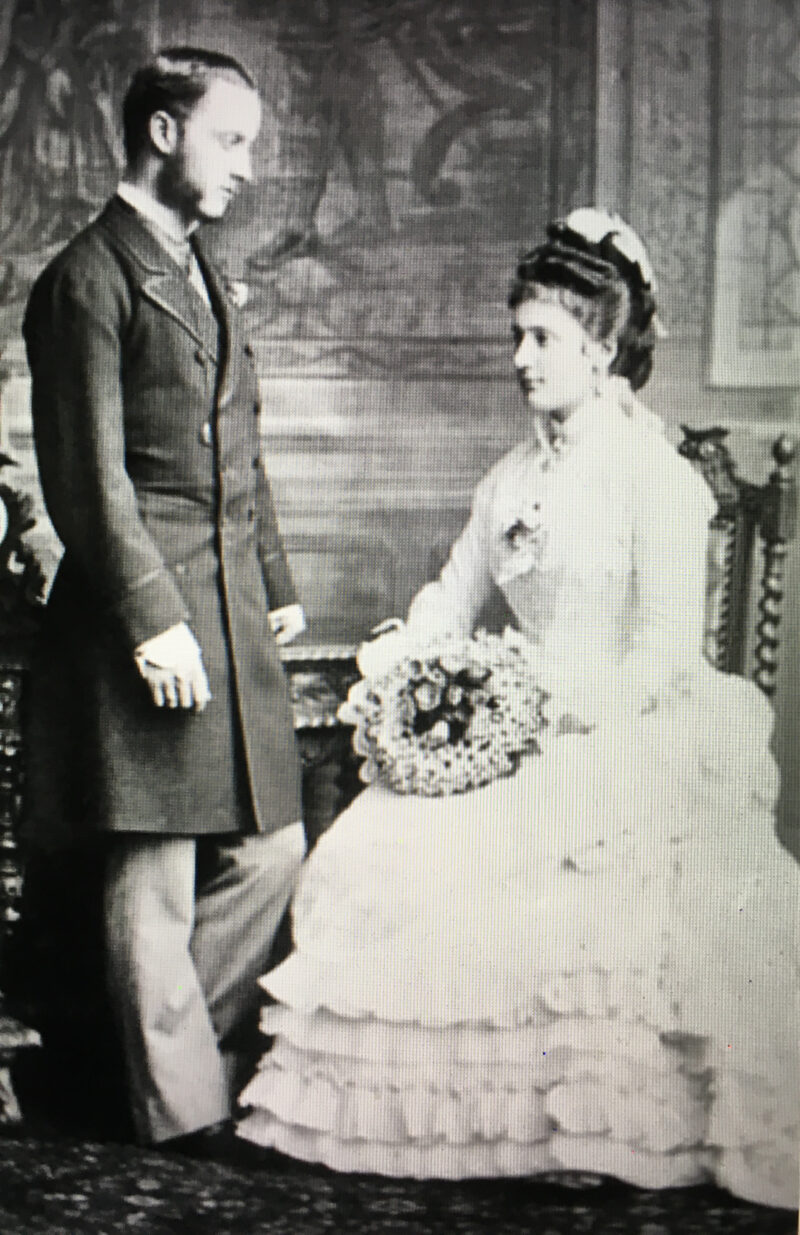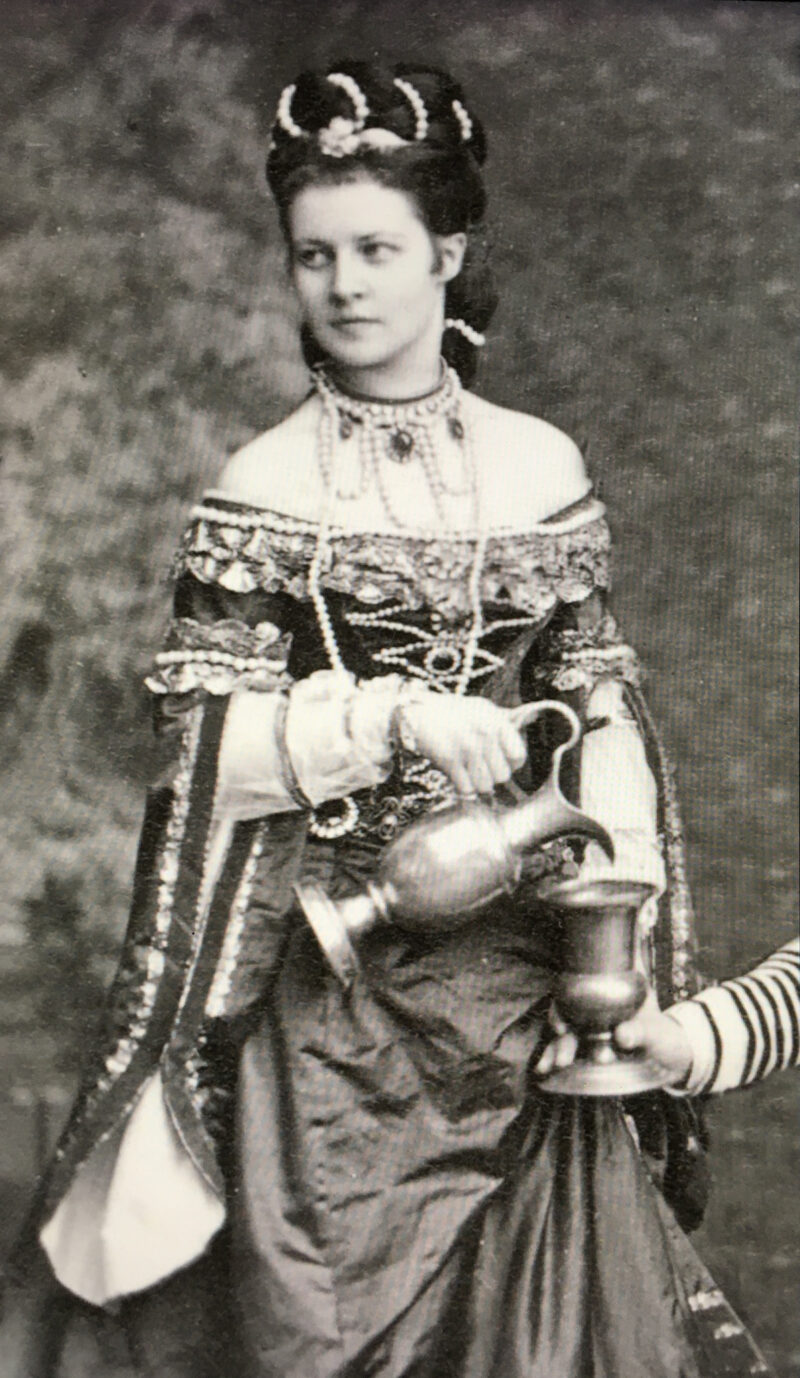 The state rooms of Palais Pallavici­ni have always been a place of fes­tive and cul­tur­al activ­i­ties. The salons reflect the baroque joie de vivre artists and the ​"who is who" of Vien­nese soci­ety at the time came and went, and lav­ish fes­tiv­i­ties were celebrated.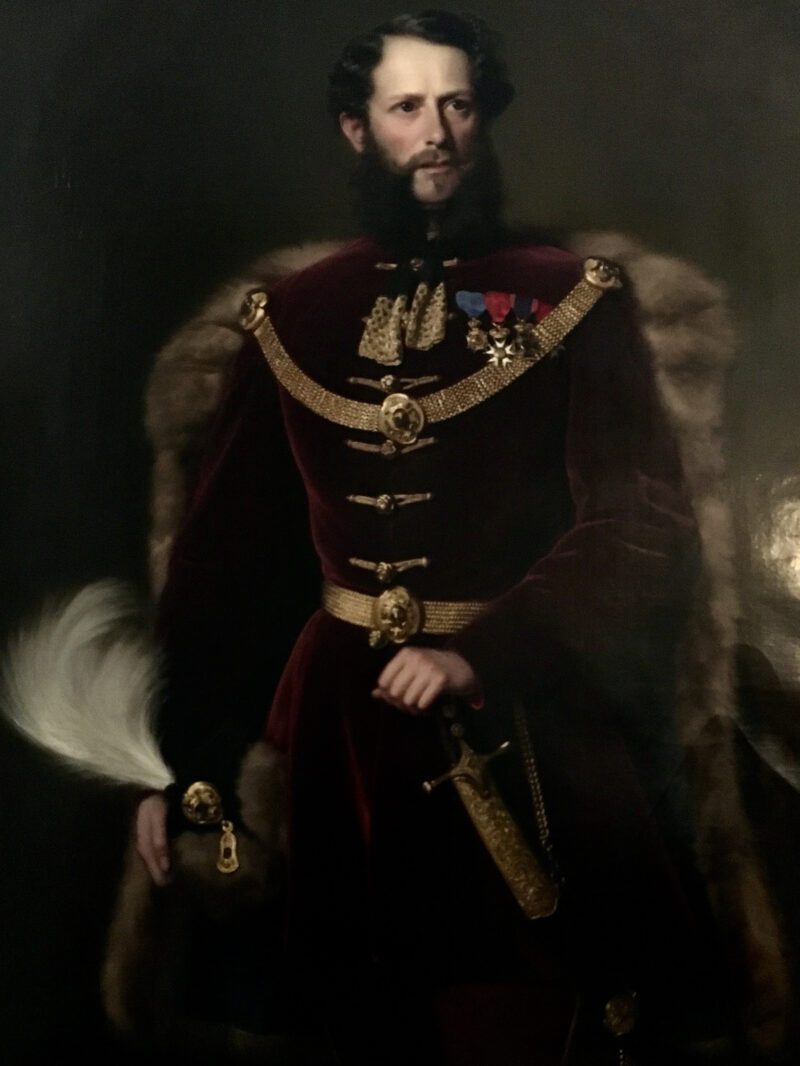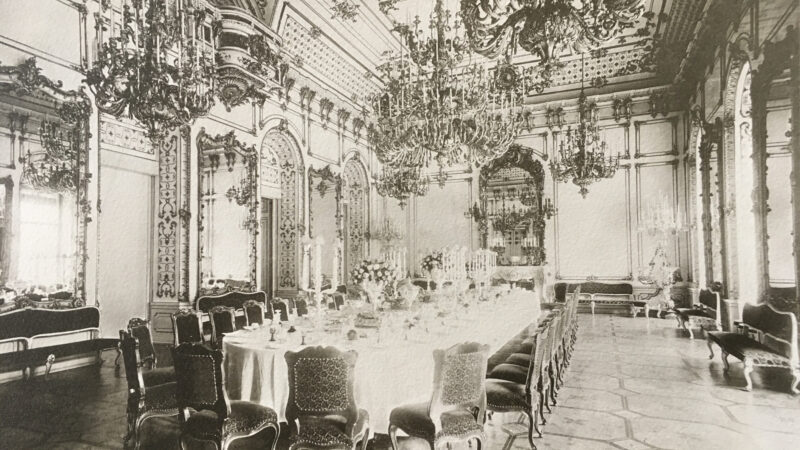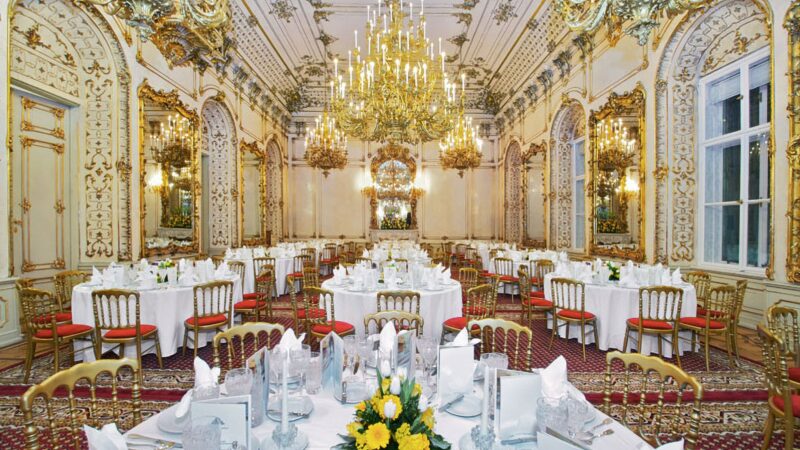 The Pallavici­ni fam­i­ly has owned the palace for over 150 years. It was Mar­grave Karl Pallavici­ni, the father of the cur­rent own­ers of the palace, Alfon­so and Eduar­do Pallavici­ni, who brought the palace through the tur­moil of the Sec­ond World War and thus ensured the preser­va­tion of the palace until the 21st century.
As one of the last fam­i­ly-owned city palaces, it is still lov­ing­ly cared for and main­tained by the family.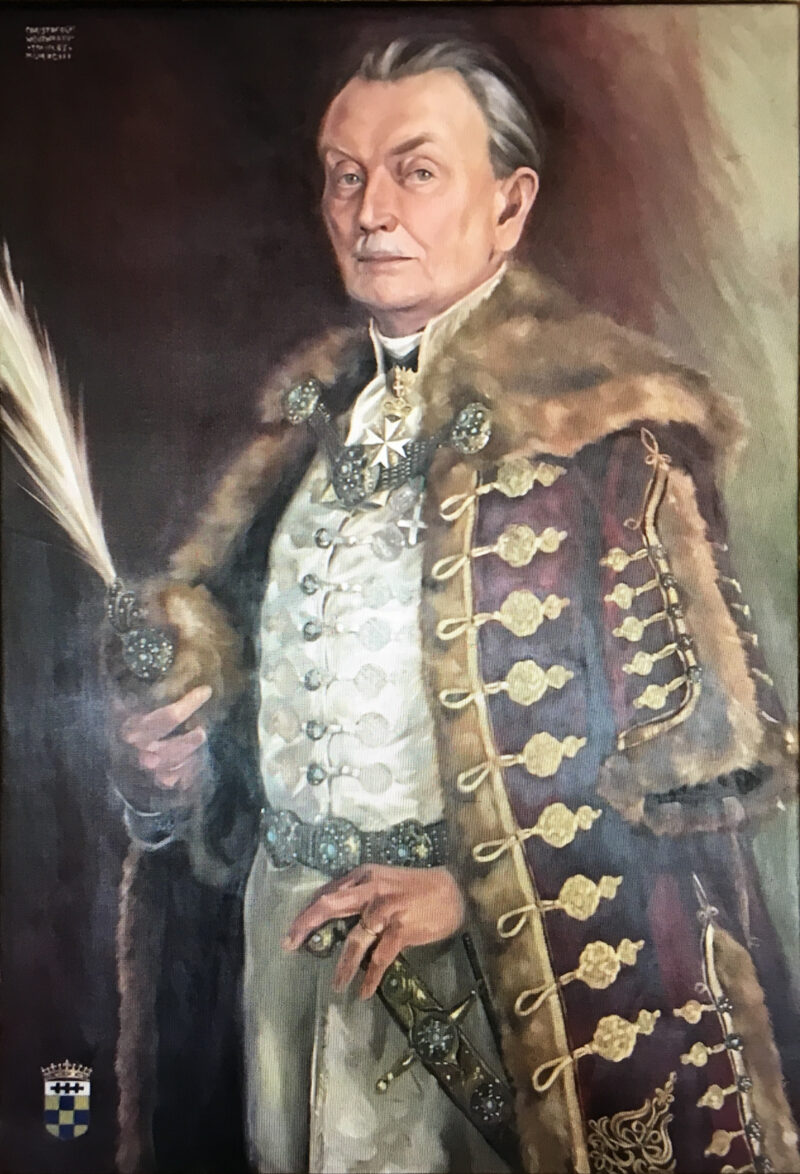 Even in the 20th cen­tu­ry, both the inter­na­tion­al aris­toc­ra­cy and high soci­ety were guests at lav­ish events, such as the Shah of Per­sia or Jacky Kennedy who met Mrs. Khrushchev at a lun­cheon held in their hon­or at the Palais Pallavici­ni in 1961. The Pres­i­den­tial Muse­um in Boston show­cas­es a pho­to­graph with fol­low­ing charm­ing quote of Jacky Kennedy: ​"Mrs. Khrushchev was very shy at the palace (Pallavici­ni) in Vien­na where we had lunch. There was this pro­to­col thing. For some rea­son, I out­ranked her because Jack was Pres­i­dent and Khrushchev was just Chair­man (of the Coun­cil of Ministers)…so she would­n't leave the room before I did. And I did­n't like to go before an old­er woman and…she was so hang­ing back, and…finally I said — in des­per­a­tion I took her by the hand and said, well, I'm very shy so you'll have to come with me."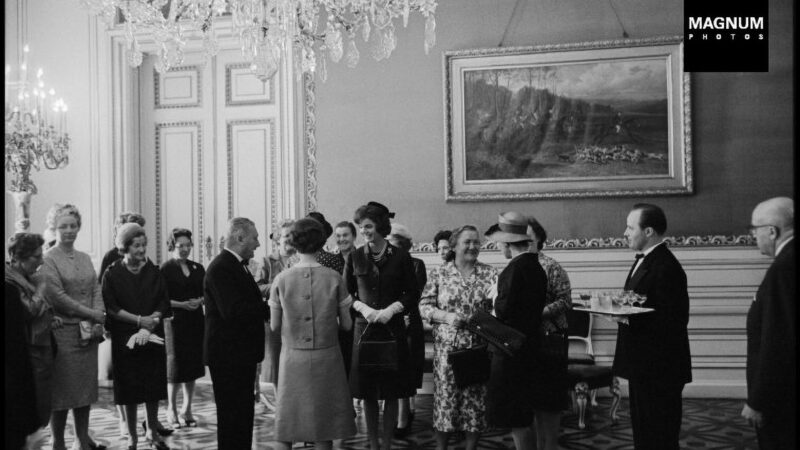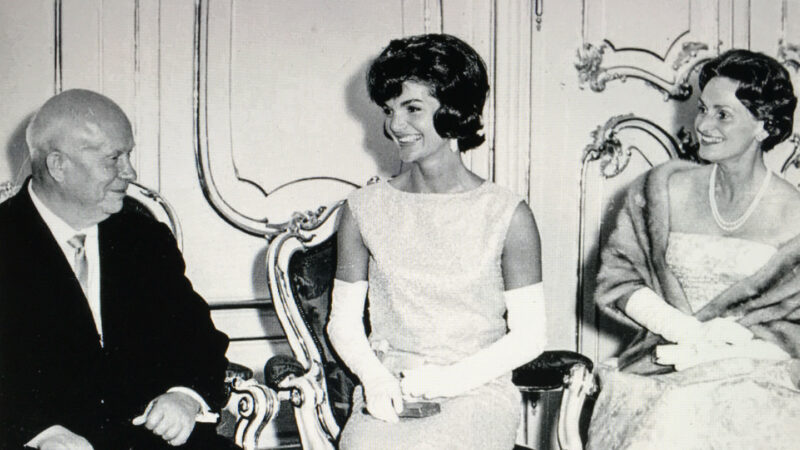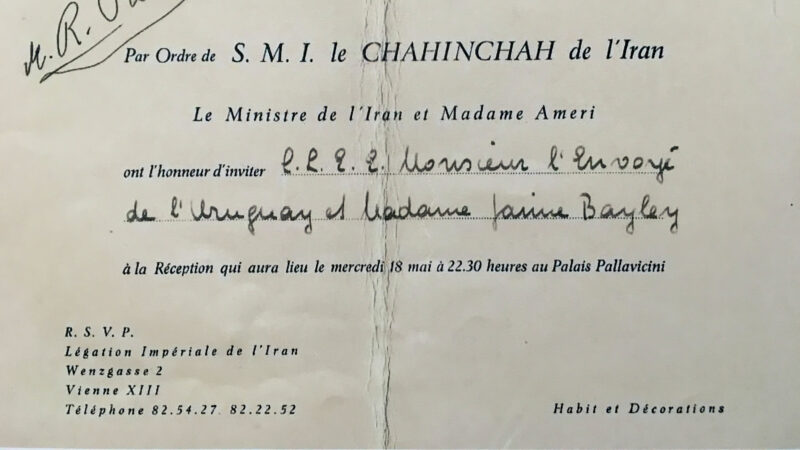 Many ele­gant cel­e­bra­tions, wed­dings and recep­tions are still held in the mag­nif­i­cent ballrooms.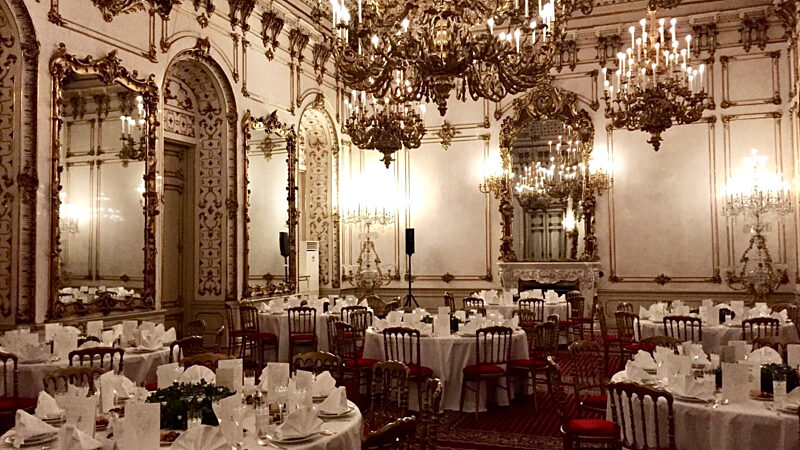 From the sec­ond half of the 20th cen­tu­ry, the palace in down­town Vien­na also served as a film set for inter­na­tion­al and Aus­tri­an cin­e­ma and tele­vi­sion films.
One of the most impor­tant films in post-war his­to­ry was shot here, ​"The Third Man". This bril­liant spy movie, that was pro­duced in Great Britain in 1949, based on the screen­play by Gra­ham Greene and direct­ed by Car­ol Reed, star­ring Orson Welles, Joseph Cot­ten, Paul Hör­biger, Anni Rosar and music with which it became world famous by Anton Karas.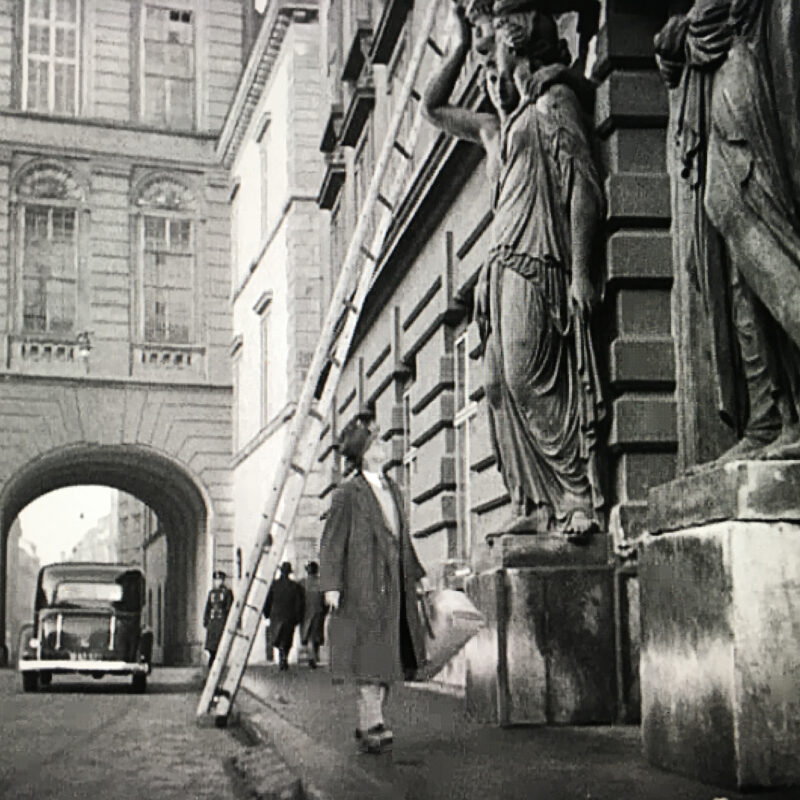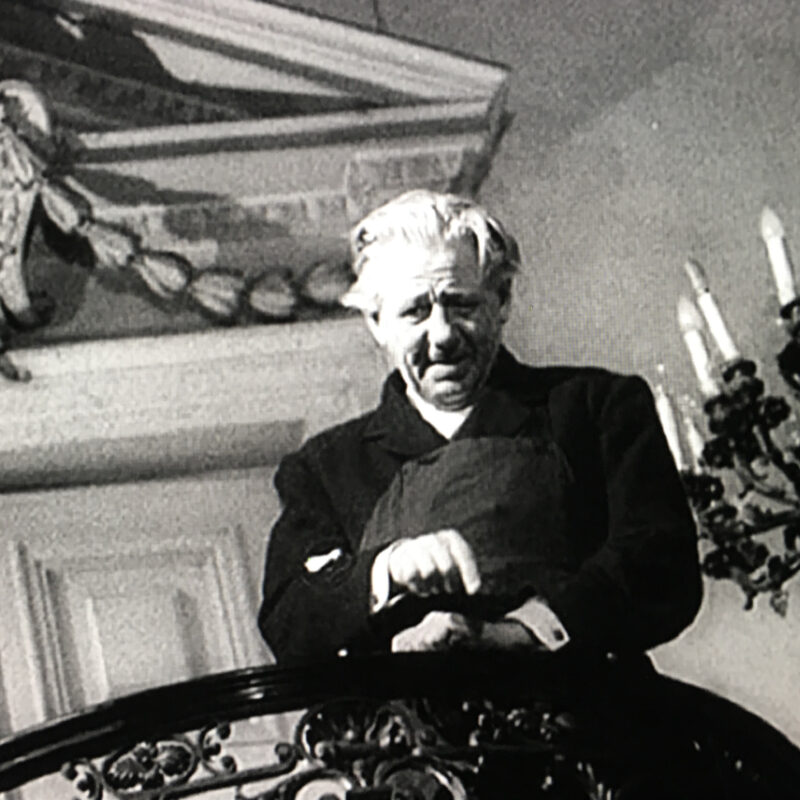 Awards and nom­i­na­tions were:
Inter­na­tion­al Cannes Film Fes­ti­val 1949
Grand Prix British Film Acad­e­my Award 1950
Best British film
Best Film nomination
Acad­e­my Awards 1951
Oscar in the cat­e­go­ry Best Black and White Cam­era to Robert Krasker
Nom­i­na­tions in the cat­e­gories Best Direc­tor and Best Editor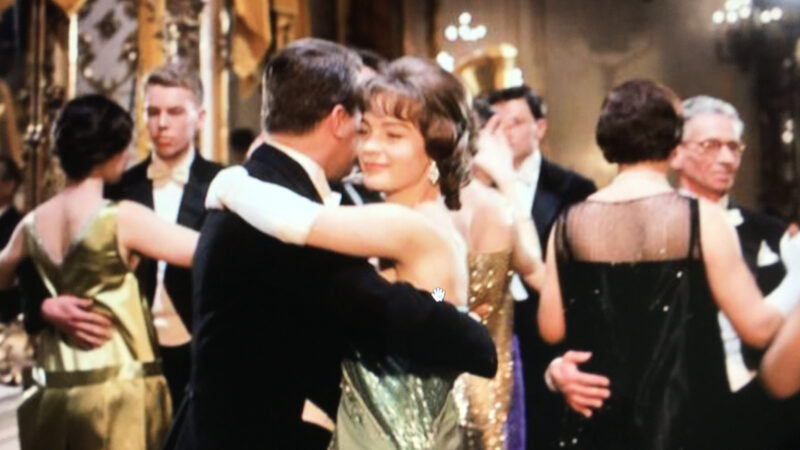 More recent awards include:
2013 ​"The Dev­il's Vio­lin­ist" about Nic­colò Pagani­ni ​"direct­ed by Bern­hard Rose with David Garrett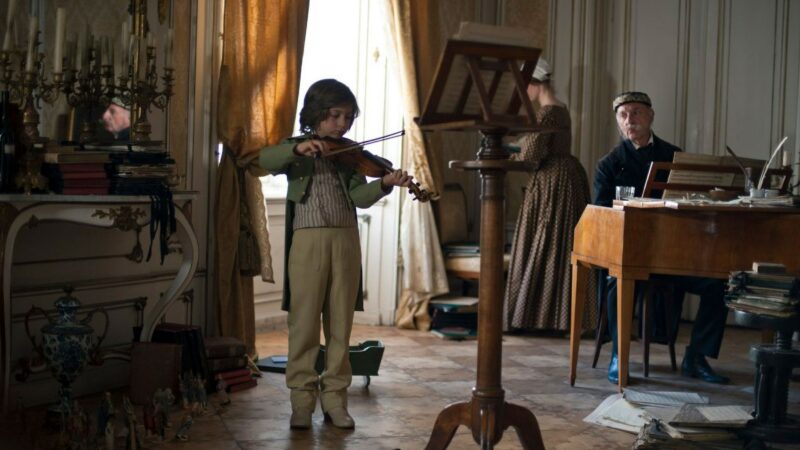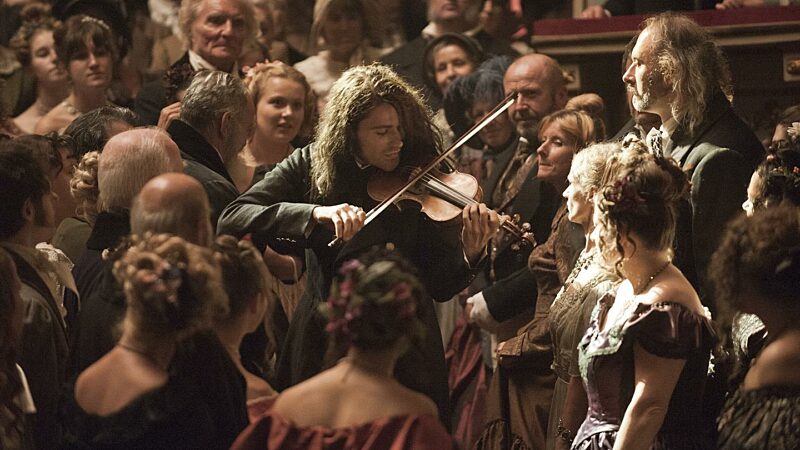 2016 the film ​"Das Sach­er" about Anna Sach­er by the Aus­tri­an direc­tor Robert Dornhelm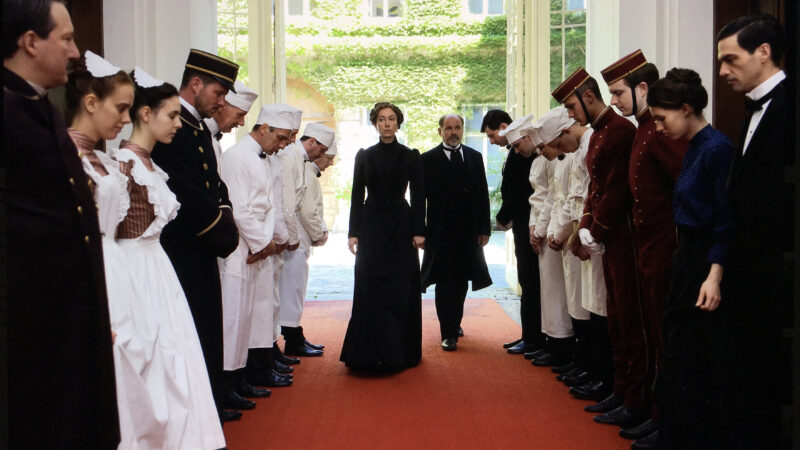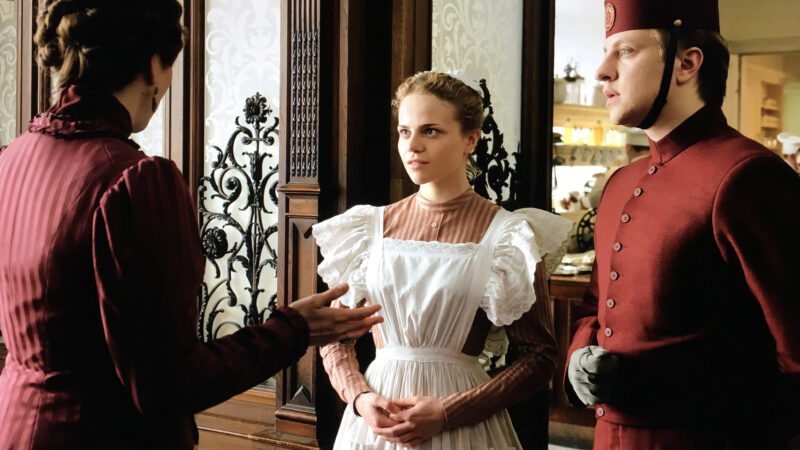 2019 ​"Vien­na Blood" direct­ed by Robert Dorn­helm and Umut Dag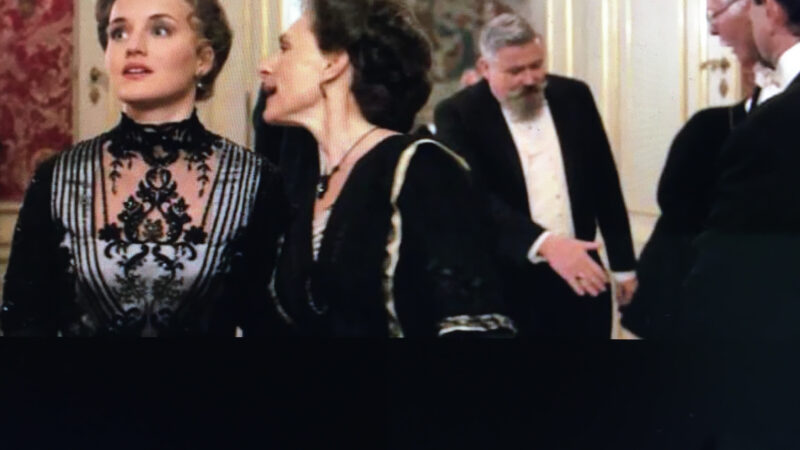 I would like to end my jour­ney through time with the words of a con­tem­po­rary wit­ness of Princess Nora Fug­ger from her biog­ra­phy ​"In the Splen­dor of the Impe­r­i­al Age":
"But no one should believe that I thought of all these cer­tain­ly very inter­est­ing his­tor­i­cal things when we — as always,
the last ones — entered the won­der­ful dance hall of the Palais Pallavicini.
Mar­grave San­dor Pallavici­ni and his wife gra­cious­ly made the honors.
Mar­gravine Irma was one of the most impres­sive fig­ures in Vienna.
With her stun­ning fam­i­ly jew­el­ry and her splen­did shape, she impressed every­one who entered.
The cel­e­bra­tions in the palace at Josef­s­platz were par­tic­u­lar­ly pop­u­lar. Every­thing oozed sophis­ti­cat­ed elegance .….."