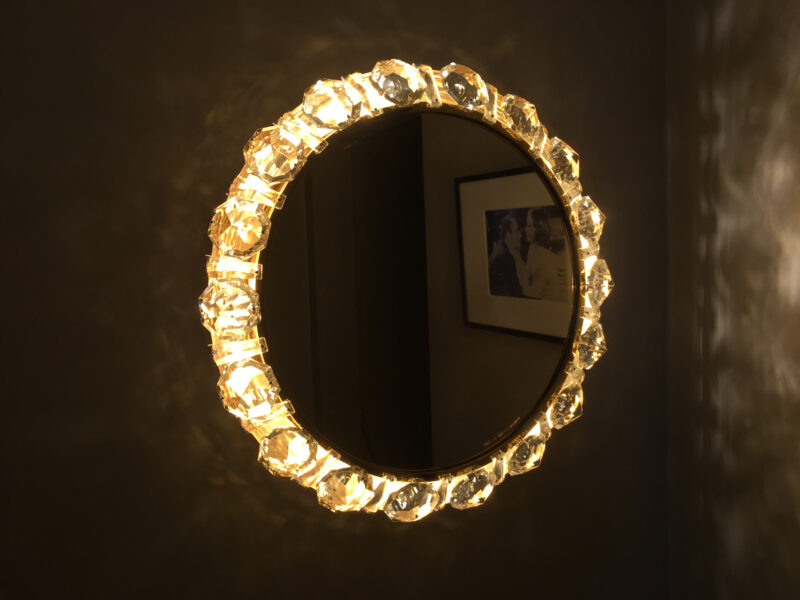 A Highly Decorative Mirror
around 1950
Man­u­fac­tured by the sig­nif­i­cant Vien­nese glass­ware firm Bakalow­its & Söhne, found­ed in 1845 and from 1892 also imperial/K&K purveyor.
The cir­cu­lar mir­ror frame is made of yel­low met­al and has a high-gloss gold fin­ish; back­lit inside with four light bulbs, and applied with beau­ti­ful cut glass stones in the shape of dia­monds in excel­lent quality.
A stun­ning Design Mir­ror, like a piece of jew­el­ry, with a mes­mer­iz­ing reflec­tion thanks to the cut glass stones and gild­ing. These objects cer­tain­ly will bring glam­our to every room.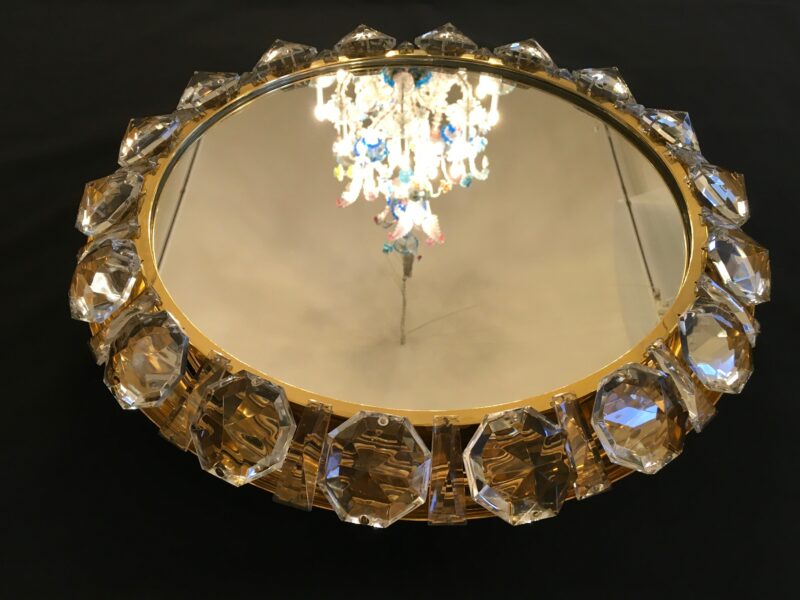 A Glamorous Mirror
Diameter: 52 cm, Glass Stones Diameter: 7 cm