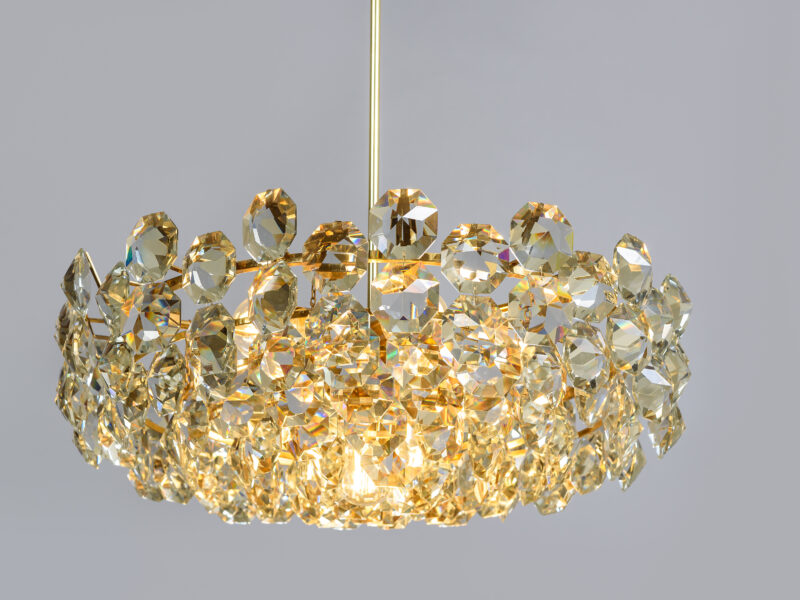 Gorgeous Viennese Ceiling Lights, Like A Piece Of Jewelry *SOLD
Around 1960
Man­u­fac­tured by the sig­nif­i­cant Vien­nese glass­ware firm Bakalow­its & Söhne, found­ed in 1845 and from 1892 also imperial/K&K purveyor.
Each 7‑light cir­cu­lar Chan­de­lier is made of yel­low met­al and has a high-gloss gold fin­ish.The 122 cut glass stones in dia­mond-shape assem­bled in five rows are of the finest qual­i­ty and high­light the glam­orous appeal of these stun­ning objects.
The mes­mer­iz­ing effect of the jew­el-like stones' light reflec­tion is just gor­geous. Per­fect as eye­catch­er in every Inte­ri­or, great for rooms with less ceil­ing height. Avail­able sin­gle or as a pair!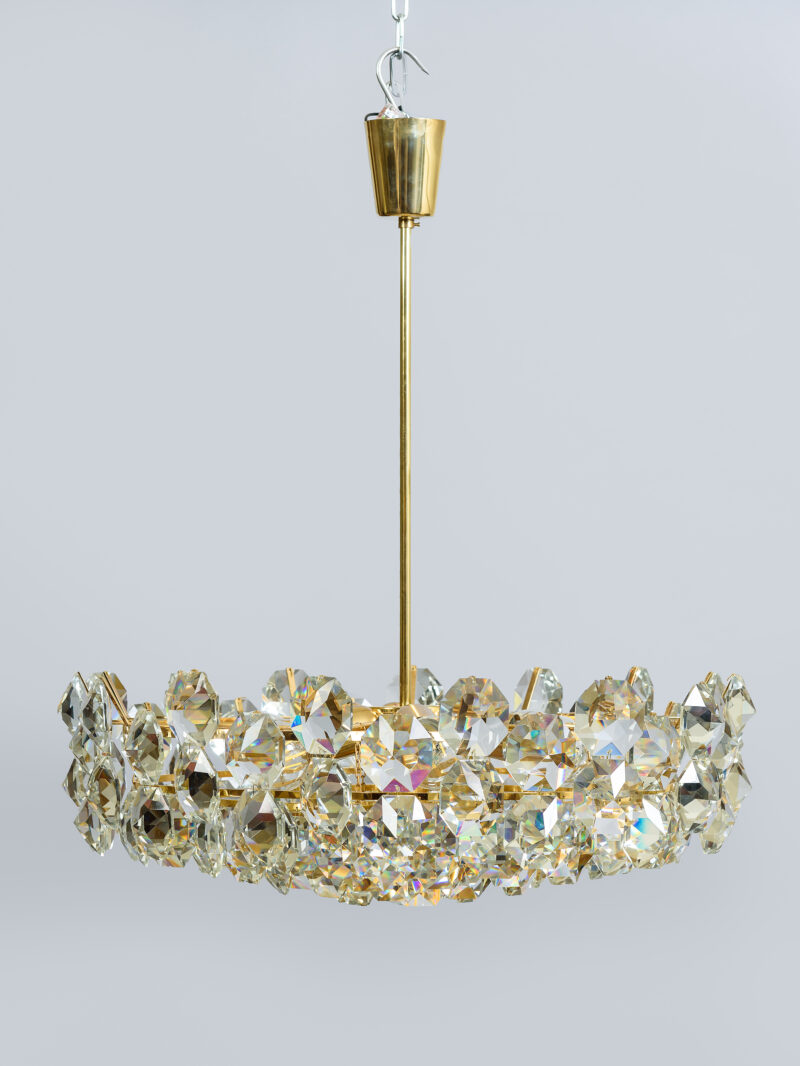 Viennese Chandelier, as single piece or pair
H: ca. 65 cm, Diameter: 60 cm