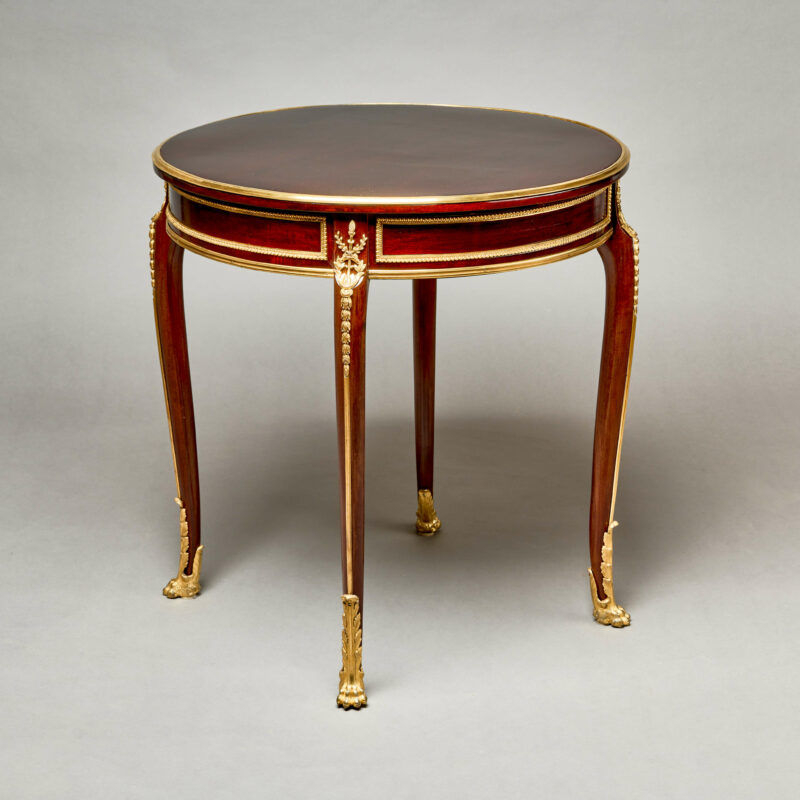 French Salon or Side Table
last 3rd of the 19th Century
Small French salon or side table from the last third of the 19th cen­tu­ry. The round salon table is designed with four legs in a slight­ly curved form, with fine bronze Doré ele­ments in the shape of flow­ers and leaves, raised on claw-shaped feet.
The sur­round­ing frieze is divid­ed into four seg­ments, each exe­cut­ed with a gild­ed bronze frame with small leaf ornamentation.
The round table­top is framed by a gild­ed bronze frame. A fine, small salon piece of fur­ni­ture, as we know it from the great French man­u­fac­tur­ers of the late 19th century.