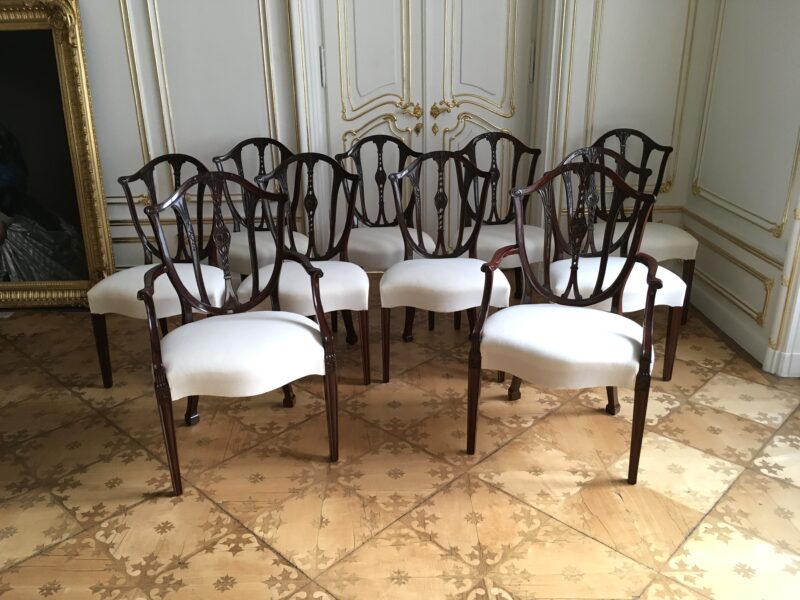 Very Fine Set of English Dining Chairs *SOLD
Late 19th Century, signed by Gill & Reigate London
The ele­gant set in sol­id mahogany con­sists of two armchairs/​masterchairs with arm­rests and eight sidechairs.
The shield-shaped, slight­ly swept, and pierced backs, are cen­tered by a carved wick­er­work embell­ished brace, crowned by a foli­ate bou­quet with blos­soms; the oth­er two braces with foli­ate and ears of wheat dec­o­ra­tion. The slight­ly out­ward curved arm­rests of the two mas­ter­chairs ter­mi­nate in lit­tle scrolls. All chairs come with mould­ed frontlegs ter­mi­nat­ing in spade feet, crowned by a fan shaped blos­som dec­o­ra­tion. The back­rests ter­mi­nate in slight­ly swept back legs.

A beau­ti­ful­ly designed, big set of majes­tic Eng­lish chairs in mahogany, per­fect for adding refined ele­gance to a din­ing room. Signed with the bone label for ​"Gill & Reigate London"
New­ly uphol­stered seats, ready for a fab­ric of your choice. We are hap­py to assist with a beau­ti­ful selec­tion of pos­si­ble cov­er fab­rics incl. the final uphol­stery in our inhouse-workshops.
The firm Gill & Reigate was found­ed in 1898, and by 1901, start­ed trad­ing at 85 Oxford Street, Lon­don, as deal­ers in antique & mod­ern fur­ni­ture, dec­o­ra­tors, and uphol­ster­ers.
They had a lot of impor­tant cus­tomers at the time, for instance, King George V, whose dec­o­ra­tors they were.
The com­pa­ny last­ed till about 1958, then moved to Arling­ton House, Arling­ton Street.
Dur­ing the peri­od 1915 – 1920, Gill & Reigate was engaged with the restora­tion and fur­nish­ing of Sul­grave Manor, under the direc­tion of the archi­tect Sir Regi­nald Blom­field.
They had sev­er­al loca­tions in Lon­don and New York.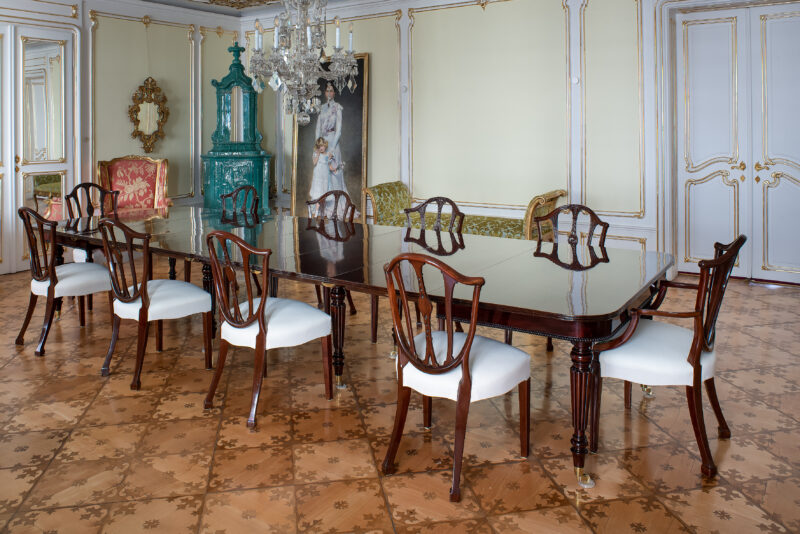 English Dining Chairs by Gill & Reigate London
Armchairs: Total H: 97 cm, Seat W: 60 cm, D: 54 cm, H: 49 cm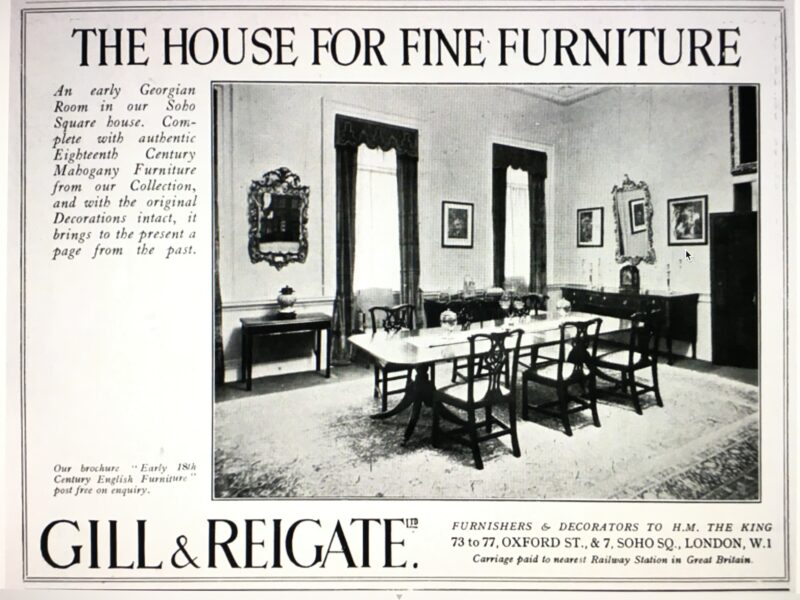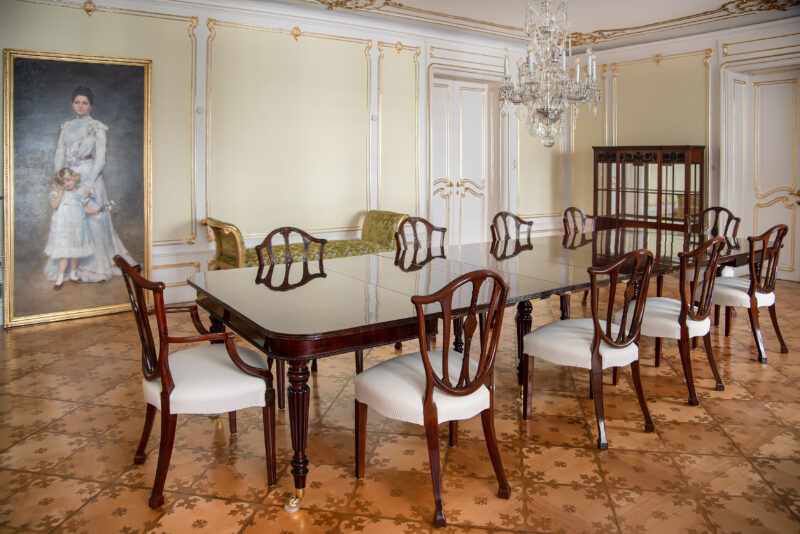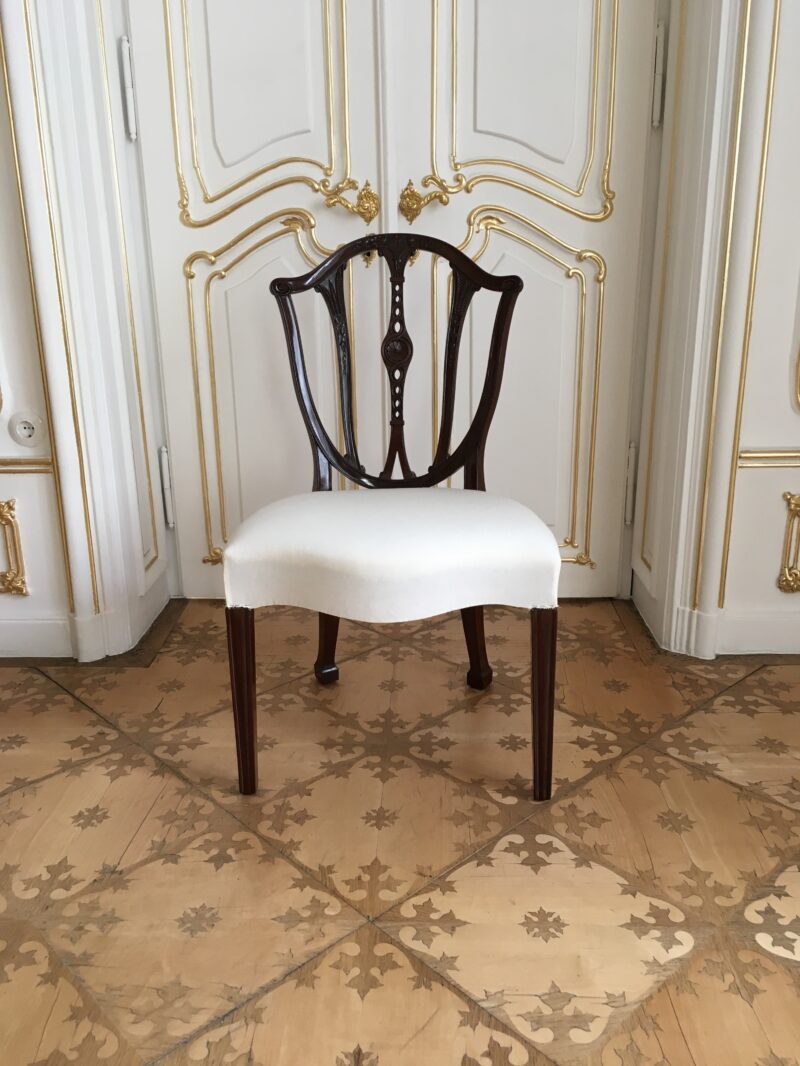 Eight Sidechairs
Sidechairs: Total H: 94 cm, Seat W: 55 cm, D: 50 cm, H: 49 cm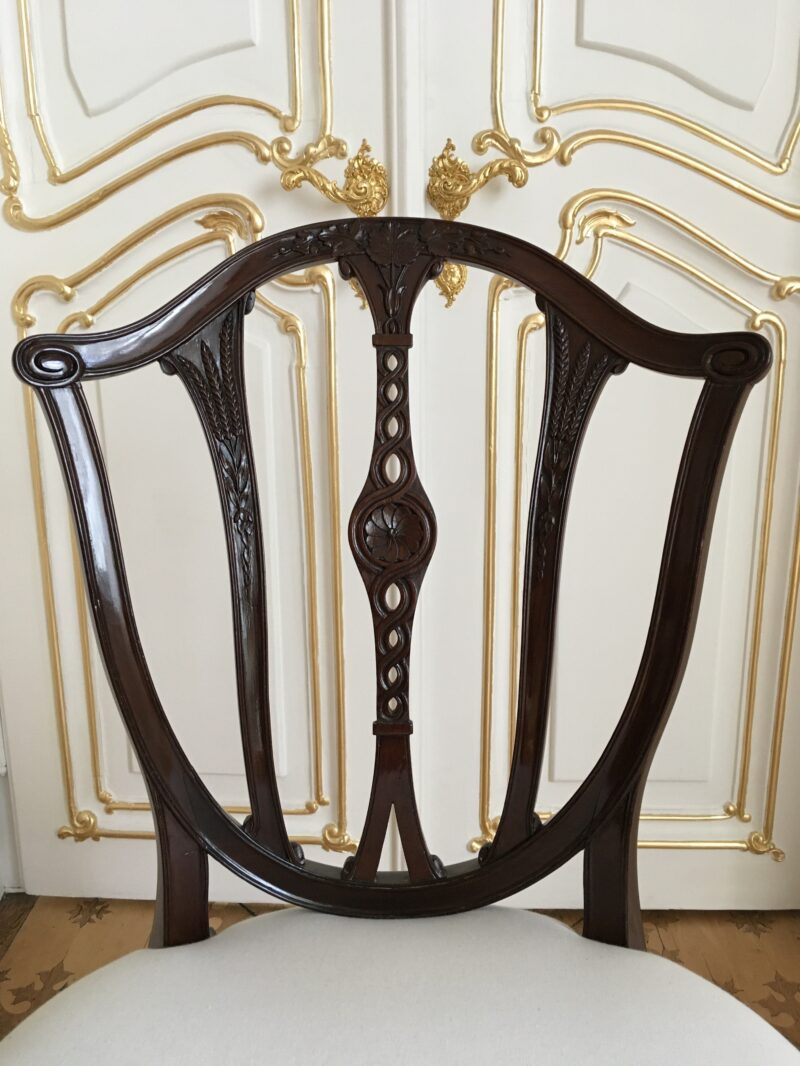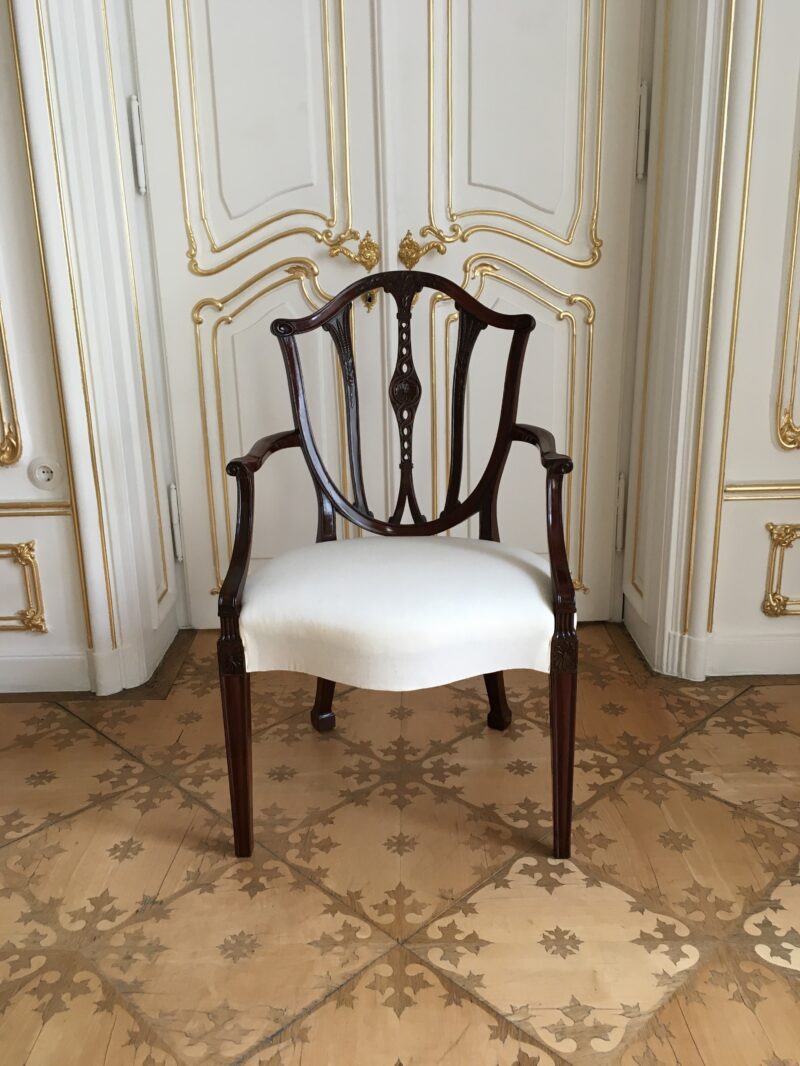 Two Armchairs
Armchairs: Total H: 97 cm, Seat W: 60 cm, D: 54 cm, H: 49cm