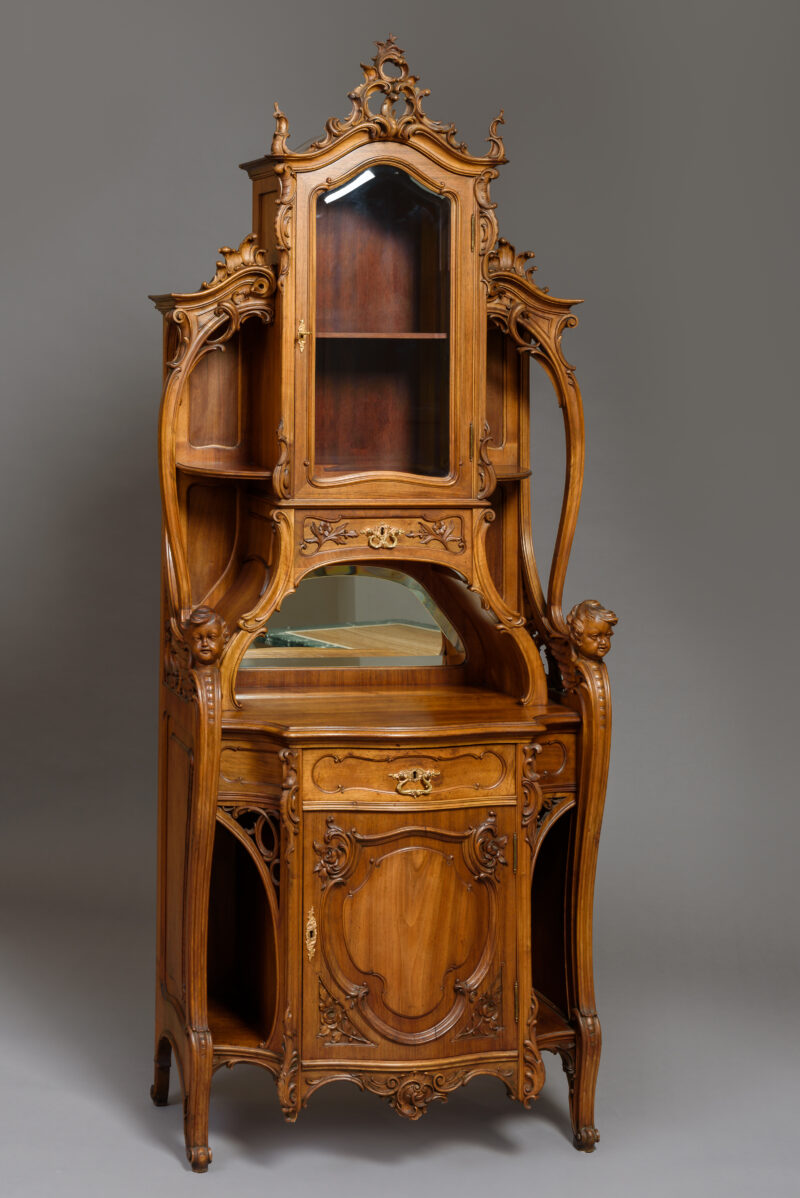 An Extraordinary Neorococo Cabinet
Vienna, circa 1870
Con­struct­ed in wal­nut, elab­o­rate­ly carved and rich­ly dec­o­rat­ed, two stun­ning­ly elab­o­rat­ed angel's heads on each side.
The base with a lock­able door and a frieze draw­er with a curved top and a bev­elled mir­ror plate in the back. Flanked by open shelf seg­ments with part­ly pierced, fine­ly carved dec­o­ra­tion; the upper part with an arched, glass dis­play; four orig­i­nal locks and one key.
On cabri­ole legs.
A beau­ti­ful, spe­cial wal­nut — cab­i­net of the finest qual­i­ty, very rare to find.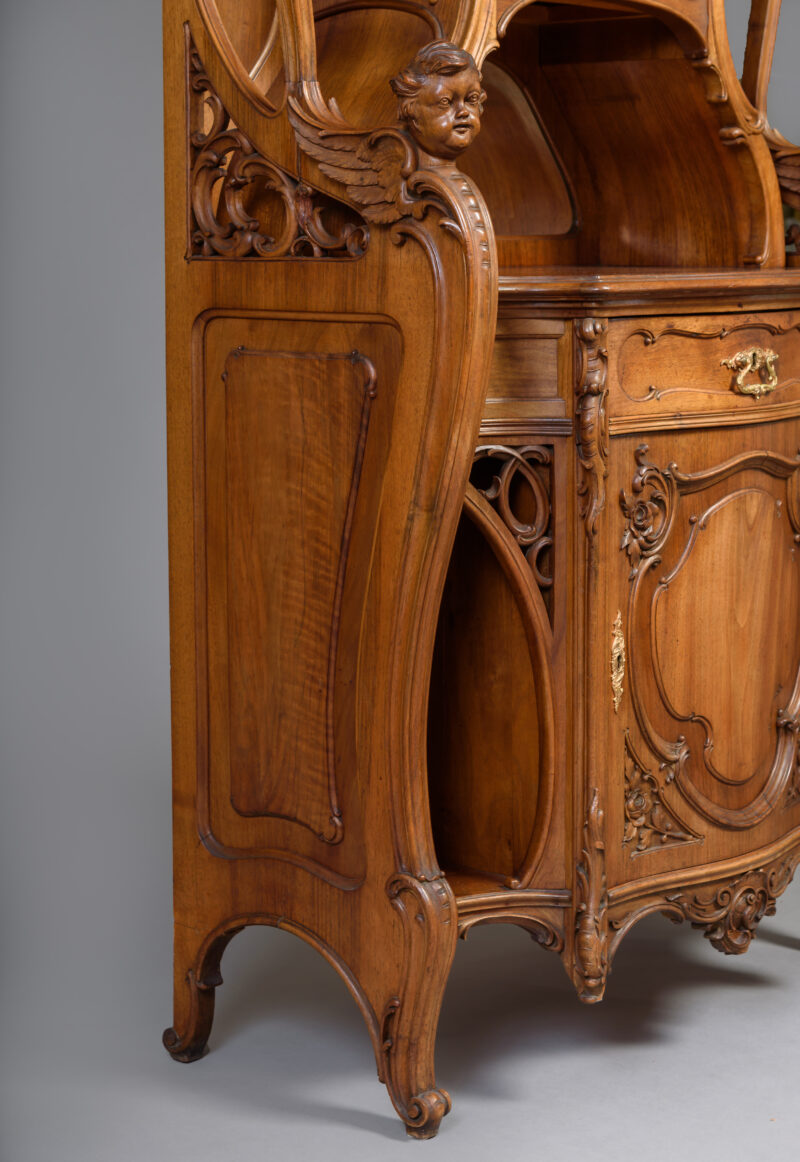 Neorococo Cabinet
W: 83 cm, D: 46 cm, H: 202 cm