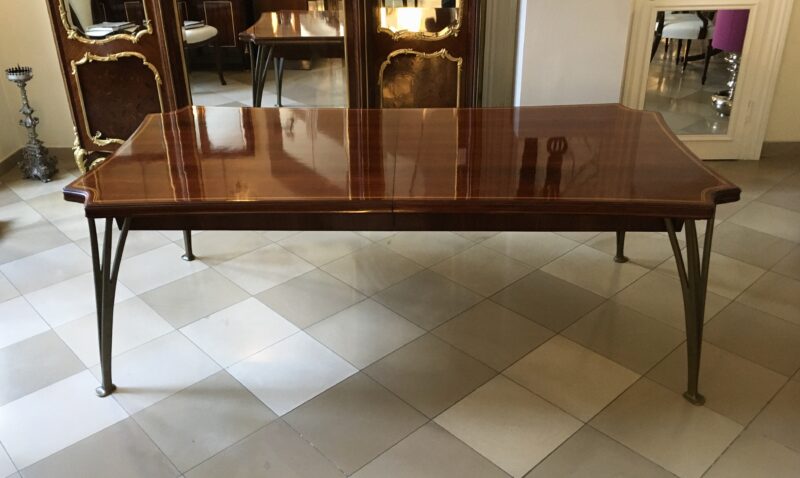 Big Extending Table *SOLD
Architectural Draft, around 1955
The Mahogany veneered table hav­ing a thick, mould­ed, line inlay framed top in a curved shape, and re-entrant cor­ners; raised on four ele­gant­ly con­struct­ed taper­ing bronze legs, ter­mi­nat­ing in brass feet.
The extend­ing table with tele­scope con­struc­tion, reveal­ing an insert­ed, addi­tion­al leaf when ful­ly extended.
This table is a unique piece and cer­tain­ly a spe­cial, Aus­tri­an design draft of the 50ies.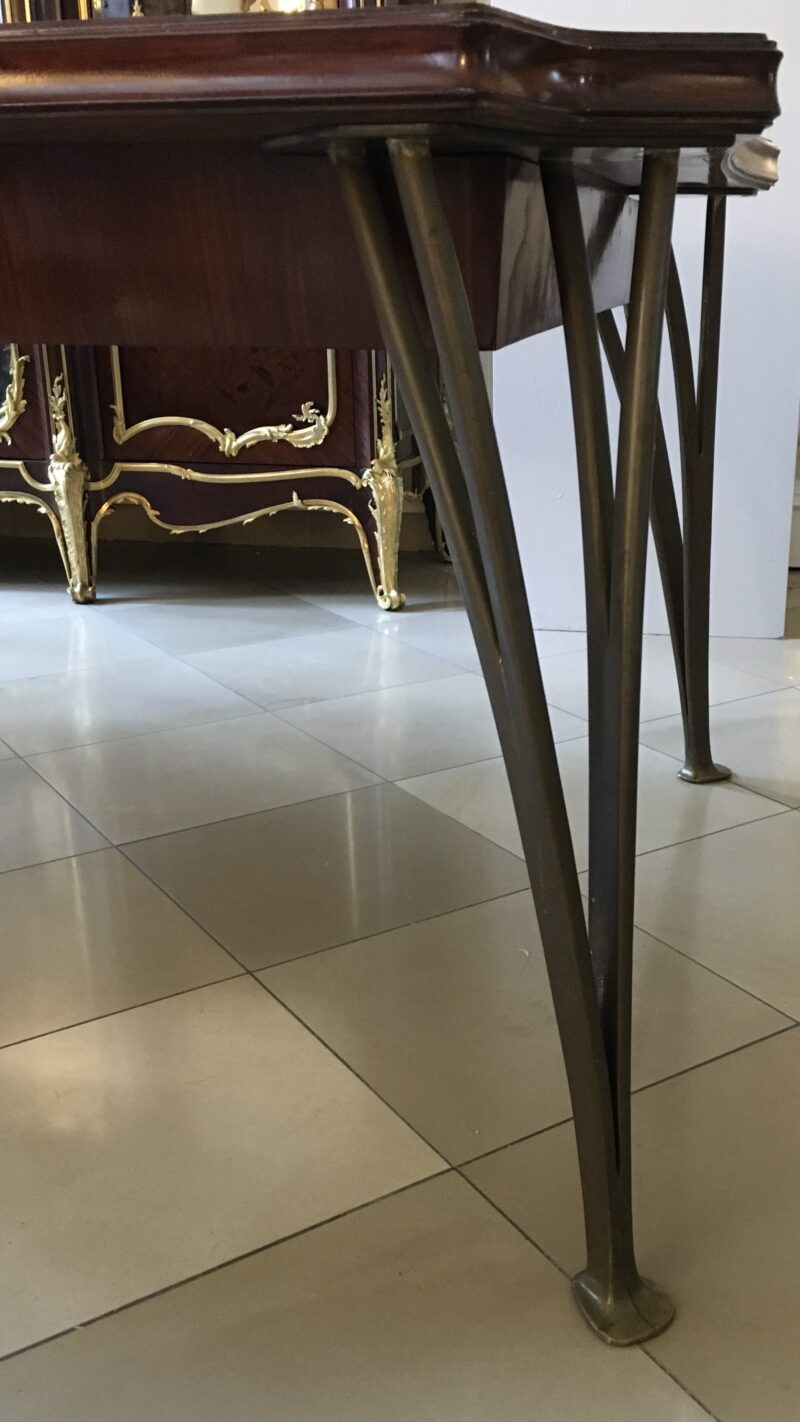 Extending Table
L: 111 cm, extended 281 cm, W: 105 cm