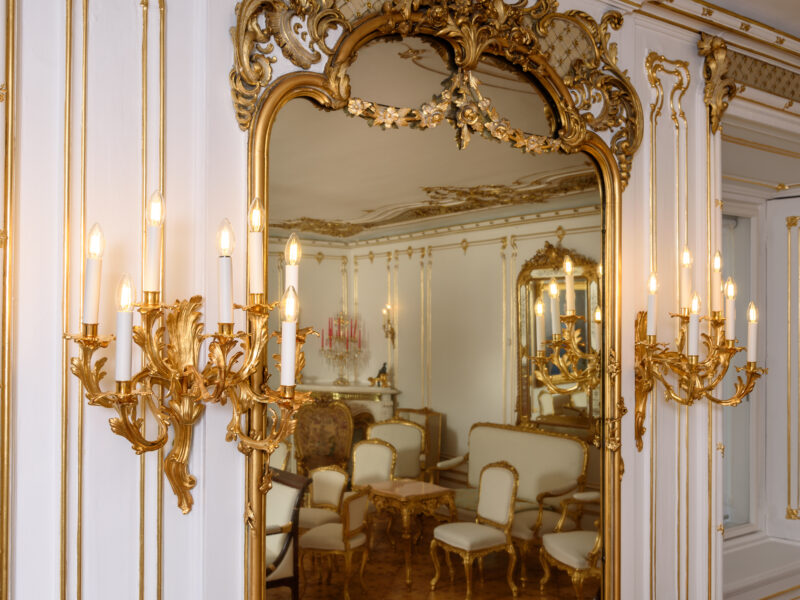 A Large Pair of Wall Appliques
around 1900, Louis XV style
Mag­nif­i­cent pair of pro­por­tion­al­ly beau­ti­ful elab­o­rat­ed, gilt bronze wall appliques issu­ing sev­en acan­thus leaf shaped arms which ele­gant­ly emerge from the wall fitment's cen­ter, ter­mi­nat­ing in foli­ate drip pans and noz­zles of clear form.
These wall sconces are a great exam­ple of the appliques which were made in the Loius XV style around 1900, reflect­ing the 18th cen­tu­ry drafts' sense for pro­por­tion and aes­thet­ics ele­gant­ly.

Large, mul­ti-light/­sev­en arms wand appliques like these are quite rare to find as well as a per­fect alter­na­tive to chan­de­liers or rooms with less space.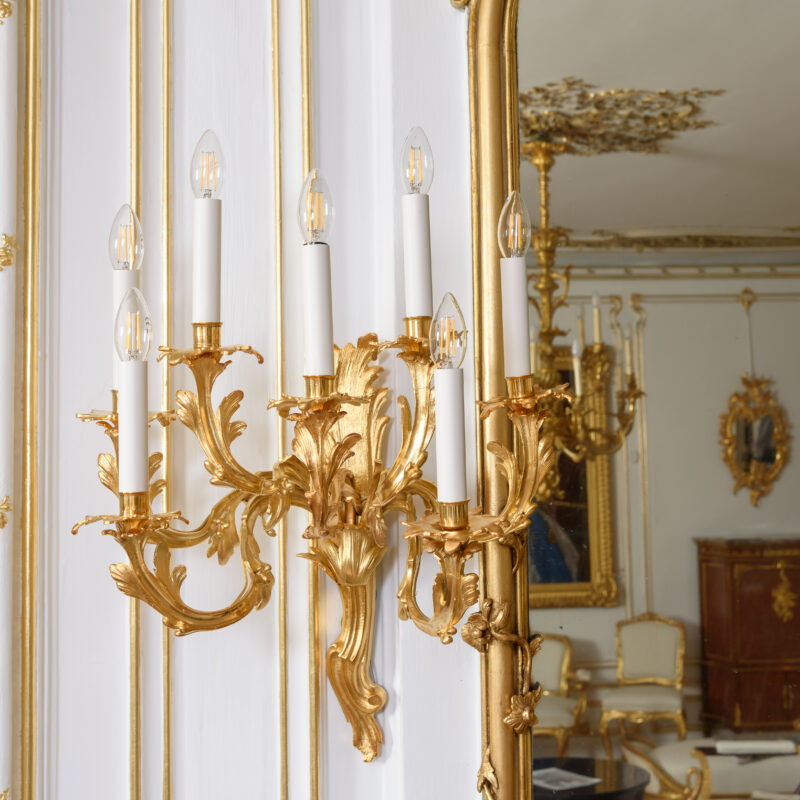 A Large Pair of Wall Lights, Louis XV style
H: c. 60 cm, W: ca. 50 cm, D: c. 38 cm