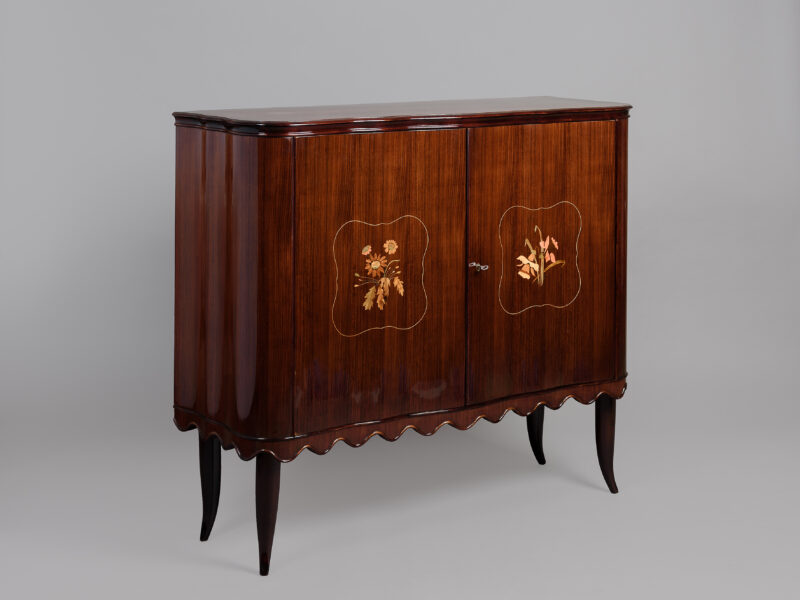 Elegant Art Deco Bar Cabinet
Italy
Ele­gant wave shapes define the body of this fine­ly exe­cut­ed bar cab­i­net in pal­isander veneer, raised on high, slight­ly swept legs. Each door is cen­tered by stun­ning­ly elab­o­rate blos­soms, grass­es, and leaves intarsia.
The all-around mir­rored, lit inner depart­ment has one glass shelf, and three low­er draw­ers made in maple. Both doors have small, chromed-plat­ed shelves on the inside.
It is a remark­ably beau­ti­ful piece, that will effort­less­ly inte­grate in Inte­ri­ors and simul­ta­ne­ous­ly add a sophis­ti­cat­ed twist to its sur­round­ing.
Espe­cial­ly note­wor­thy the curved, edge-less design.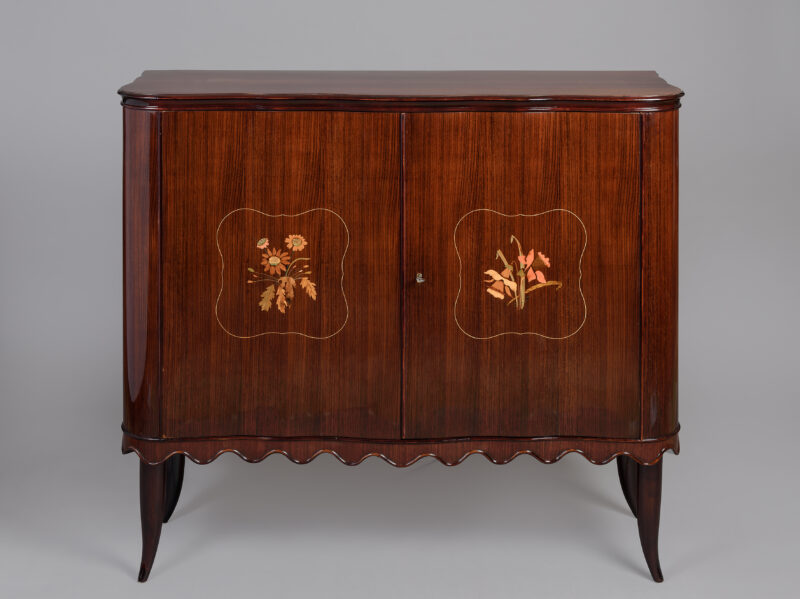 Italien Art Deco Bar Cabinet
H: 108.5 cm, W: 123.5 cm, D: 42.5 cm