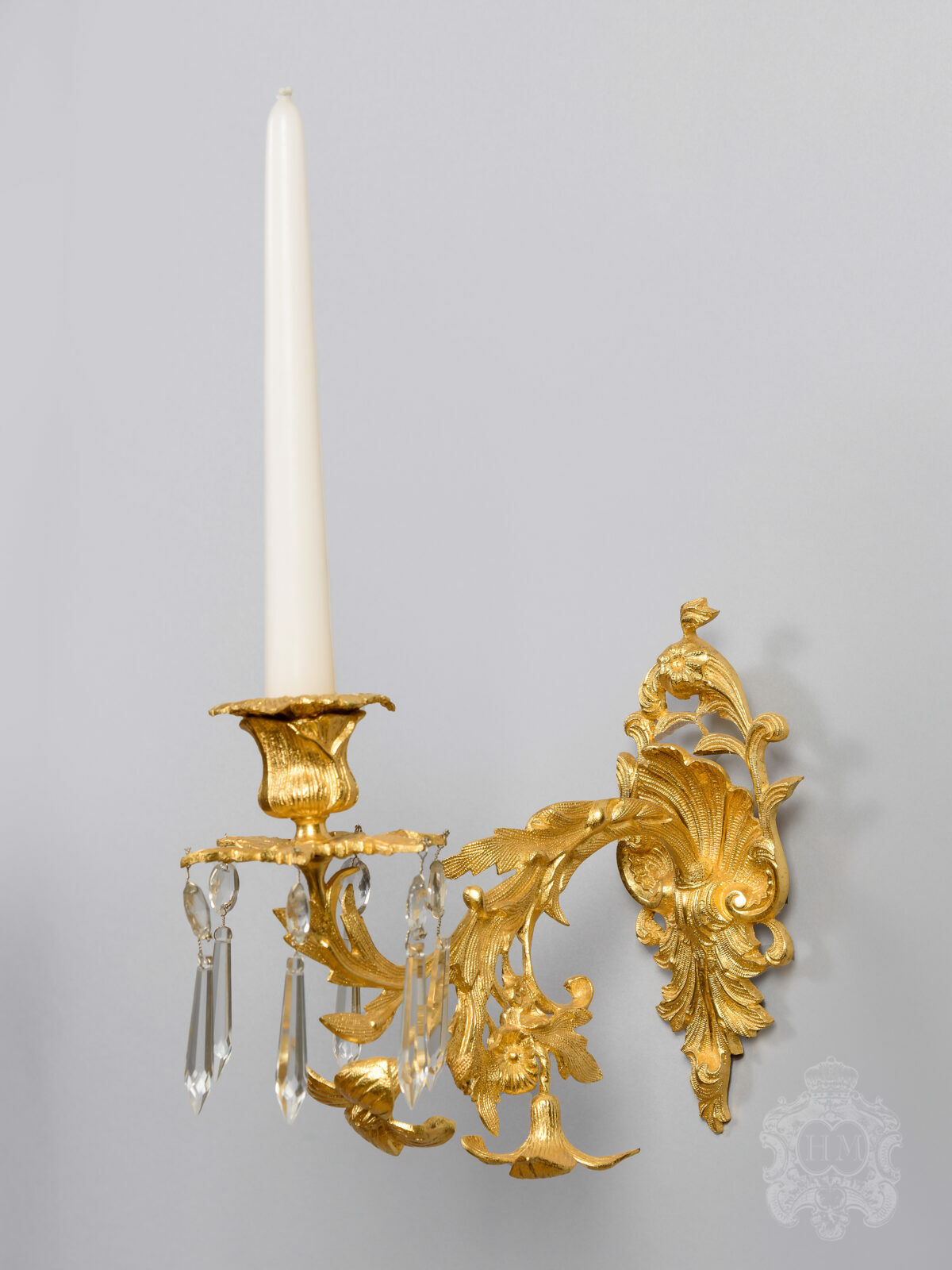 Lovely Pair Of Gilt Wall Lights
2nd Half of the 19th Century
Very fine, gilt Wall Sconces in Bronze, made for candles.
Each of the shell-shaped wall fit­ments ter­mi­nate into the beau­ti­ful­ly blos­som and leaf dec­o­rat­ed arms and blos­som-shaped, foli­ate noz­zles with small glass prisms pendants.
Very charm­ing wall lights, per­fect for small rooms and for spots with­out pow­er con­nec­tion, ready for some can­dle light.

They got restored with the utmost care in our inhouse-workshops.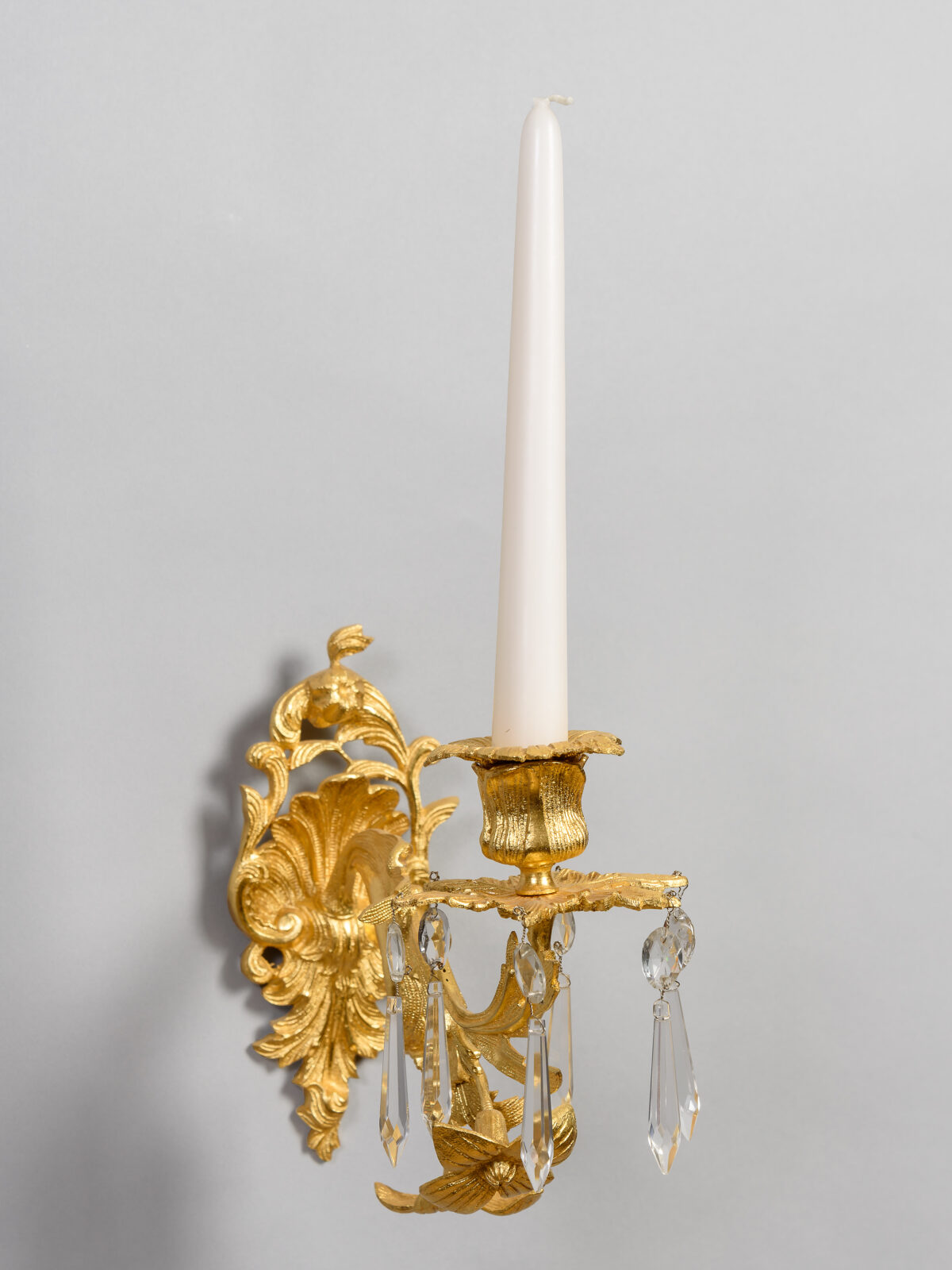 A Pair of Gilt Wall Sconces
T: 23 cm, H: 19 cm, W: 8 cm (excl. candles)