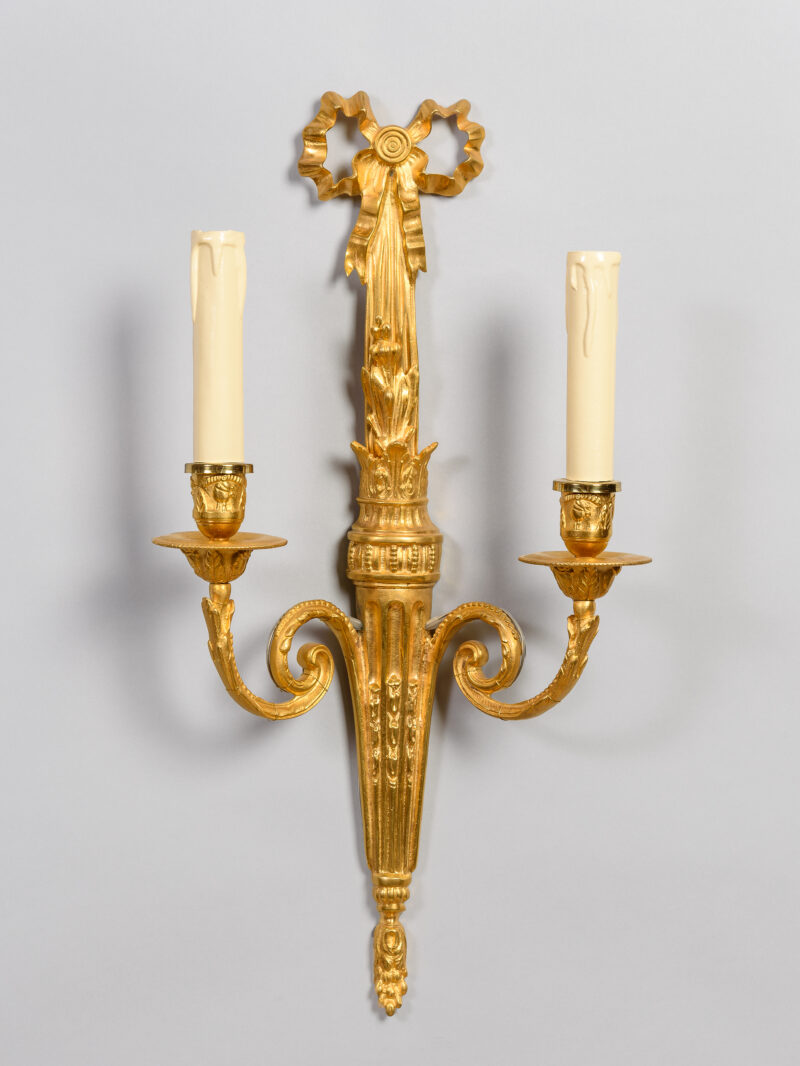 A Pair of Bronze Doré Wall Sconces *SOLD
Around 1900
This pair of wall sconces intrigues with very fine exe­cu­tion and the warm tone of the gild­ing. The foli­ate embell­ished, flut­ed wall fit­ment in torch shape has a rib­bon on top, the swept arms come with foli­ate dec­o­rat­ed drip pans and nozzles.
Pre­cious wall sconces, per­fect for a dis­creet, ele­gant Inte­ri­or decoration.
We also have a slight­ly small­er dimen­sioned pair of this wall sconces in stock. Please click here.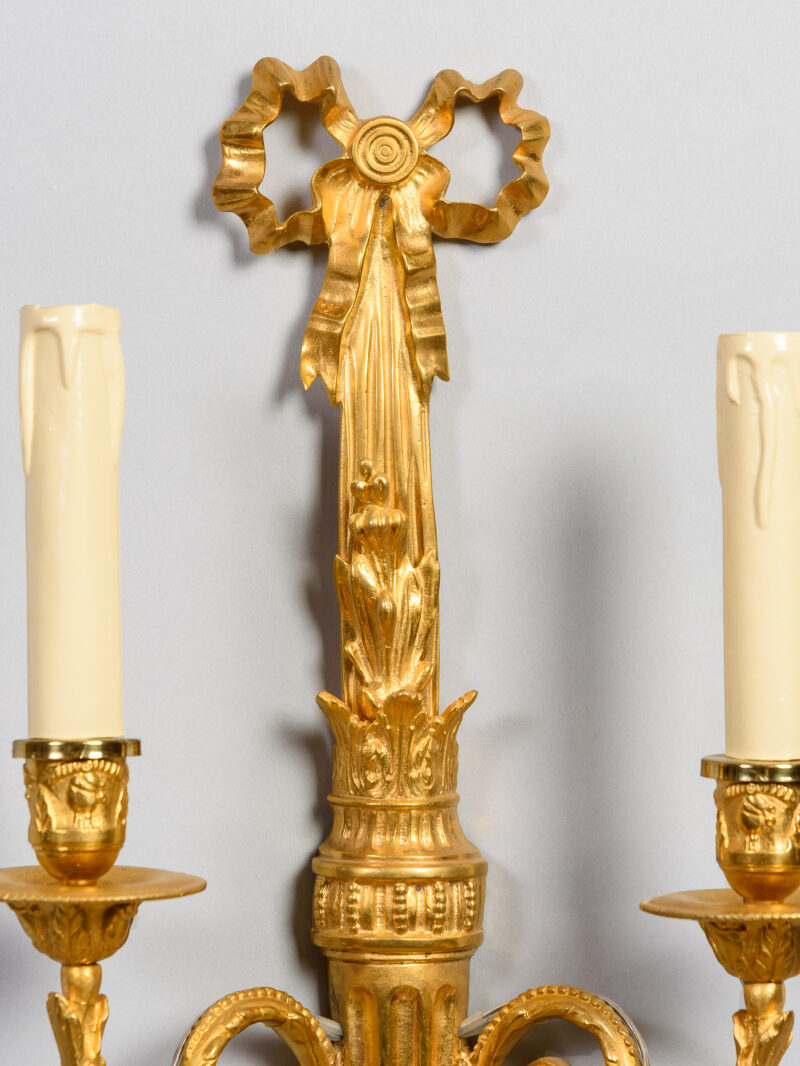 Bronze Doré Wall Sconces
H: 51 cm, W: 27 cm