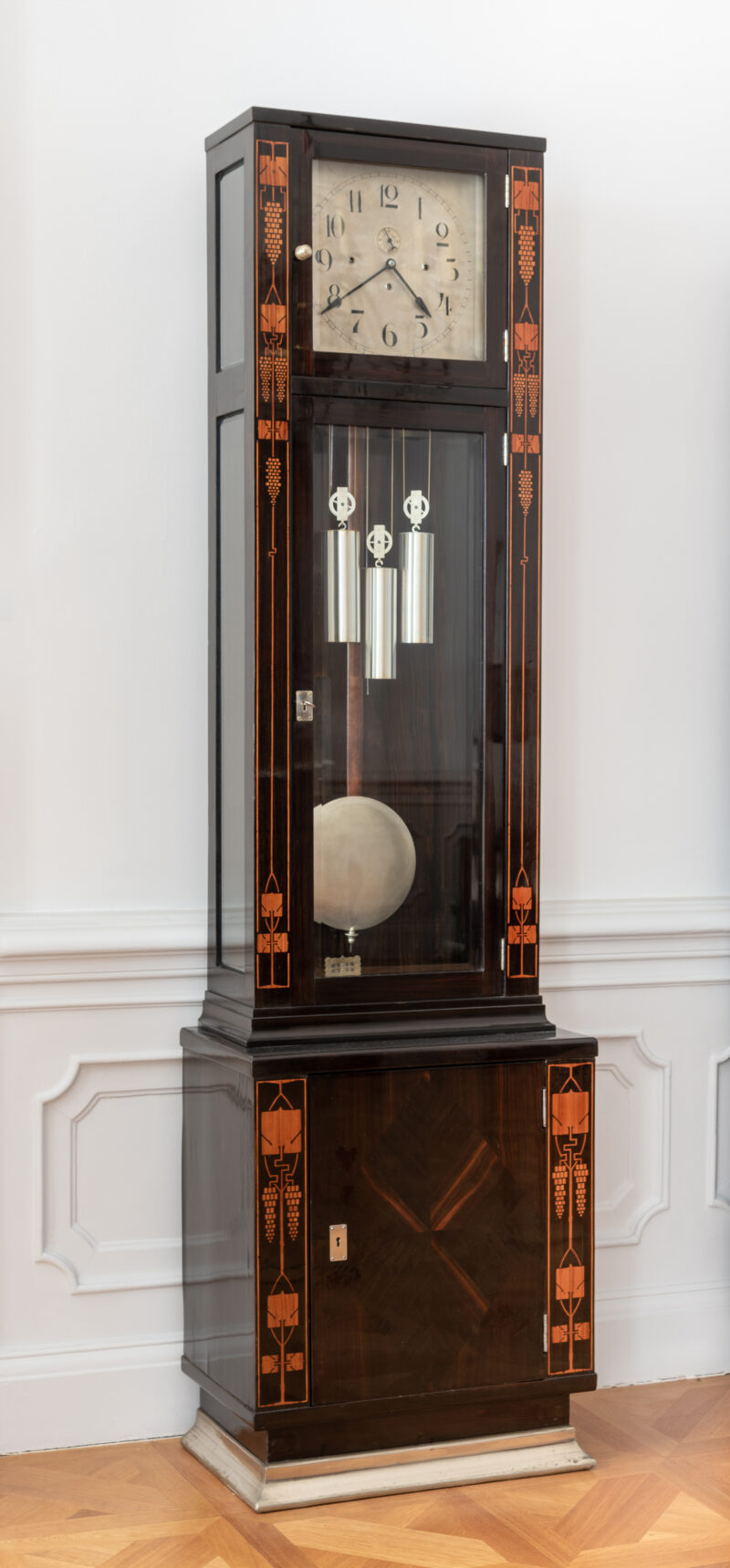 Jugendstil Longcase Clock *SOLD, Part of an Exceptional Jugendstil-Set
Vienna around 1900/1905
The case in Macas­sar sol­id wood and veneer on oak; sat­in­wood inlays with wine grapes and leaves.

Three sil­ver-plat­ed weights, one pen­du­lum, and a sub­sidiary sec­onds dial to the cen­ter. The hour and the quar­ter hour strike in dif­fer­ent sounds; after every quar­ter hour fol­lows the sound of the accord­ing hour. Very beau­ti­ful, warm tone.

Please see more objects avail­able of this high-qual­i­ty Jugend­stil set: a large and a small cabinet.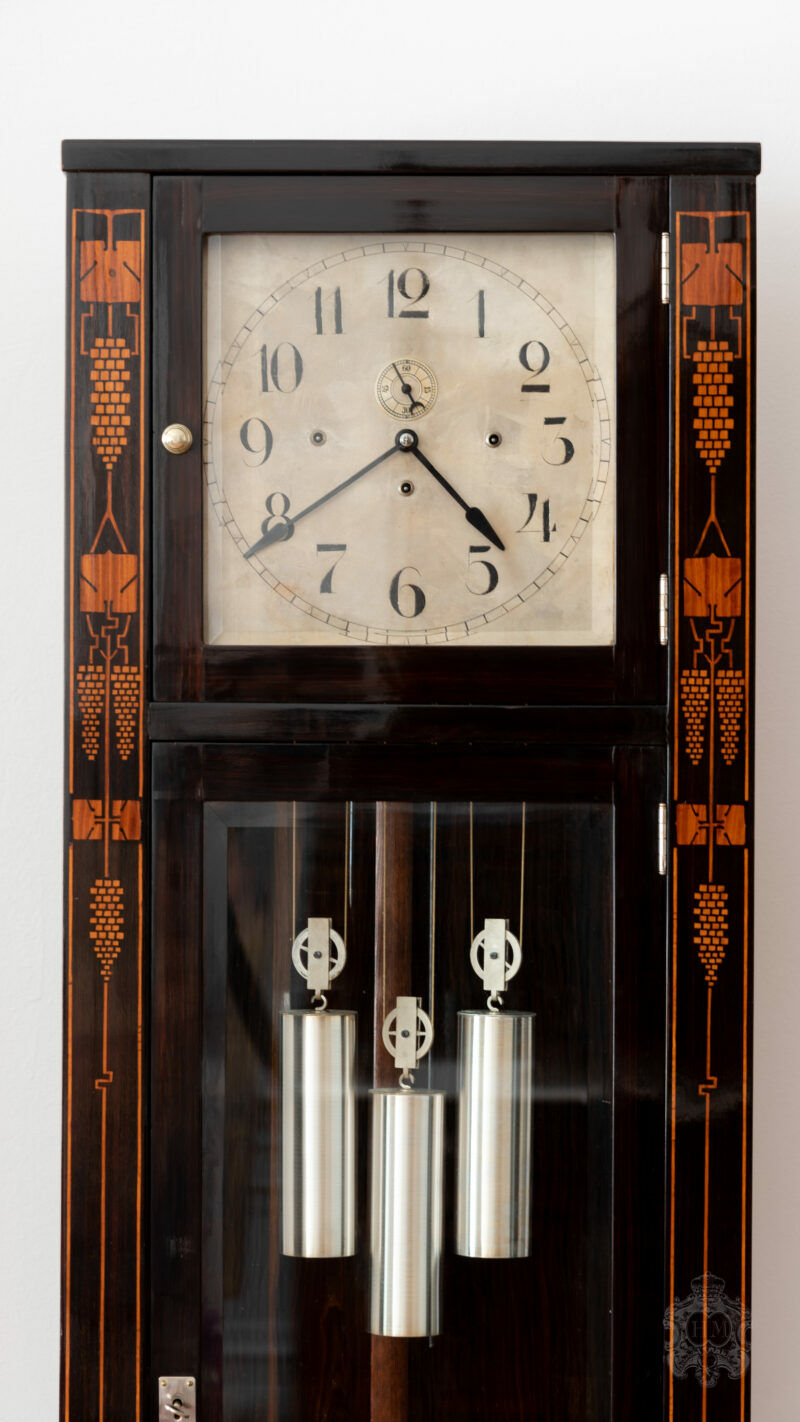 Longcase Clock
H: 200 cm, D: 32,5 cm, W: 55 cm