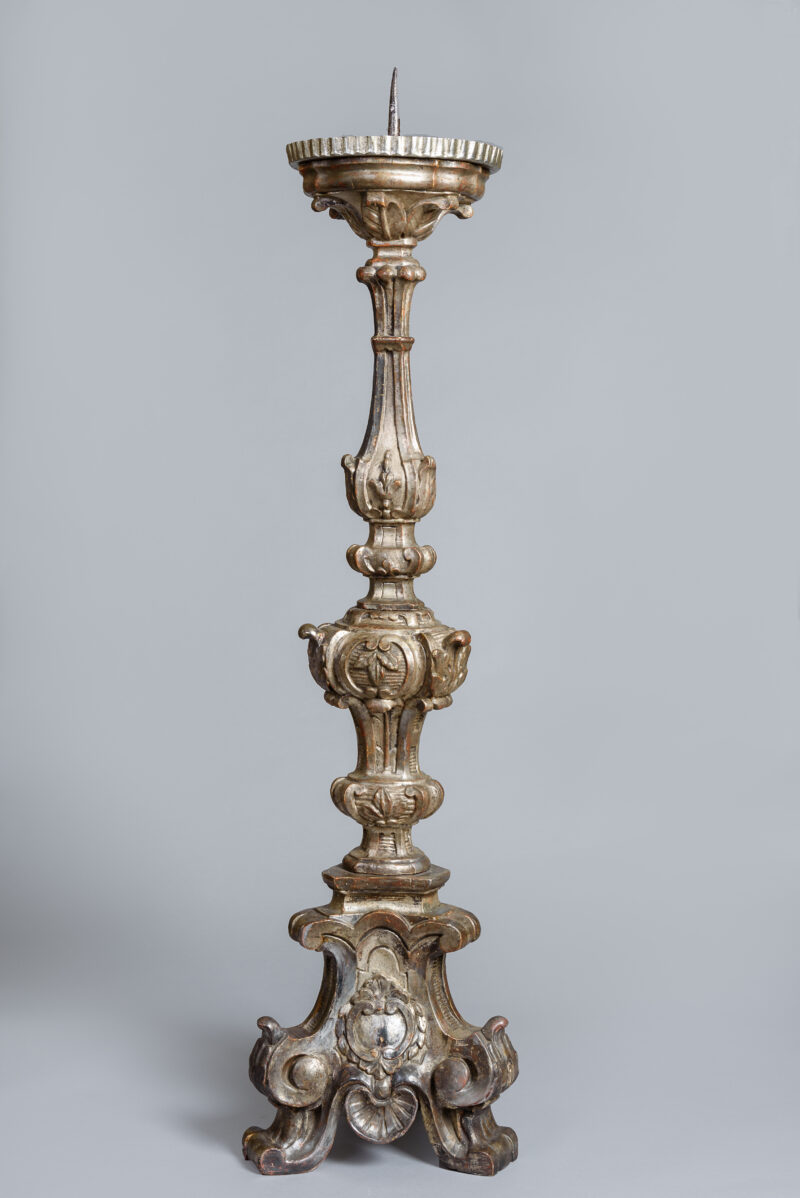 Baroque, Silver-Plated Candelabra
18th Century
Very fine, vivid­ly wood­en carved and sil­ver-plat­ed Can­de­labra with beau­ti­ful, orig­i­nal pati­na and decoration.
The tri­form, foli­ate and orna­ment embell­ished base merges into the foli­ate, Rocaille dec­o­rat­ed stick. The hand-made drip­ping pan in met­al comes with a hand-forged iron spike for the candle.

Due to the excep­tion­al sil­ver-plat­ing and the rare, large size, it will cer­tain­ly look fan­tas­tic as a floor-stand­ing can­de­labra both in clas­sic and in a mod­ern envi­ron­ment, for exam­ple, next to an open, mod­ern fireplace.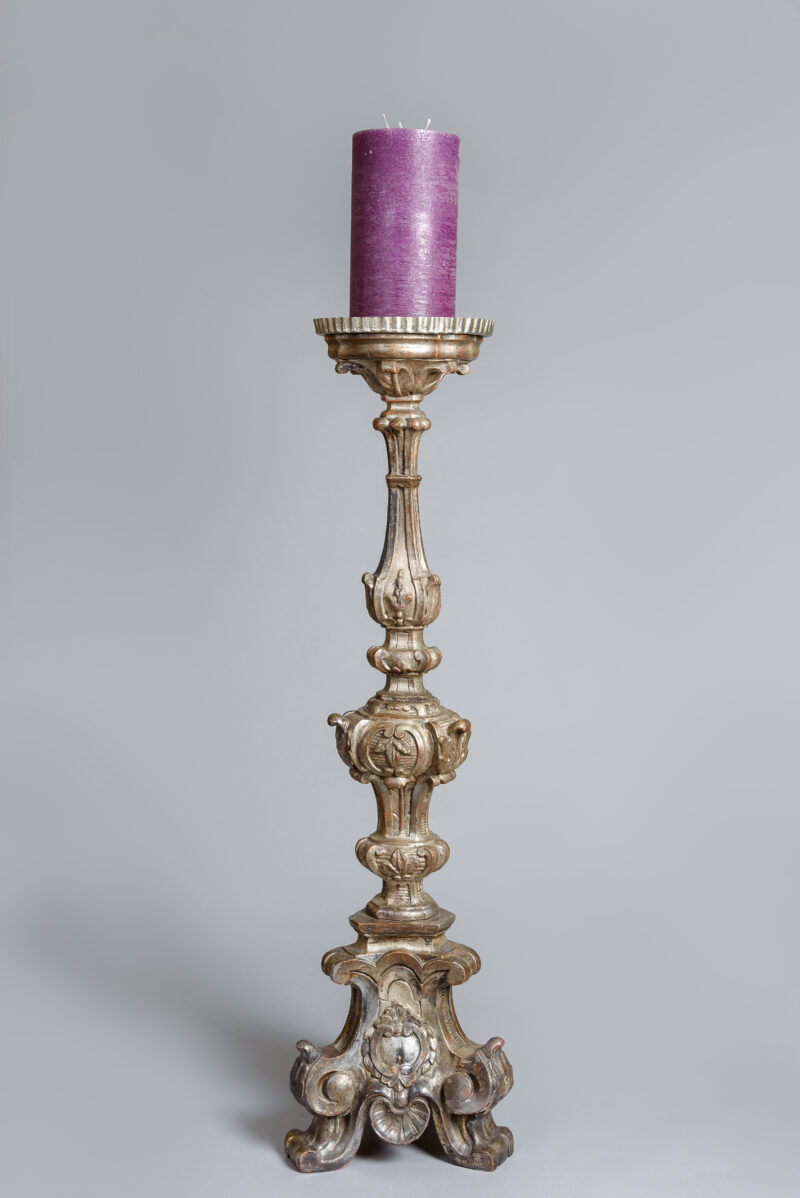 Baroque Candelabra
H: 114 cm (excl. iron spike), Diameter: 30 cm