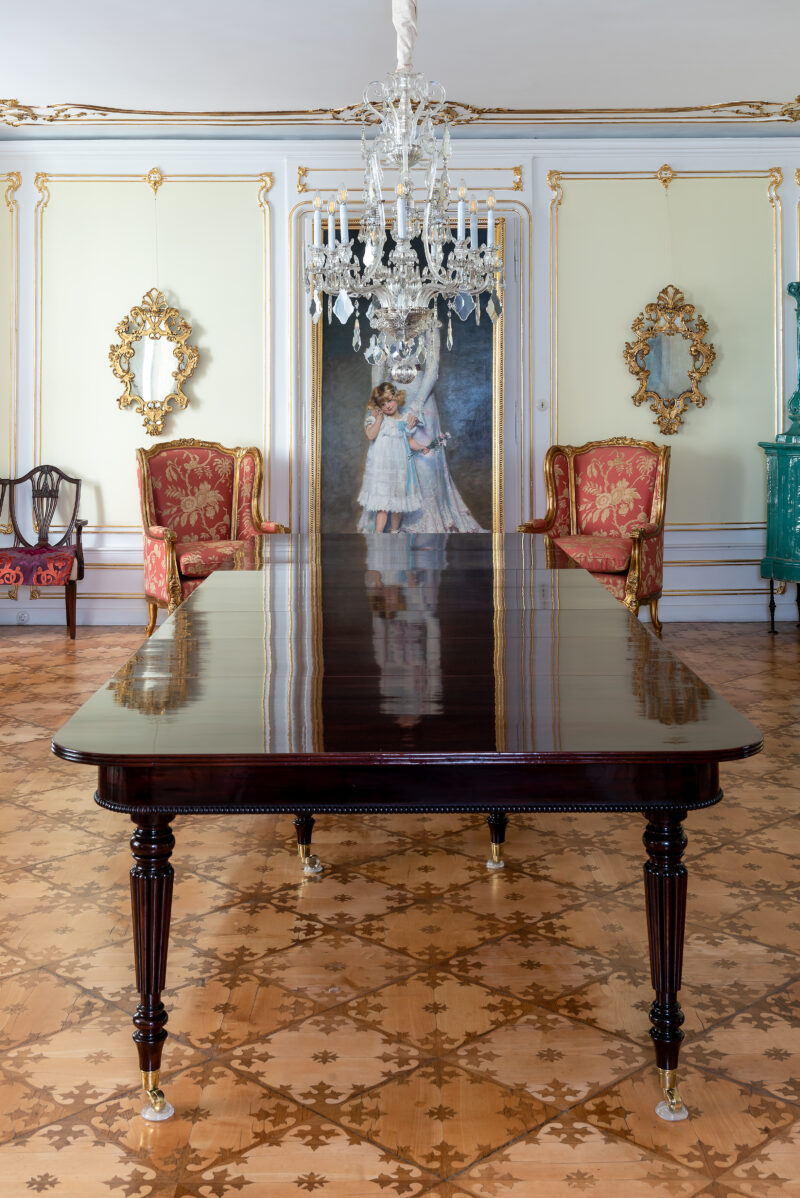 A Large Mahogany Extending Dining Table
England around 1820/30, attributed to Gillows of Lancaster
This mag­nif­i­cent extend­ing din­ing table in sol­id Mahogany is exe­cut­ed with six mould­ed leaves, and can be reduced to two con­sole tables, con­nect­ed with two tele­scope extend­ing mechanism.

The mould­ed edge top, with in the low­er part bead­ed frieze, is raised on reed­ed, taper­ing legs in sol­id Mahogany with brass cap cas­tors. All six sol­id Mahogany leaves are con­nect­ed with brass table clamps.
A very ele­gant, fine­ly elab­o­rat­ed din­ing table, which you can find in England's man­sions and castles.
Gil­lows of Lan­cast­er and Lon­don, also known as Gil­low & Co., was an Eng­lish fur­ni­ture mak­er, found­ed by Robert Gil­low (1704 – 1772) in about 1730 and was based in Lan­cast­er, Lan­cashire, and in Lon­don. The name ​"Gil­lows" stood for the high­est qual­i­ty and was referred to by Janes Austin, Thack­er­ay and the first Lord Lyt­ton in one of Gilbert and Sullivan's com­ic operas.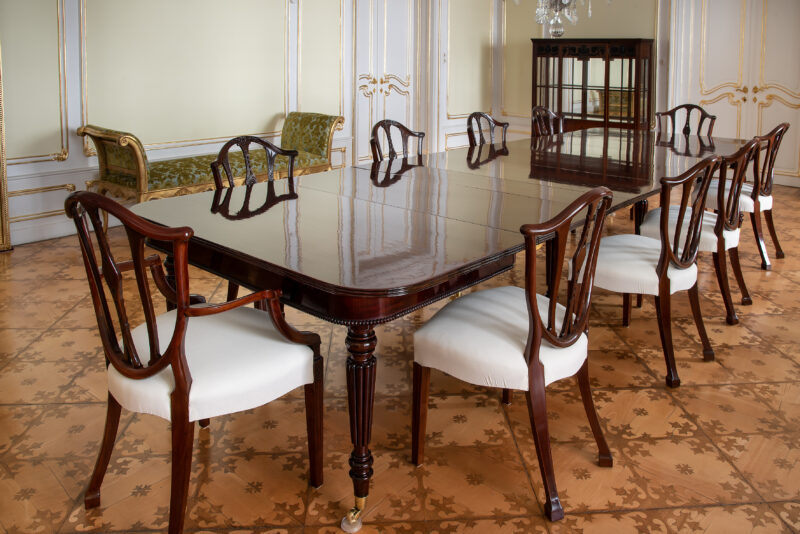 Extending Dining Table
Flexible length of the table 150 / 200 / 250 / 300 / 350 / 400 / 428 cm, full length is 428 cm W: 143 cm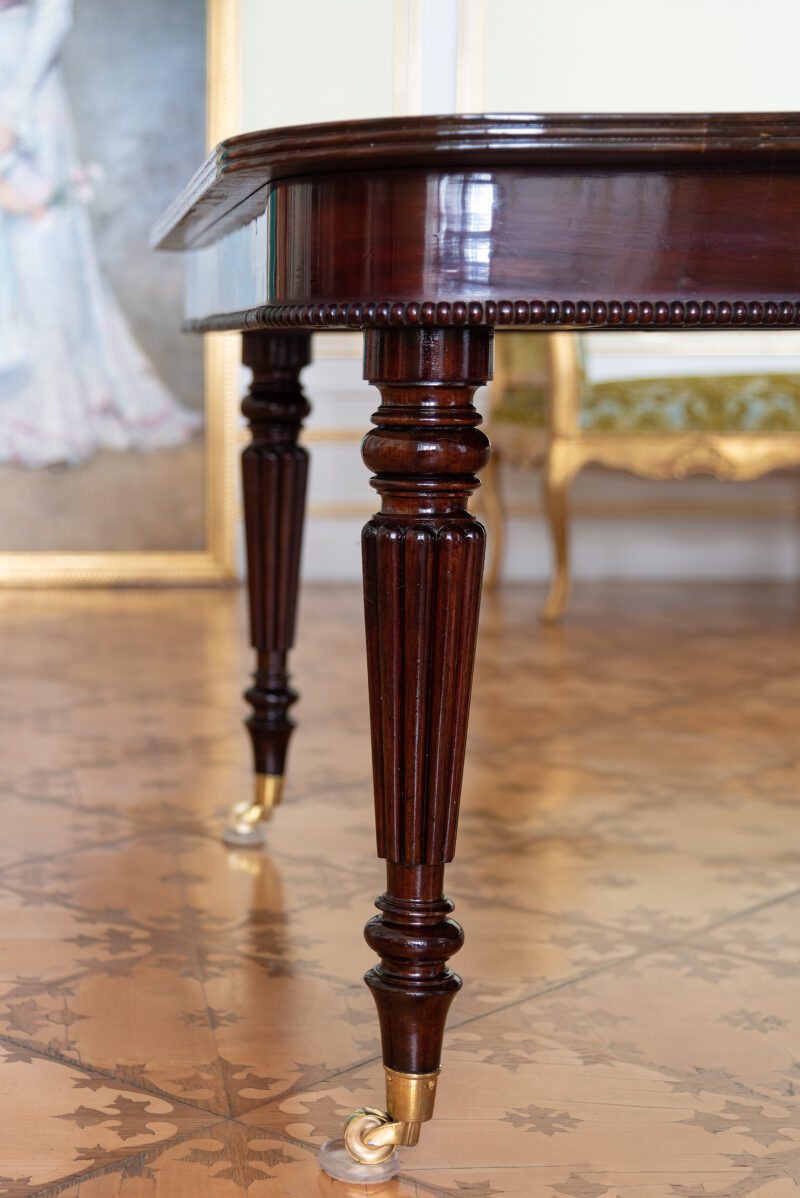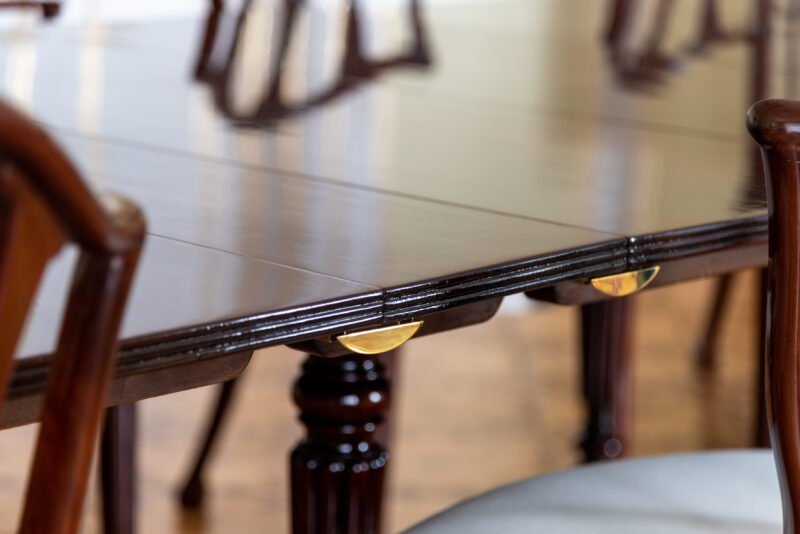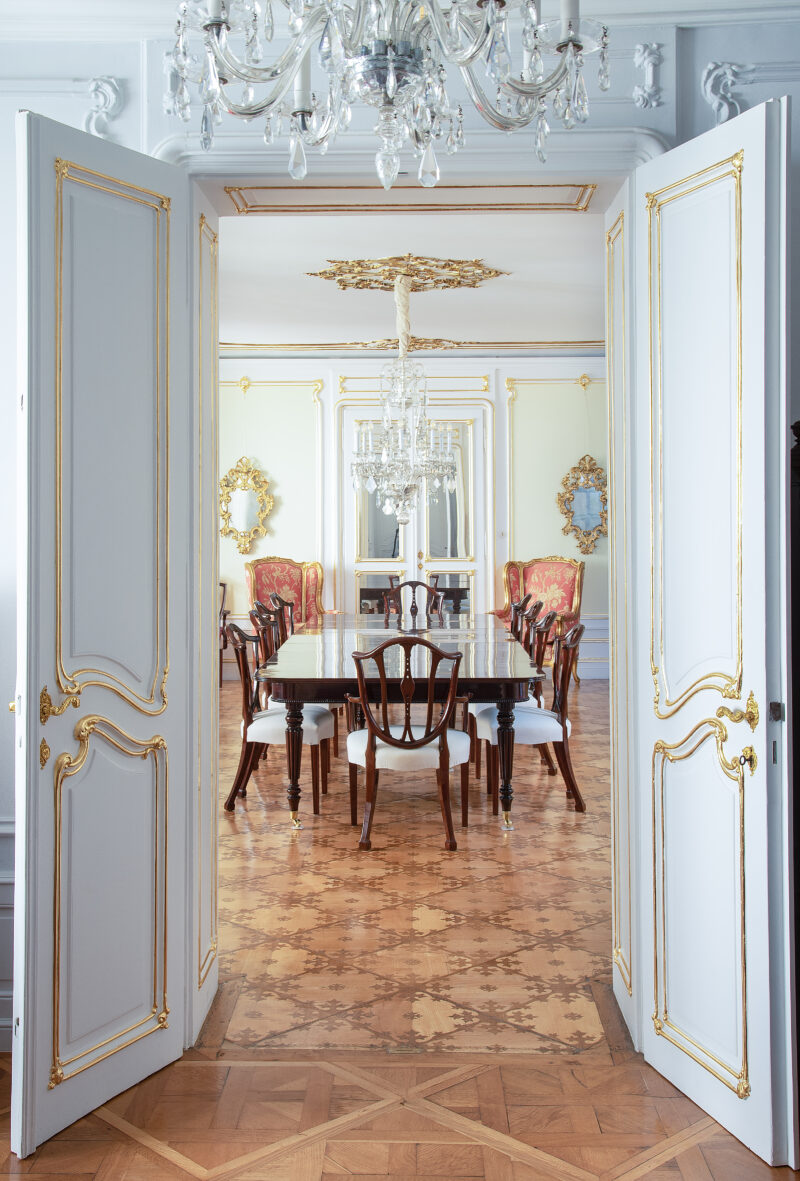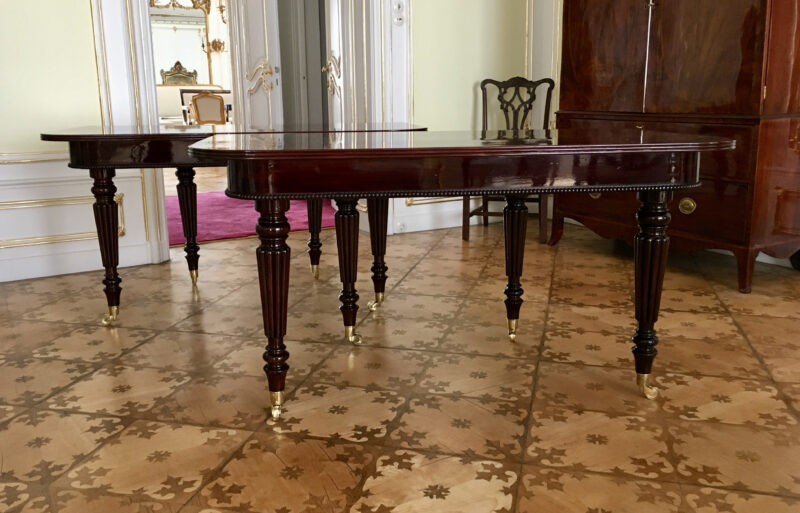 The Two Console Tables
The depth of each Console Table is 75,5 cm, W: 143 cm