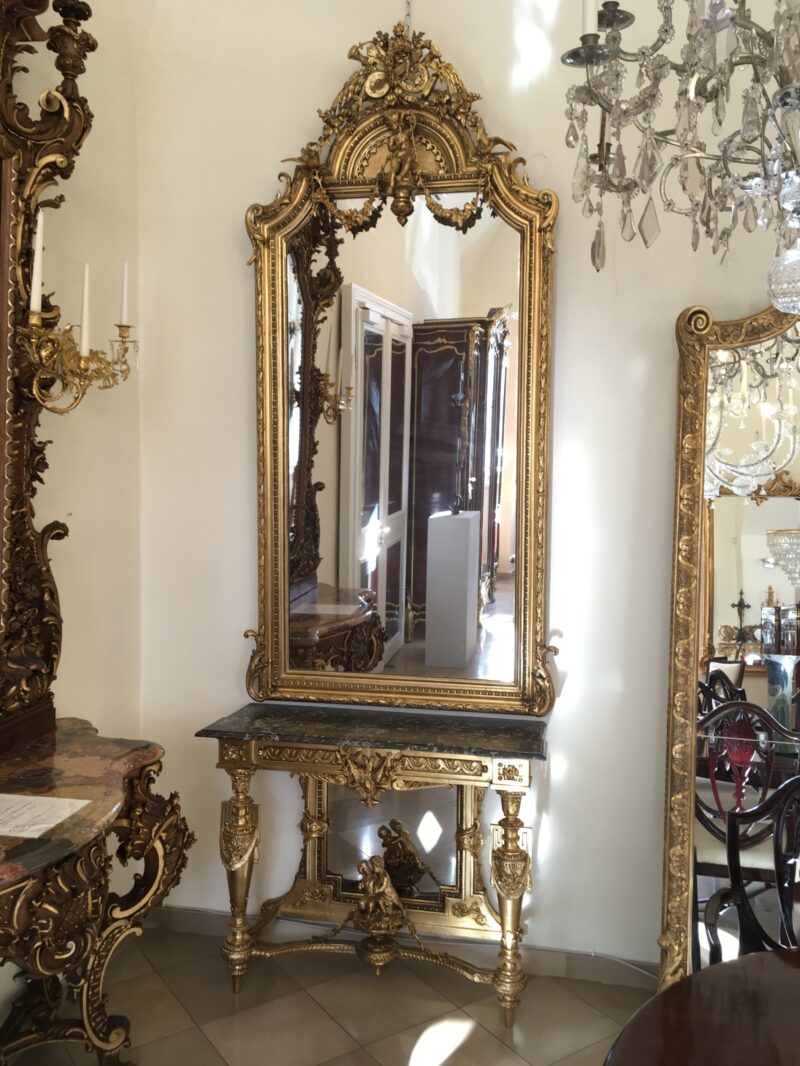 Viennese Mirror Console * SOLD
last 3rd of the 19th Century
Rich­ly carved wood and ges­so gild­ed Mir­ror Con­sole elab­o­rat­ed with the orig­i­nal, grey veined mar­ble top.
The large orig­i­nal mir­ror plate is sur­round­ed by a carved and ges­so frame dec­o­rat­ed with bead­ed and egg-and-dart sur­round­ing, and lau­rel foli­ate. A Put­to holds flower gar­lands and is flanked by two doves in the upper part, sur­mount­ed by fine­ly elab­o­rat­ed instru­ments, blos­soms and foli­ate swags.
The mir­rored con­so­letable raised on amphorae shaped legs, the apron cen­tered by a roman­tic Put­ti scenery and a dove above.
A com­pre­hen­sive­ly dec­o­rat­ed Mir­ror Con­sole from the end of the 19th cen­tu­ry, how Vien­nese man­sions and Palais used to have it as part of their Interior.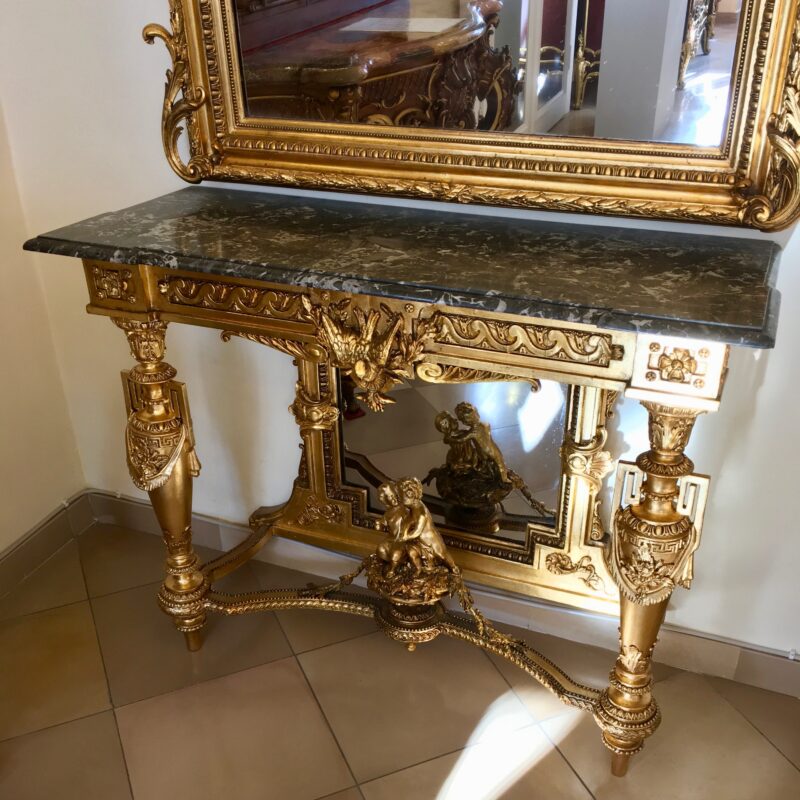 Viennese Mirror Console
Mirror H: 217 cm W: 105 cm, Console H: 85 cm W: 106 cm