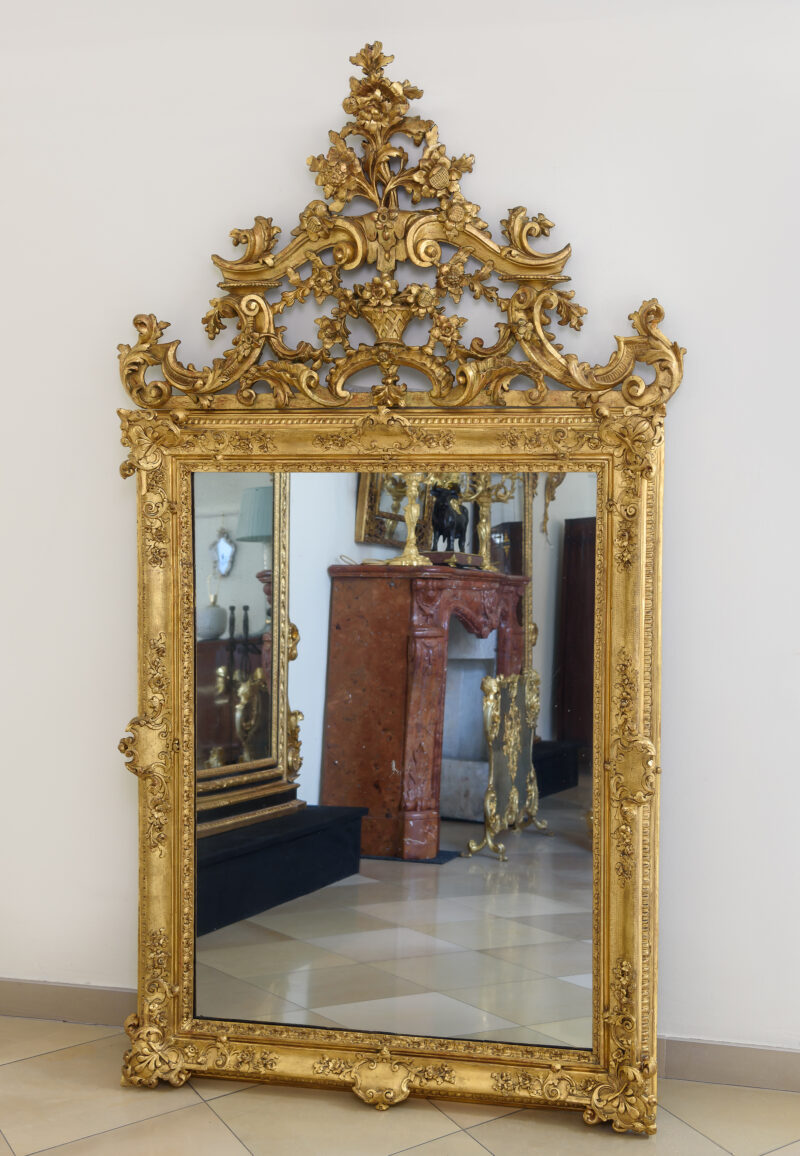 Majestic Salon Mirror With Beautiful Crown
2nd Half of the 19th Century
Rich­ly carved Salon Mir­ror with won­der­ful, orig­i­nal leaf gild­ing and old mir­ror plate. The rec­tan­gu­lar, fine­ly carved and mould­ed frame has an orna­men­tal, foli­ate dec­o­ra­tion, cen­ter and each cor­ner with a flower gar­land embell­ished cartouche.
The extra­or­di­nary, vivid­ly carved, pierced crown, fea­tures a flower bas­ket in the mid­dle, flanked by rocailles, blos­soms, and gar­lands, and is sur­mount­ed by an abun­dant­ly blos­som dec­o­rat­ed curved pediment.
With its impres­sive, mas­ter­ly elab­o­rat­ed crown, this so beau­ti­ful­ly carved and leaf gilt mir­ror will undoubt­ed­ly add a majes­tic aura to every Interior.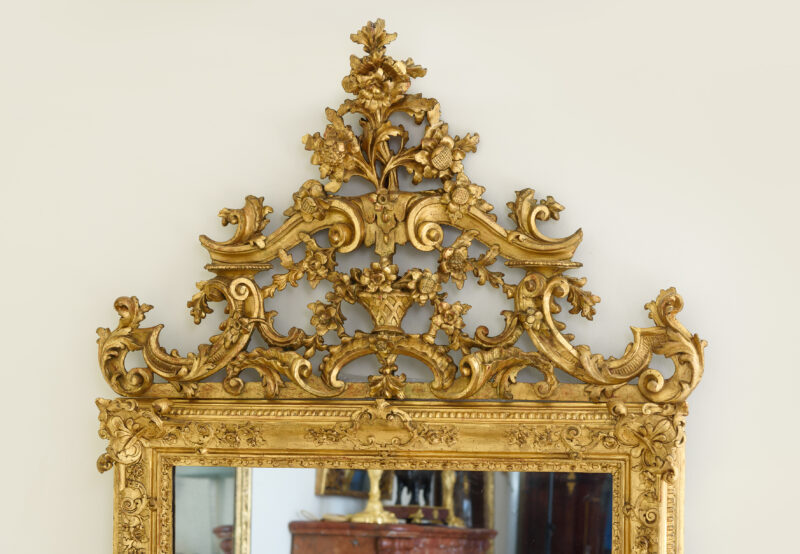 Leaf Gilt Salon Mirror
H: 194 cm, W: 109 cm