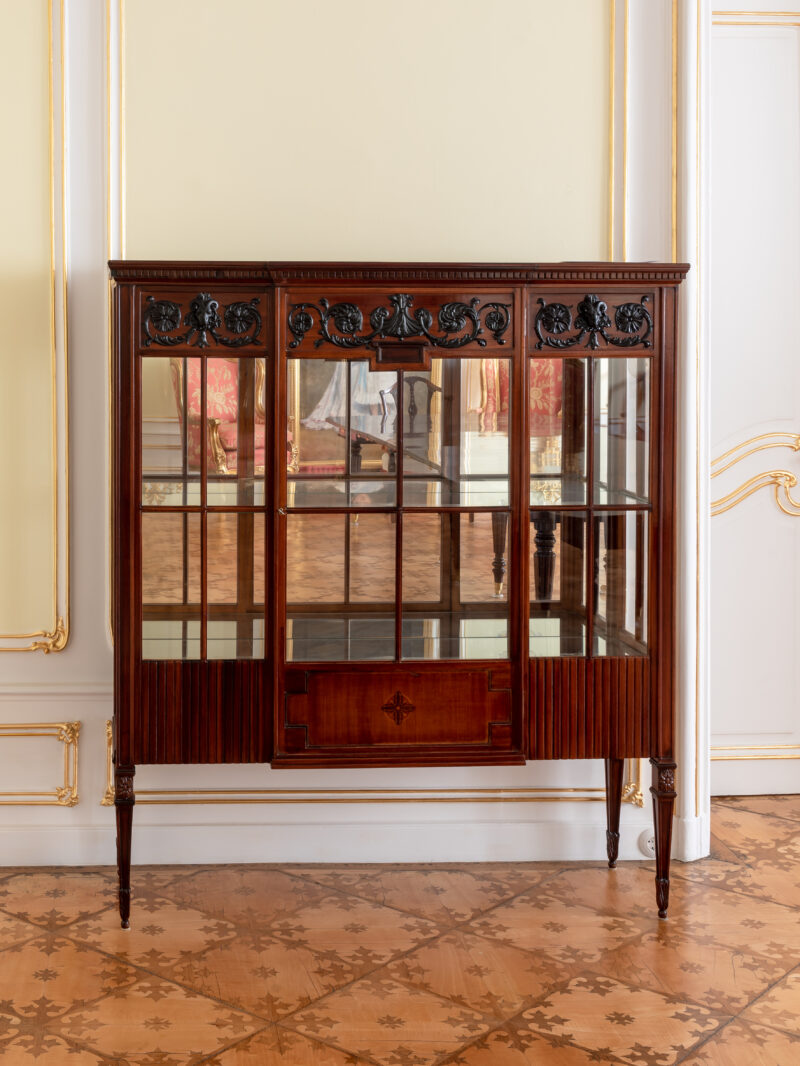 Neoclassicist Glass Vitrine
Vienna, circa 1910/15
Ele­gant­ly exe­cut­ed Glass Vit­rine in Mahogany, raised effort­less­ly on flut­ed, flo­ral dec­o­rat­ed legs. The three sided, framed glass seg­ments and the mir­rors inside under­line the beau­ti­ful, over­all light appear­ance addi­tion­al­ly, as well as the mes­mer­iz­ing light-flood­ed impres­sion; two glass shelves.
Cen­tered by one lock­able front door, the top pan­els fine­ly embell­ished with two ebonized Aries heads and flo­ral and foli­ate decoration.
This ele­gant vit­rine is ide­al for Inte­ri­ors with less space, thanks to its size and light­weight design.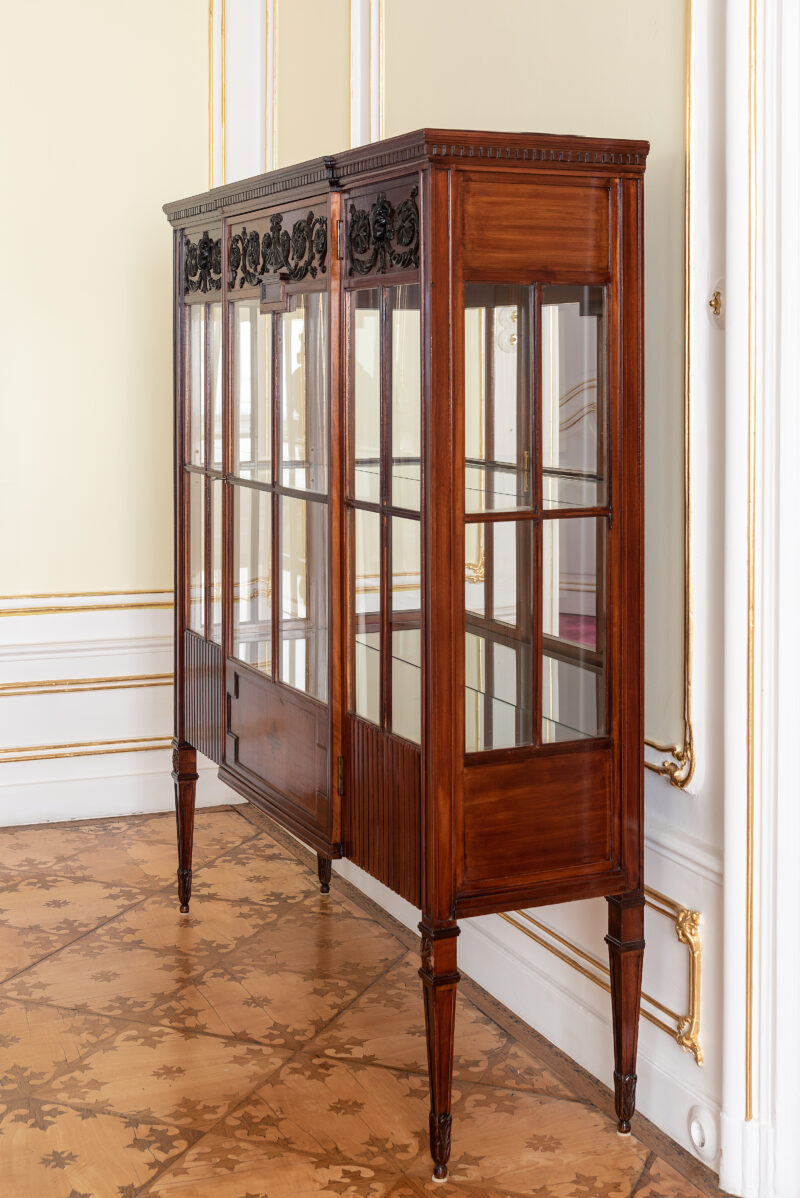 Viennese Glass Vitrine
W: 140 cm, H: 160 cm, D: 41 cm