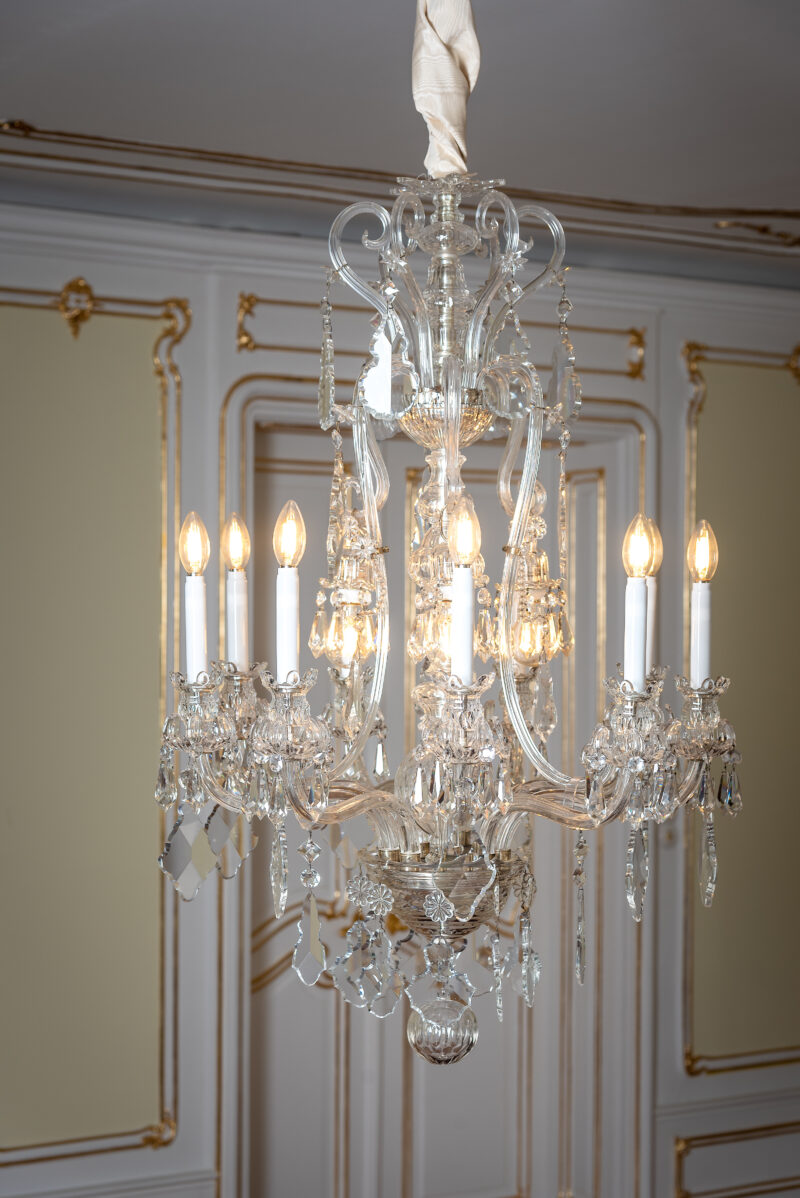 Exceptional Lobmeyr Glass Chandelier *SOLD
Vienna, around 1900/1910
The clear, ele­gant shape makes this beau­ti­ful Chan­de­lier to a very spe­cial mod­el of its time. It shows the remark­able finesse and out­stand­ing crafts­man­ship paired with an impec­ca­ble sense for high qual­i­ty of the sig­nif­i­cant Vien­nese man­u­fac­tur­ers at the turn of the century.
All over rich­ly dec­o­rat­ed with fine cut glass, faceted pen­dants and prisms; nine glass arms ter­mi­nat­ing in elab­o­rate glass drip pans, and blos­som shaped noz­zles with orig­i­nal white can­dle sleeves.
A spe­cial fea­ture is the down­ward point­ing sock­ets for light­bulbs. The Chan­de­lier's draft traces back to an ear­ly ver­sion of the first elec­tri­fied Chan­de­lier from the man­u­fac­to­ry Lob­meyr, which was the out­come of a col­lab­o­ra­tion between Lud­wig Lob­meyr and Thomas Alva Edi­son in 1882.
Our Chan­de­lier here has three down­ward point­ing sock­ets for light­bulbs in beau­ti­ful­ly elab­o­rat­ed blos­som shaped noz­zles hung with faceted drops.
The glass balus­ter stem with by hand glass cut bead­ed and ellip­tic shaped dec­o­ra­tion. With a facet cut pen­dant terminal.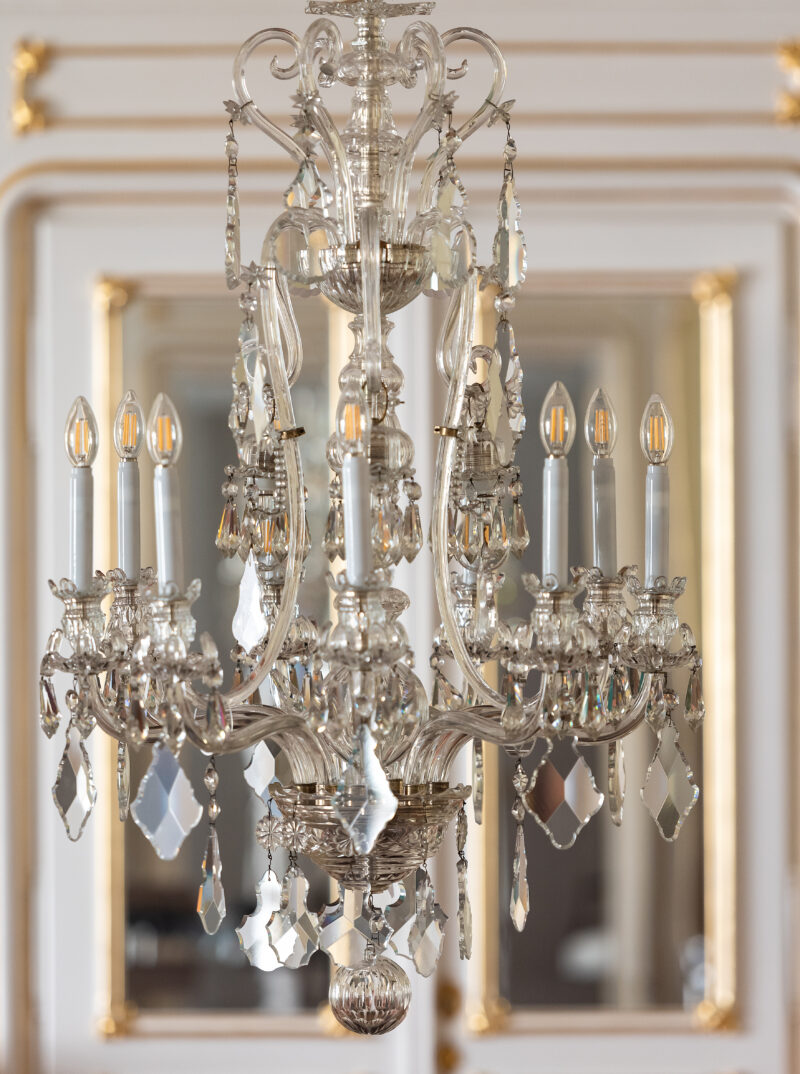 Lobmeyr Chandelier
H: 110 cm, Diameter: 67 cm