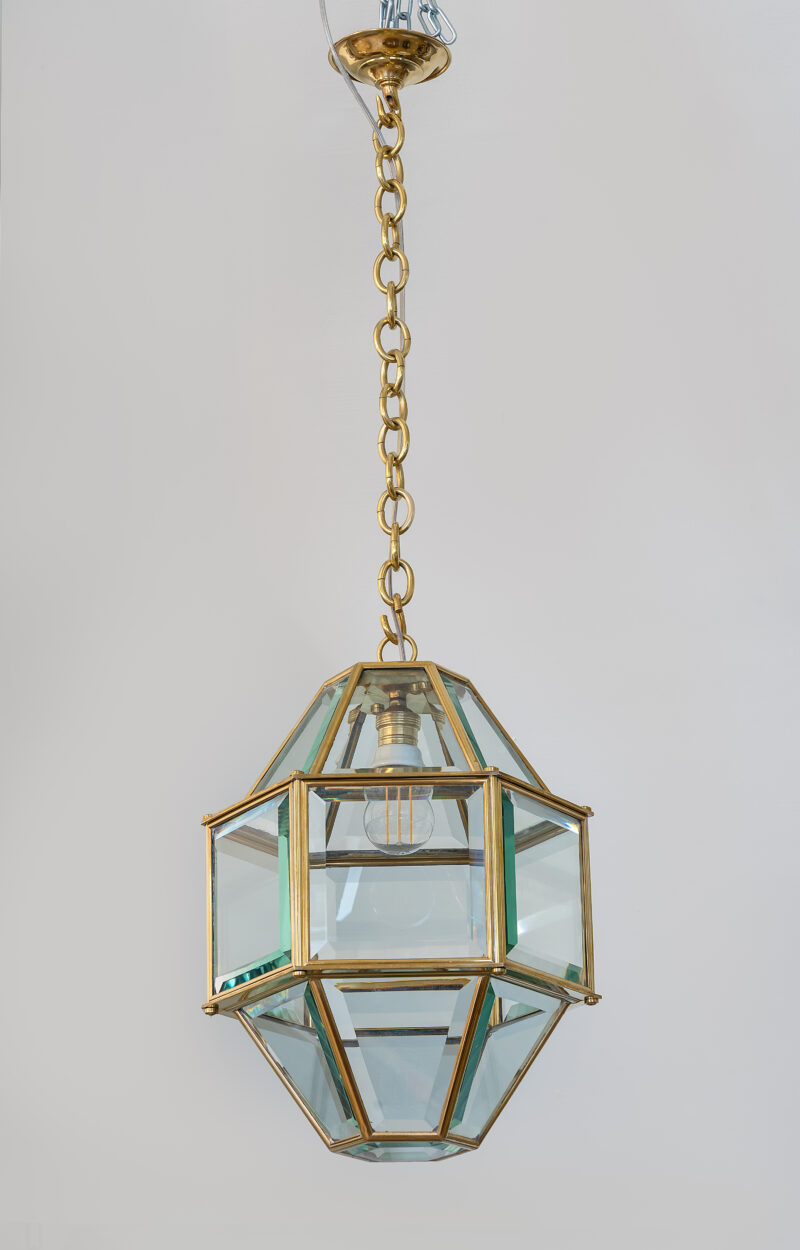 Rare Ceiling Lamp, after a draft by Otto Prutscher (1880-1949)
Vienna, around 1907
The brass frame in hexag­o­nal form is man­u­fac­tured in high­est qual­i­ty, with cut and facetted glass; the door with a fine, lit­tle han­dle, fit­ted with the orig­i­nal chain and ceil­ing shell in brass; inside the door with a signed plaque O.P. 3049
All of our chan­de­liers and lamps are get­ting dis­man­tled, restored, rebuilt, and fit­ted for electricity.
Otto Prutsch­er (1880−1949) was one of the first gen­er­a­tion of stu­dents at the Vien­na School of Applied Arts. The admis­sion in 1897 and the lessons with some of the impor­tant artists of Vien­nese Mod­ernism, such as Josef Hoff­mann, Kolo­man Moser, Willibald Schul­meis­ter and the painter Franz Matsch, had great influ­ence on Otto Prutscher's style. From 1907 Otto Prutsch­er worked for the Wiener Werkstätten.
Like Josef Hoff­mann, he was an archi­tect and design­er, and like him, he taught at the Vien­na School of Applied Arts from 1909. He was a mem­ber of the most impor­tant artists' asso­ci­a­tions such as the Vien­na Seces­sion, the Wiener Werk­stät­ten, the Werk­bund and many more. He also worked with and for the most impor­tant Vien­nese man­u­fac­tur­ers of his era, and this in many dif­fer­ent areas. His incred­i­ble cre­ative dri­ve in archi­tec­ture and design makes him one of the greats among the Vien­nese archi­tects and design­ers. Otto Prutsch­er played a sig­nif­i­cant role in the devel­op­ment of Vien­nese modernism.
This beau­ti­ful ceil­ing lamp shows the impact Josef Hoff­mann had on Otto Prutscher's work. They both kept col­lab­o­rat­ing on var­i­ous projects for decades.
Otto Prutsch­er Hochschule für Ange­wandte Kun­st Wien, reg. sign. p.
38
,
39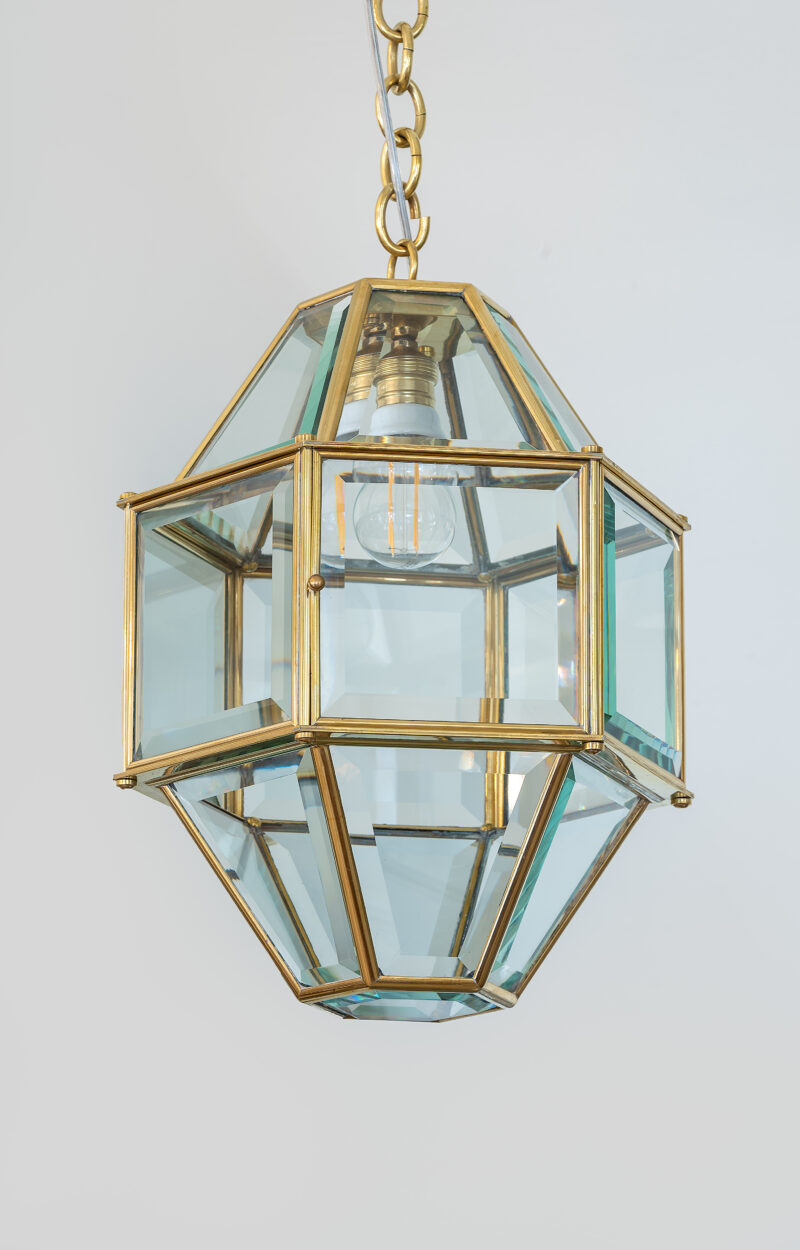 Ceiling Lamp
Ceiling lamp H. excl. chain: c. 45 cm, Diameter: c. 35 cm, H. incl. chain c. 100 cm