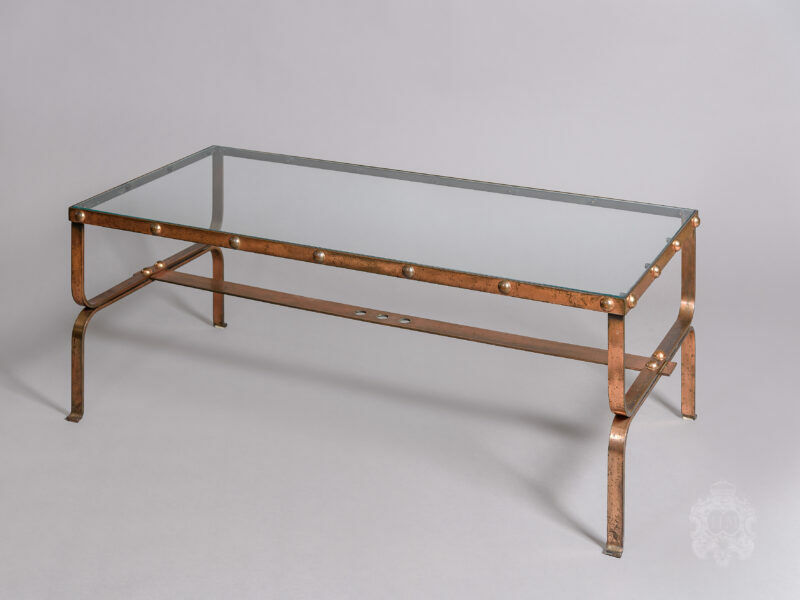 Exceptional Art Deco Couch Table
around 1930/40
The Couch Table is beau­ti­ful­ly exe­cut­ed in cop­per-plat­ed wrought iron. The frame is designed with riv­ets all around, which also have the func­tion car­ry­ing the glass top.
An iron strip con­nects both sides in the cen­ter of the table, dec­o­rat­ed with orna­men­tal triple per­fo­ra­tion in the mid­dle, secured by two riv­ets on each side.

Intrigu­ing pati­na, ide­al size also for rooms with less space. The extra­or­di­nary design of the table enables com­bi­na­tions with mod­ern, Scan­di­na­vian, rus­ti­cal or French Inte­ri­ors from the 30ies perfectly.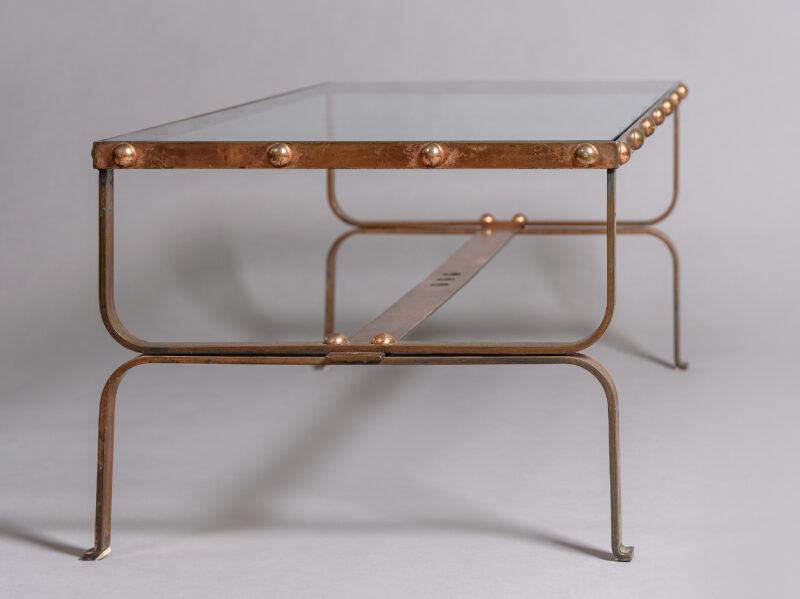 Art Deco Couchtisch
L: 102,5 cm, W: 58 cm, H: 45 cm