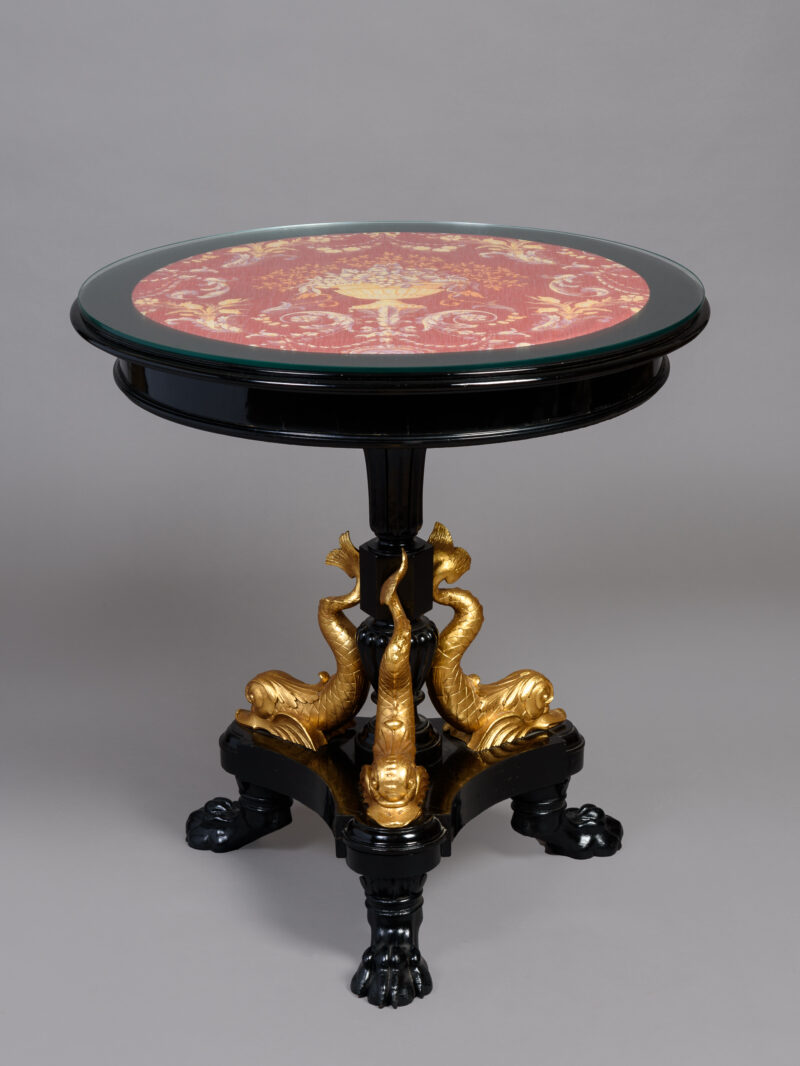 Decorative, Small Table With Leaf Gilt Dolphins
Vienna, last 3rd of the 19th Century
This excep­tion­al, ebonized, and shel­lac pol­ished table comes with a hand-pol­ished, mould­ed bor­der above the enclos­ing frieze. The beau­ti­ful, dec­o­ra­tive fab­ric is cen­tered by an abun­dant fruit bowl, and sur­round­ed by gar­lands and foli­ate dec­o­ra­tion; pro­tect­ed by a glass top.
The tri­form, mould­ed and orna­men­tal dec­o­rat­ed base is ter­mi­nat­ing in claw feet, and embell­ished with vivid­ly elab­o­rat­ed, leaf gilt dol­phins touch­ing the base tenderly.

A tru­ly dec­o­ra­tive mod­el of a rep­re­sen­ta­tion table, most­ly used for rooms where dis­tin­guished guests were received.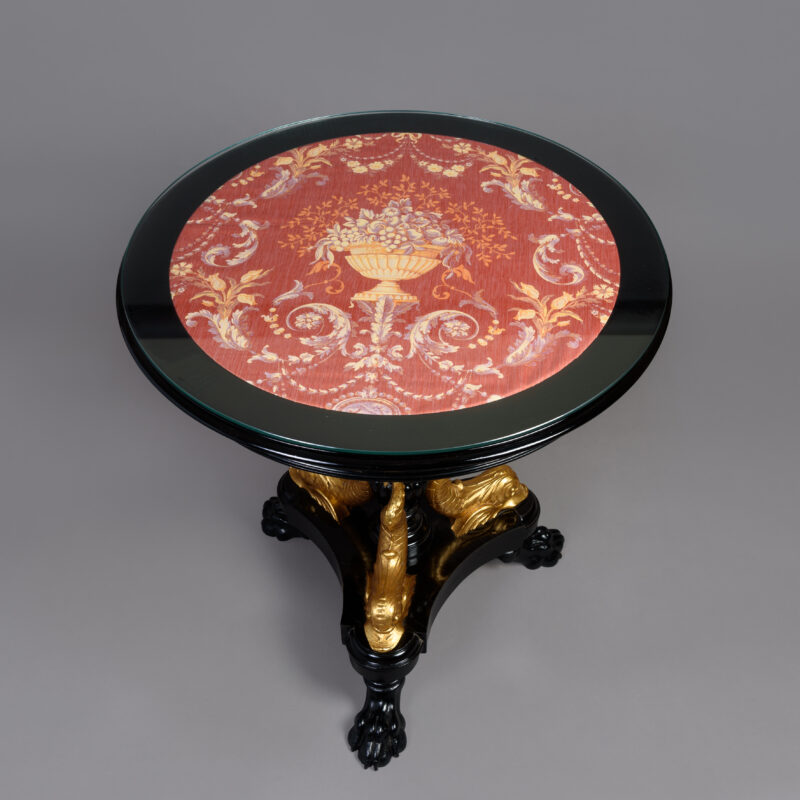 Round Salon Table
H: 73 cm, Diameter: 70 cm