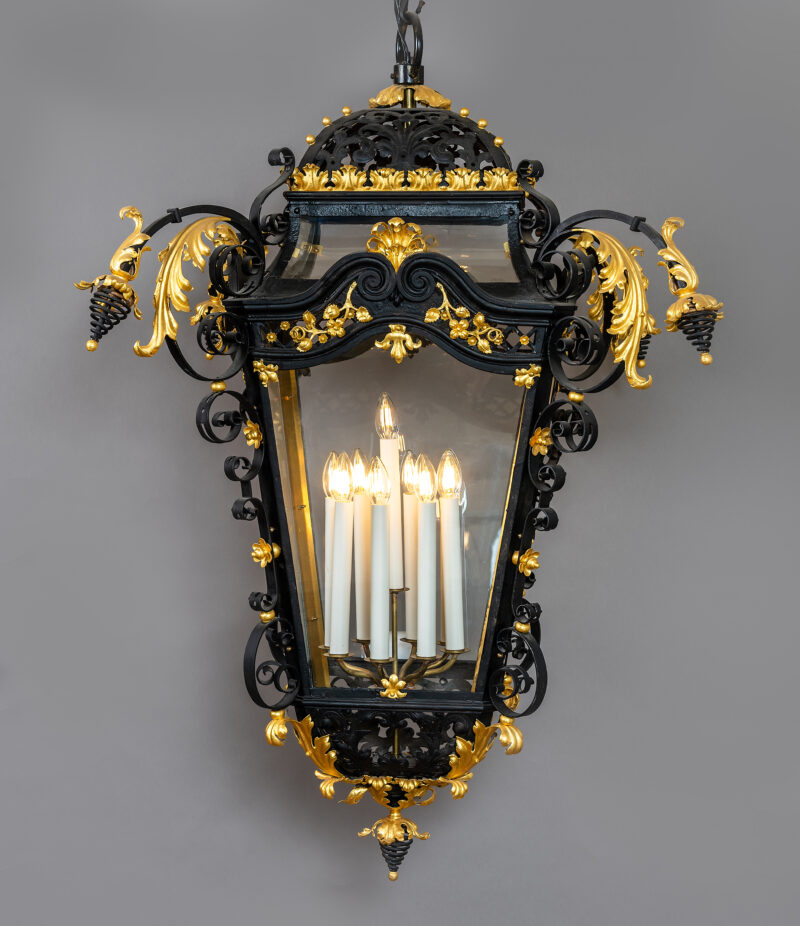 Impressive Lantern
Vienna, last 3rd of the 19th Century
This very spe­cial and rare piece is signed and man­u­fac­tured by the out­stand­ing Impe­r­i­al court ​"K & K" met­al work­er and wrought iron artist Valer­ian Gillar (1839 Freiburg – 1927 Vien­na). Elab­o­rate­ly forged, black-col­ored and leaf gilt; orna­men­tal, foli­ate, flo­ral, and Rocaille motif dec­o­ra­tion; the foli­ate, pierced top part­ly with bombe shaped glass; four glass pan­els includ­ing one glazed door; 8‑light. Most like­ly out from a Vien­nese ​"Ringstraßen"-Palais.
Ver­fer­tigte Schlosser­ar­beit­en aus der K.K. Hof-Bau-
&
Kun­st-Schlosserei des Valer­ian Gillar Wien, V. Sieben­brun­ner­gasse No.
9
"/About ​
"
the Impe­r­i­al court ​
"
K
&
K" wrought iron and lock­smith man­u­fac­ture of Valer­ian Gillar in Vien­na, V. Sieben­brun­nen­gasse No.
9
"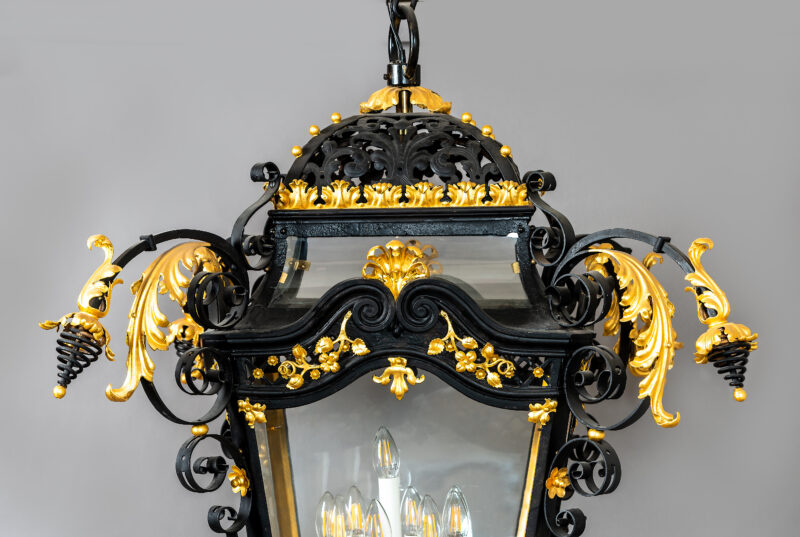 Lantern
H: lantern body: circa 125 cm, Diameter: circa 113 cm