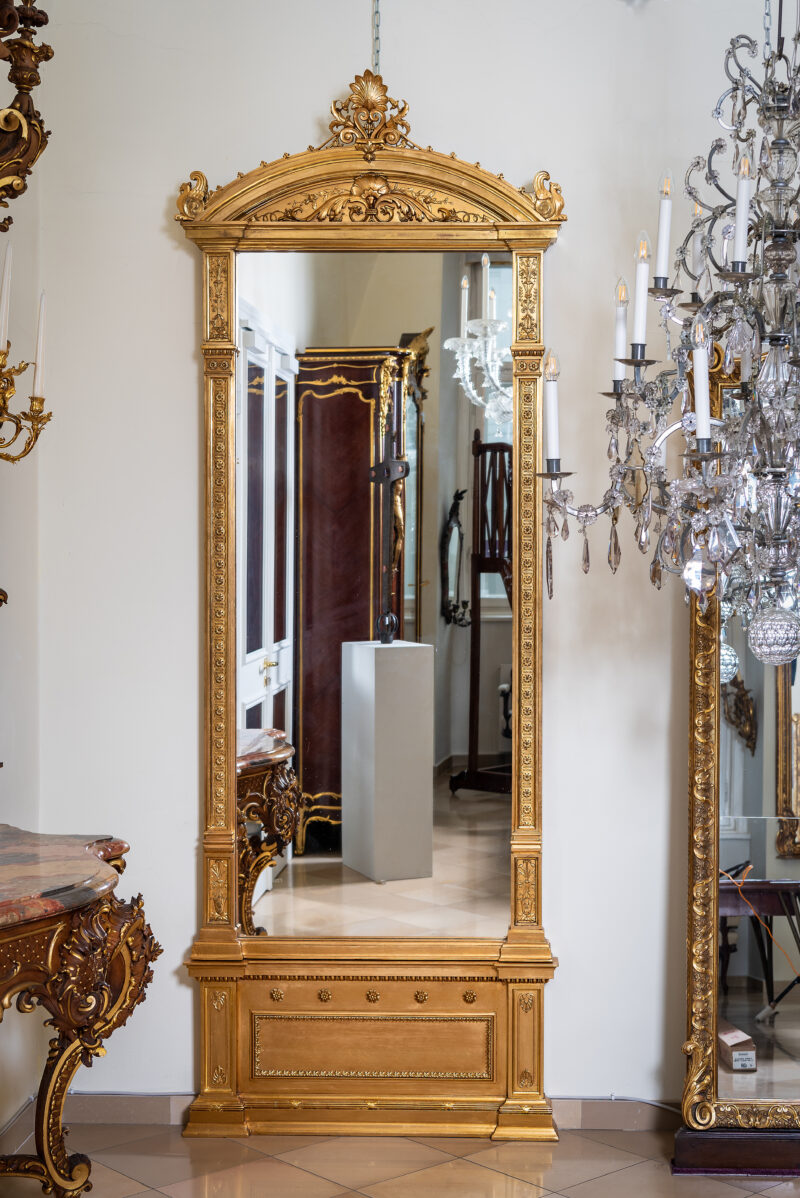 Tall Salon Mirror in the style of the Viennese Ringstrassen Palais
Vienna, last 3rd of the 19th Century
This Vien­nese, leaf gild­ed mir­ror is very fine­ly exe­cut­ed with a flo­ral and foli­ate dec­o­rat­ed, arched sur­mount flanked by two sphin­x­es, and a mould­ed, orna­men­tal dec­o­rat­ed pedestal. The wood­en carved and ges­so dec­o­rat­ed frame high­lights the excep­tion­al leaf gild­ing through matt and shiny accents through­out cre­at­ing an intrigu­ing effect; ele­gant­ly embell­ished with amphorae and blossoms.
These ele­ments beau­ti­ful­ly reflect the exot­ic influ­ences that found their way into the dec­o­ra­tions of many Vien­nese city palaces at this time.
A tru­ly mag­nif­i­cent Salon or Col­umn Mir­ror from the his­tor­i­cal­ly sig­nif­i­cant Ringstrassen peri­od, Vien­na's grande and glam­orous boulevard.
It's pos­si­ble to use the mir­ror with­out the pedestal in case of less high rooms.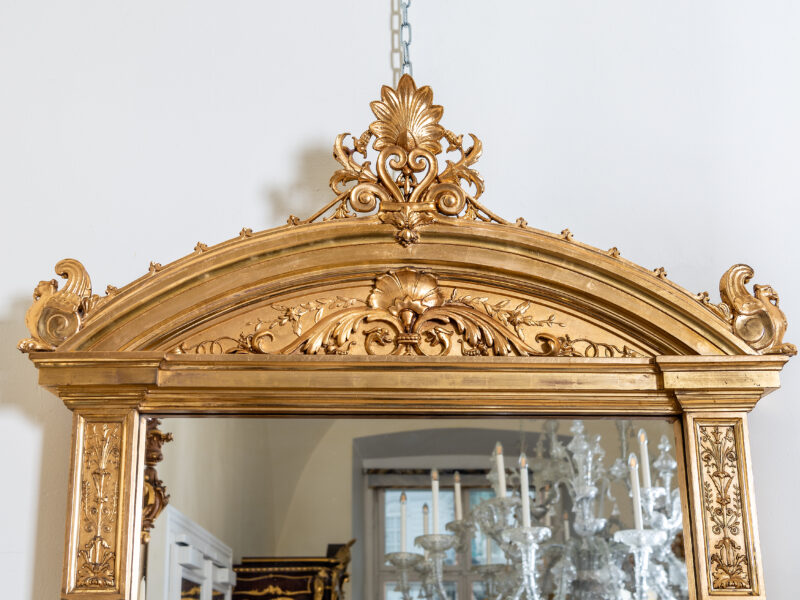 Viennese Salon Mirror
H incl. pedestal: 238 cm, W: 105 cm H excl. pedestal: 191 cm