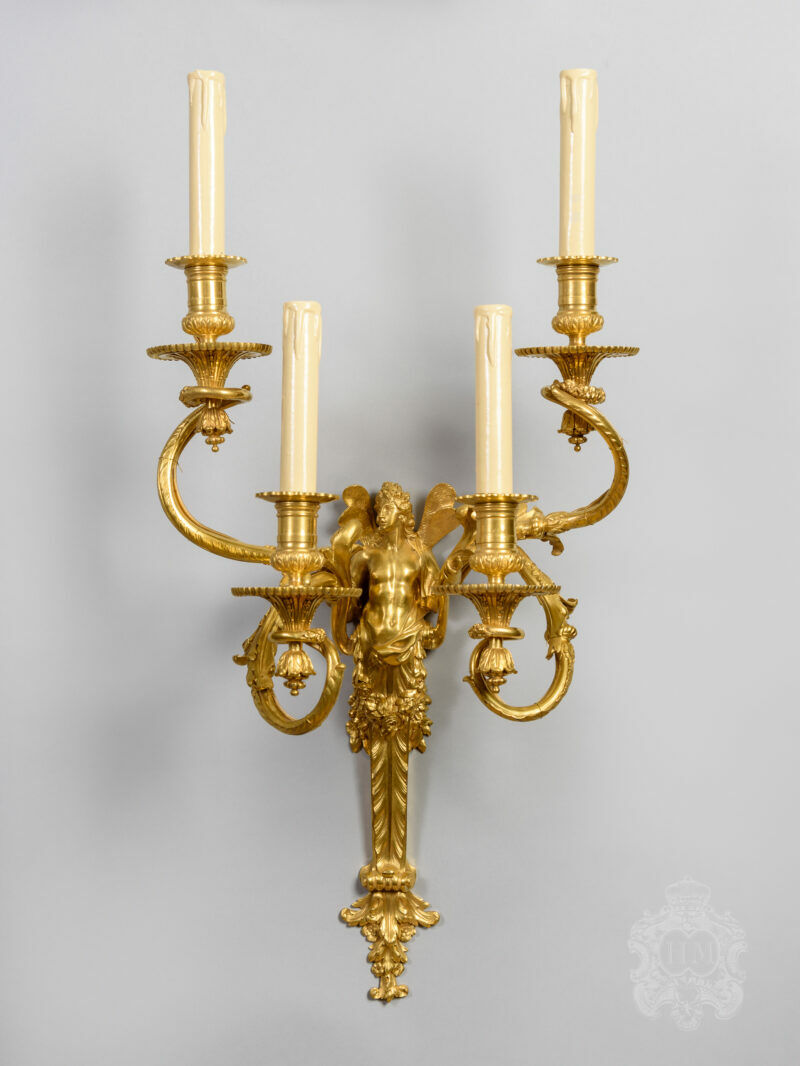 Pair Of Beautiful Four-Branched Wall Lights in Bronze Doré
both signed and dated Henry Dasson 1879
A very fine and ele­gant pair of gilt bronze four arms wall appliqués depict­ing Zephyr by Hen­ry Das­son (1825−1896)
The beau­ti­ful­ly elab­o­rat­ed fig­ure of Zephyr (God of the West­wind) is depict­ed with long hair caught up in a wreath of flow­ers. Very fine­ly made but­ter­fly wings rise above his shoul­ders and a loose cloak cross­es his raised arms and part­ly over his naked tor­so. In his hands he holds the Acan­thus-clad branch­es that twist and cir­cle the drip pans in two dif­fer­ent heights. The drip pans are rimmed with gadroon­ing and very fine cast with looped strap­work, flower heads and blossoms.
This design of wall appliqués relat­ed back to an ear­li­er ver­sion, from around 1700 – 1715 in Paris, by an unknown mak­er. Among oth­ers, we can find one very sim­i­lar pair with two arms in the J. Paul Get­ty Muse­um, there as a pair depict Flo­ra and as pen­dant Zephyr.

Hen­ry Das­son (1825−1896) was a very impor­tant cab­i­net-mak­er and bronze-cast­er with his work­shop in Paris. He was renowned for his excel­lent copies of roy­al 18th cen­tu­ry mod­els and for his own design pieces in the 18th cen­tu­ry style. Das­son pro­duced excep­tion­al pieces of fur­ni­ture and used only finest ormolu mounts of high­est qual­i­ty of a mer­cu­r­ial gild­ing. At the Uni­ver­sal Exhi­bi­tion in Paris 1878, Hen­ry Das­son was admired for a Louis XVI style table, exe­cut­ed in won­der­ful Bronze Doré dec­o­ra­tions. This Mas­ter­piece was an exact copy of the impres­sive King Louis XV desk, the ​"secré­taire à cylin­dre" or Bureau du Roi. The orig­i­nal is exhib­it­ed today in Château Ver­sailles. In 1889 Hen­ry Das­son won the ​"Grand Prix" at the Uni­ver­sal Exhi­bi­tion for his mas­ter­ly made fur­ni­ture. Until 1894, when he closed his busi­ness, Hen­ry Mas­son designed and pro­duced won­der­ful fur­ni­ture of excep­tion­al quality.
The pair of wall appliqués, we intro­duce here, are a beau­ti­ful exam­ple of the high-end qual­i­ty in bronze work and gild­ing Hen­ry Das­son was so famous for. Very spe­cial is also the fine singna­ture with the dat­ing from him, on both wall appliqués.
An absolute high­light and very rare to find, for ele­gant and impres­sive Salons, with very fine clas­sic Interior.

They got restored with the utmost care in our inhouse-work­shops, and are new­ly fit­ted for electricity.
Lit­er­a­ture: French Fur­ni­ture and Gilt Bronzes, Cat­a­logue of the J. Paul Get­ty Muse­um Col­lec­tion; 36, p 310 – 317, s. depict­ed below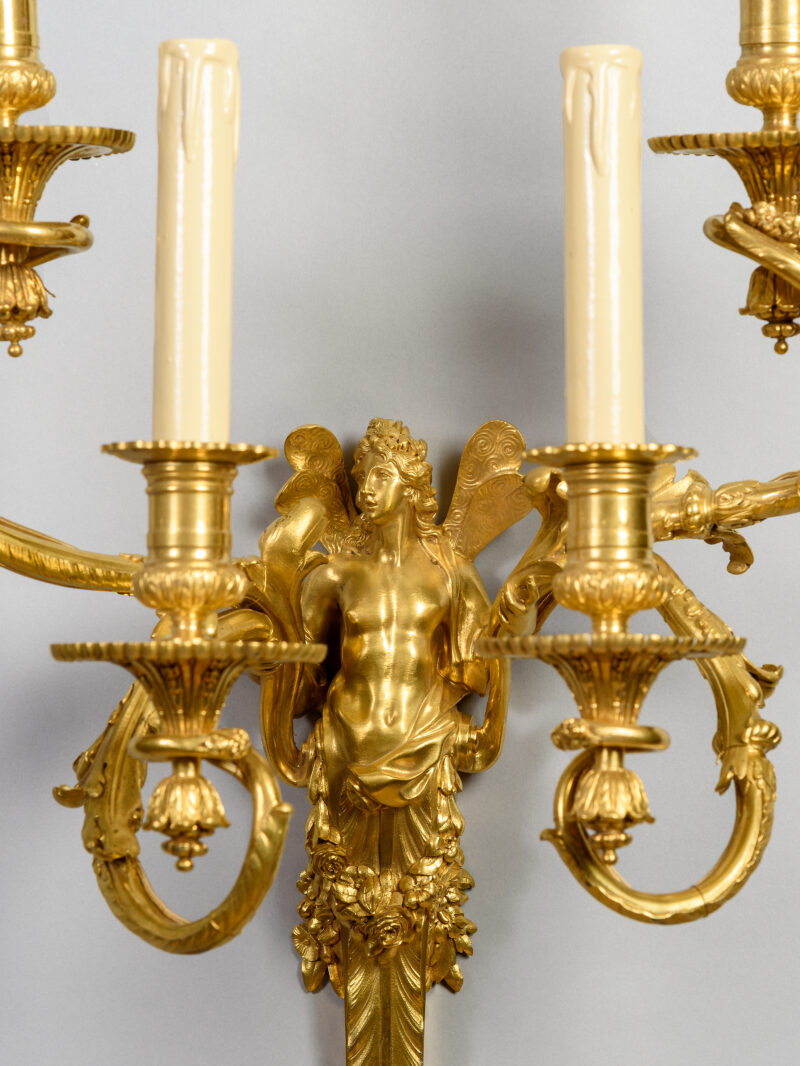 Wall Lights by Henry Dasson
H: 73 cm, W: 36 cm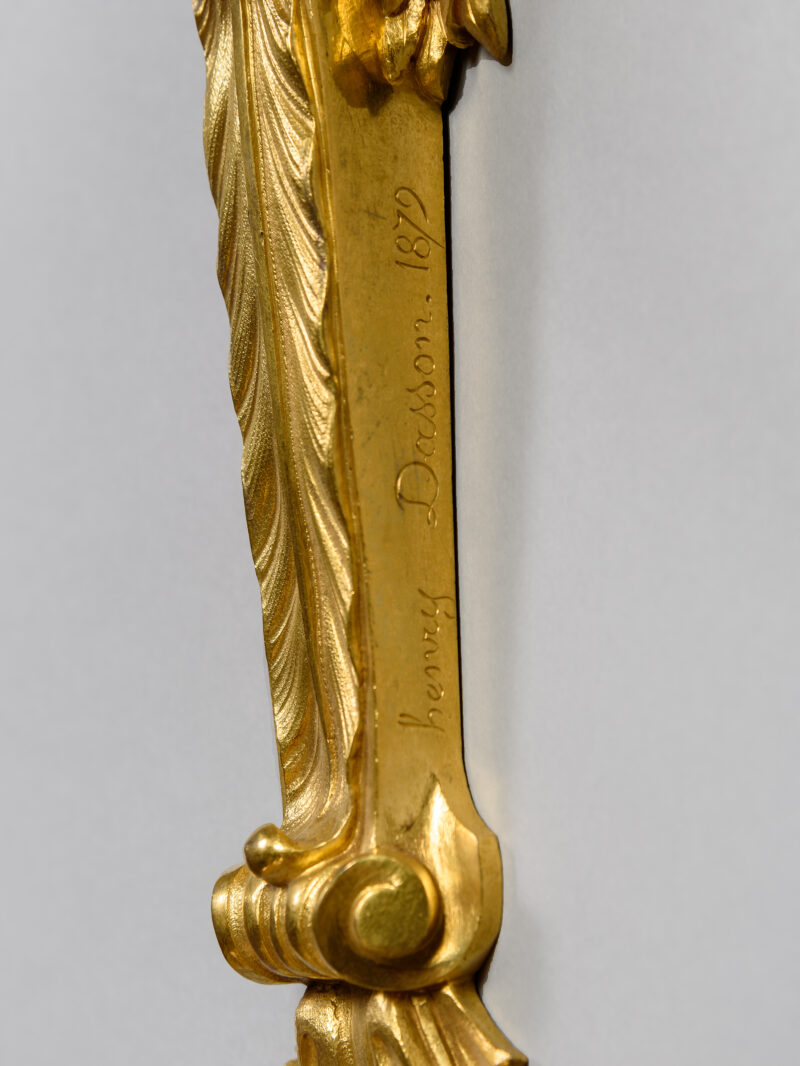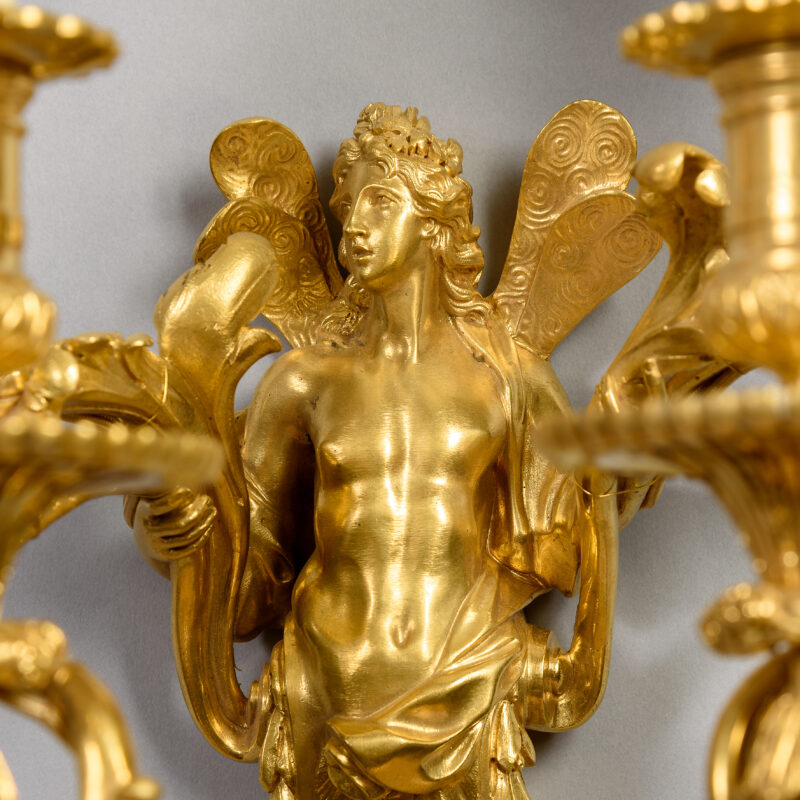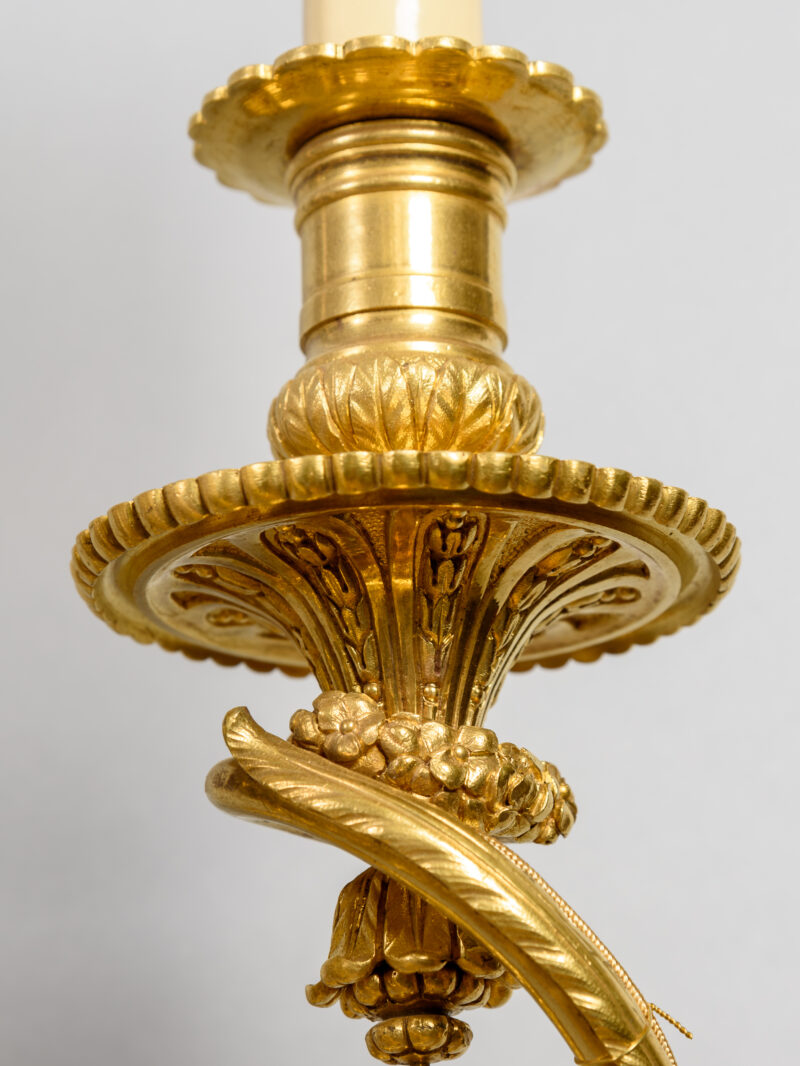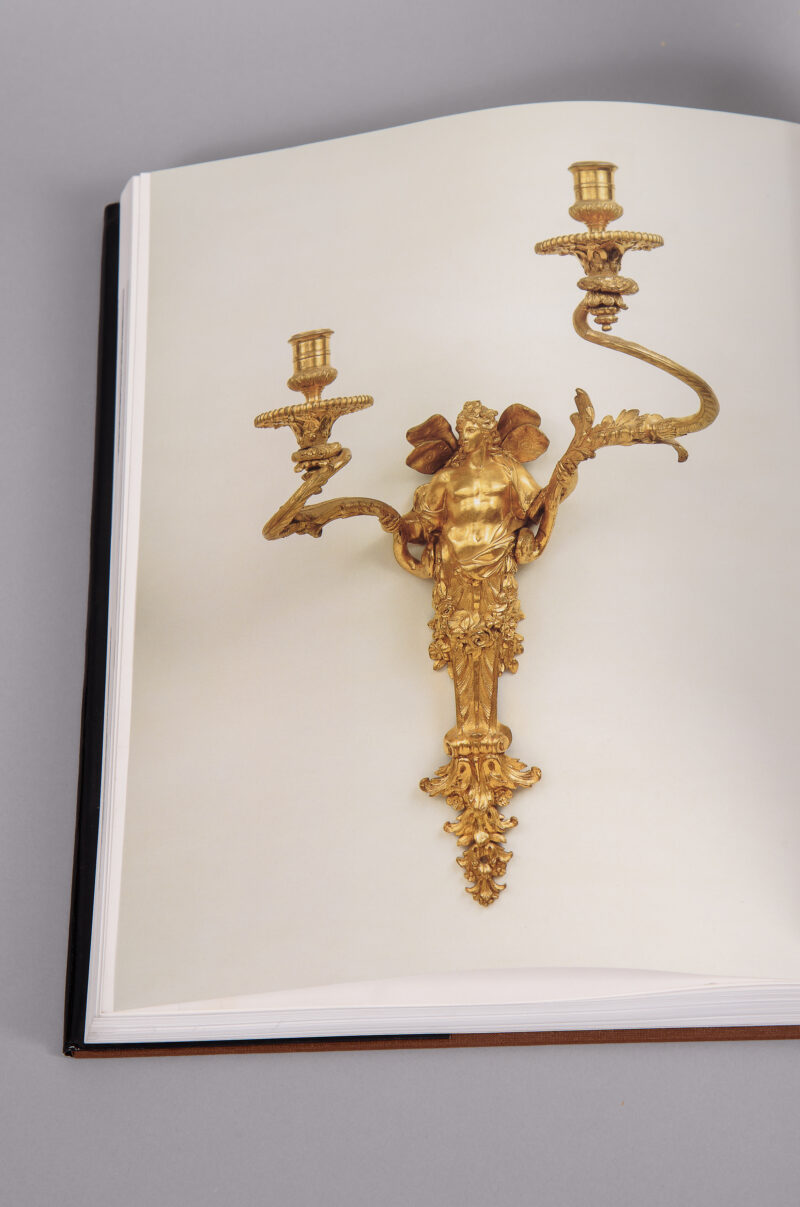 Literature
French Furniture and Gilt Bronzes, Catalogue of the J. Paul Getty Museum Collection