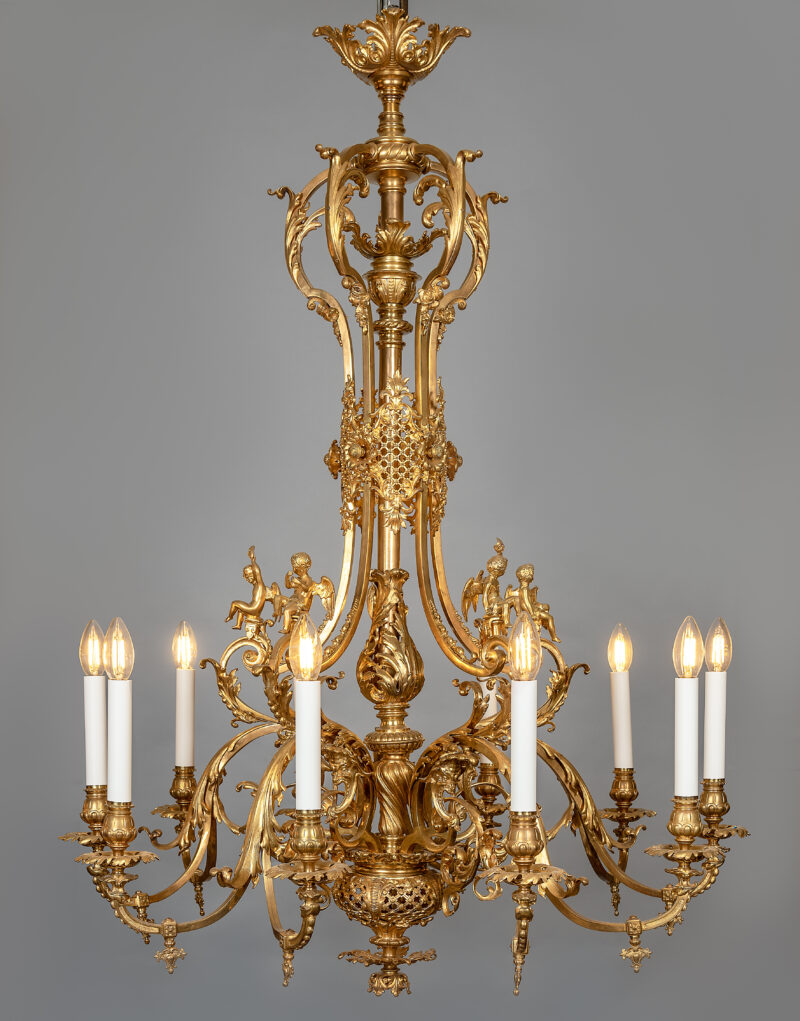 Gilt Bronze Chandelier With Little Angels *SOLD
Vienna, last 3rd of the 19th Century
A rare, gilt bronze chan­de­lier, issues five rich­ly dec­o­rat­ed main arms with vivid­ly exe­cut­ed angels hold­ing dif­fer­ent attrib­ut­es, ulti­mate­ly ter­mi­nat­ing into two lights each; below six styl­ized, spout­ing masquerons.
The acan­thus dec­o­rat­ed crown ter­mi­nates into the foli­ate dec­o­rat­ed stem cen­tered by fine, sur­round­ing grid ele­ments, als form­ing the beau­ti­ful­ly exe­cut­ed finial.

This extra­or­di­nary 10-light Chan­de­lier most like­ly comes from a grand, Vien­nese Palais and orig­i­nal­ly was built to run on gas, how the orig­i­nal gas locks on the arms per­fect­ly show.
It is new­ly restored in our in-house work­shops with utmost care and atten­tion for tra­di­tion­al meth­ods and fit­ted for electricity.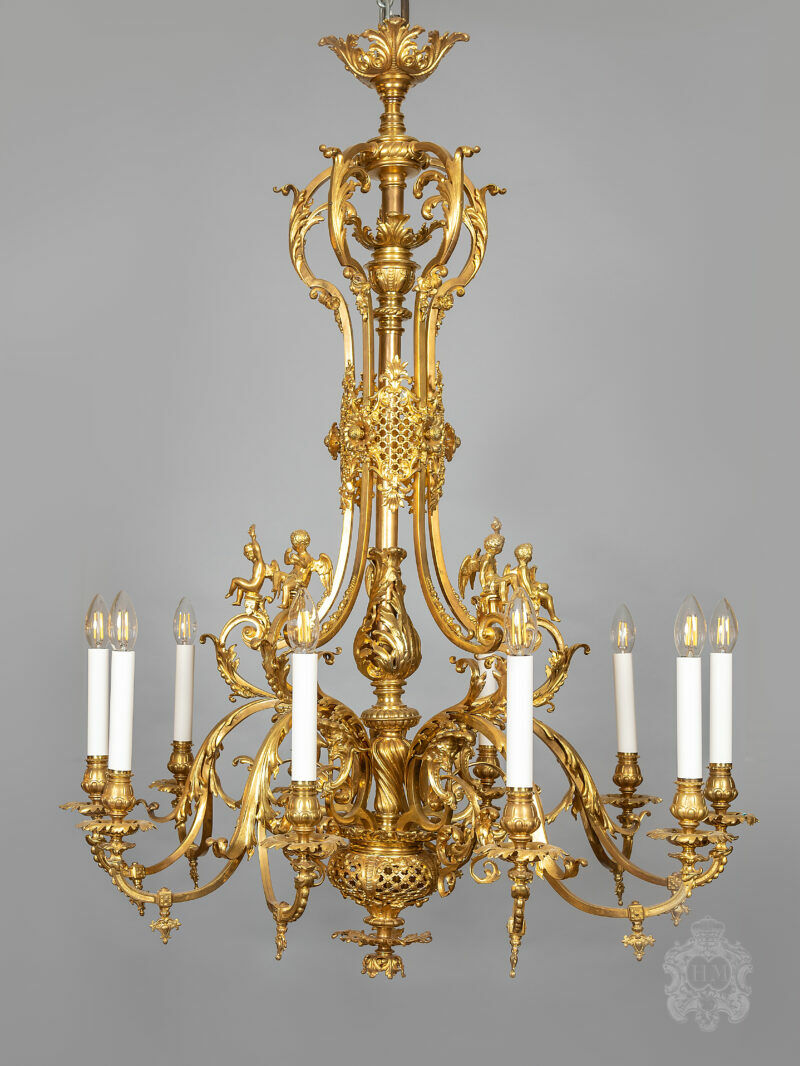 Gilt Bronze, Viennese Chandelier
H: 130 cm, Diameter: 90 cm