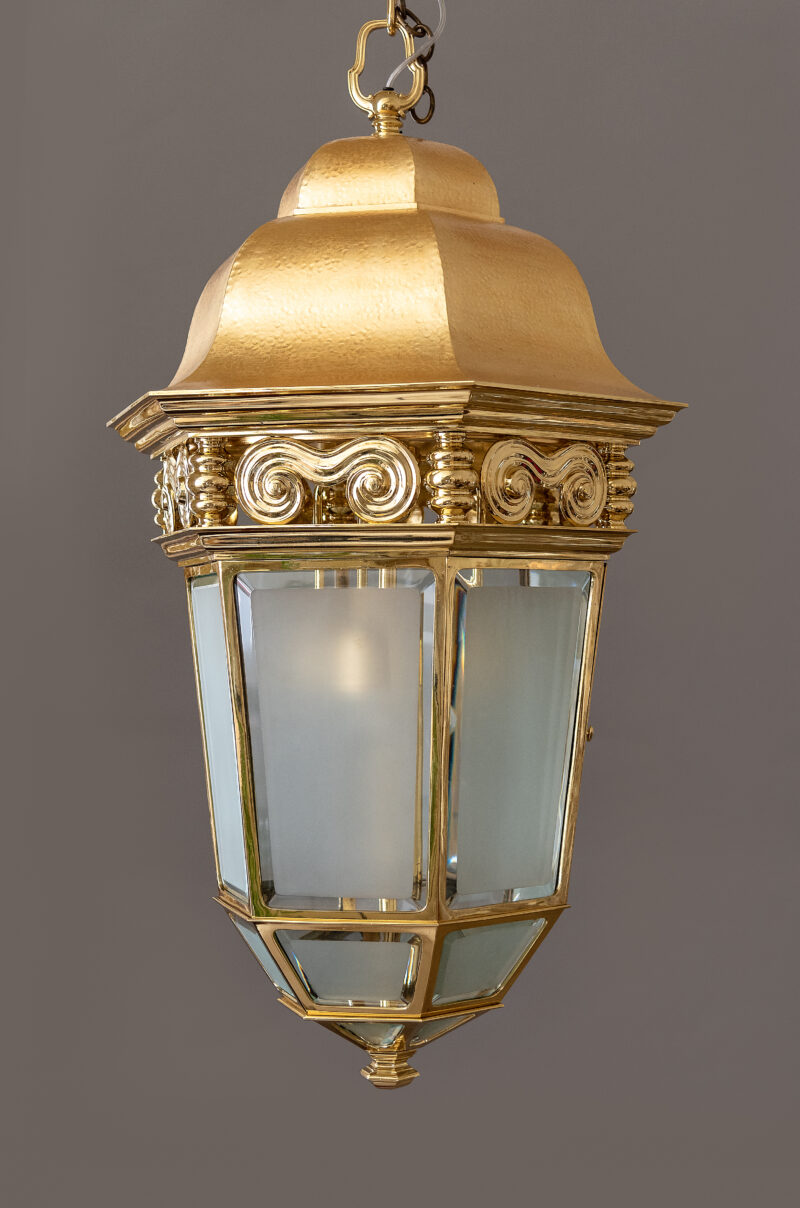 Extraordinary, Viennese Lantern
Neoclassicism, c. 1915
This impres­sive lantern of hexag­o­nal shape is con­struct­ed in Bronze, with an ele­gant­ly exe­cut­ed frame with facetted and matt glass­es on three lev­els; one glass door to open the lantern.
The upper sec­tion has a pierced, orna­men­tal dec­o­ra­tion, crowned by a gild­ed, ham­mered met­al roof ter­mi­nat­ing in the orig­i­nal, elab­o­rate­ly made chain; fit­ted with four light bulbs.
A tru­ly beau­ti­ful and rare ceil­ing lantern from this par­tic­u­lar time. An excel­lent exam­ple of the style and archi­tec­ture of this peri­od is the build­ing in Vienna's 1st dis­trict, locat­ed at Hof 2, which today hous­es the Hotel Park Hyatt.
All of our light­ing objects are new­ly restored and fit­ted for electricity.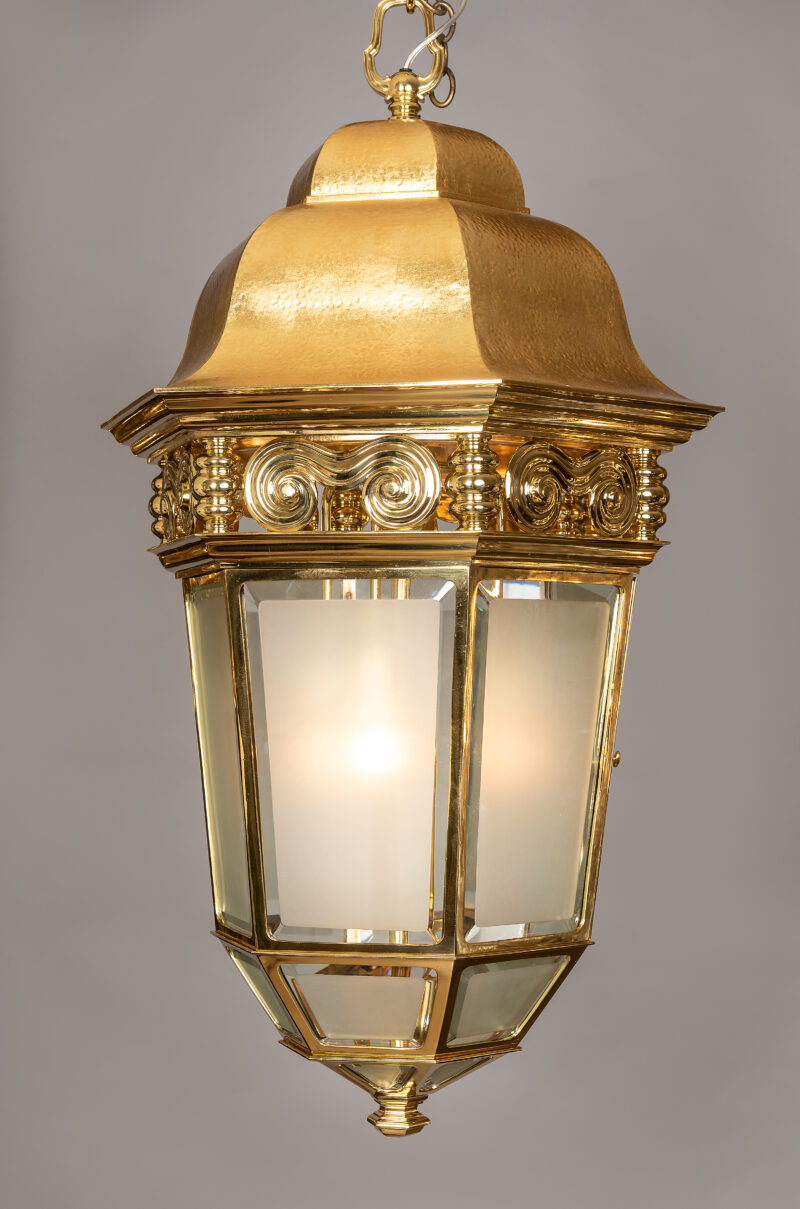 Neoclassicistic, Viennese Lantern
H: 115 cm, Diameter: 60 cm; 35 kg