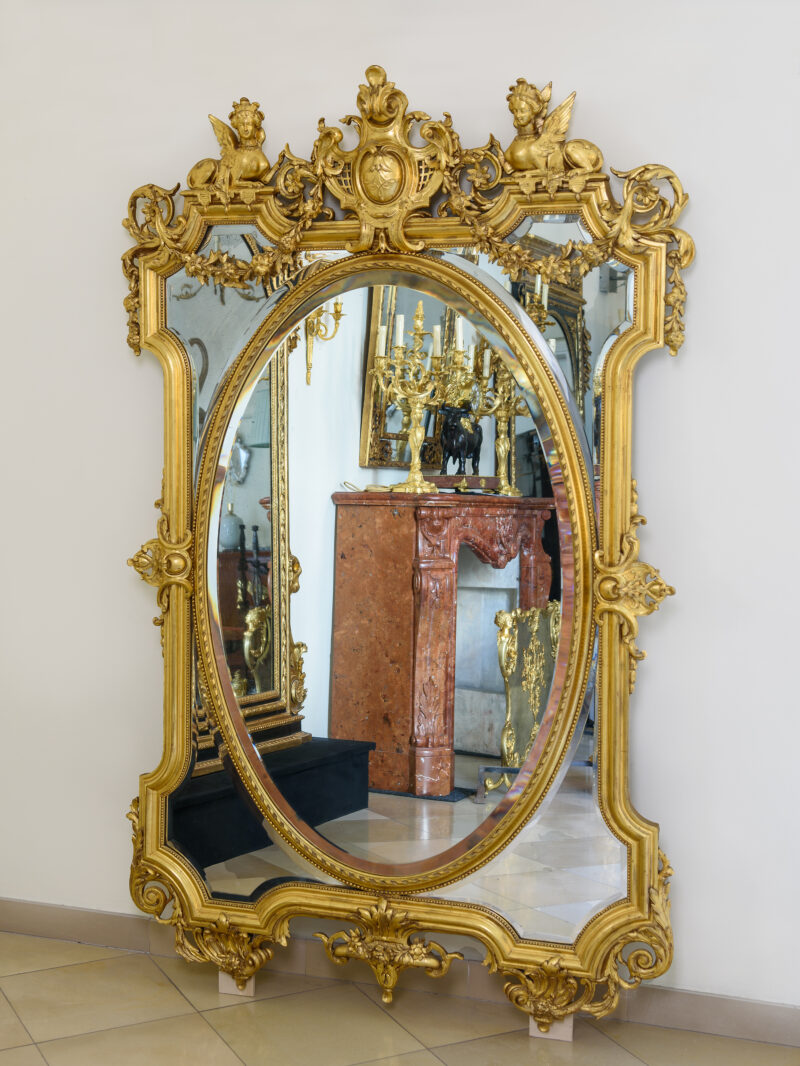 Gilt, French Mirror with Sphinxes
Last 3rd of the 19th Century
A very exquis­ite and stun­ning­ly dec­o­rat­ed mir­ror with carved, leave gilt and ges­so frame, embell­ished with gar­lands, flo­ral ele­ments and Acan­thus leaves, giv­ing a beau­ti­ful play­ful­ness to this object.

The medal­lion-shaped and bev­elled cen­ter mir­ror plate with bead­ed sur­round­ing, is framed by four mar­gin­al, bev­elled mir­ror seg­ments. Crowned with a car­touche, on both sides flanked by fine­ly elab­o­rat­ed sphinxes.The leaf gild­ing of this sophis­ti­cat­ed mir­ror is excep­tion­al and under­lines the bev­elled mir­ror plates' reflec­tions mesmerizingly.
This mir­ror will be a high­light in every room, con­tribut­ing a majes­tic grace to your Interior.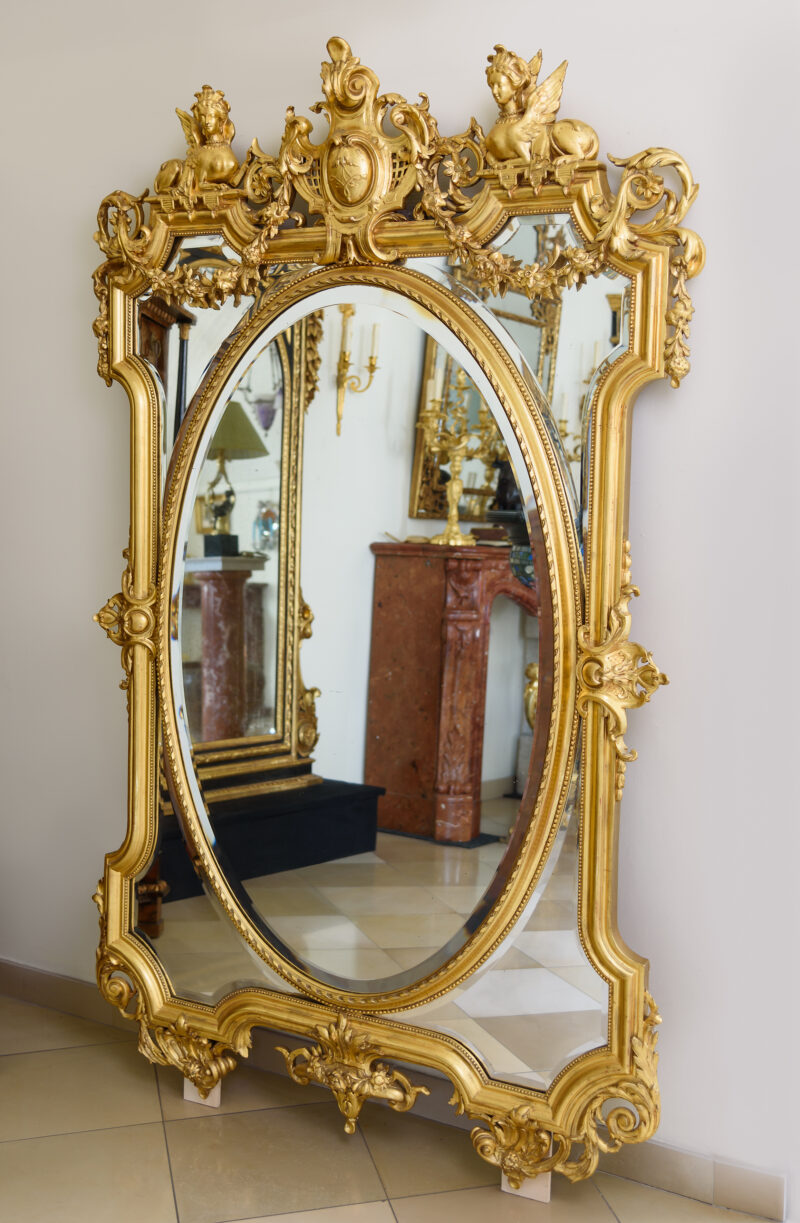 French, Gilt Salon Mirror
H: 190 cm, W: 120 cm