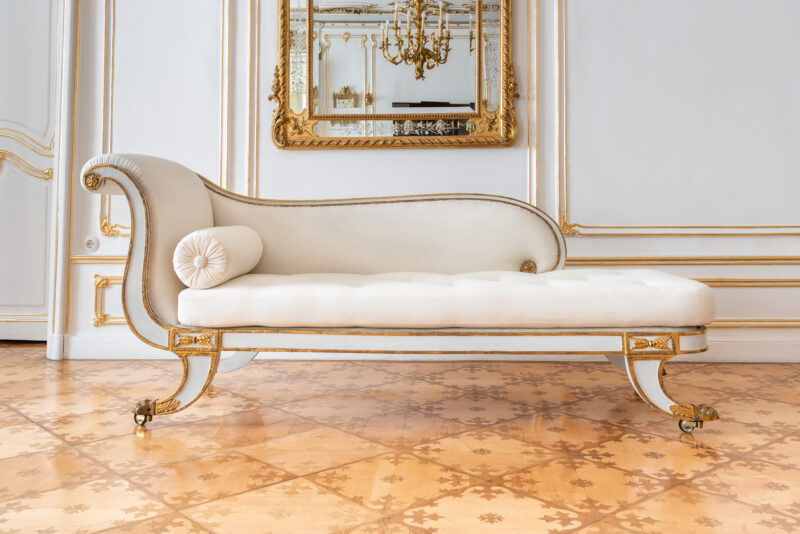 Very elegante Regency Chaiselongue
England, early 19th Century
Part­ly leaf gild­ed, white coloured.
The out­ward scrolling back and side sup­port padded, the loose cush­ing seat over a gilt-band­ed rail with gilt low-relief leaf dec­o­ra­tion, sup­port­ed on outswept paw feet and orig­i­nal brass cas­tors. Round pol­ster case.
Chais­longues of this style were com­mon in Aris­to­crat­ic hous­es at this time. Anto­nio Cano­va used a very sim­i­lar mod­el for his sculp­ture of Paoli­na Bona­parte around 1805.
Fresh­ly uphol­stered in our work­shops with a white base fab­ric, ready for a dec­o­ra­tive fab­ric of your desire. We have access to an excel­lent net­work of fab­ric man­u­fac­tur­ers and are hap­py to assist with your choice. Our ser­vices include cov­er­ings in-house.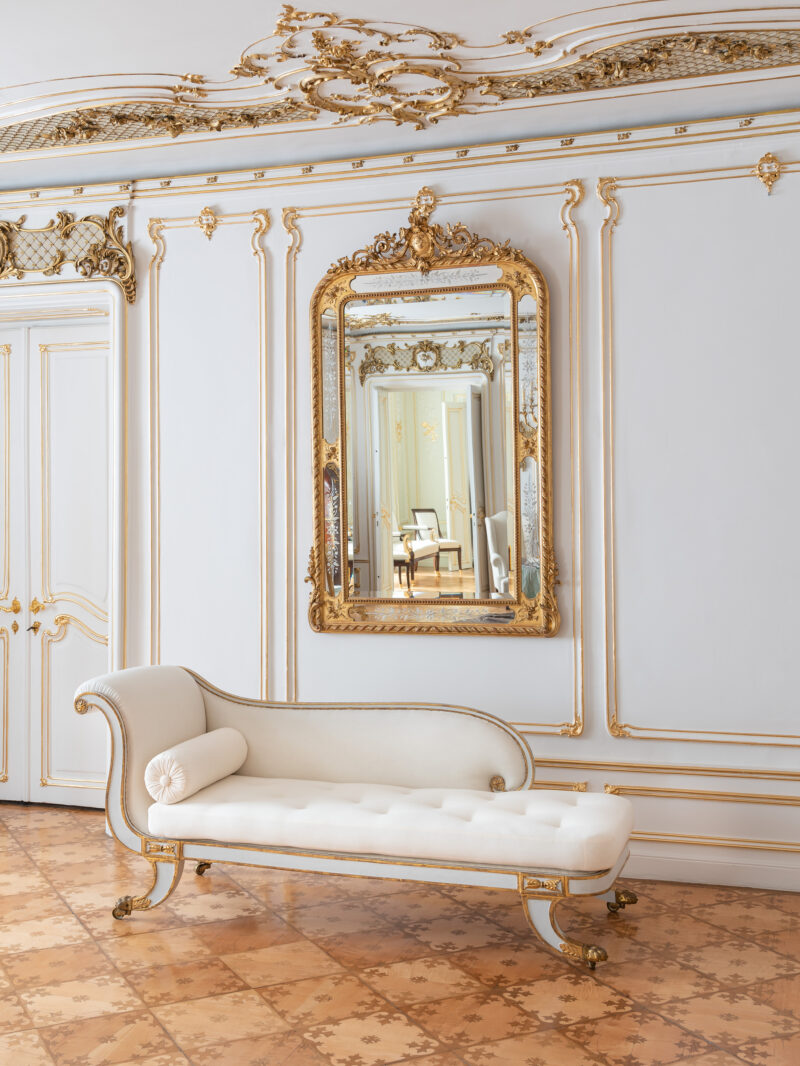 Regency Chaiselongue
L: 208 cm, H: 88 cm, D: 69 cm