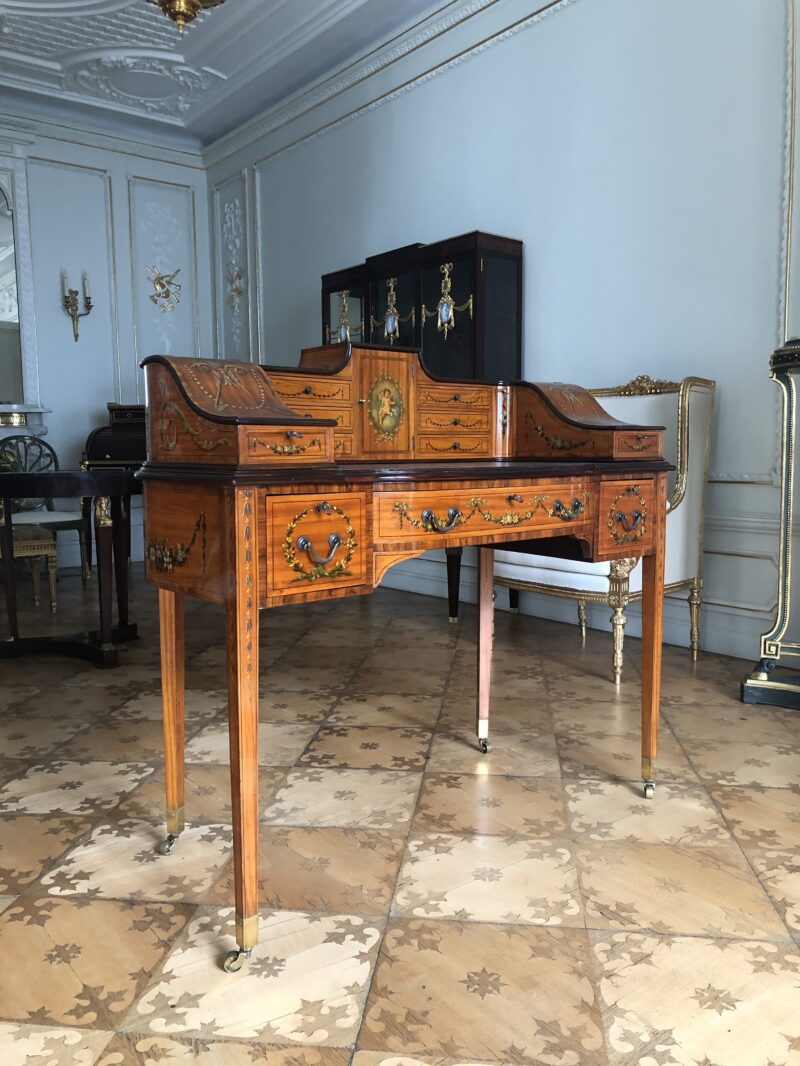 Very Fine Viennese Writing Desk *SOLD
circa 1900
Signed and man­u­fac­tured by the impor­tant Vien­nese man­u­fac­ture Por­tois & Fix.
Veneered in sat­in­wood, with cross­band­ing and line inlays, all over poly­chrome dec­o­ra­tion with flower gar­lands, leaves, and pearl chains throughout.
In the mid­dle part of the front side a medal­lion paint­ing with a cute Armor with bow and arrow sur­round­ed by a vine gar­land, back­sides with beau­ti­ful fine
medal­lion paint­ings of aris­to­crat­ic ladies in ele­gant dress­es and abun­dant­ly dec­o­rat­ed hats, in the mid­dle we have a medal­lion with a rose bou­quet, all sur­round­ed by a pearl string and a cen­ter ribbon.
The base elab­o­rat­ed with a long cen­tral draw­er, flanked by two small­er ones; the slid­ing writ­ing sur­face is mount­ed with the orig­i­nal green leather; raised on con­cave legs ter­mi­nat­ing in brass castors.
The upper part has a small taber­na­cle, in the mid­dle flanked by three lit­tle draw­ers on each side and two small cor­ner draw­ers; both sides of the table with down­swept compartments.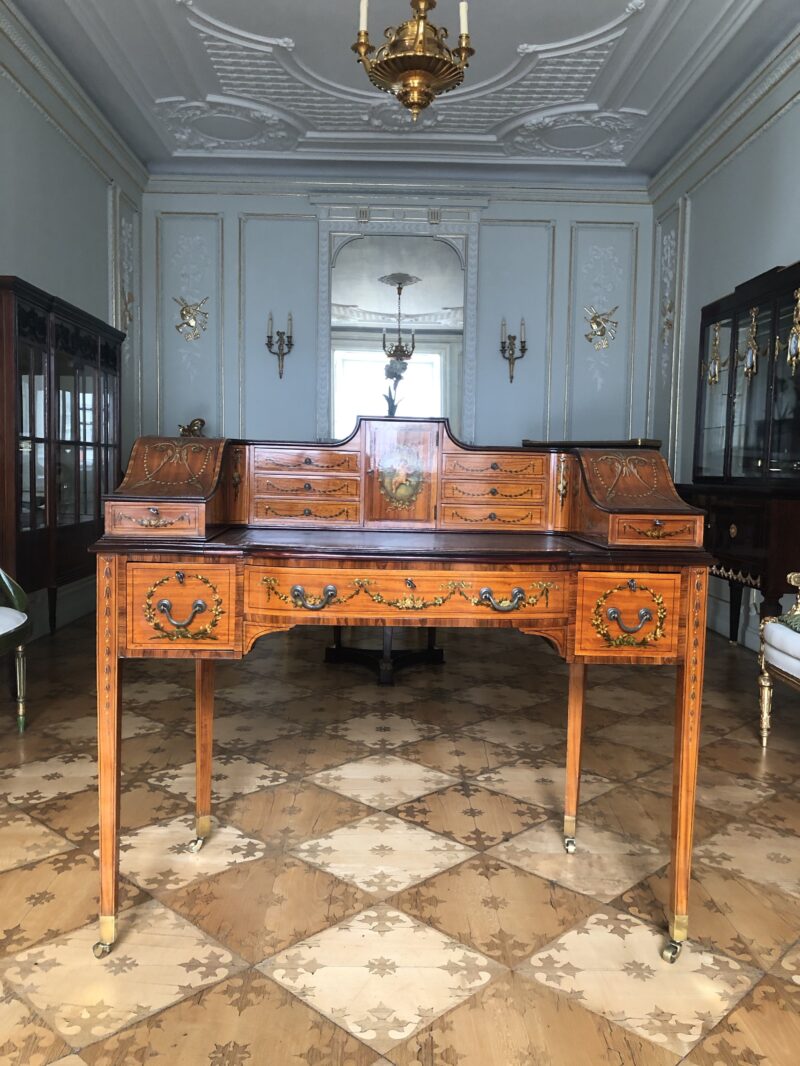 Writing Desk
W: 114 cm, D: 56 cm, H: 104 cm