A Rare Pair of Viennese Armchairs
around 1810
This pair of Mahogany arm­chairs in muse­um qual­i­ty is an excel­lent exam­ple for the clear and time­less design of the ear­ly 19th Cen­tu­ry, which didn't lose any­thing of its mod­ern appeal.
Made in Mahogany and Mahogany veneer, with padded seat and back. The shape with the typ­i­cal curved lines inspired the Art Deco Style more than 100 years lat­er. Only aris­to­crat­ic hous­es were able to pur­chase these kinds of pieces made out of expen­sive material.

These arm­chairs are fresh­ly uphol­stered, ready for the fab­ric of your choice.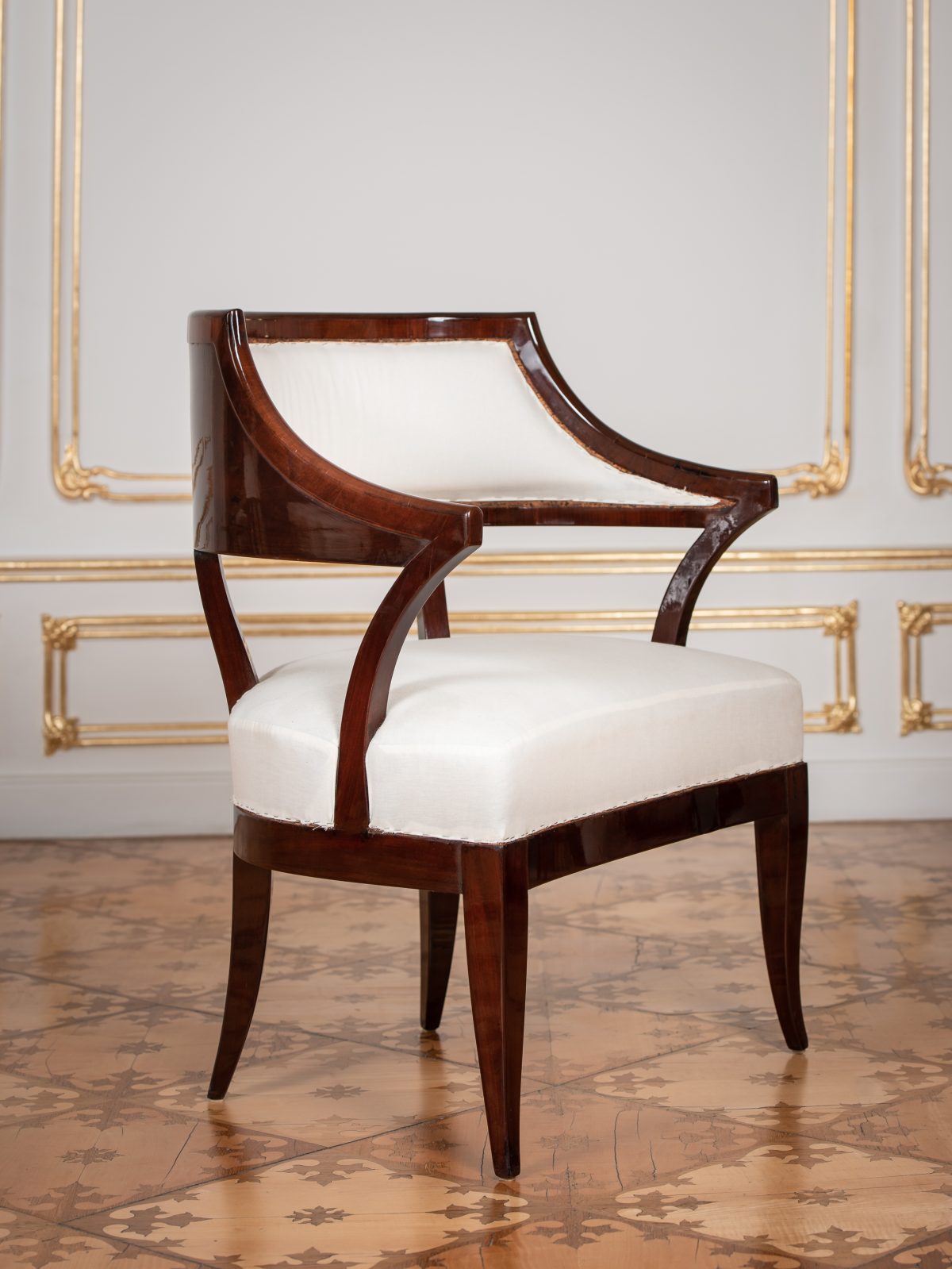 Viennese Armchairs
W: 64 cm, D: 51 cm, H: 86 cm