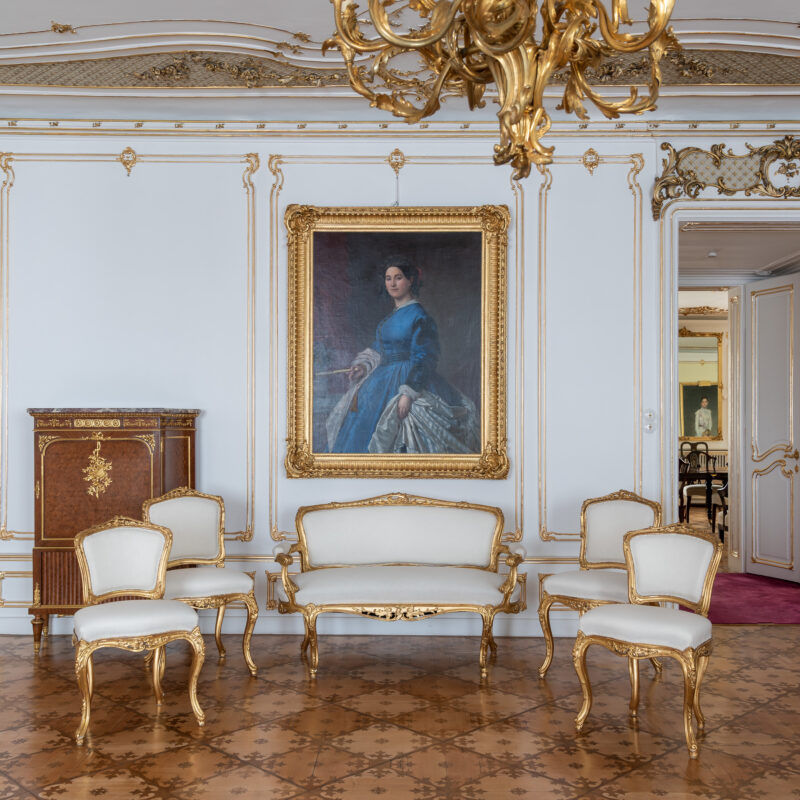 Elegant, Viennese Salon Suite
2nd Half of the 19th Century
Con­sist­ing of one Sofa, two slight­ly big­ger chairs, two side chairs and a mar­ble top table.
Leaf gild­ed and fine­ly carved with fine foli­ate and blos­som decoration.
On cabri­ole legs, the Sofa with swept arm sup­ports; the table with a ser­pen­tine rosé Por­to­gal­lo mar­ble top above a fine­ly carved dec­o­rat­ed frieze with a cen­tered medal­lion shape on each side a flank­ing foli­ate flower decoration.
All of them are new­ly uphol­stered with respect to tra­di­tion­al tech­niques, and ready for a fab­ric of your choice.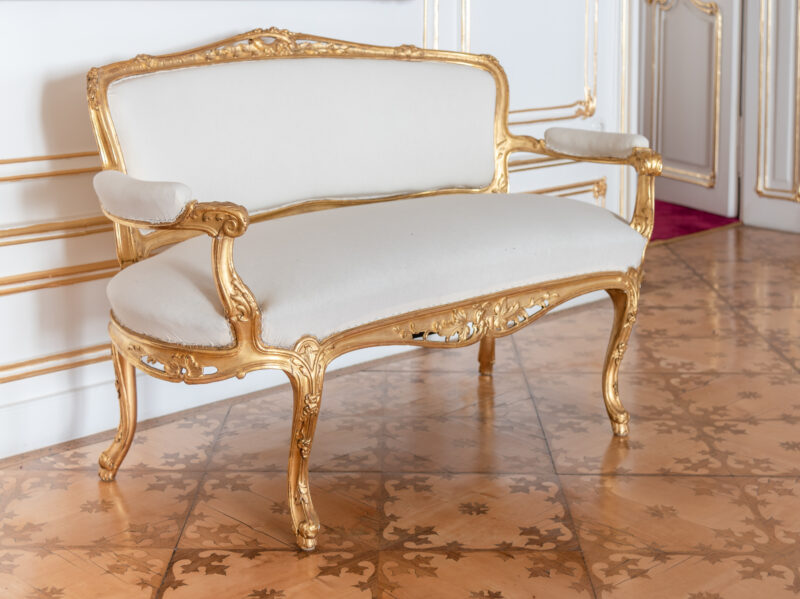 Sofa
W: 132 cm, D: 58 cm, H: 86 cm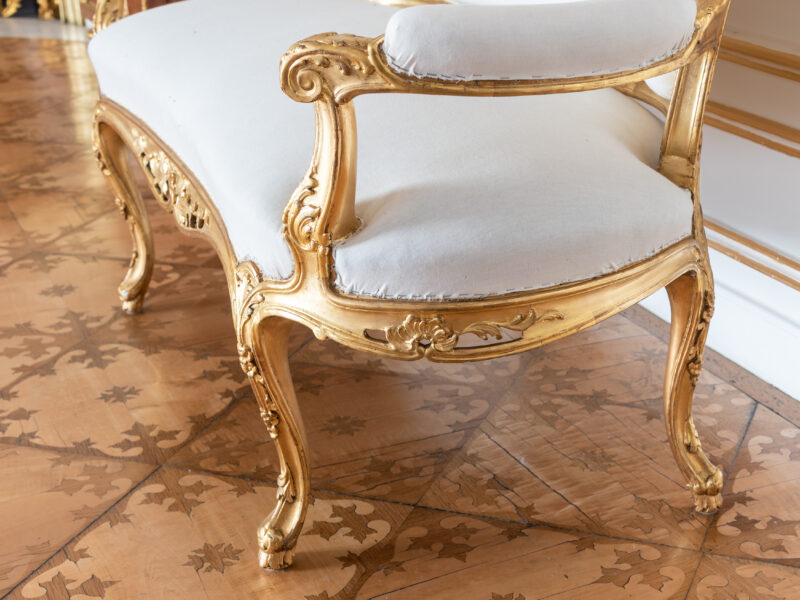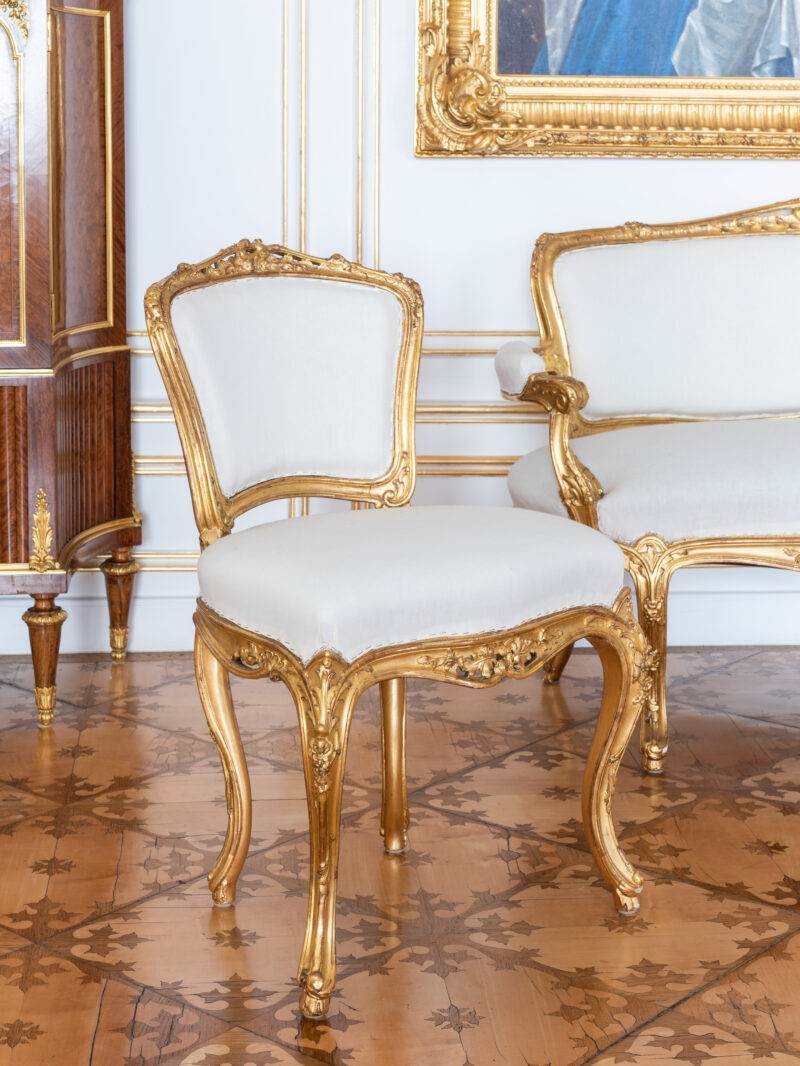 Bigger chairs
W: 51 cm, D: 49 cm, H: 92 cm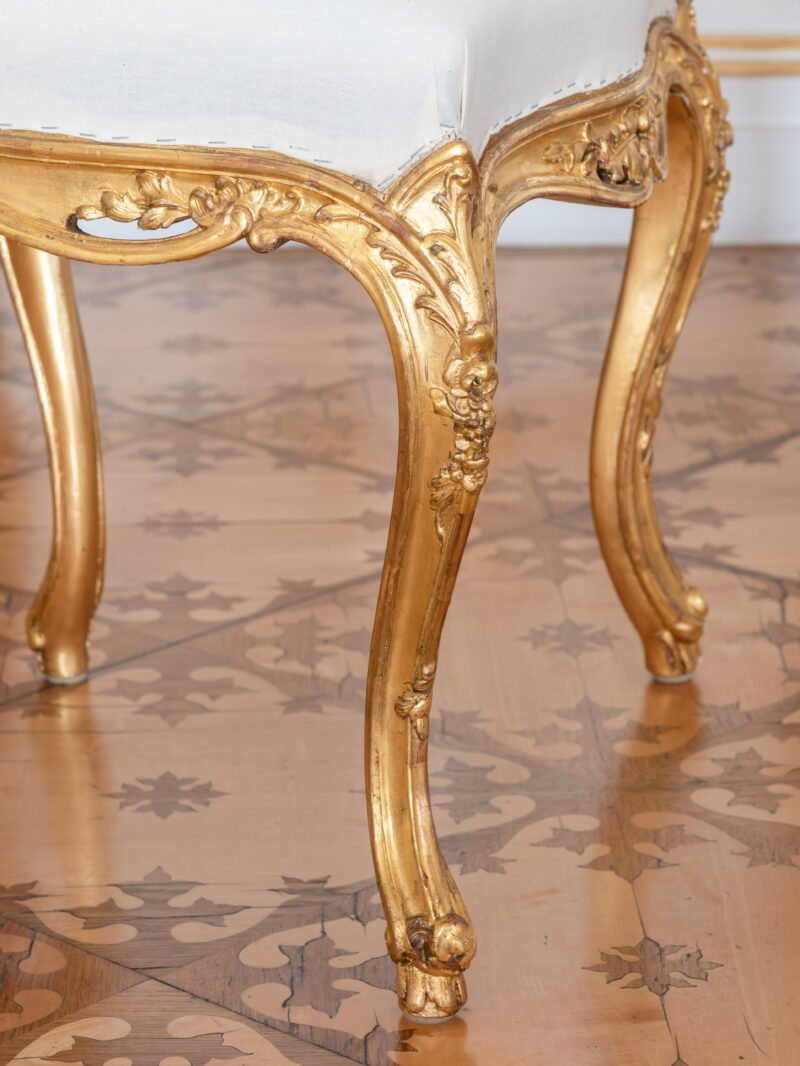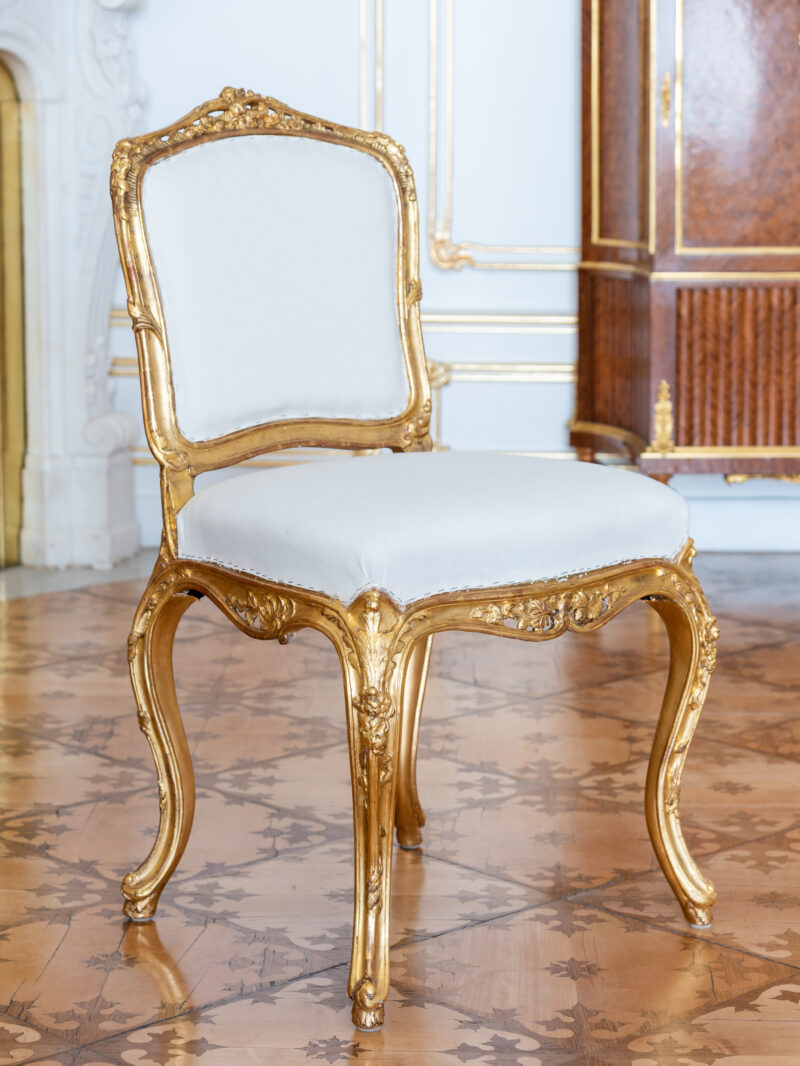 Smaller chairs
W: 52 cm, D: 47 cm, H: 84 cm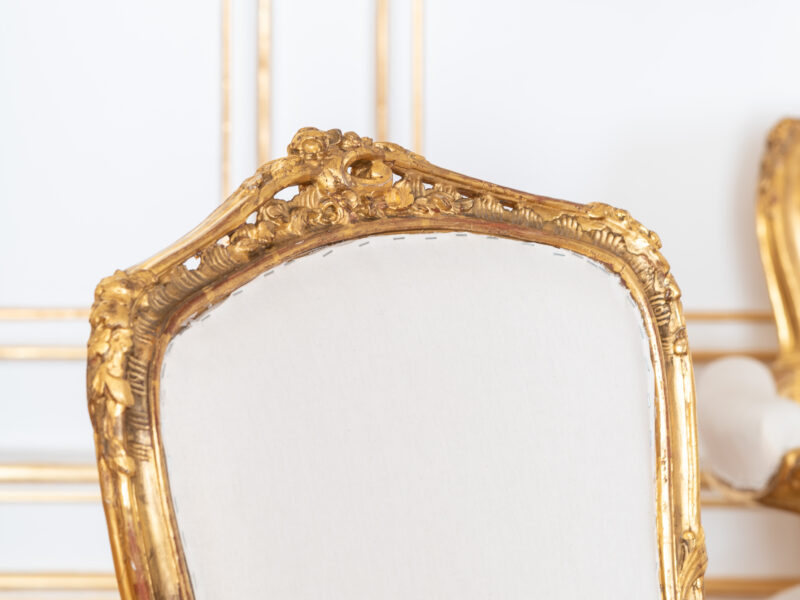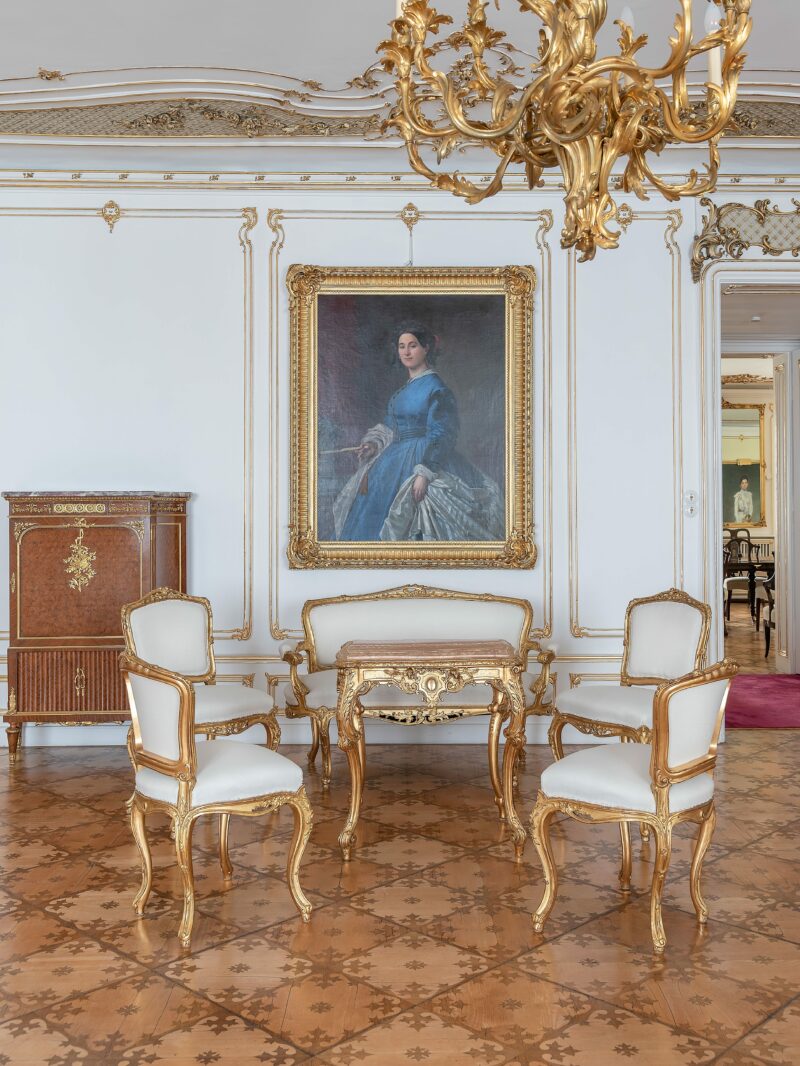 Table (optional)
W: 68 cm, D: 56 cm, H: 73 cm