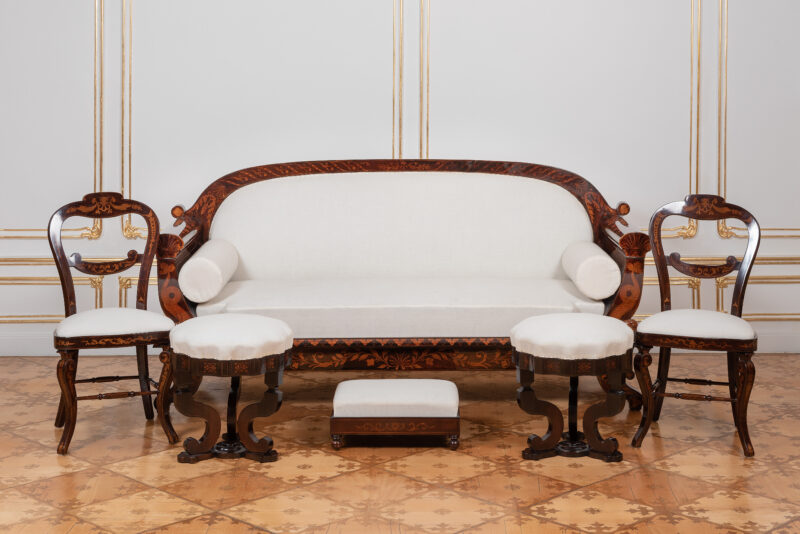 Rare Dutch Salon Suite *SOLD
around 1830, in museum quality
The salon suite com­pris­es a sofa, two stools, three chairs, one arm­chair and one footrest; in Pal­isander and Pal­isander veneer; very rich foli­ate and orna­men­tal inlay dec­o­ra­tion, with dif­fer­ent kinds of ani­mals (rab­bits, wild cats, dol­phins, birds, small mon­keys etc.) of high­est qual­i­ty and over­all in excel­lent condition.
New­ly uphol­stered in tra­di­tion­al man­ner, ready for the fab­ric of your choice.
Absolute­ly rare Salon Suite from the1st third of the 19th cen­tu­ry with beau­ti­ful inlay work in muse­ums quality.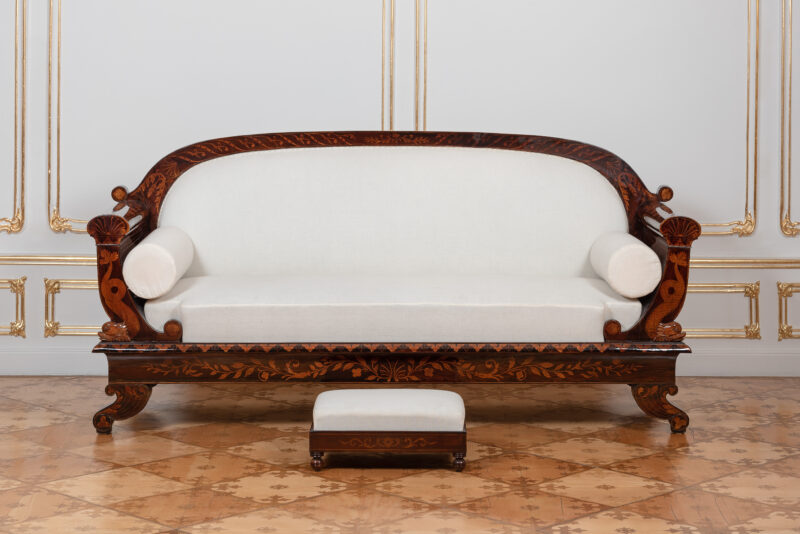 Sofa
L: 206 cm, D: 67 cm, H: 106 cm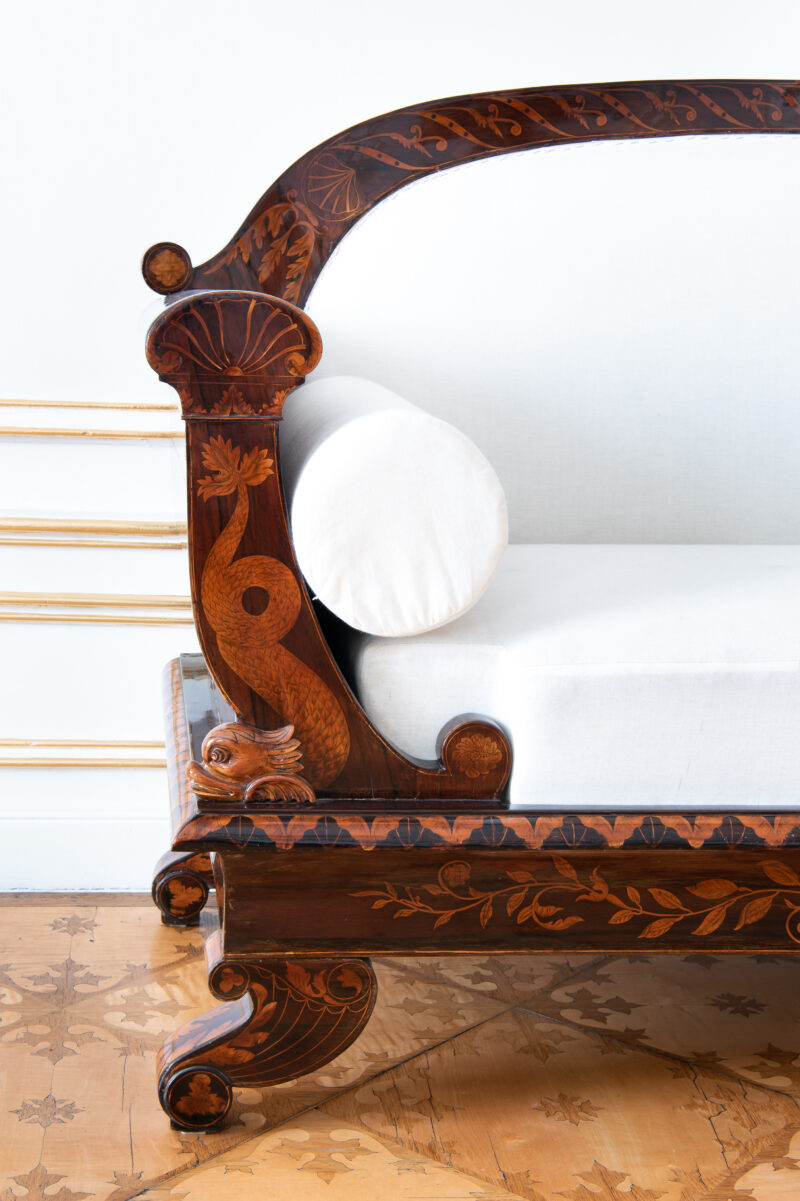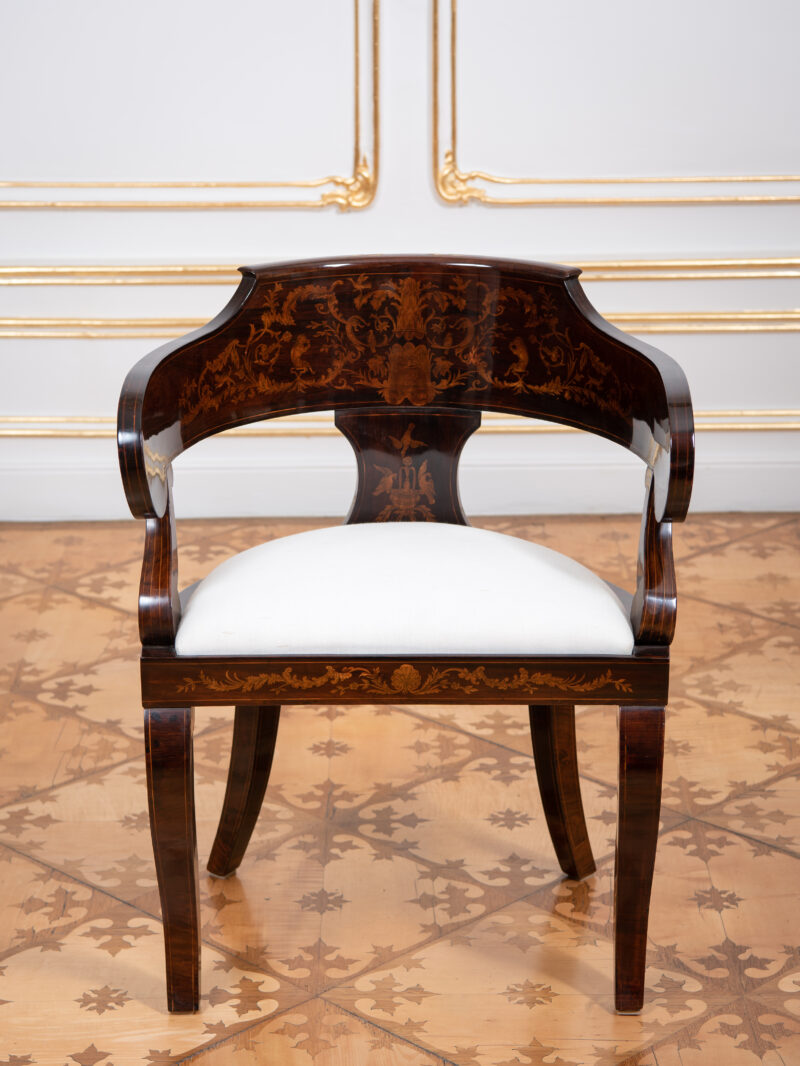 Side chairs
W: 46 cm, D: 40 cm, H: 92 cm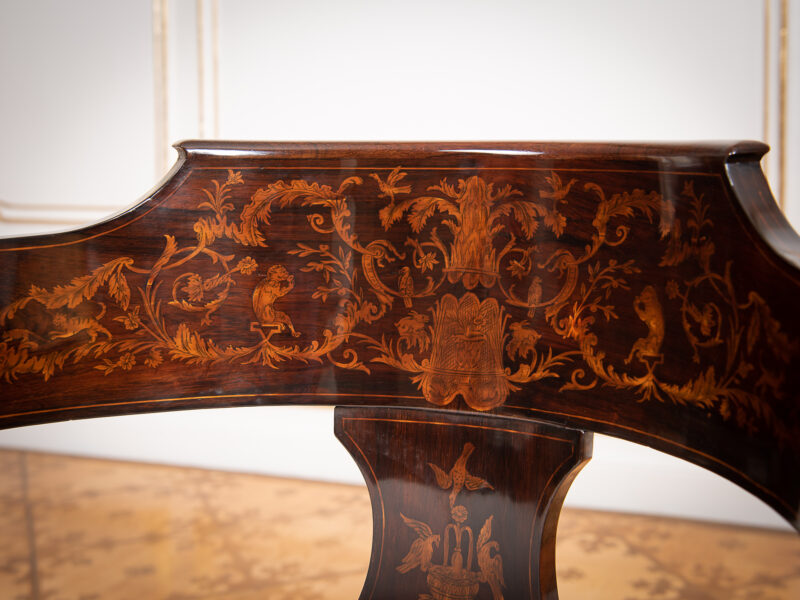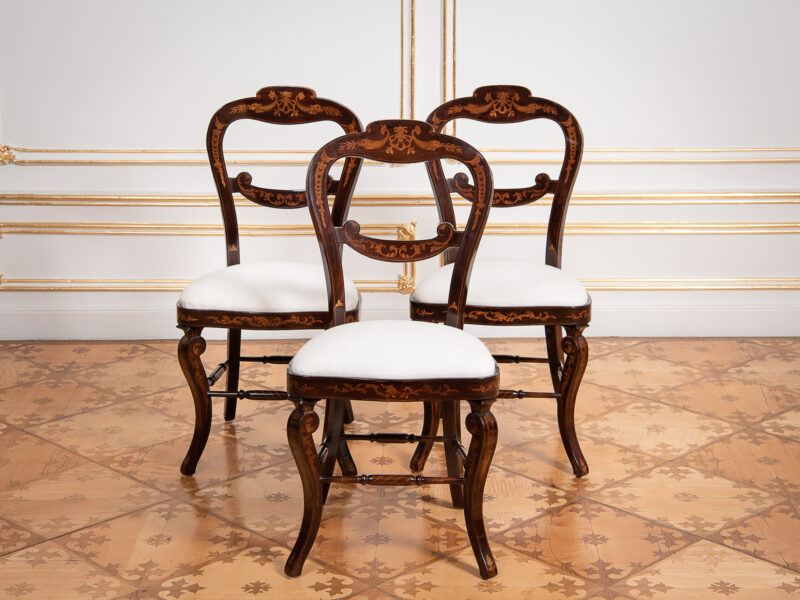 Armchair
W: 57 cm, D: 46 cm, H: 77 cm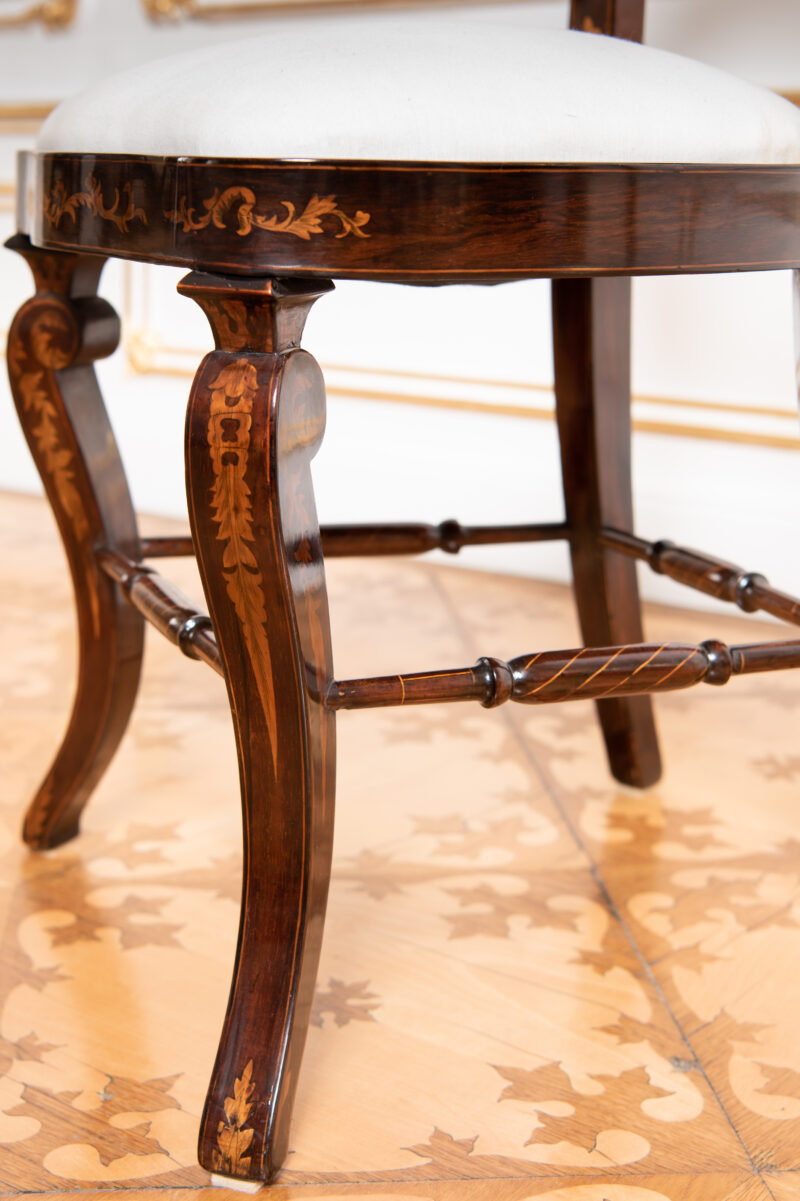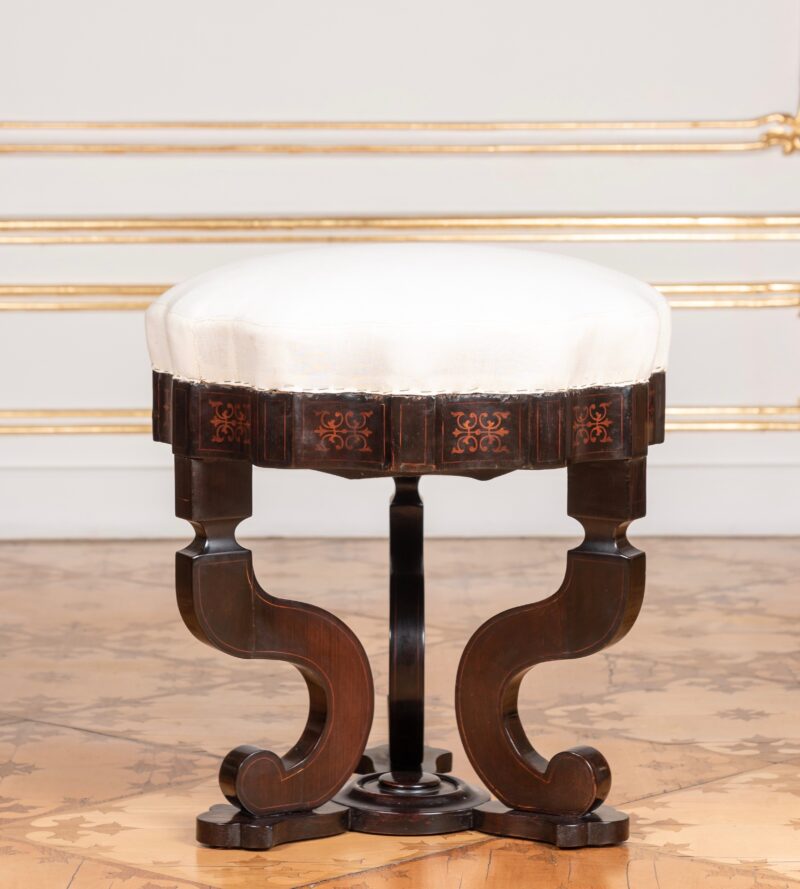 Stool
Diameter 45 cm, H: 48 cm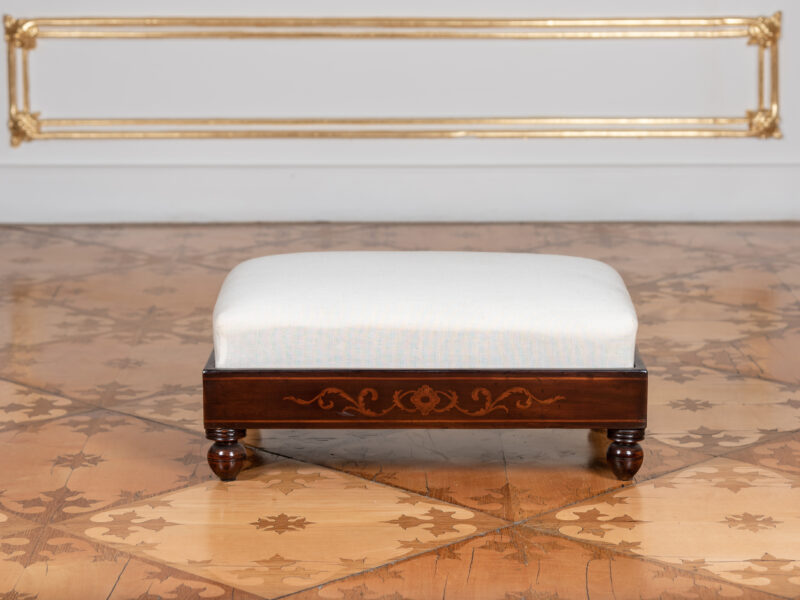 Footrest
W: 48 cm, D: 31 cm, H: 20 cm