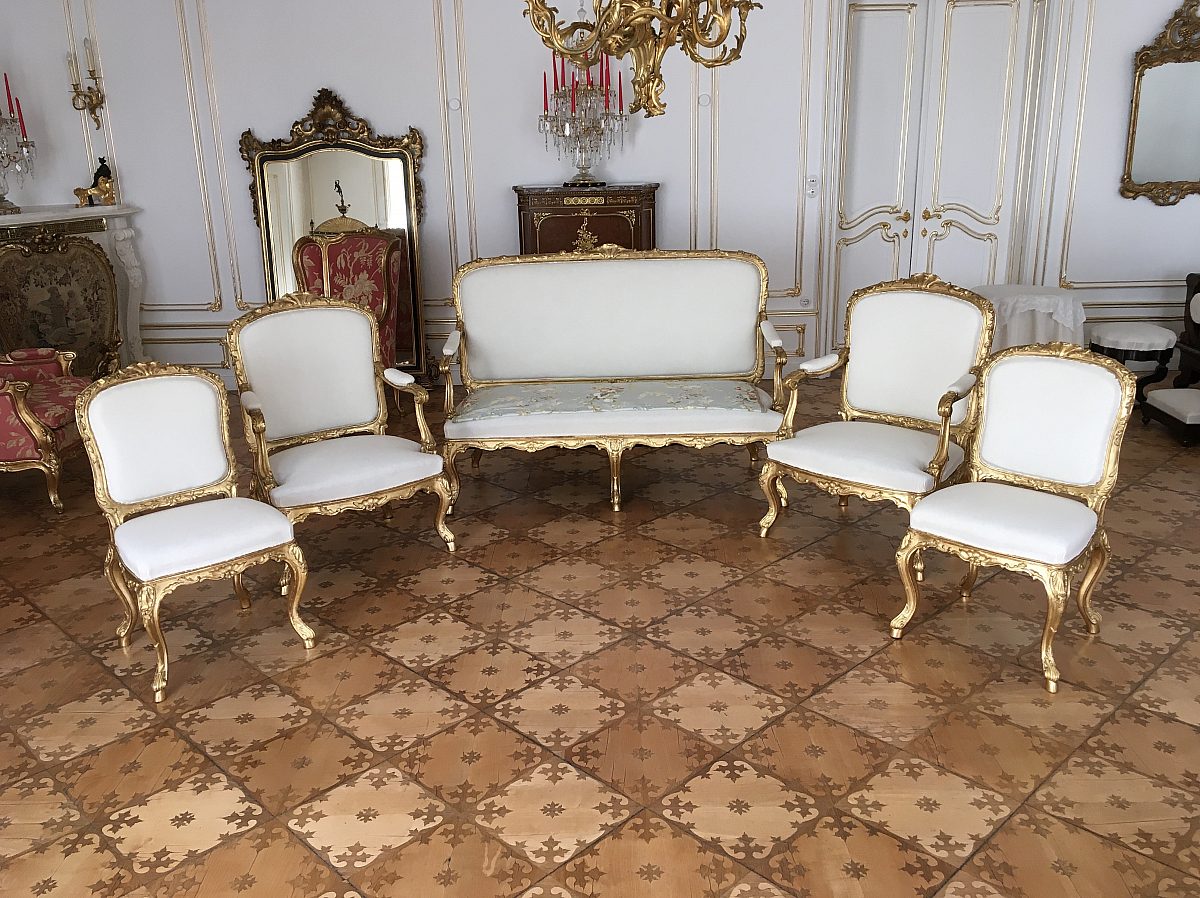 Impressive Viennese Salon Suite
2nd Half of the 19th Century
This ele­gant, leaf gild­ed Salon Suite con­sists of a big bench, two arm­chairs, and two side chairs. Fine­ly carved with trail­ing gar­land and leaf dec­o­ra­tion and cen­tral shell motifs; raised on swept legs with shell motif cor­ner, the scrolled arm sup­ports with Acan­thus and Rocaille dec­o­ra­tion. The alter­nate­ly matt and glossy gild­ing under­lines the vivid­ness of the elab­o­rate carving.
Seats, backs, and arm sup­ports new­ly uphol­stered in tra­di­tion­al man­ner, ready for a fab­ric of your choice.
A grande Salon Suite from a state­ly Vien­nese ambience.
Bench
W: 162 cm, D: 75 cm, H: 115 cm
Armchair
W: 75 cm, D: 59 cm, H: 108 cm
Sidechair
W: 55 cm, D: 51 cm, H: 98 cm