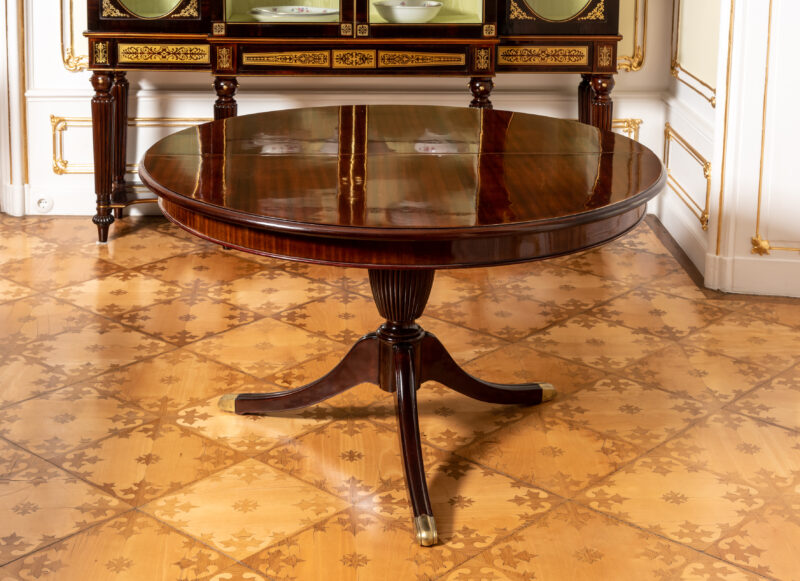 Round, Mahogany Extending Table
England, around 1900
This round table is a rare find, very fine­ly exe­cut­ed in sol­id Mahogany for four per­sons; extend­able to an oval-shaped table with an inset plate fit­ting six per­sons in total.

A reen­trant frieze sur­rounds the mould­ed top. The beau­ti­ful­ly elab­o­rat­ed cen­ter ampho­ra issues three legs ter­mi­nat­ing in brass shoes.
It will be a per­fect fit for also small­er-sized din­ing rooms with the flex­i­bil­i­ty to fit four to six persons.
We are hap­py to offer a set of six accom­pa­ny­ing Eng­lish din­ing chairs if required: https://​hans​miedler​.at/​e​n​/disc…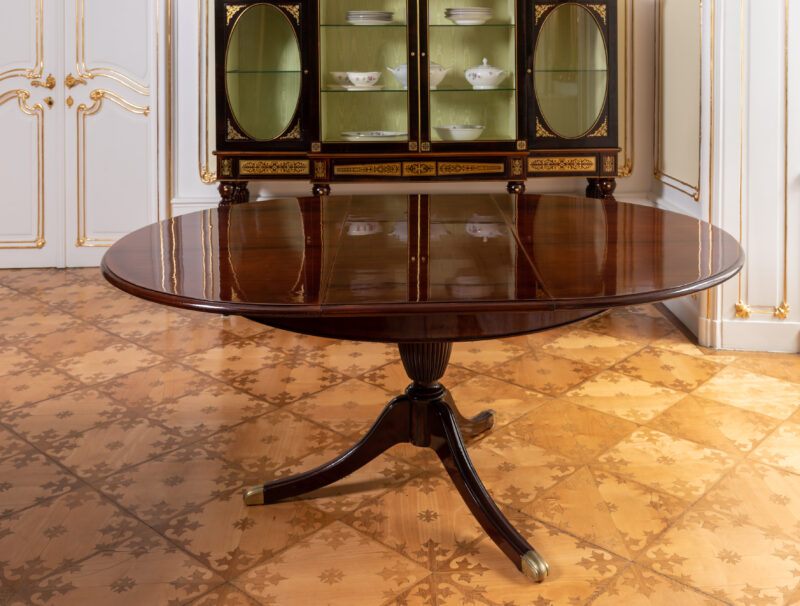 English, Extendable Dining Table
Diameter 123 cm, L: 172 cm, W: 123 cm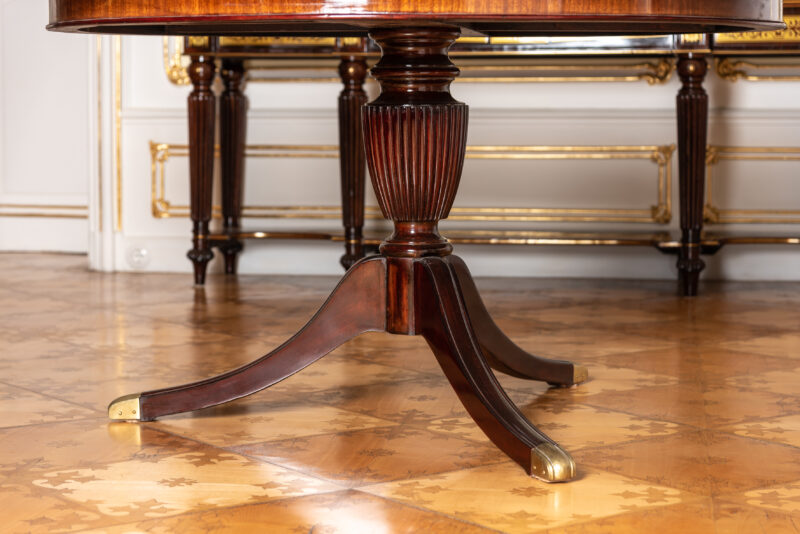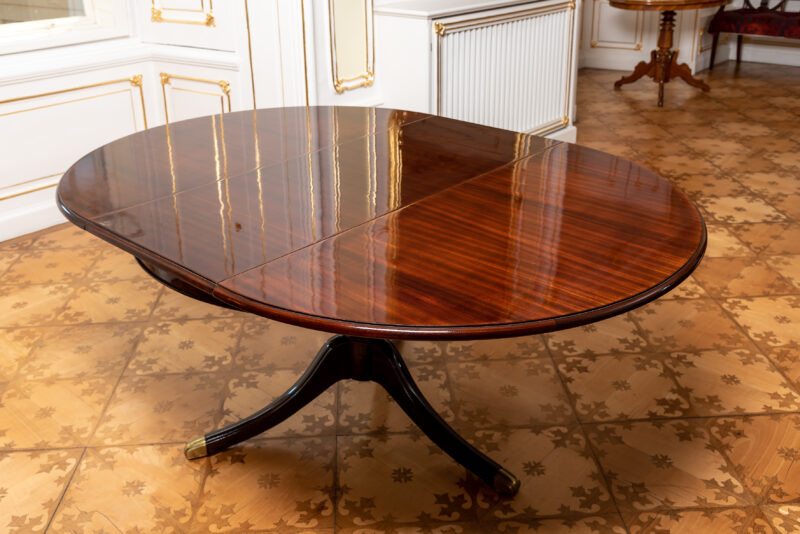 Oval-shaped when extended with inset plate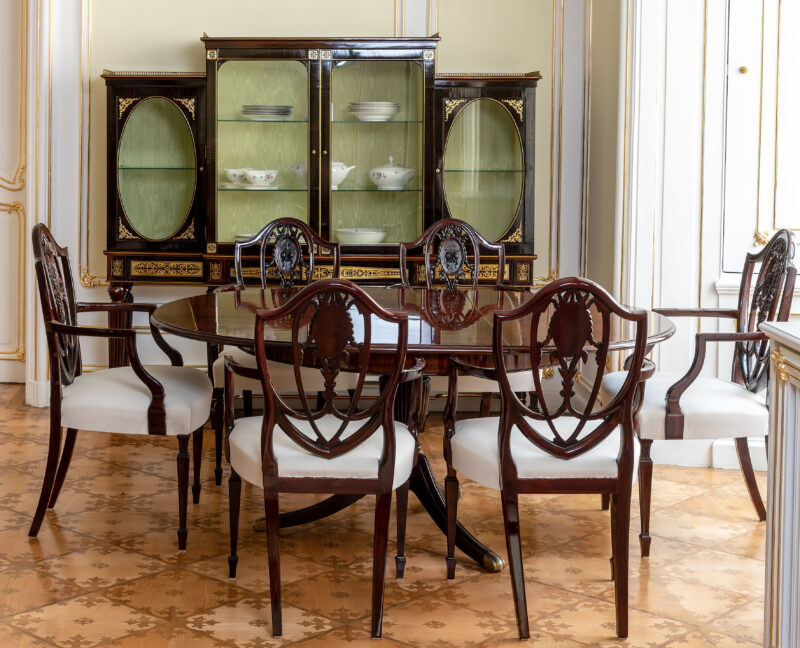 Together with a rare set of six English dining chairs if required