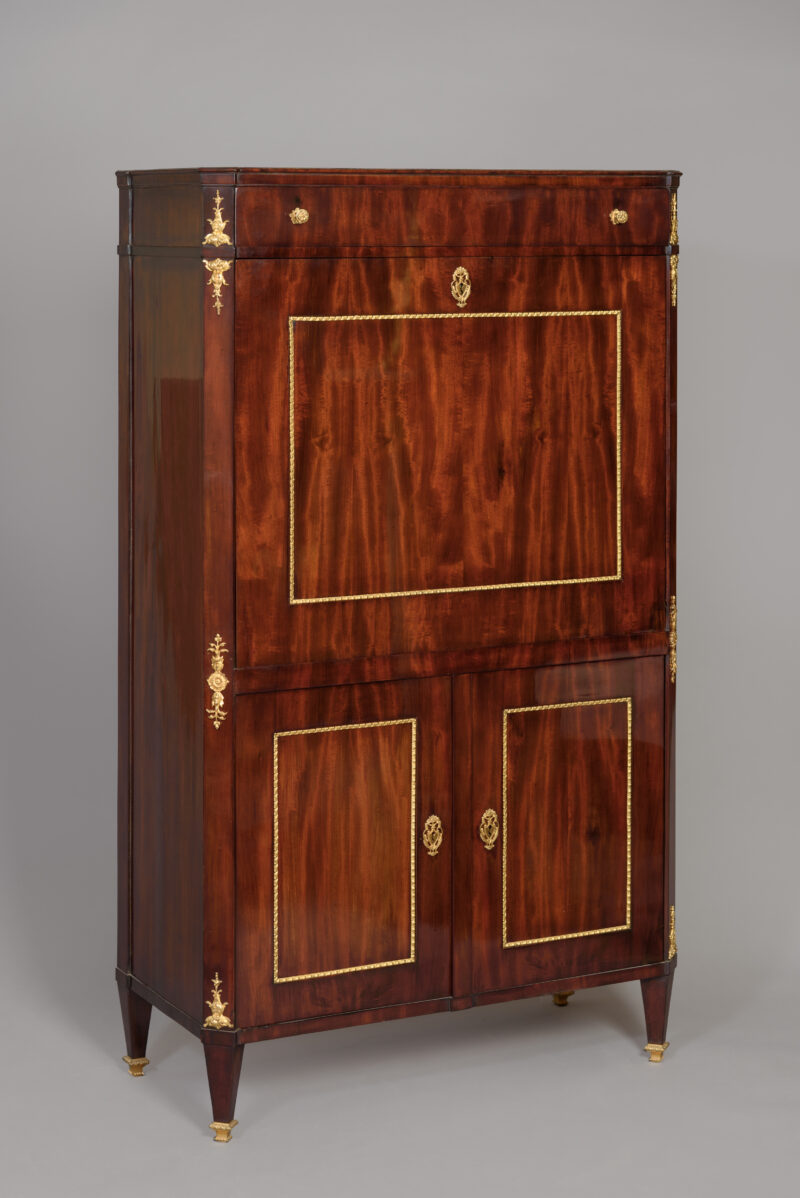 Empire Writing Cabinet
Vienna, around 1798/1800
Very ele­gant Empire Writ­ing Cab­i­net in Mahogany veneer with fine gilt bronze mounts and dec­o­ra­tions, the inside man­u­fac­tured in oak.
Raised on square, con­i­cal­ly shaped feet with gilt bronze shoes, two lock­able doors, and three inner draw­ers in oak with bronze han­dles above.
The fold­able, big writ­ing sur­face with inset leather (dat­ed lat­er) reveals the inner fit­ment con­sist­ing of sev­en small draw­ers, five lit­tle com­part­ments, and a secret com­part­ment. On top a draw­er with lit­tle gilt bronze buttons.
The inclined pilasters fea­tur­ing the fine­ly elab­o­rat­ed gilt bronze mounts, details and mould­ings under­line the time­less ele­gance of this beau­ti­ful cab­i­net. High-qual­i­ty pieces like this used to be part of the Inte­ri­ors of the upper class and aristocracy.
Lit­er­a­ture: a.a. ​"Wolf­gang L. Eller Möbel des Klas­sizis­mus, Louis XVI und Empire", p. 226 No 369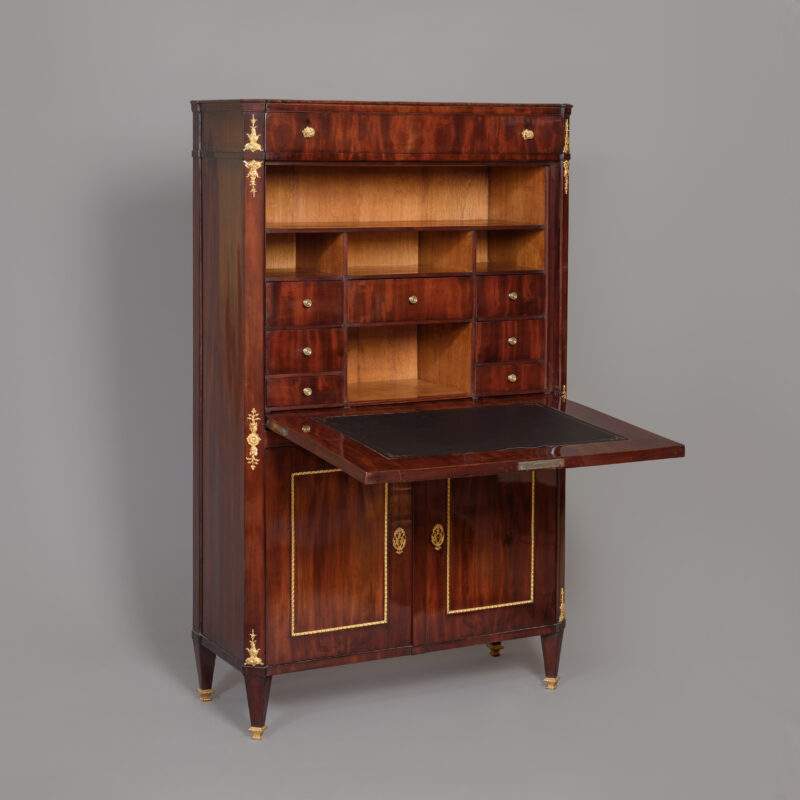 Empire Writing Cabinet
H: 152 cm, W: 90 cm, D: 41 cm