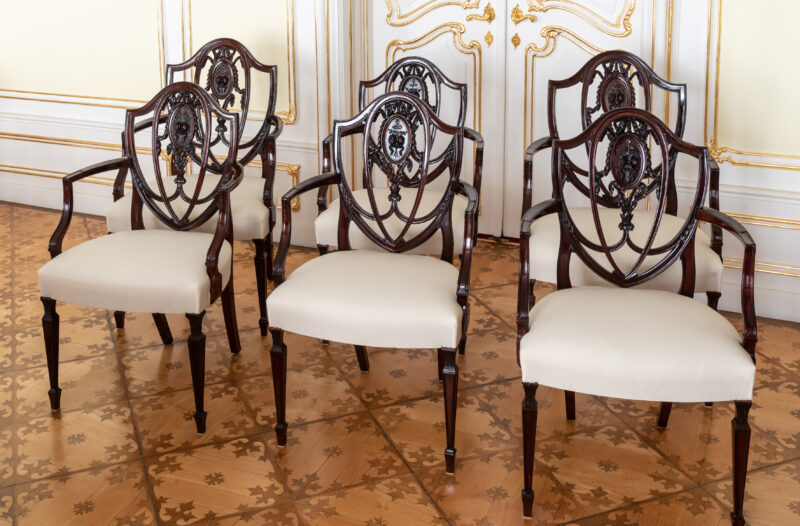 Rare Set of 6 Dining Chairs
England, around 1900
Includ­ing two mas­ter and four small­er Mahogany arm­chairs; with shield-shaped and pierced backs, cen­tered by a flower bou­quet with a carved rib­bon and leave swags dec­o­ra­tion; out­ward curved arm­rests; on taper­ing legs and spade feet.
New­ly uphol­stered seat and ready for a fab­ric of your choice.
Ele­gant­ly carved, flower dec­o­rat­ed set of arm­chairs, per­fect for a small din­ing room.
Sizes of the two mas­ter arm­chairs: H: 102 cm, W: 60 cm, D: cir­ca 53 cm, and of the four small­er arm­chairs: H: 96 cm, W: 58 cm, D: cir­ca 48 cm.
We are hap­py to offer an accom­pa­ny­ing, extend­able Eng­lish din­ing table if required: https://​hans​miedler​.at/​e​n​/disc…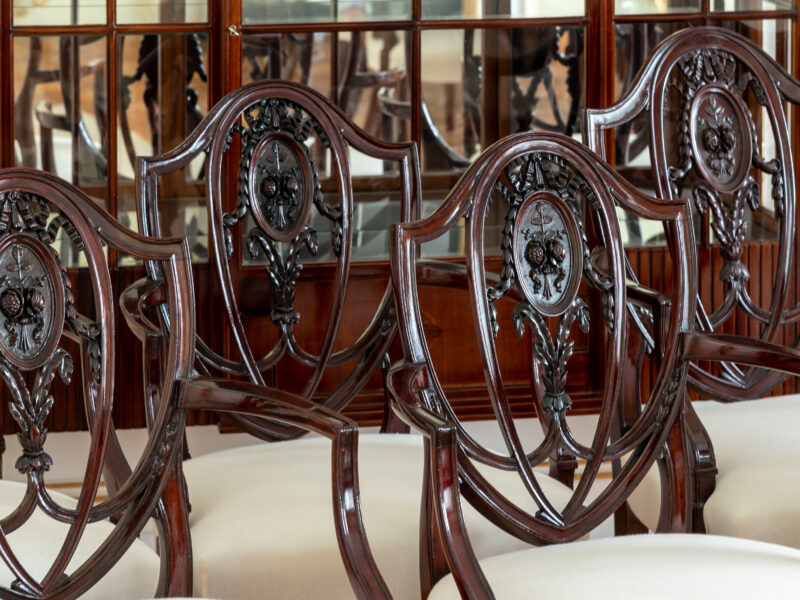 Six English Dining Chairs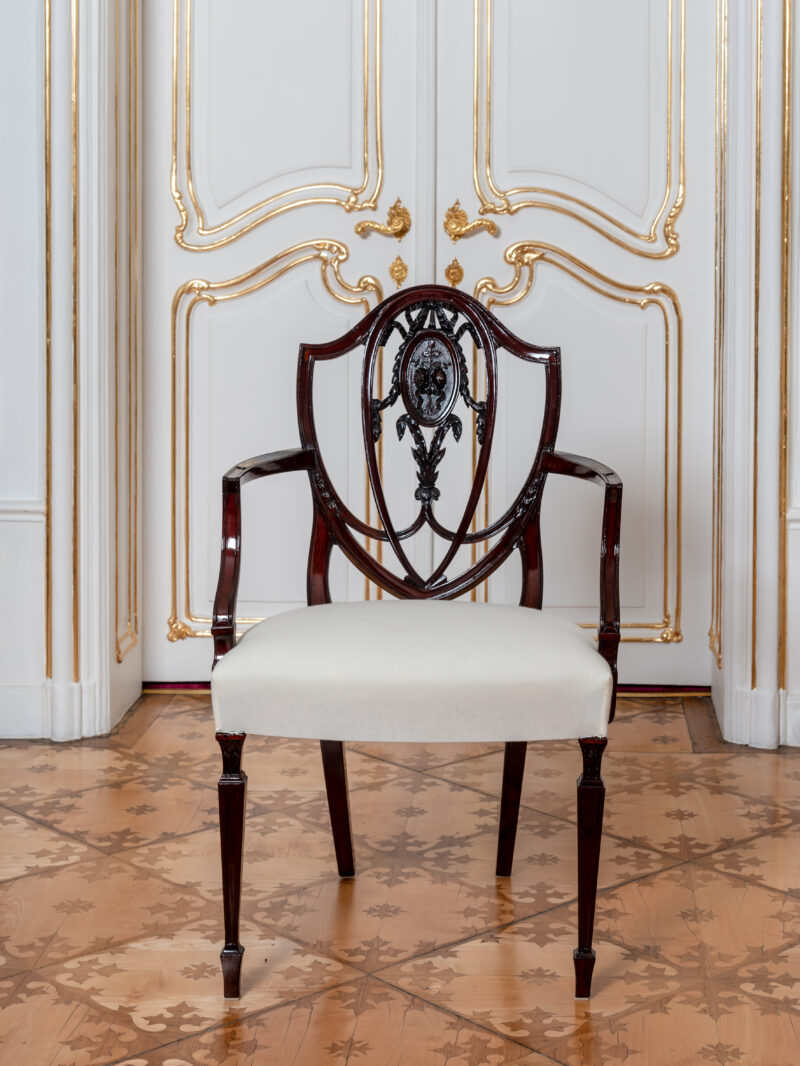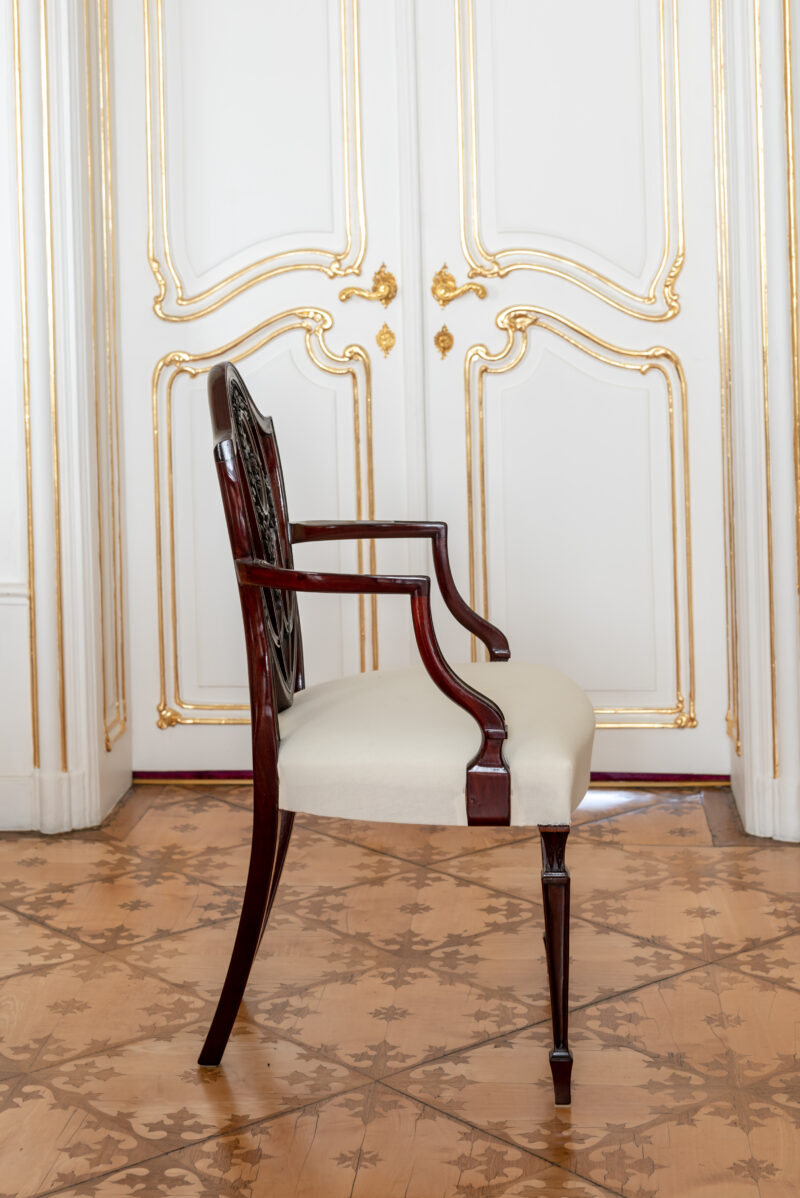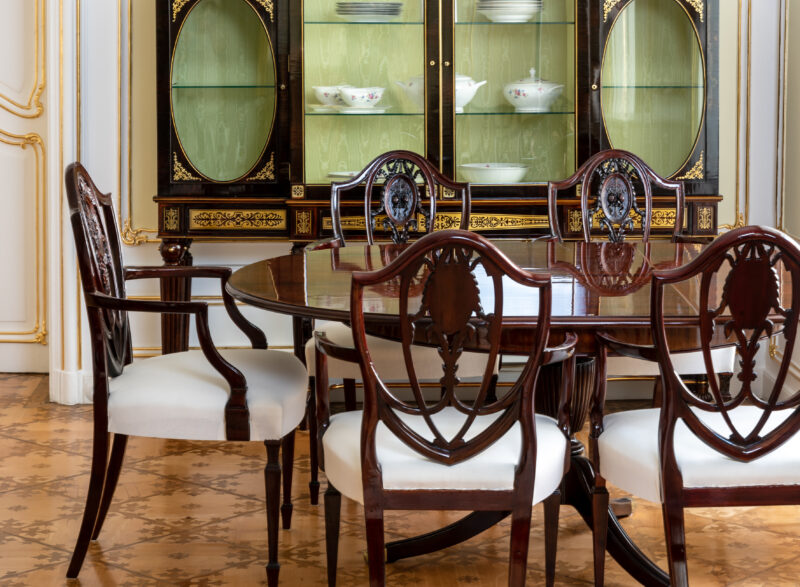 Six English Armchairs
with an accompanying extendable dining table