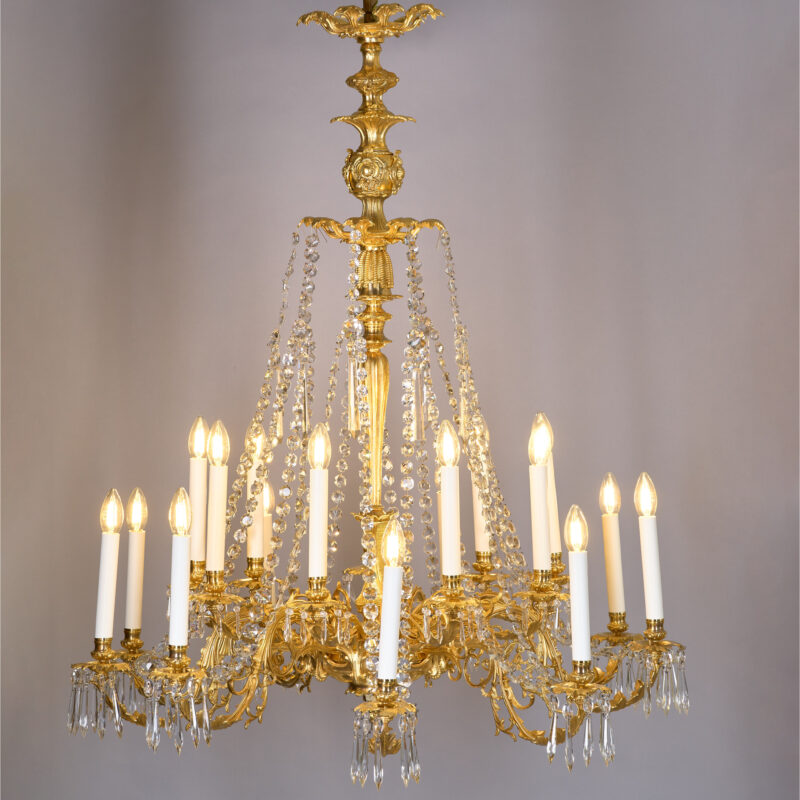 Neo-Rococo Chandelier
Last third of the 19th Century
Ele­gant Chan­de­lier exe­cut­ed in gild­ed bronze in the style of Roco­co.
Rich­ly adorned with foliage and flow­ers, fine­ly hand-chis­eled with beau­ti­ful bronze gild­ing.
The chan­de­lier has eigh­teen arms, lav­ish­ly adorned with fine­ly chis­eled acan­thus foliage and rocaille, arranged in two tiers. The can­dle cups are leaf-shaped and dec­o­rat­ed with glass pen­dants.
The tall shaft con­sists of numer­ous gild­ed bronze ele­ments, dec­o­rat­ed with flo­ral and orna­men­tal motifs. The two crown­ing ele­ments of the shaft are designed in the form of leaves, with glass cords made from Kop­pen glass hang­ing from the low­er one, con­nect­ing the leaf crown with the nine large low­er arms.
The light from the
18
flames reflects off the stun­ning gild­ing and the cut glass pen­dants, mak­ing the chan­de­lier tru­ly radi­ant.
Chan­de­liers like this one are a real high­light for any state­ly rooms.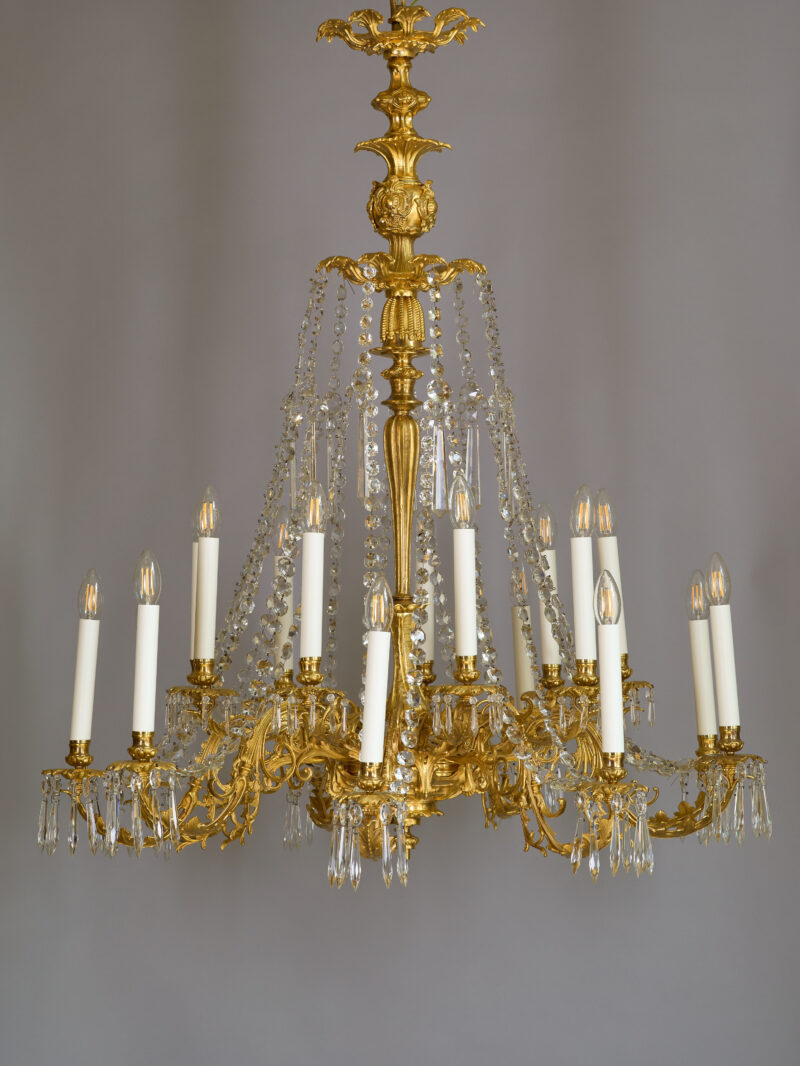 Gilded Chandelier 19th Century
Dimensions ca. H: 120 cm, Dm: 100 cm