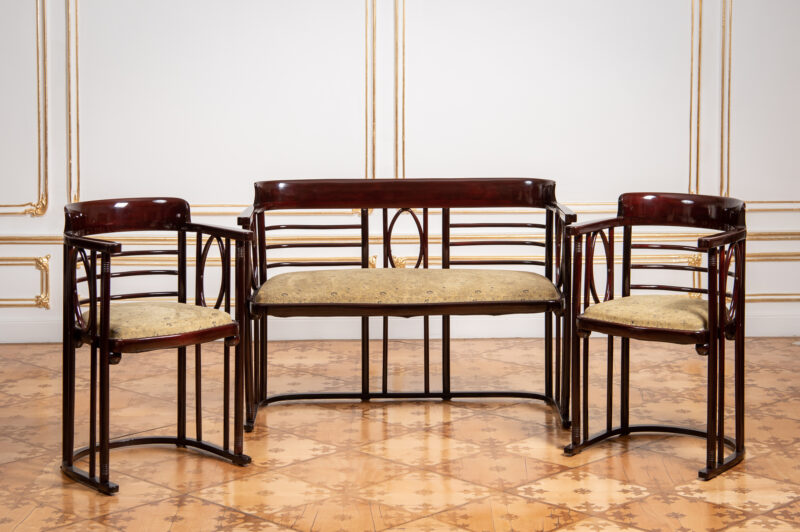 Salon Suite by Josef Hoffmann
Vienna around 1907, named "Fledermaus-Sitzgruppe"
The so-called ​"Fle­d­er­maus-Gruppe" got its name from the epony­mous Vien­nese cabaret ​"Fle­d­er­maus" which was fur­nished with this mod­el by Josef Hoffmann.
Con­sist­ing of a bench, two arm­chairs and four sidechairs, in sol­id beech­wood and bent beech­wood, Mahogany stained and pol­ished. Backs with mould­ed, bent back­rest ribs and a cen­ter medal­lion, seat and sup­ports ter­mi­nat­ing in a ball.
Absolute­ly rare, still with the orig­i­nal suede tapes­try with flo­ral pat­tern, in amaz­ing condition.
Pro­duced by ​"Fir­ma Mundus"
"
Deutsche Kun­st und Deko­ra­tion, Dezem­ber
1908
", p.
159
, ​
"
Sales Cat­a­logue of Jacob
&
Josef Kohn", Vien­na
1916
; also depict­ed in ​
"
Bent Wood and Met­al Fur­ni­ture:
1850
 – 
1946
", pub­lished by The Amer­i­can Fed­er­a­tion of Arts,
1987
New York
"
Wiener Werk­stätte Kun­st und Handw­erk
1903
-
1932
", Wern­er J. Schweiger, Edi­tion
CH
Brandstätter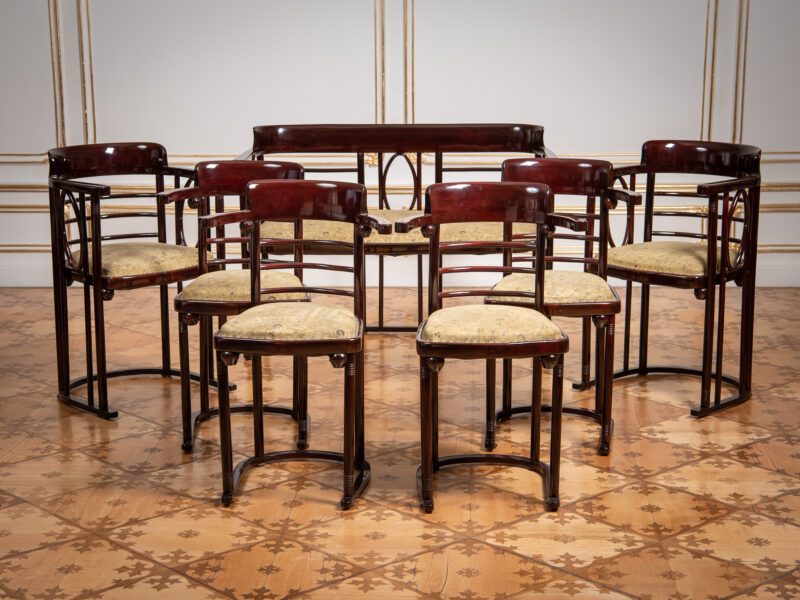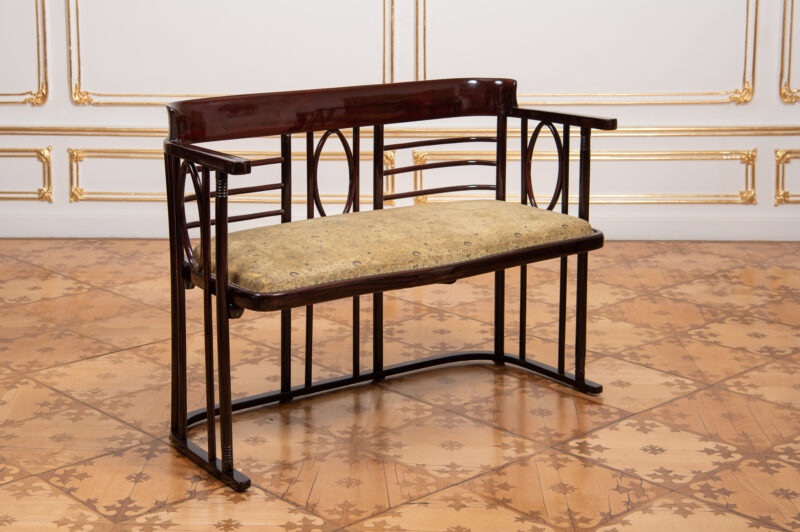 One Bench
W: 119 cm, T: 52 cm, H: 84 cm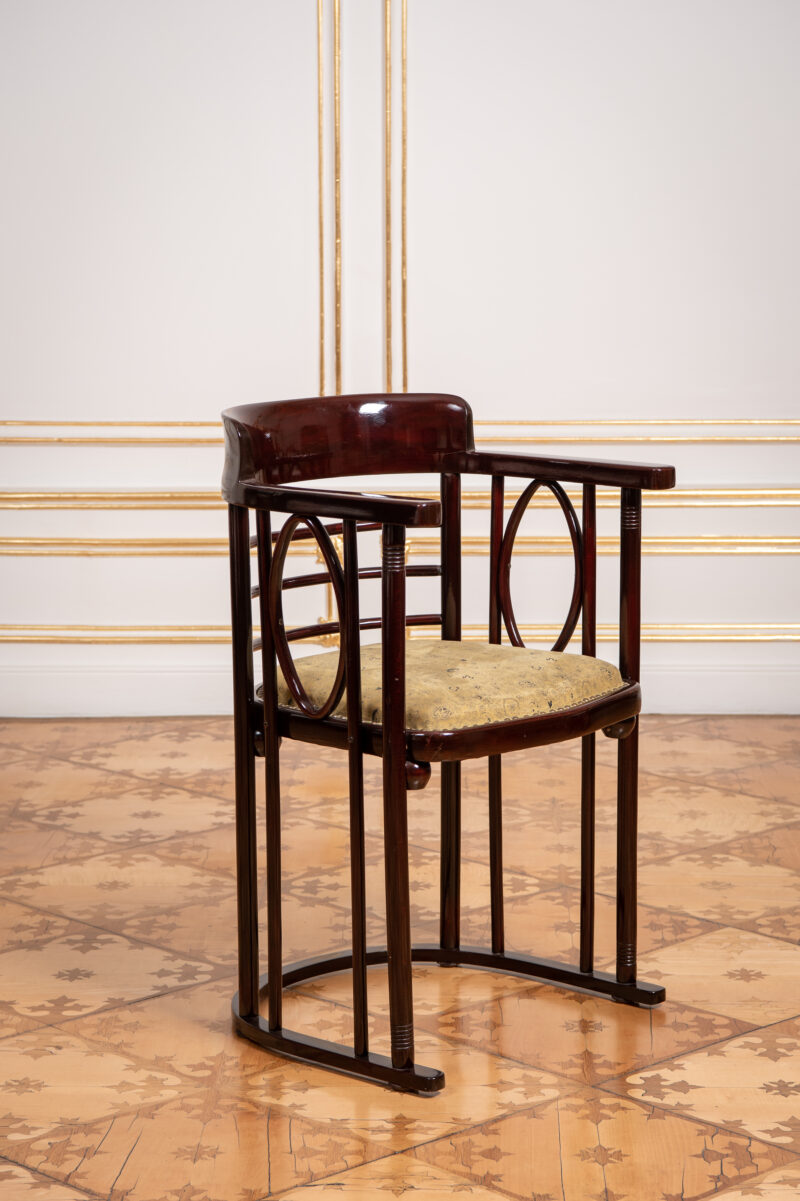 Two Armchairs
W: 53 cm, T: 50 cm, H: 84 cm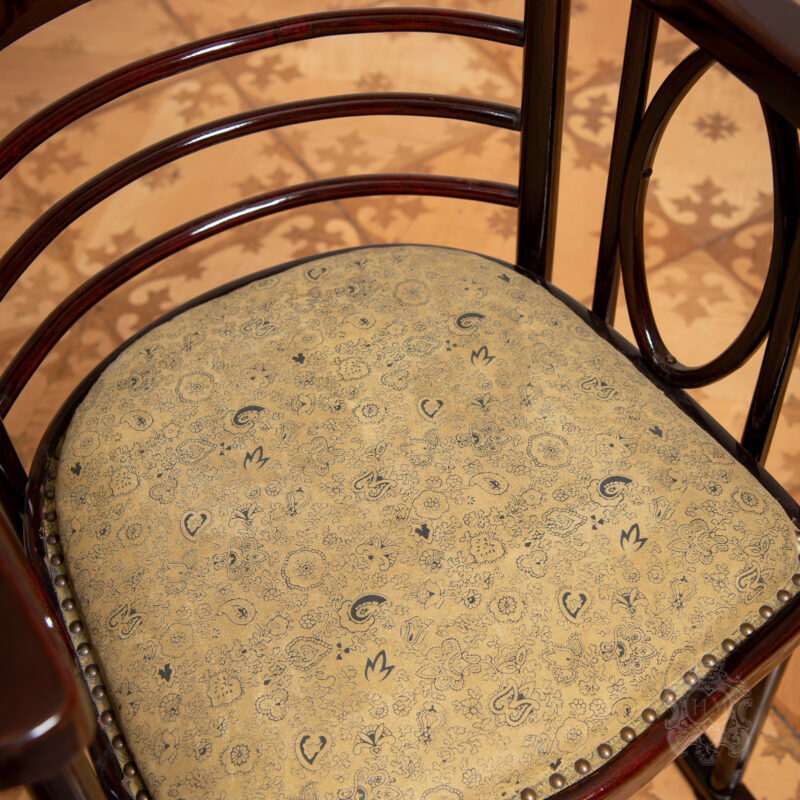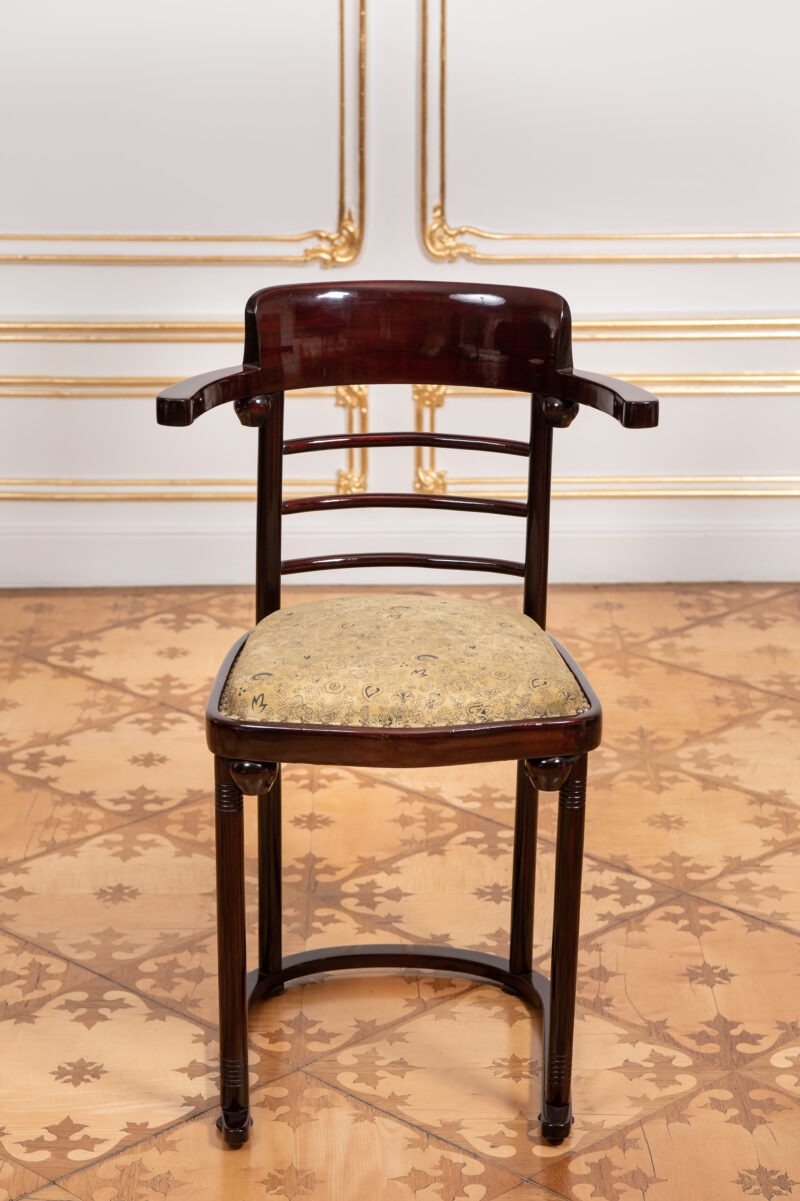 Four Sidechairs
W: 55 cm, D: 43 cm, H: 84 cm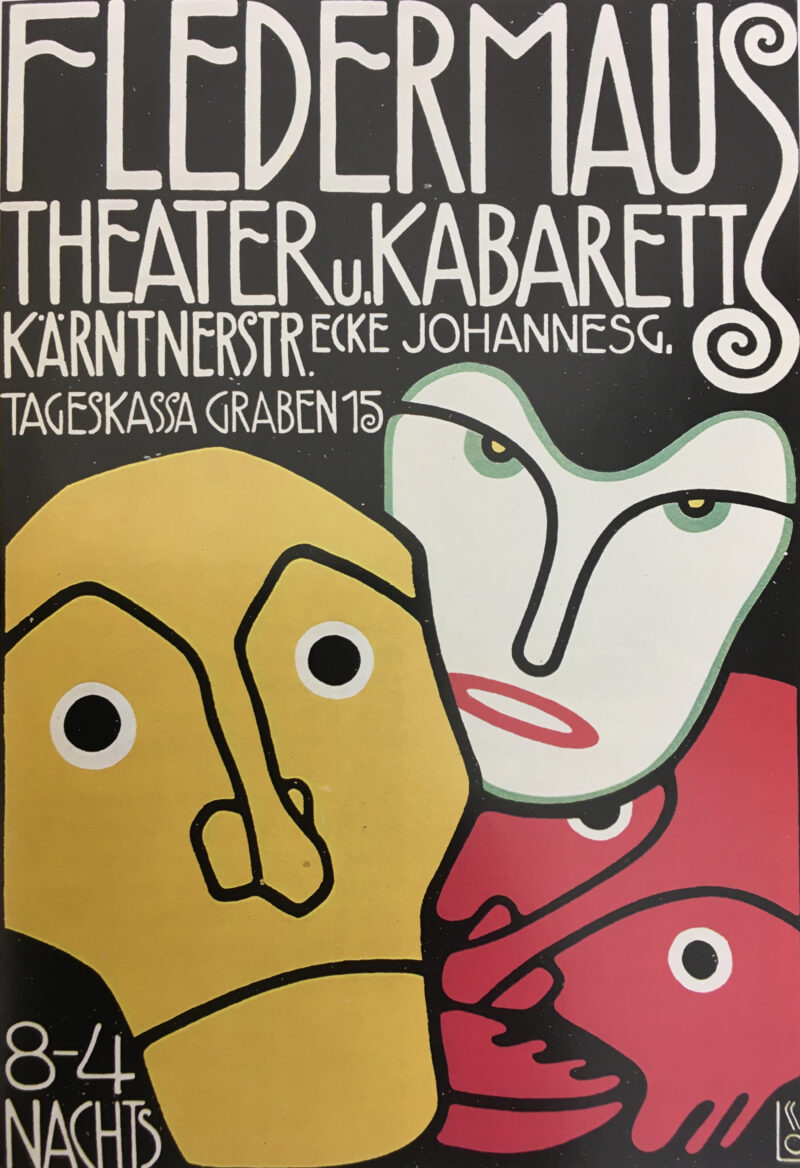 Poster for the Cabaret Fledermaus
Left poster design by B. Löffler 1907, right by F. K. Delavillla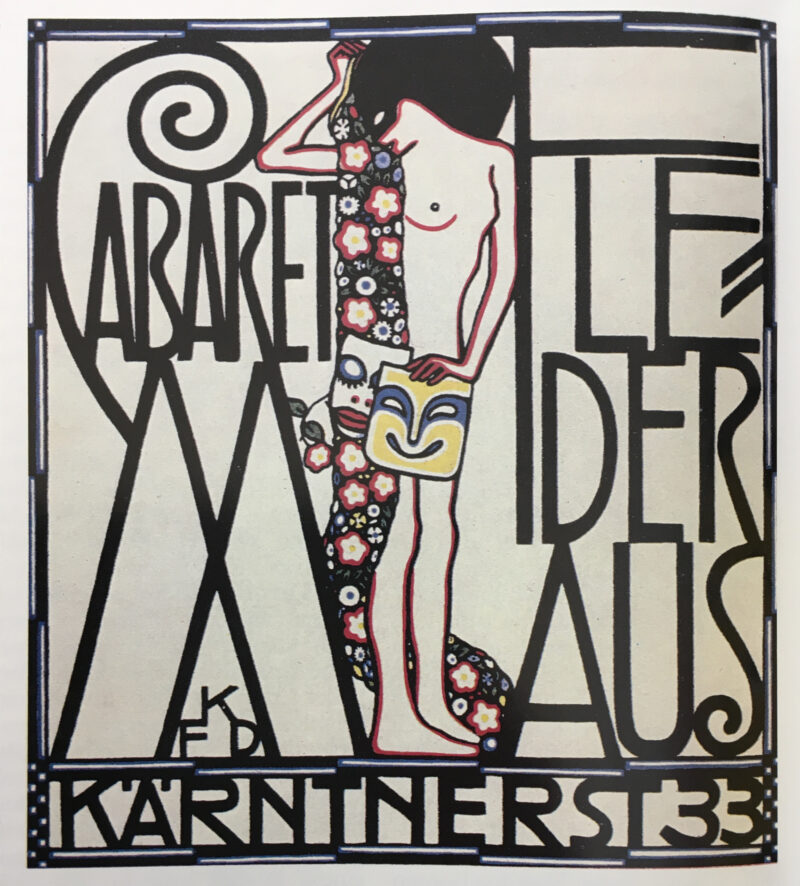 Cabaret Fledermaus
Left J. Hoffmann, the entrance area to the bar of the Cabaret Fledermaus, right the auditorium viewed from the stage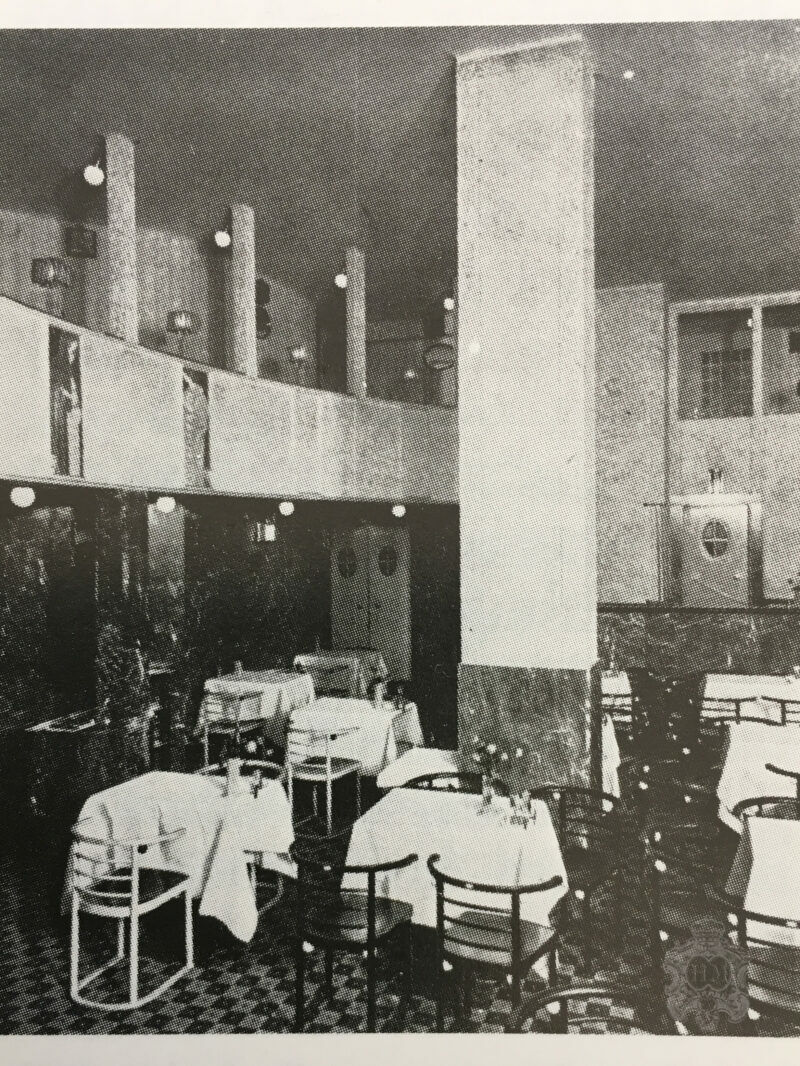 Original chair by J. Hoffmann from the Cabaret Fledermaus around 1905