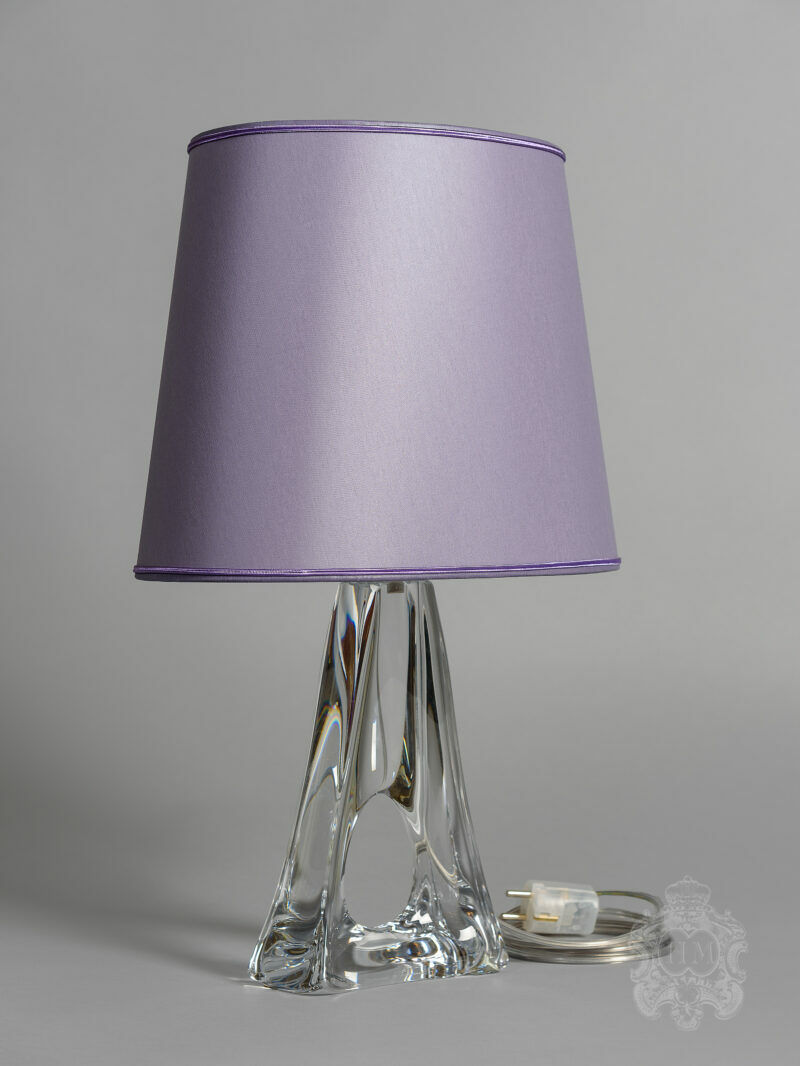 Table Lamp around 1950
Daum, Nancy France
Ele­gant­ly exe­cut­ed, 1‑light Table Lamp from the 1950ies in trans­par­ent, thick, mouth-blown glass of the excep­tion­al qual­i­ty of the renown glass man­u­fac­to­ry Daum in Nan­cy (France).
Espe­cial­ly the almost avant­gardis­tic, clean shape of the glass body under­lines the mod­ern, sophis­ti­cat­ed appeal. The base is vis­i­bly signed with the nee­dle-etched writ­ing Daume France and the Cross of Lor­raine. The hand-made lamp is new­ly fit­ted with a lilac, silk shade with the same col­ored soutache.

It is a won­der­ful, time­less piece from one of the most impor­tant glass man­u­fac­tur­ers in France.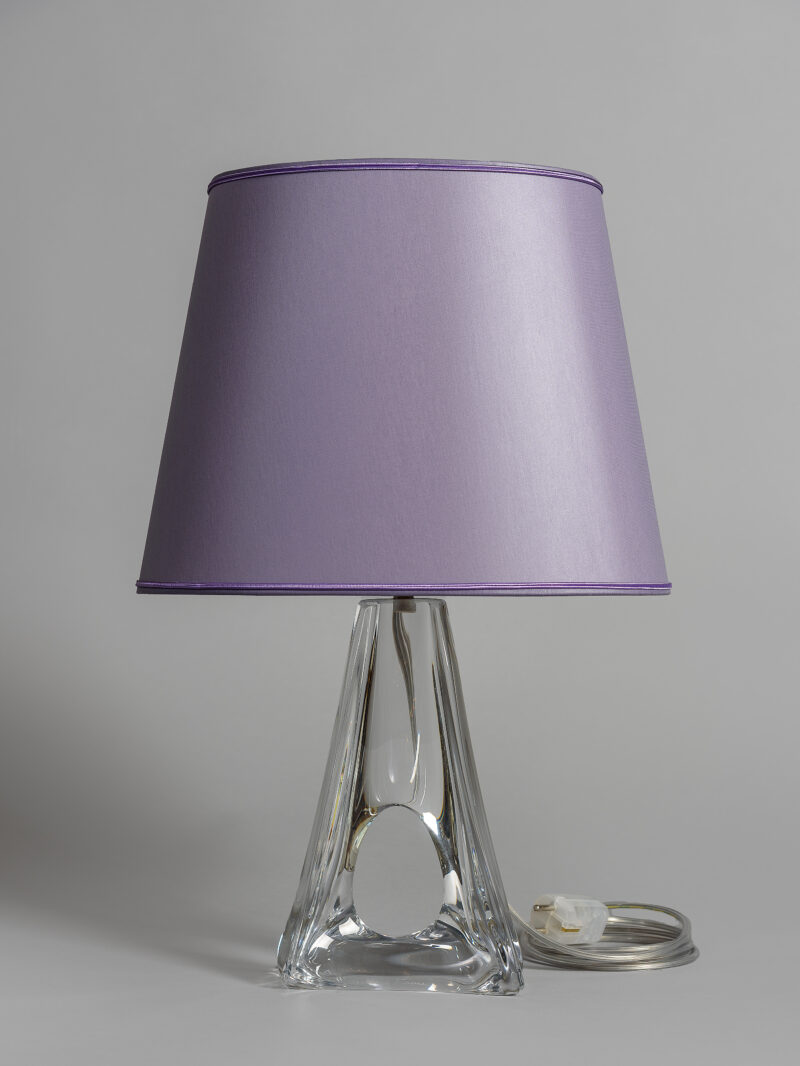 Table Lamp Daum, Nancy
Total H: 54 cm, W: 35 cm, D: 21 cm