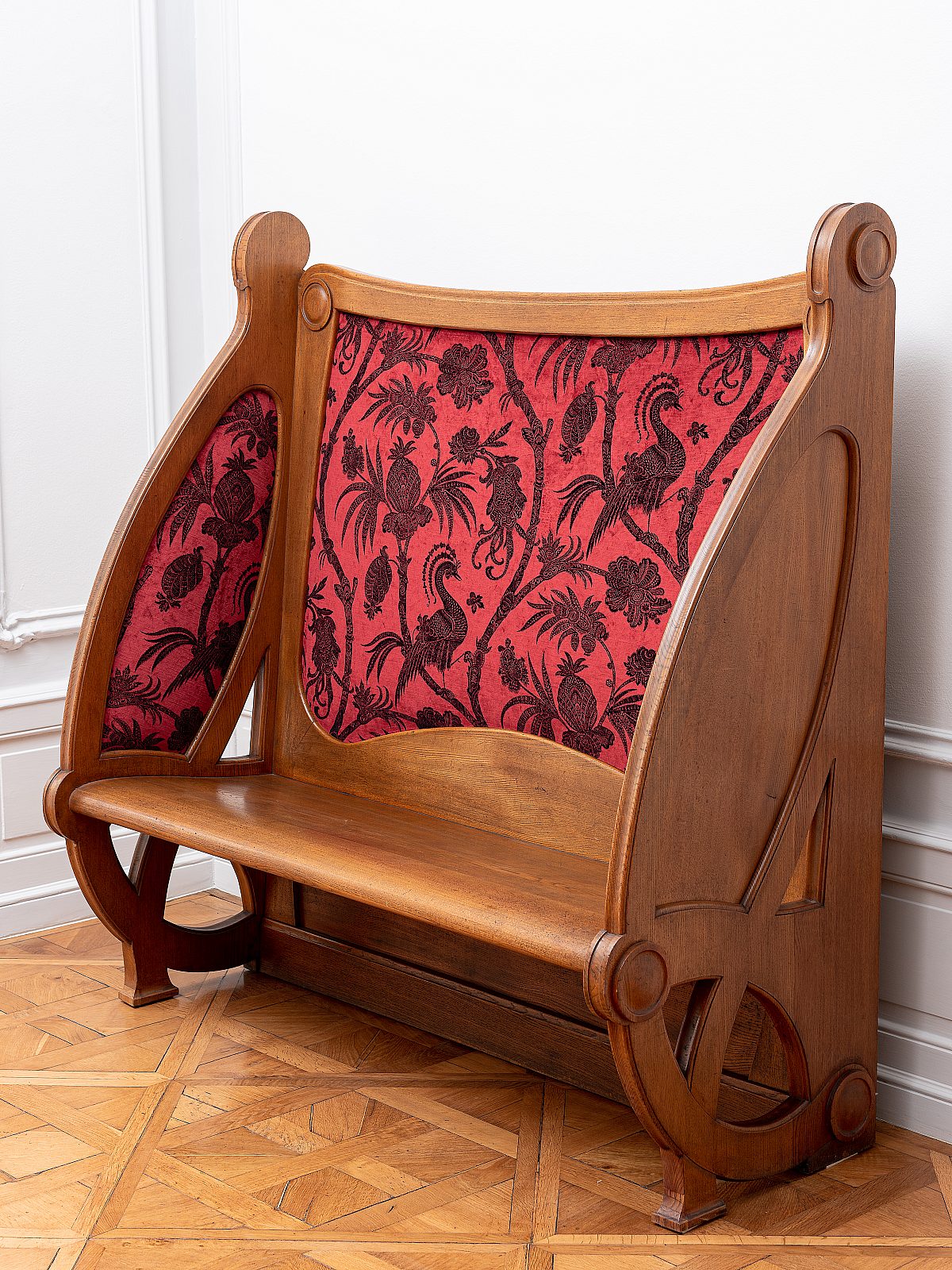 Viennese, "Jugendstil" Bench
presented at the Paris World Exposition in 1900
Design by the vien­nese archi­tect Baron Franz Krauß as part of the award­win­ning stu­dio con­cept for the Paris Expo­si­tion 1900, man­u­fac­tured by the renowned vien­nese firm Por­tois & Fix.
This is one bench out of a pair which was part for Baron Franz Krauß's con­cept for the spa­cious two floor stu­dio with fire­place, com­plete­ly con­struct­ed in elmwood.
This bench is made out of sol­id elm wood, with carved scrolling, and part­ly padded side ele­ments with open parts; the back padded, and framed by a carved frieze.
The bench is an excel­lent exam­ple for an ele­gant, clear ​"Jugend­stil" design draft with just a hint of flo­ral ele­ments. The oth­er bench was owned by the impor­tant Vien­nese col­lec­tor Rudolf Leopold, now Rudolf Leopold Art Col­lec­tion Vienna.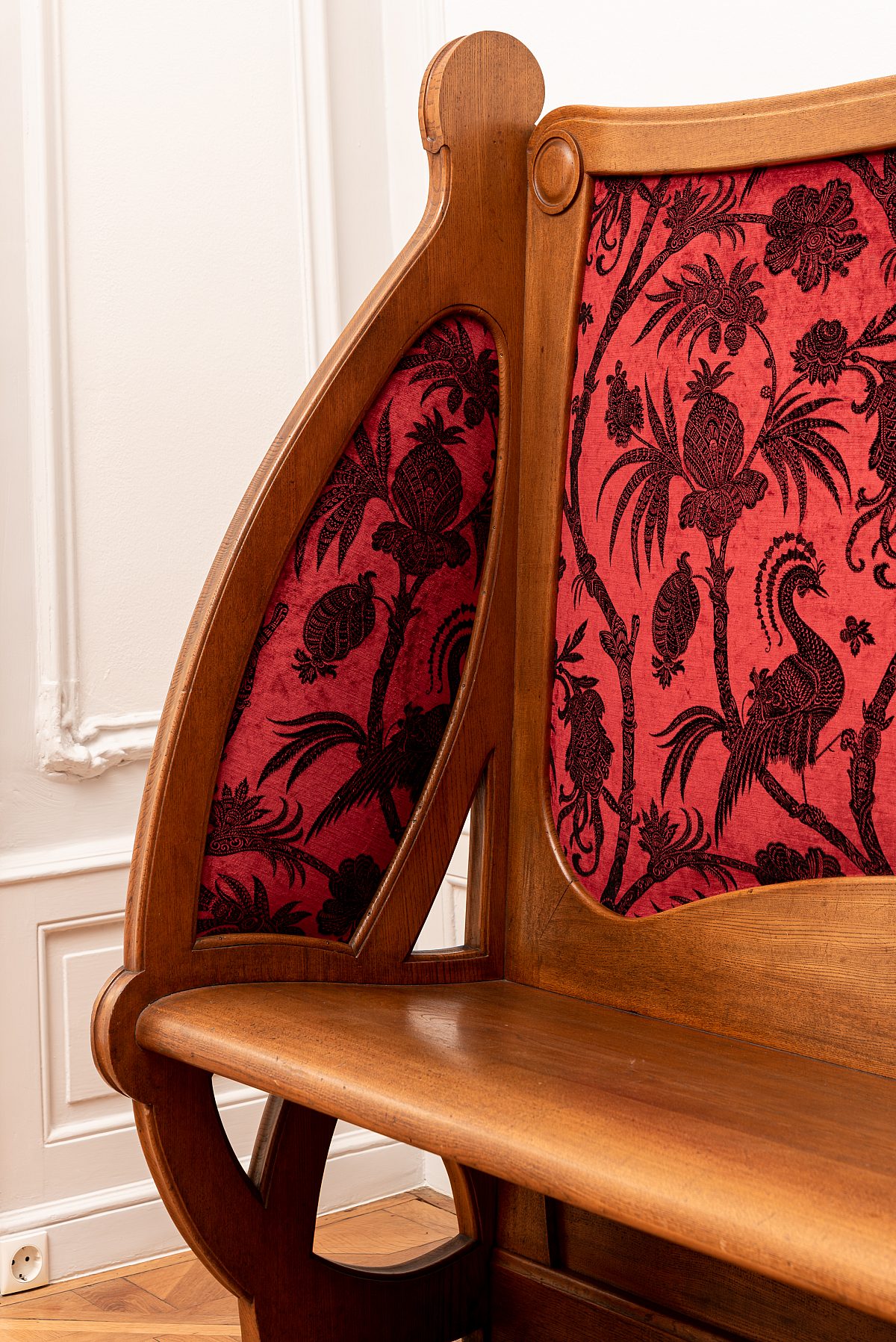 Viennese, "Jugendstil" Bench
W: 143 cm, D: 61 cm, H: 145 cm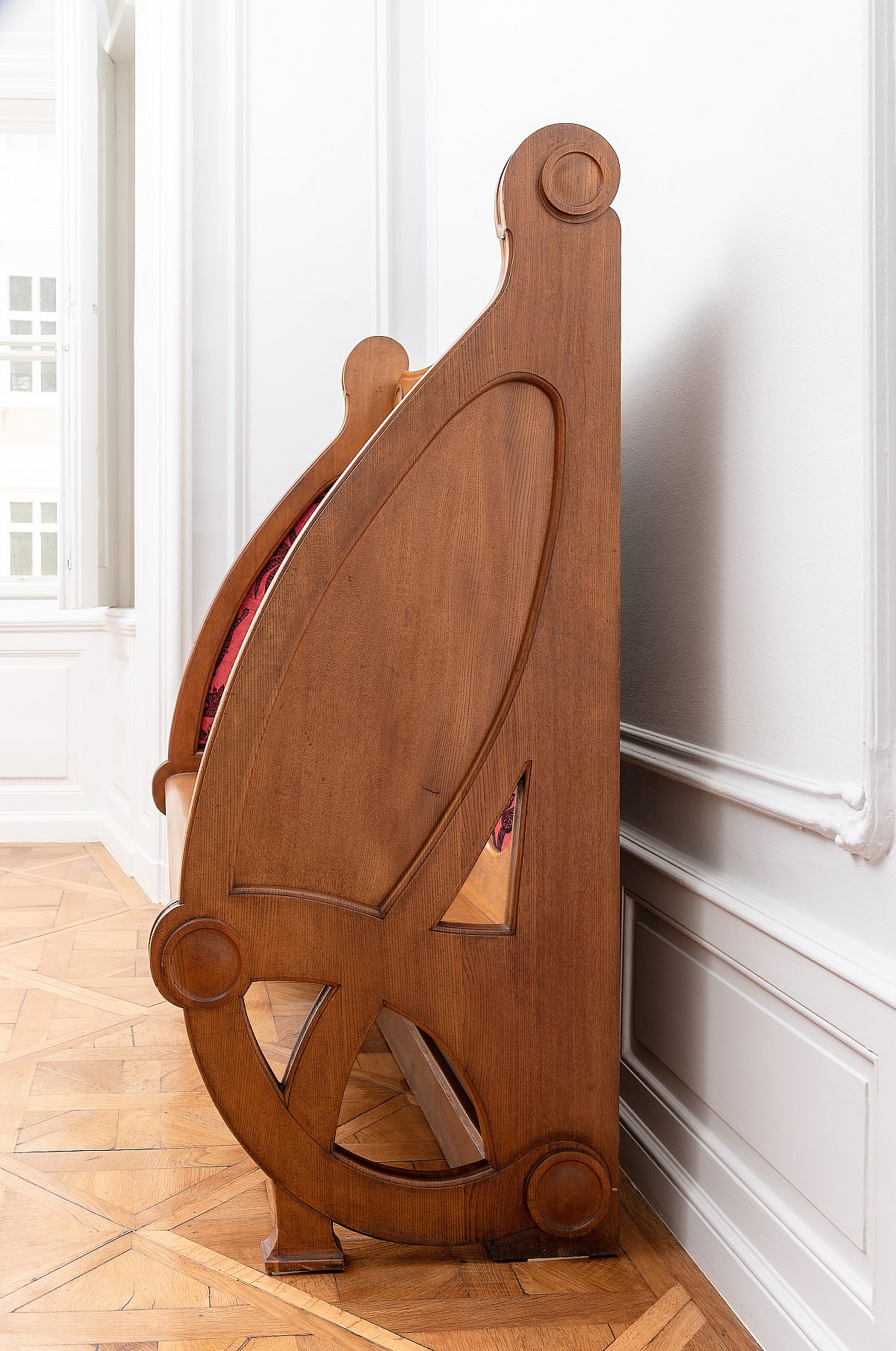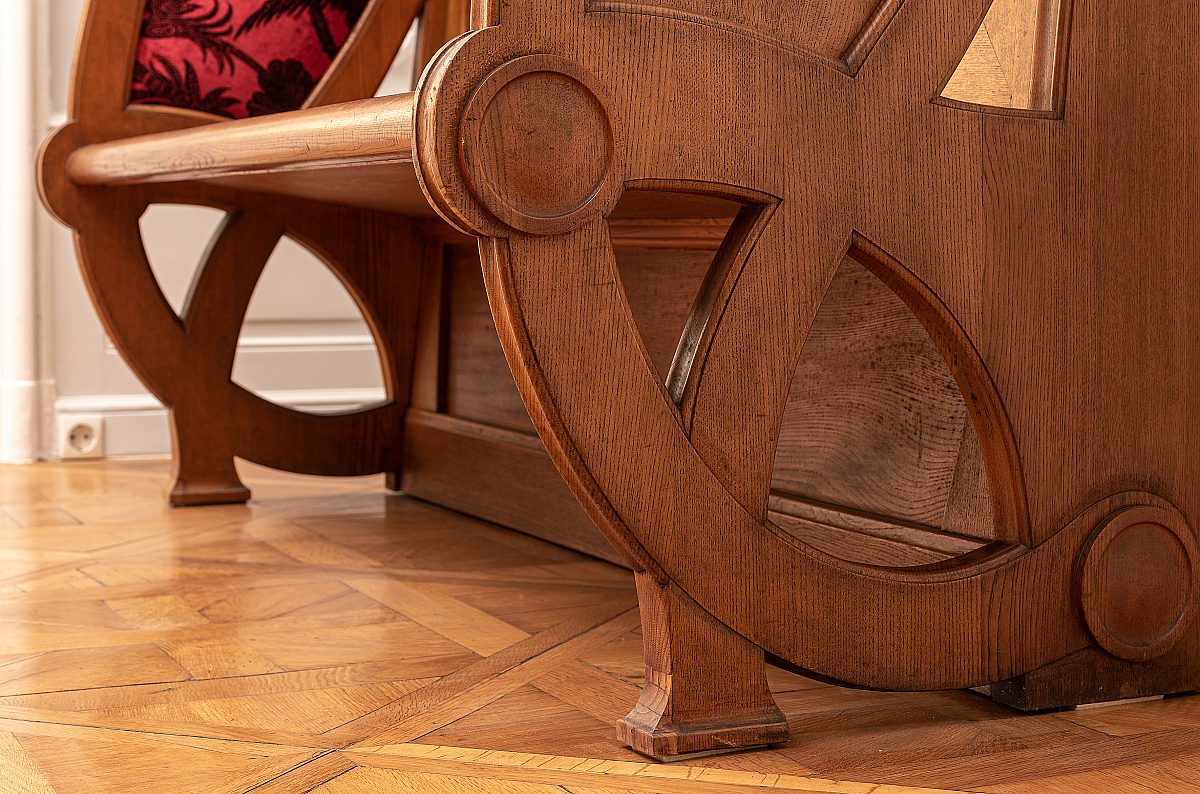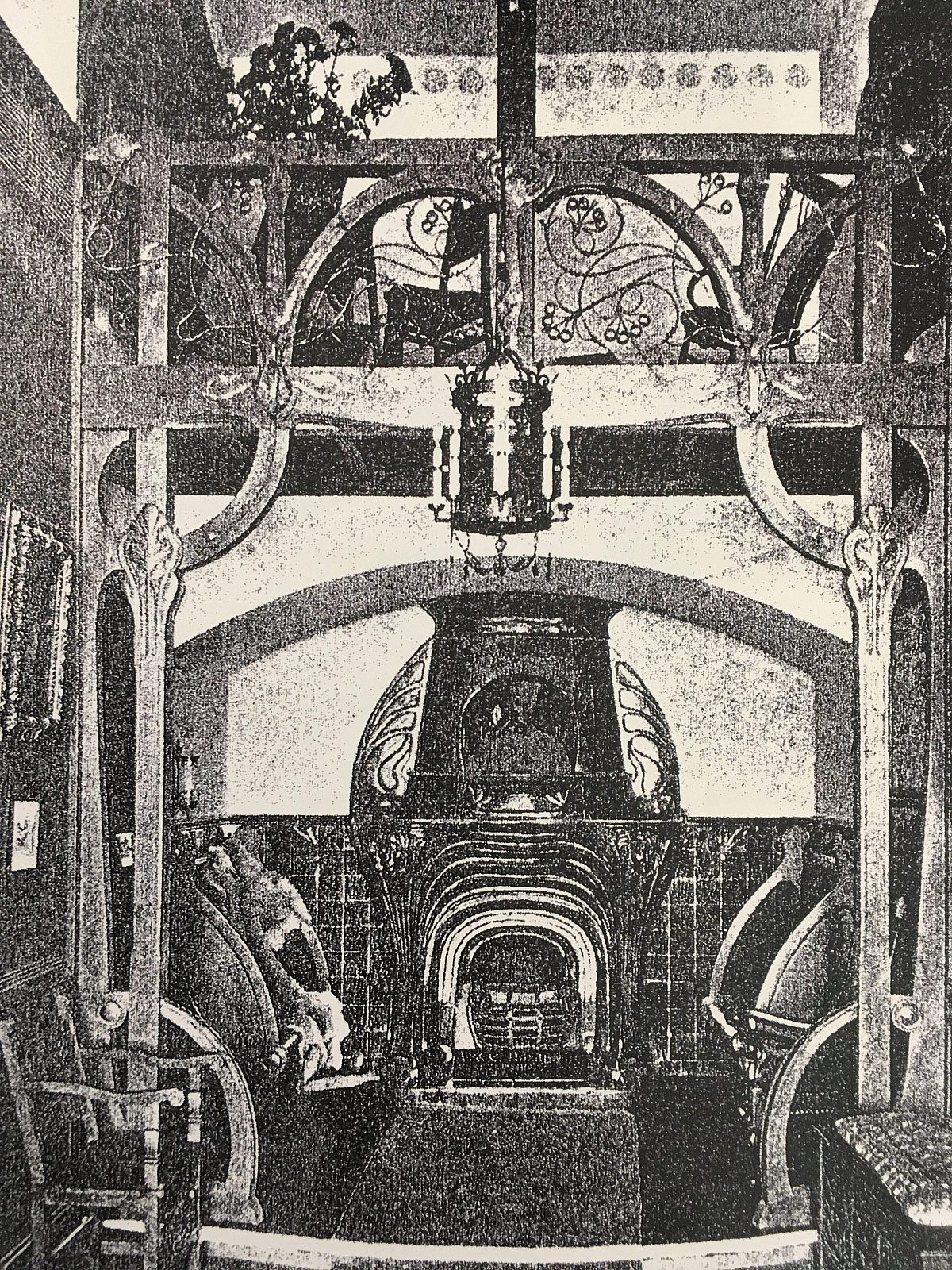 World Exhibition Catalogue of ​"Ate­lier Por­tois & Fix"